Free delivery in 2-3 working days with free returns
Cloud
The world's lightest fully cushioned running shoe.
Free delivery in 2-3 working days with free returns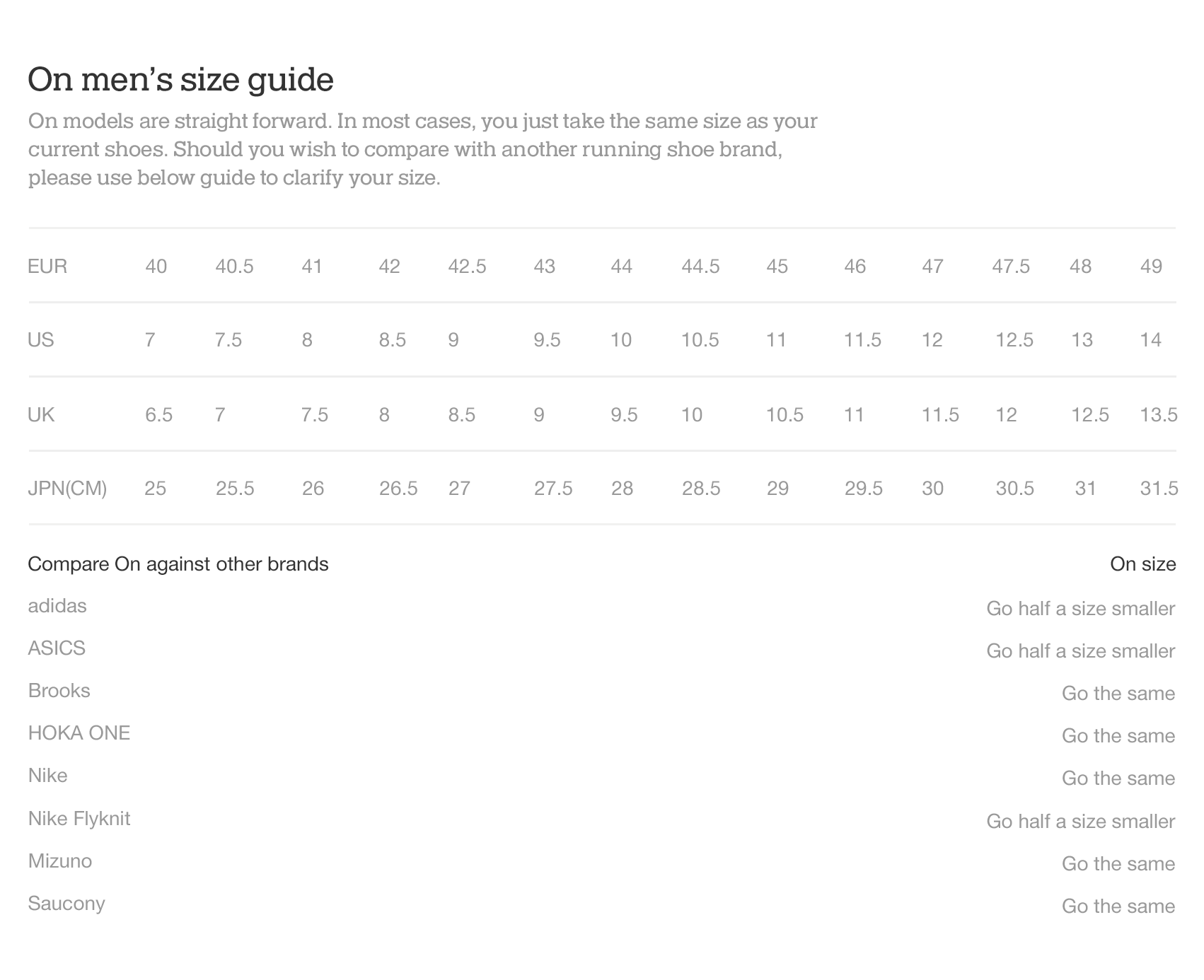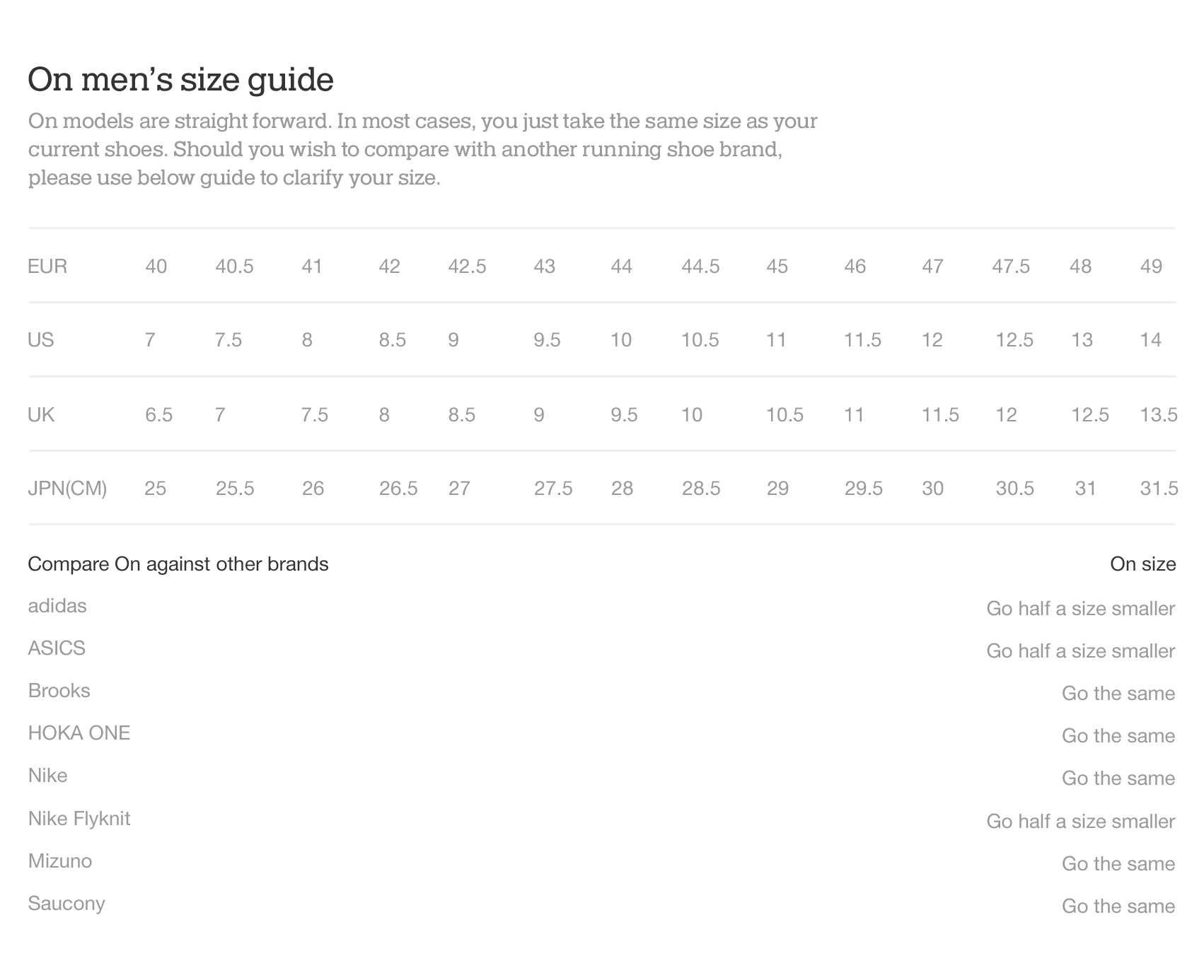 CloudTec® sole moves with you
Separated by a central channel, the CloudTec® sole responds to your individual gait. The Cloud elements are affixed directly to a semi-transparent Speedboard allowing each Cloud element to move individually.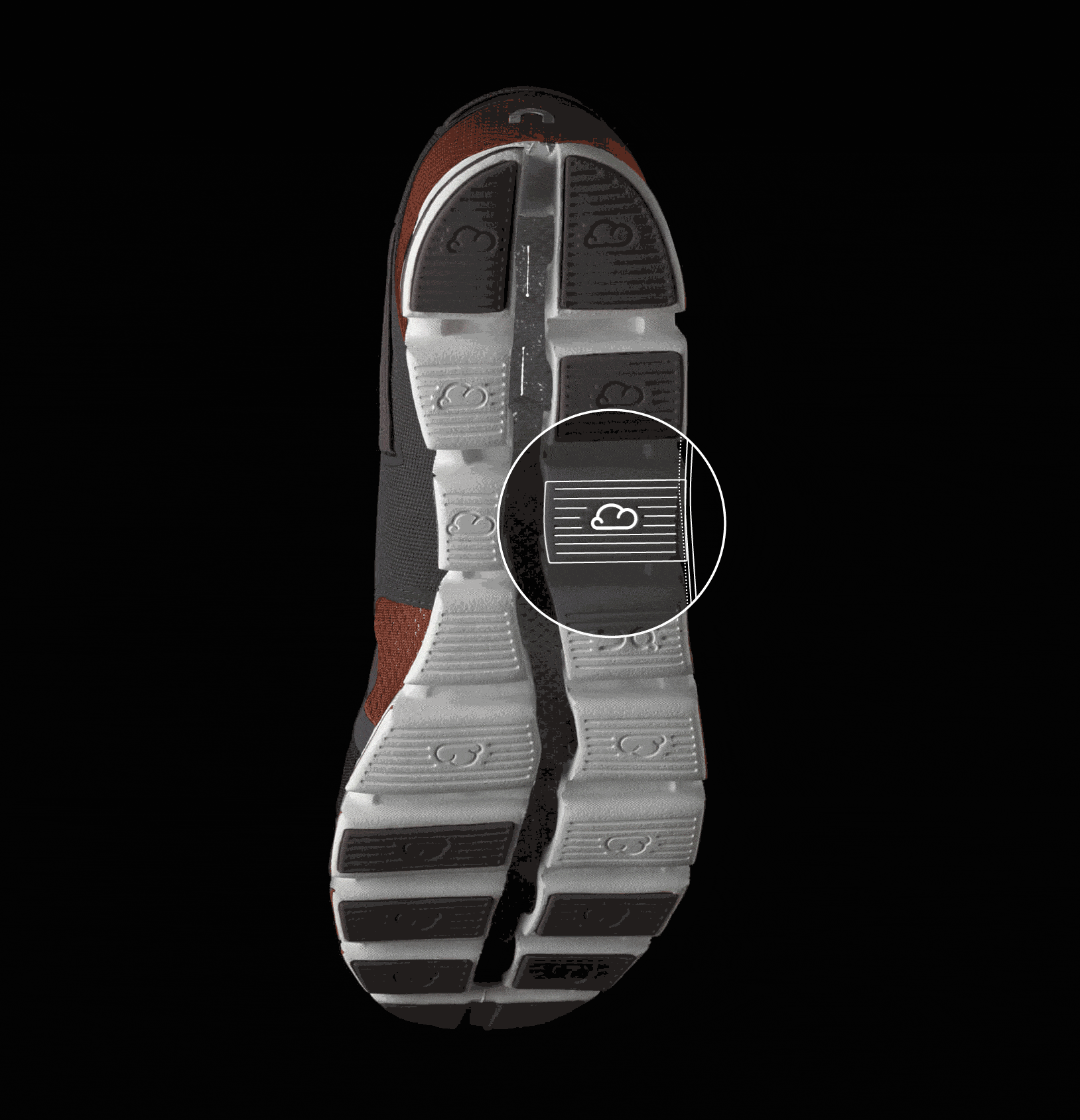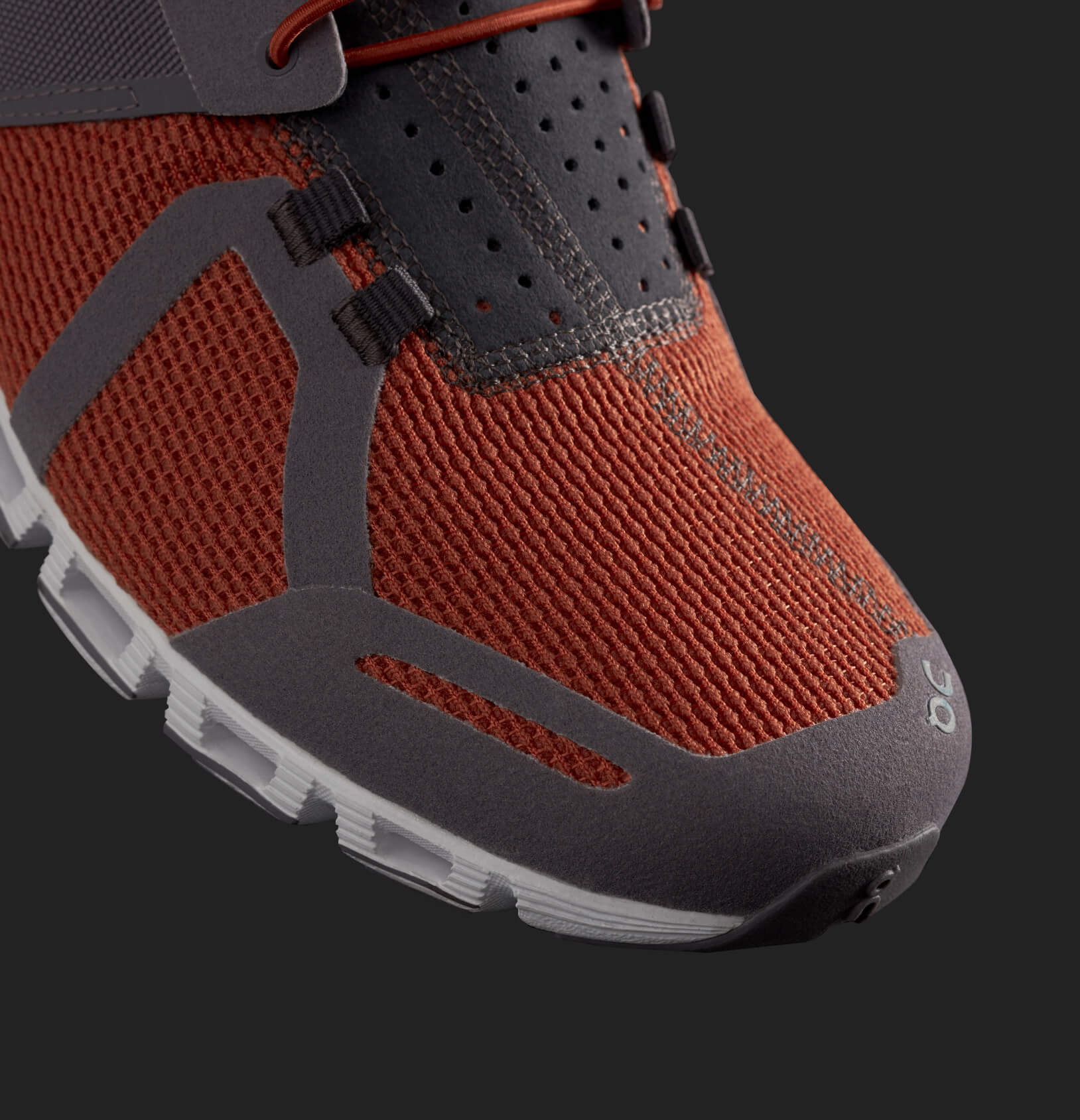 I introduce you to Zero-Gravity running
The Cloud is the lightest fully cushioned performance running shoe in the world. Designed for runners who want a minimal running shoe with maximum cushioning. Built from Zero-Gravity foam, the Cloud weights less than 200 grams, making it a perfect lightweight performer.
Zero-Gravity foam
The CloudTec® sole is formed from a super-light, flexible and responsive Zero-Gravity EVA foam. Additionally, the deepflex grooves provide a natural range of motion and extreme flexibility.

Speed lacing
Forget about lacing up your running shoes: The On Cloud features an easy-entry lacing system that can be adapted to your foot. A conventional lace comes with every Cloud for tighter lacing.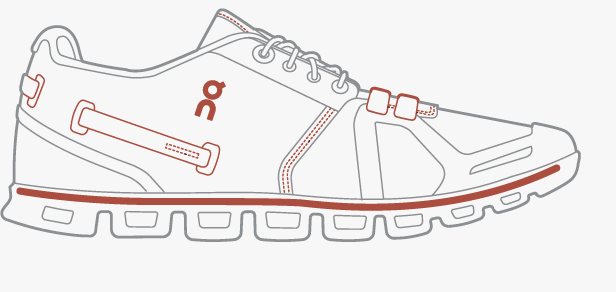 Runner profile
Runners who want a minimal running shoe with maximum cushioning
Goal
Made to run with ultimate lightness and comfort
Heel-toe offset
6 mm | 0.23 in
Weight
198 g | 7.0 oz (US M 8.5)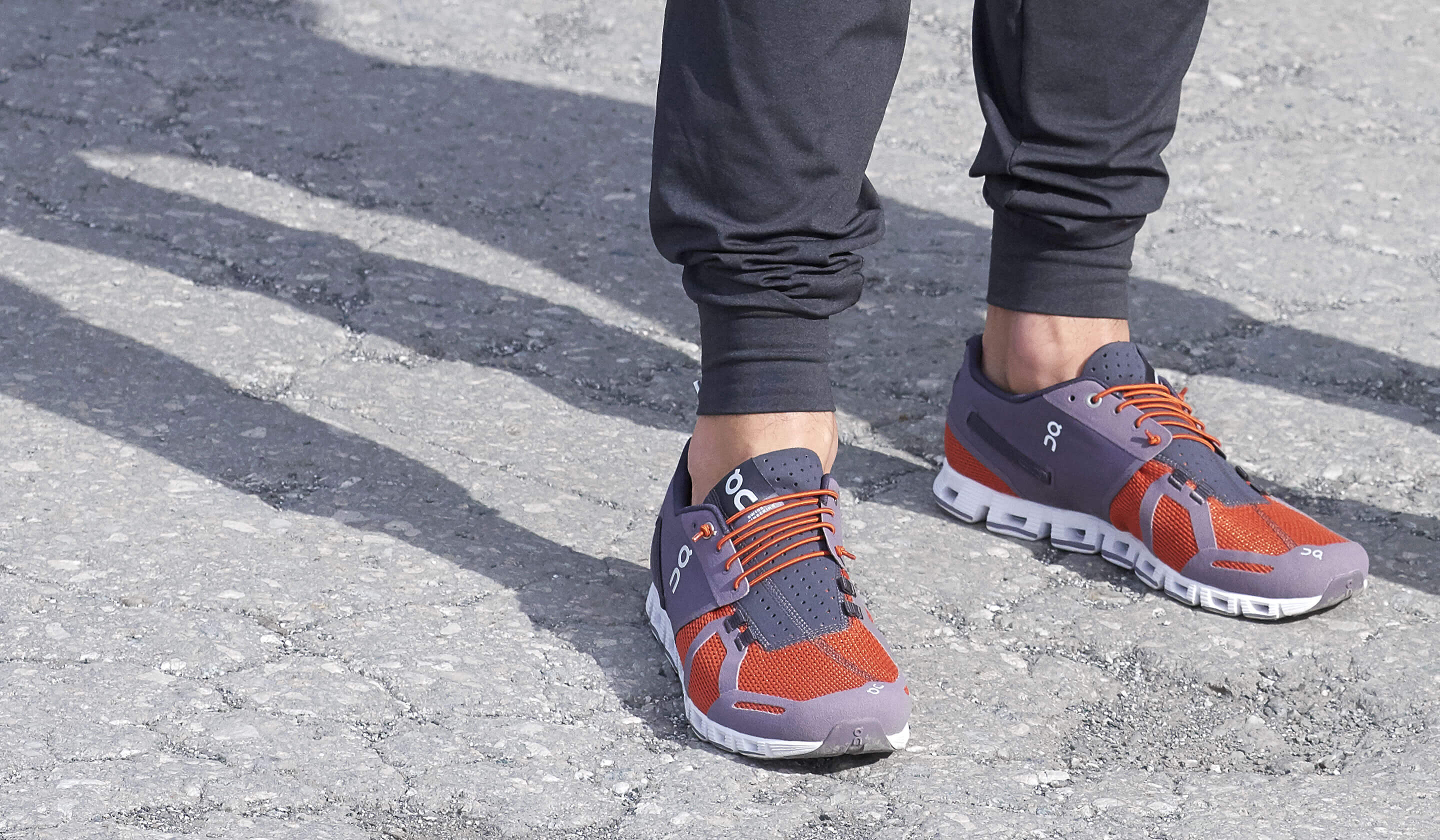 What runners say
New favorite shoe
I train in usually 3-4 pairs of shoes, and I now look forward to the rotations with these! I absolutely love them. This is by far the lightest shoe I've used for training, and it is so flexible and comfortable, and I can feel muscles activated that I don't use in every shoe. I'm still a little nervous to see how they feel in a marathon, but excited to try them in one.
I want a lifetime supply!
I'm on to my third pair of Clouds and I absolutely love them. I have struggled with shin splints and other over use type injuries in the past and have been injury free ever since switching to clouds. I have run two marathons, multiple halves and lots of triathlons and they're great for race day and everything in between. They are the perfect hybrid of support and a natural lightweight shoe. Couldn't recommend highly enough.
Amazing!
I run track and cross country and these are the best shoes I have ever worn. I used to have problems with shin splints and stuff like that, but it's virtually gone away since then. They're really supportive and cushioned, but they don't feel clunky or heavy in the slightest. I'd recommend them to any runner.