Free delivery in 2-3 working days with free returns
Cloud
The world's lightest fully cushioned running shoe.
Free delivery in 2-3 working days with free returns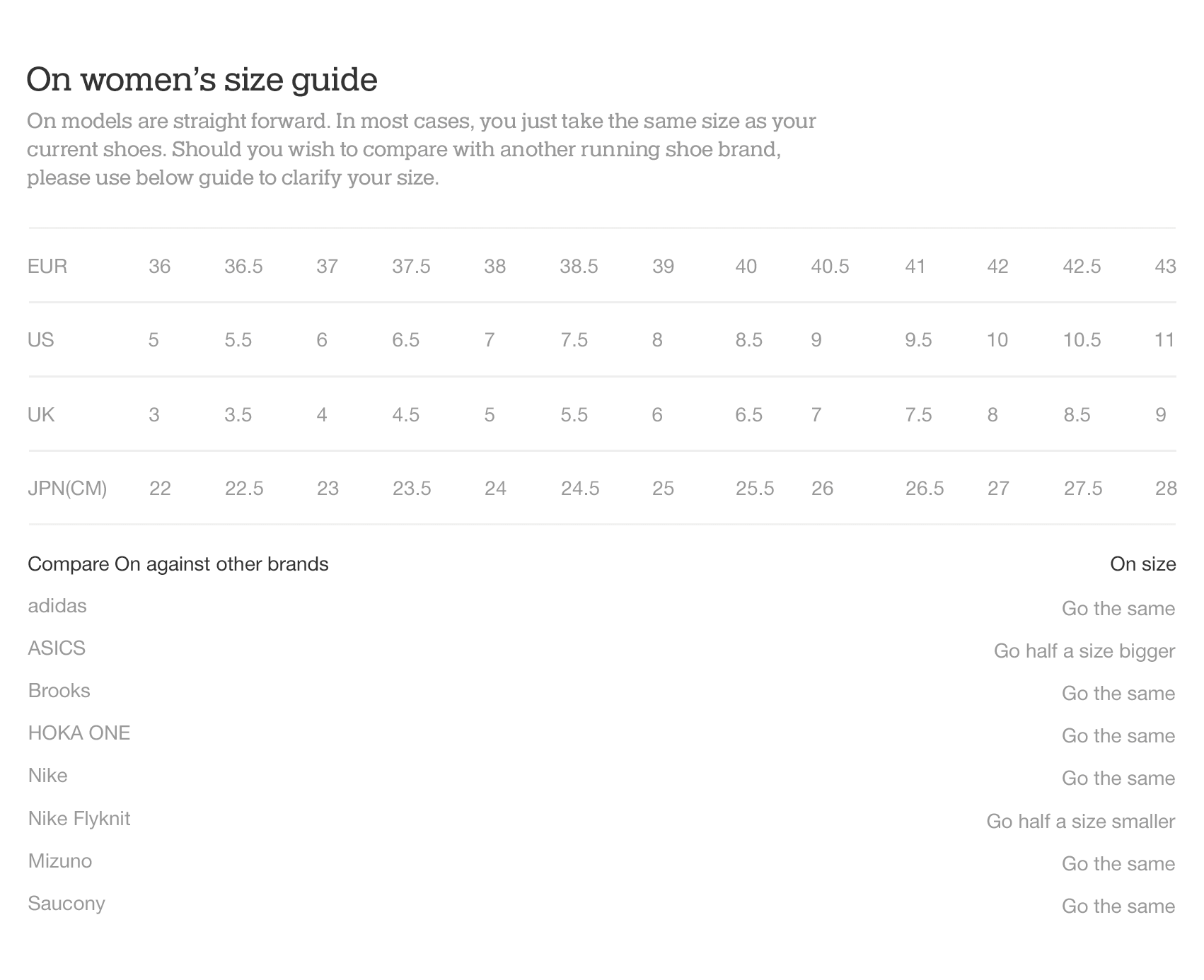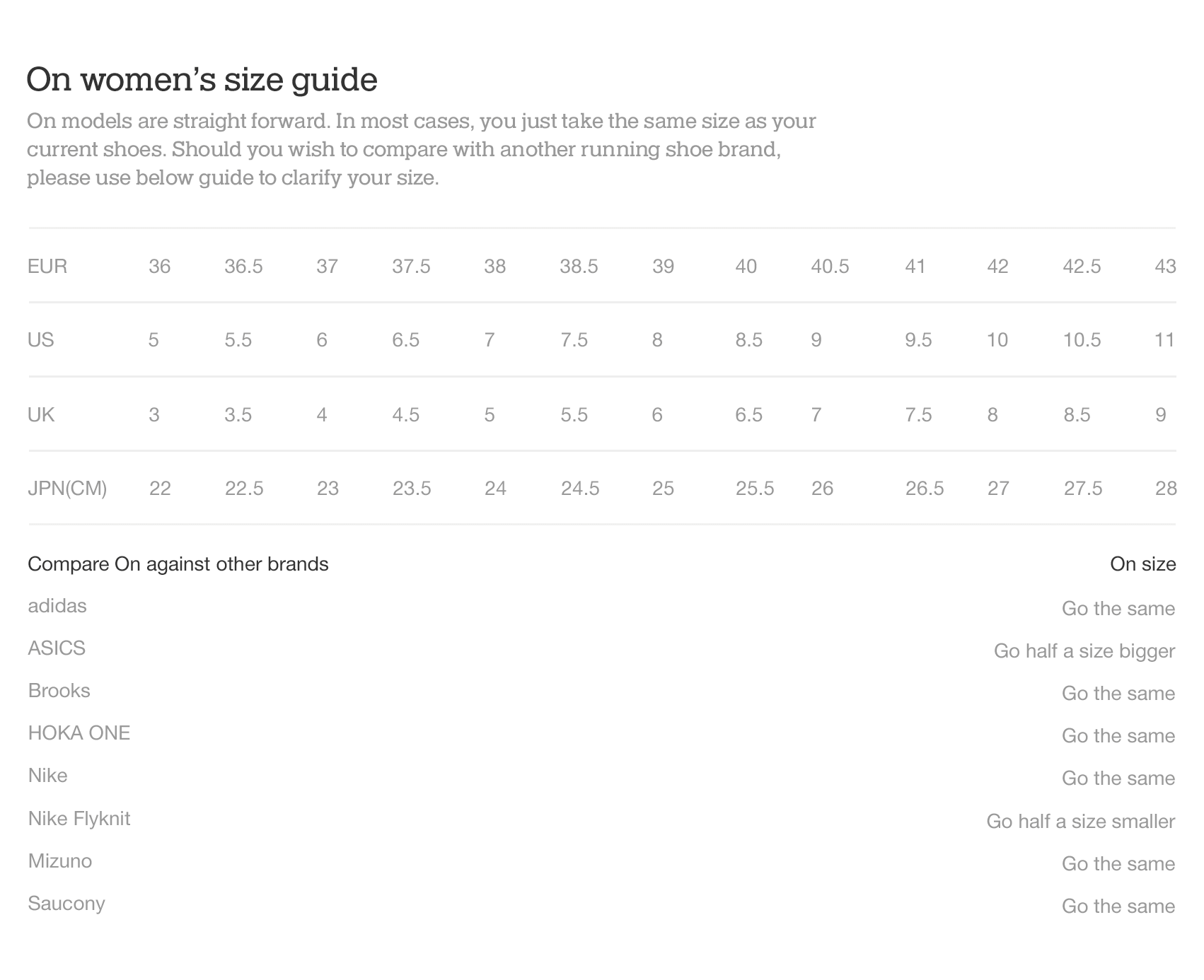 CloudTec® sole moves with you
Separated by a central channel, the CloudTec® sole responds to your individual gait. The Cloud elements are affixed directly to a semi-transparent Speedboard allowing each Cloud element to move individually.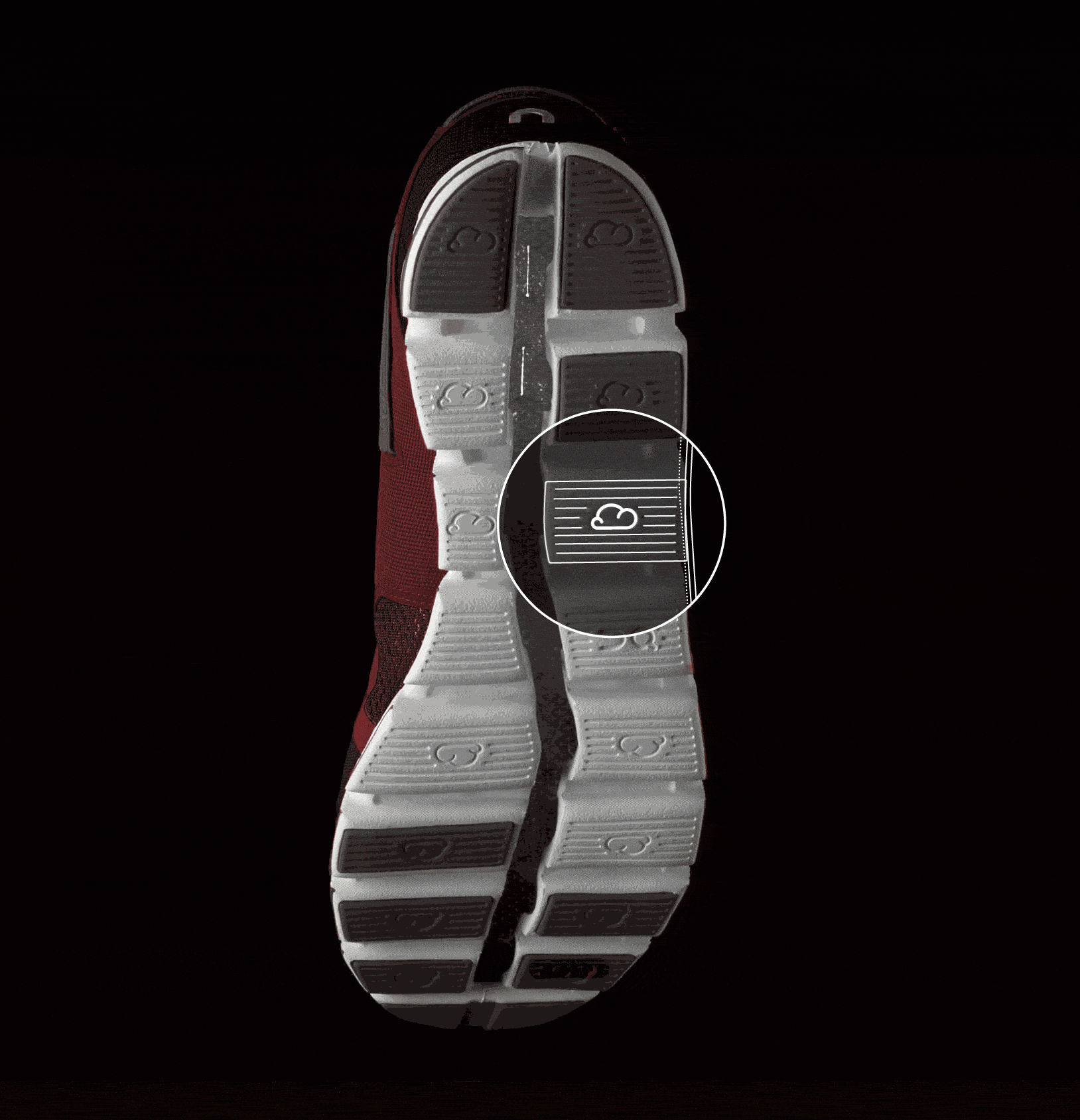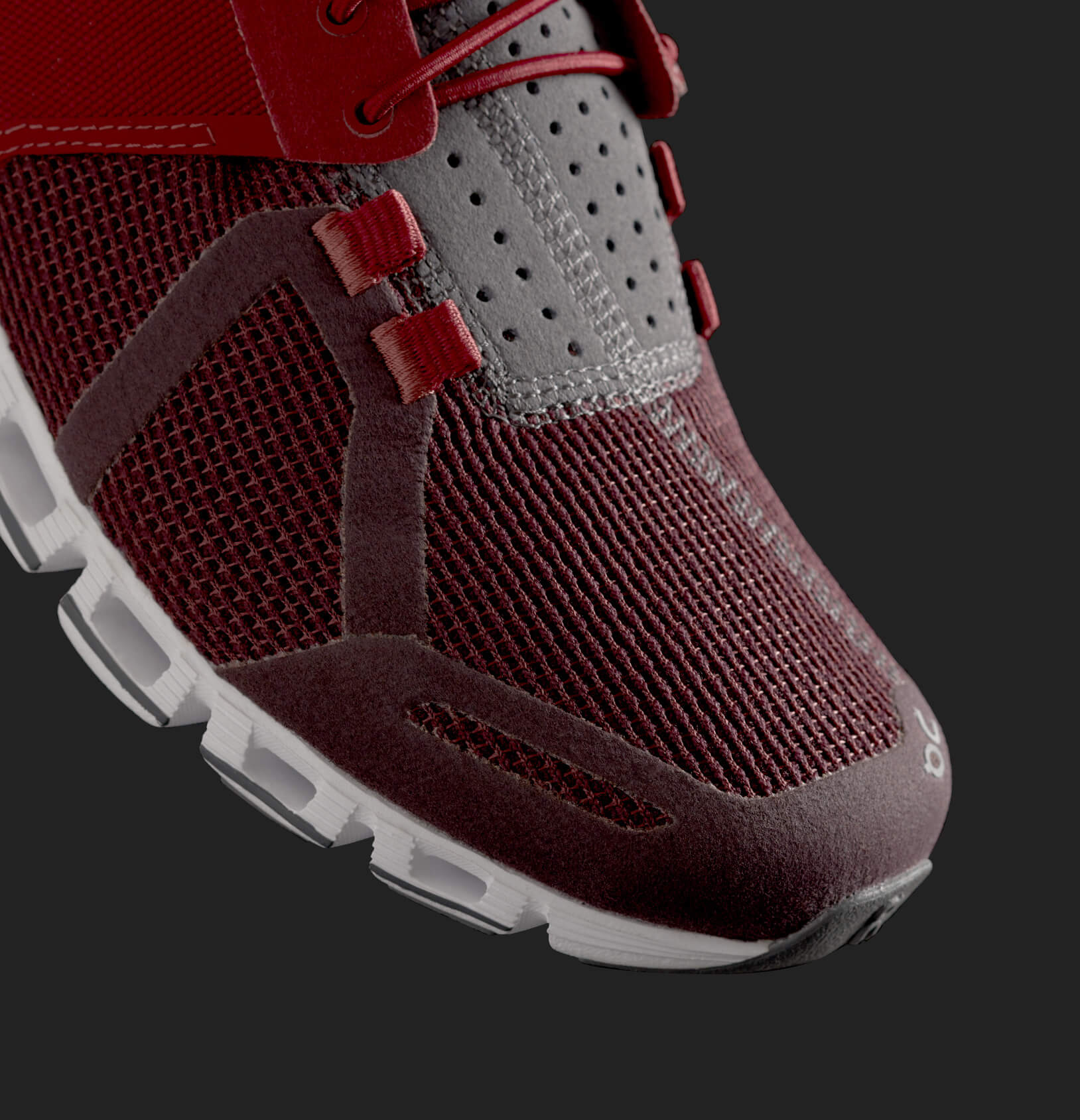 I introduce you to Zero-Gravity running
The Cloud is the lightest fully cushioned performance running shoe in the world. Designed for runners who want a minimal running shoe with maximum cushioning. Built from Zero-Gravity foam, the Cloud weighs less than 200 grams, making it a perfect lightweight performer.
Zero-Gravity foam
The CloudTec® sole is formed from a super-light, flexible and responsive Zero-Gravity EVA foam. Additionally, the deepflex grooves provide a natural range of motion and extreme flexibility.

Speed lacing
Forget about lacing up your running shoes: The On Cloud features an easy-entry lacing system that can be adapted to your foot. A conventional lace comes with every Cloud for tighter lacing.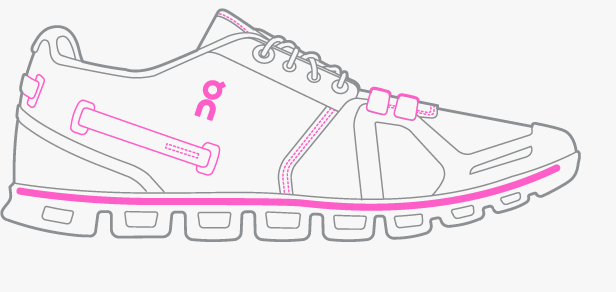 Runner profile
Runners who want a minimal running shoe with maximum cushioning
Goal
Made to run with ultimate lightness and comfort
6 mm | 0.23 in
168 g | 5.9 oz (US W 7)
Weight
168 g | 5.9 oz (US W 7)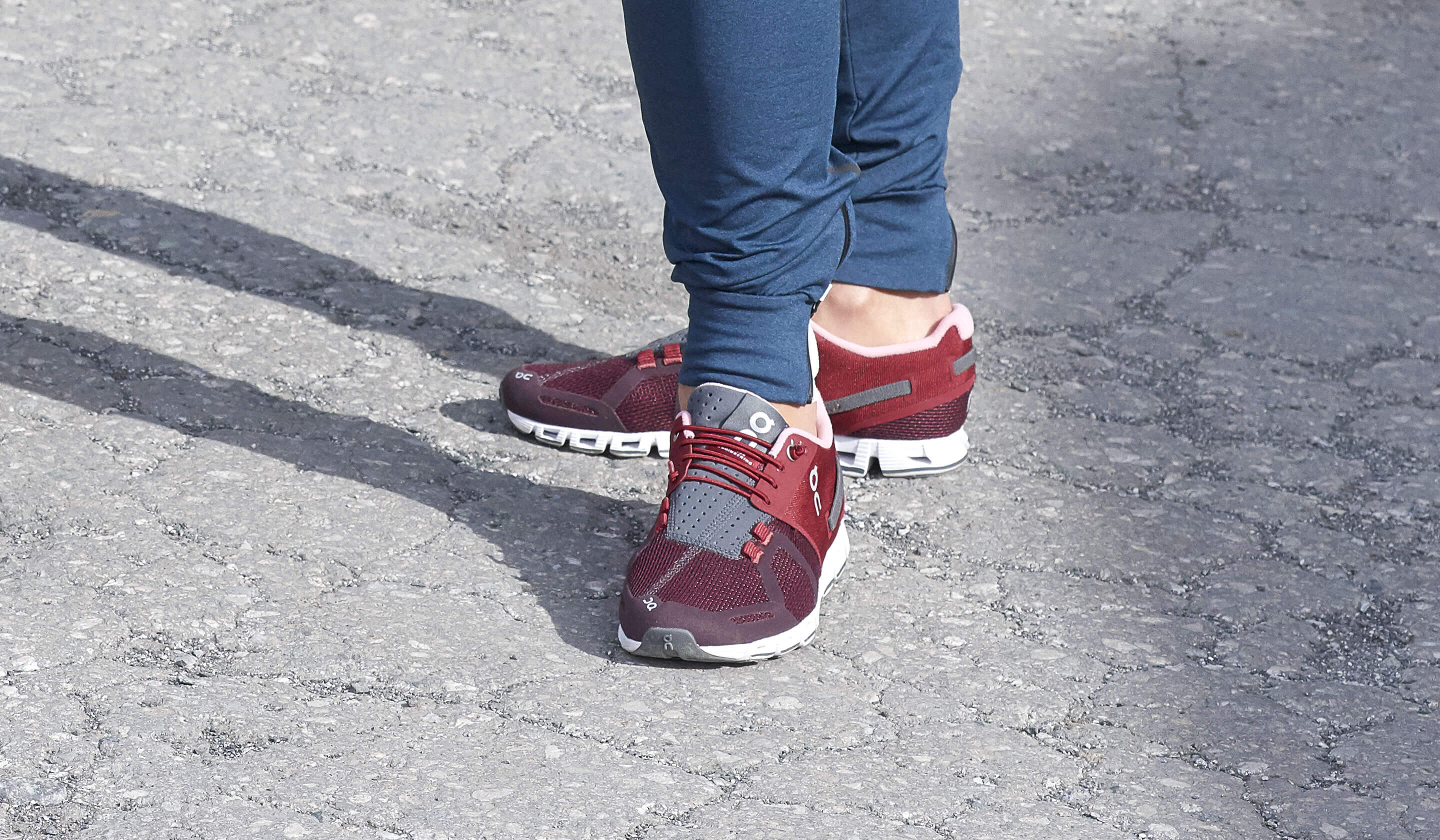 What runners say
Amazing Comfort
These shoes are absolutely the most comfortable shoes I own. Heavy travel makes the no-tie laces something I can't live without now. Very light, extremely comfortable. Moderate runner, 12-15 mi per week. Again, best shoe I own, will buy additional colors and styles for sure!
Super leichter Schuh auch für längere Distanzen
War nicht mein erster ON Schuh aber der Cloud war mein leichtester. Laufe den Schuh auch bei längeren Trainings über 21km. Freue mich jetzt auf den Trailschuh für alpines Terrain.
Leightweight running shoe with innovative sole concept
After having tried out a couple of so called minimal running shoes, I found out that due to knee problems (I am not 20 anymore...) I need a certain amount of cushioning in my running shoes to survive my 5 to 8km distance that I do almost every day.
The concept of the On Cloud shoes does exactly what I need: A very lightweight shoe with the innovative sole concept. Perfect on asphalt, but slightly gathering "things" when running in the forrest after a rain ;-)
And by the way ... besides the functional aspect ... those shoes look great!