Free delivery in 1-2 working days with free returns
Cloudsurfer
Agile and responsive running shoe.
Free delivery in 1-2 working days with free returns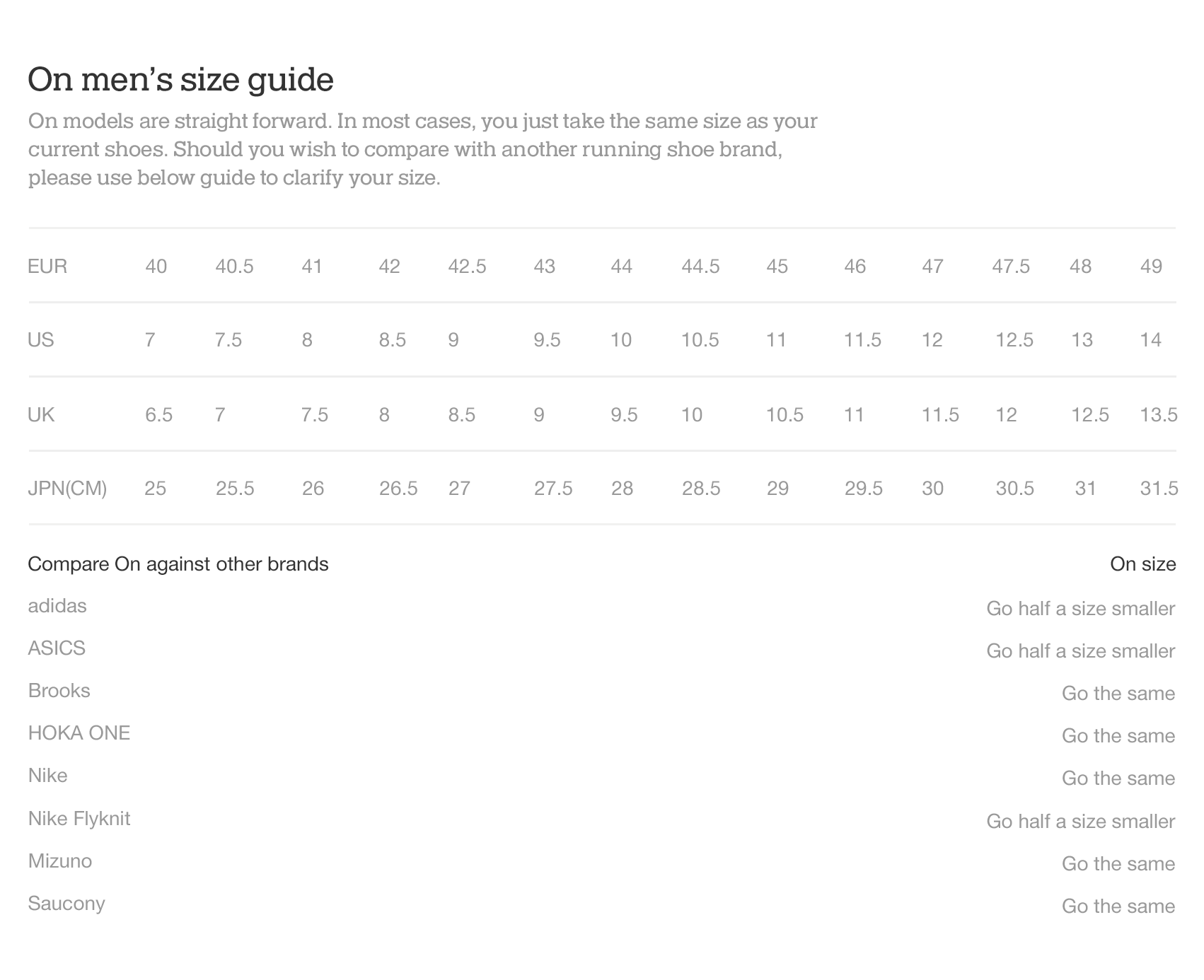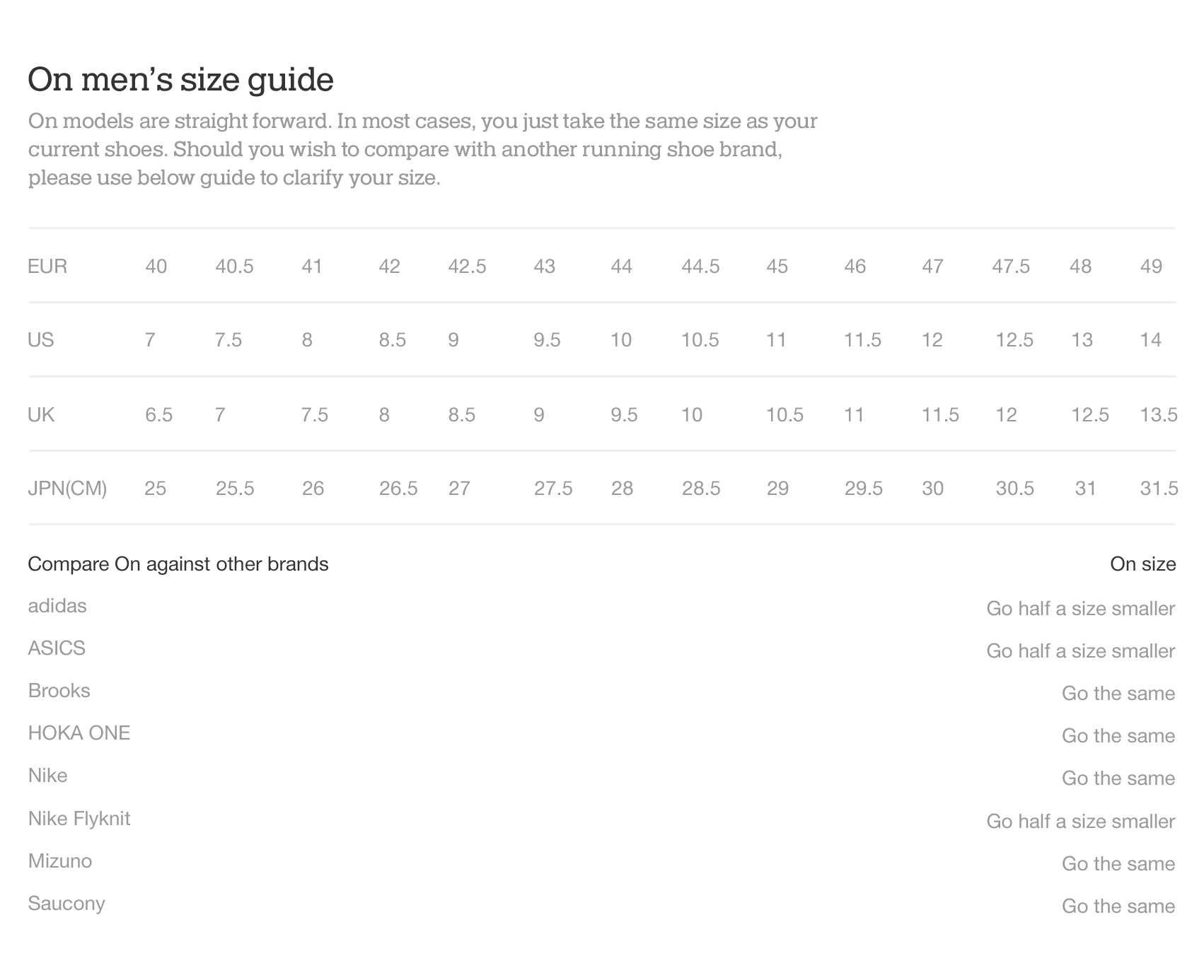 Live from the On Labs
The Cloudsurfer - shoes on, game on.
Breathable mesh
Uniquely engineered mesh places breathability and support exactly where they're needed on your foot. Knitted from one single layer to enhance the fit.
In-shoe comfort
Second-layer sock construction brings ultimate in-shoe comfort. It adapts to your foot for a unique fit.

Traction and lightness
Newly developed arrow pattern provides outstanding grip and traction. The open Cloud construction saves weight to make the Cloudsurfer lighter than ever.

Visibility and comfort
Reflective heel strap allows for improved nighttime visibility along with providing additional heel support.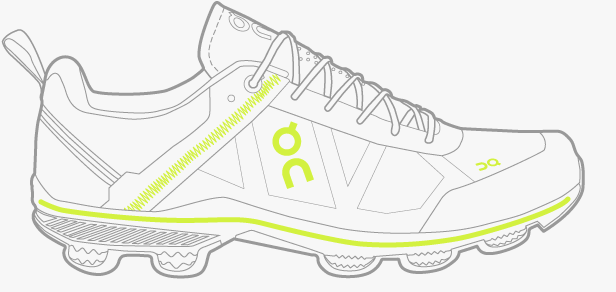 Runner profile
All types of runners looking for a cushioned yet highly responsive training and competition shoe
Goal
Increase performance, train and compete
Heel toe offset
7 mm | 0.28 in
Weight
275g|9.7oz (US M 8.5)
Spend more time in the air
Thanks to its patented CloudTec® system, the 13 "Clouds" close and lock for a natural transition for a faster take-off. It all adds up to you spending more time in the air. And even if you are not focused on speed, time will fly by faster with the Cloudsurfer at your feet.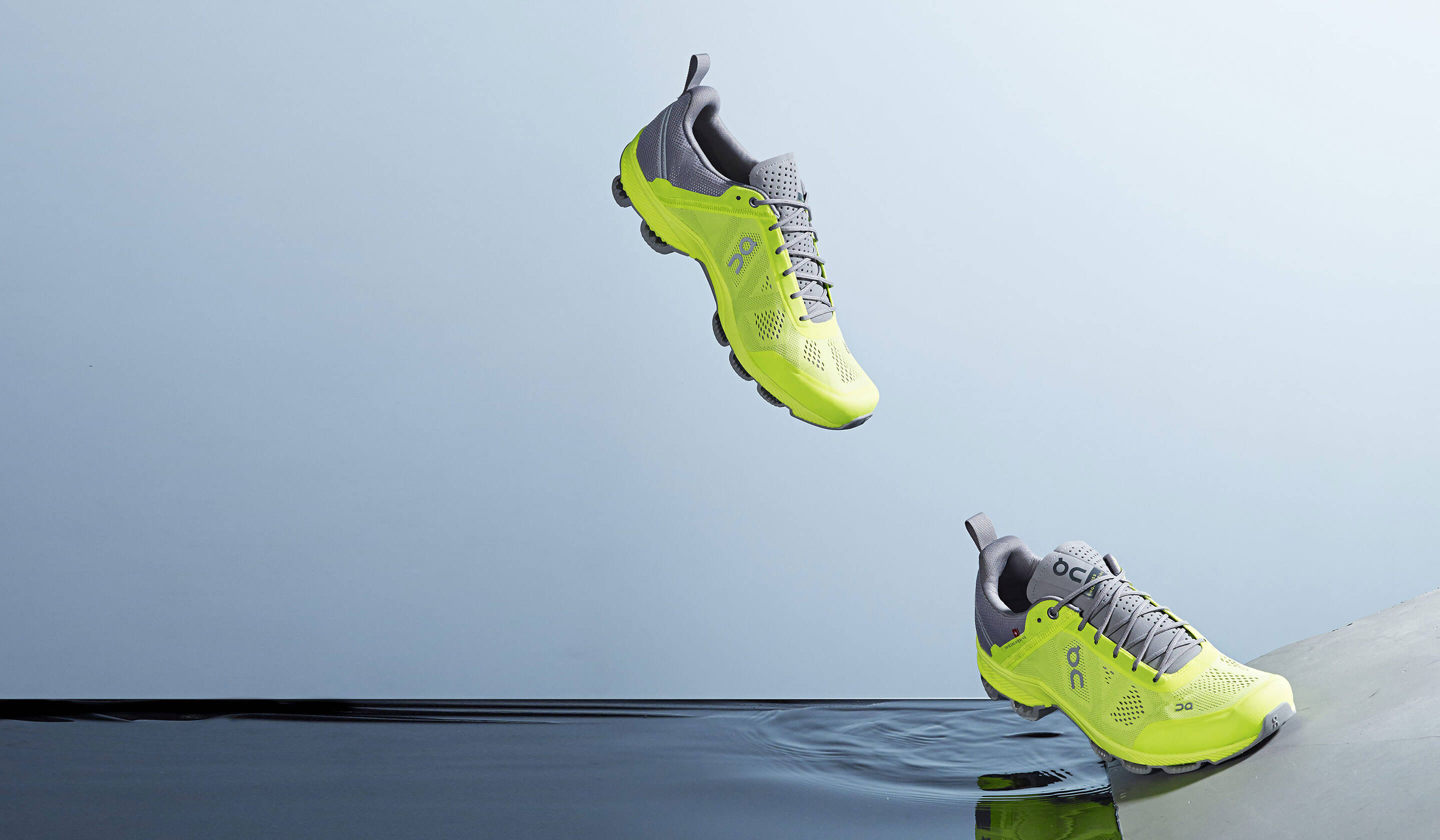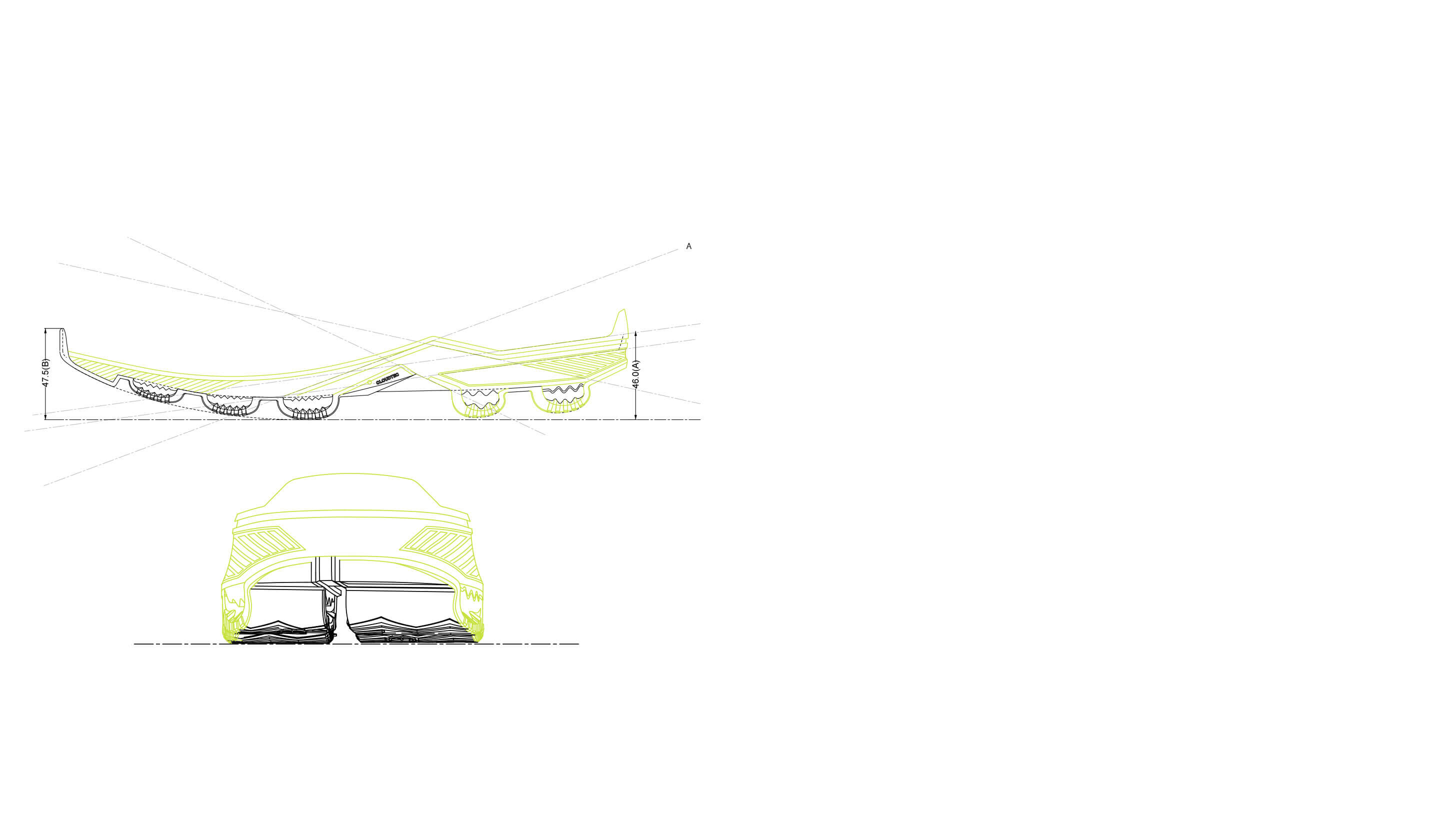 Engineered for training and racing
The Cloudsurfer brings together what normal running shoes don't: the soft landing of a training shoe with the dynamic kick of a rapid competitive shoe. Making the Cloudsurfer the ideal companion for traning and racing. "The adaptive sole balances every pace and truly trains the running muscles," explains Olivier Bernhard, the multiple Ironman champion and co-founder of On. "The Cloudsurfer really does encourage its wearer to adopt a more efficient running style and greater body stability."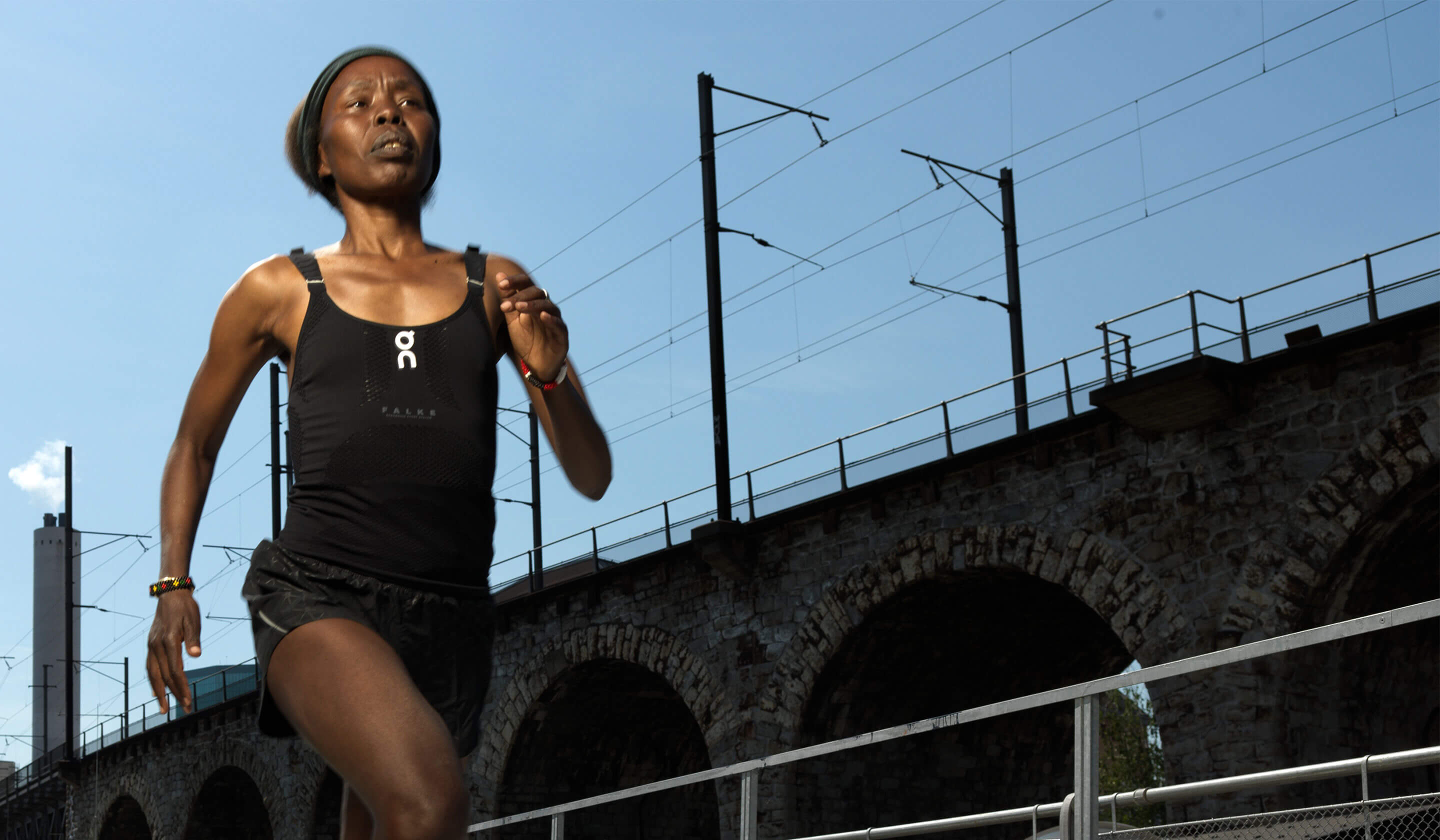 Marathon legend
"The On is the fastest running shoe I have ever tried. Its 3D cushioning turns long runs into short ones. It's light, comfortable and fast" says the marathon legend and UN ambassador for Sports and Peace, Tegla Loroupe. With world records in 20, 25 and 30 kilometres as well as winner of marathons such as New York, Berlin, Rotterdam and London, Tegla is one of the most inspiring persons in the world of running.
What runners say
In the Zone
The best running shoes! I had my knee injury few years ago after running an Ultra marathon. For over a year the knee pain continued even on short runs. I've tried 4 brands of shoes that will help me run long distance again until a friend suggested to try On. I bought this shoes and for the first time, after my injury, I found in On the comfort and support that I need for my knee and legs. I've ran 3 Half Mary and a Full Mary last year (2015) with confidence and most especially having fun in running.
Awesome!
These are great shoes. They were very comfortable to run in and I was very satisfied with the product. A little less than a year into owning them I had a little trouble with the sole of the shoe. I contacted On and had one of the best, most positive customer service experiences ever. They got back to me right away, and arranged to have a new pair sent to me. I was blown away by how friendly and helpful they were. I am sticking with this brand for life!
NY marathon - surfing on clouds
Just came back from the US where I ran the NY marathon and it was the best running experience ever... Bought a second pair of the cloud surfer for the marathon (ca 50km previous to the race) and it was simply like surfing on clouds.
Thanks to the on team, you guys are doing a fantastic job!
Happy to participate in the on team next time...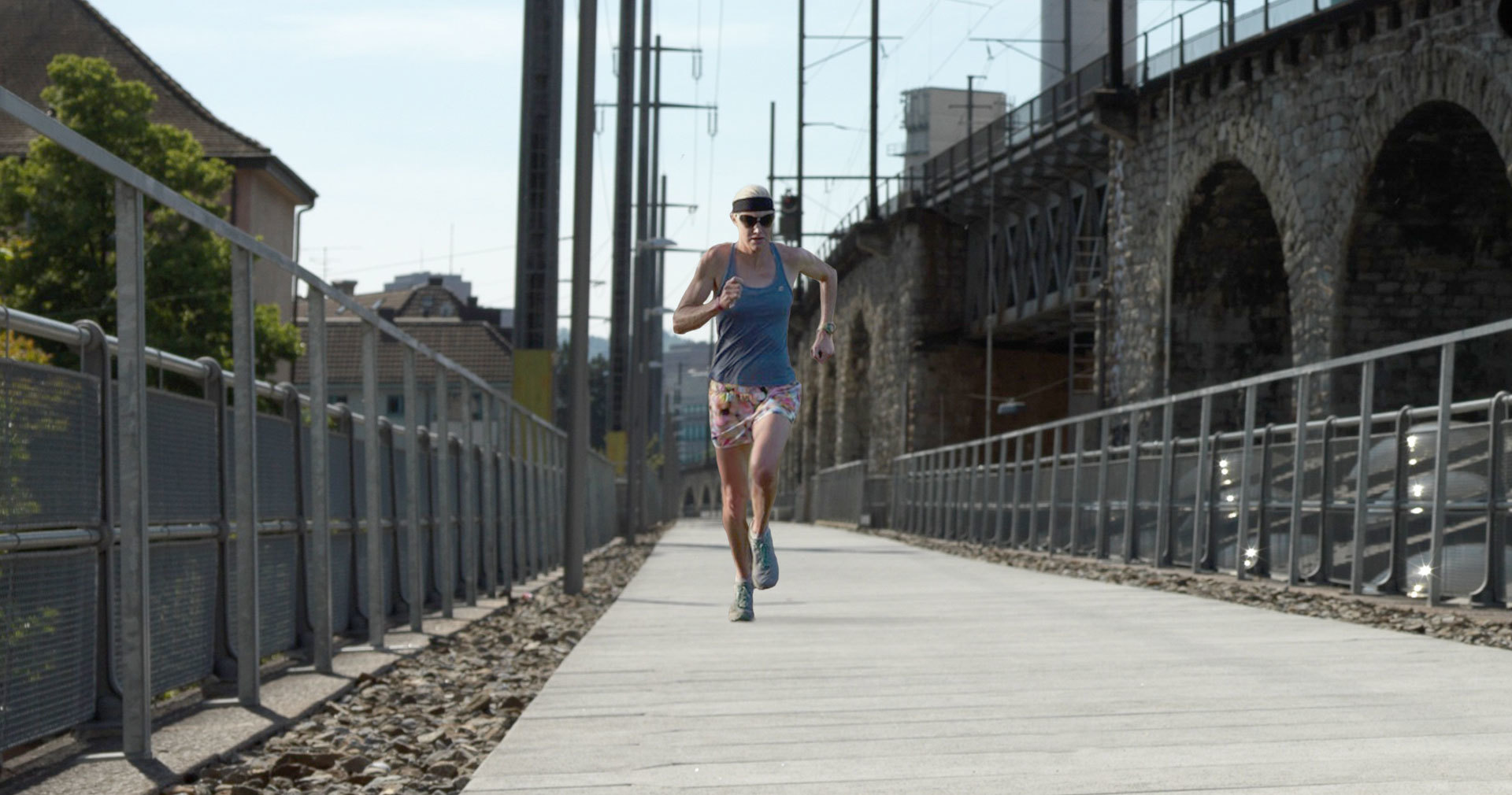 "I love the spring sensation you get from the Cloudsurfer. At the end of the race when my legs are tired they still help me to perform - and to recover faster afterwards."
Australian power lady and marathon runner
"Running shoes have changed a lot in recent years, but this is much different."