Free delivery in 2-3 working days with free returns
Weather Jacket
Ultralight jacket protecting you in all weather.
Free delivery in 2-3 working days with free returns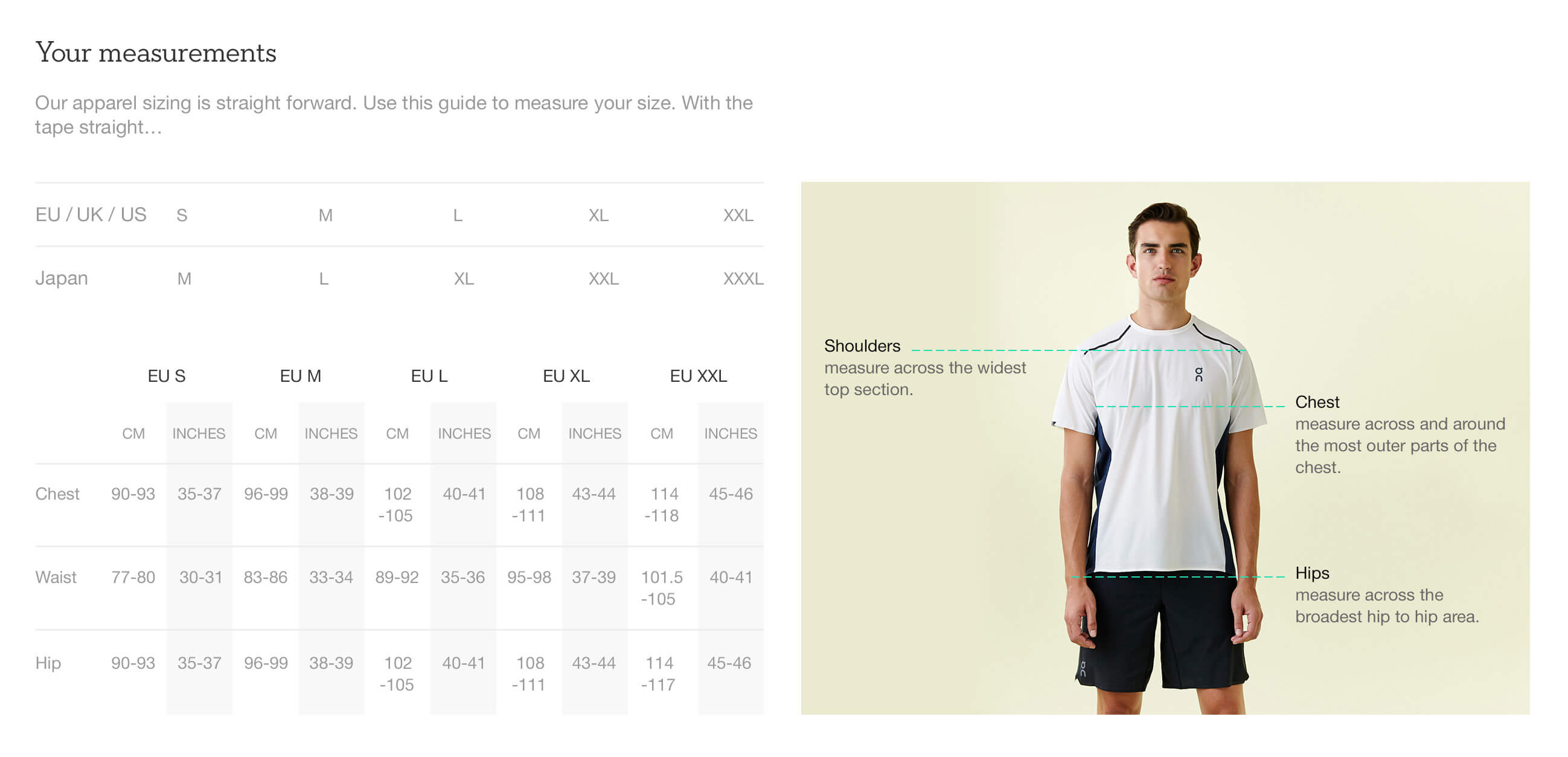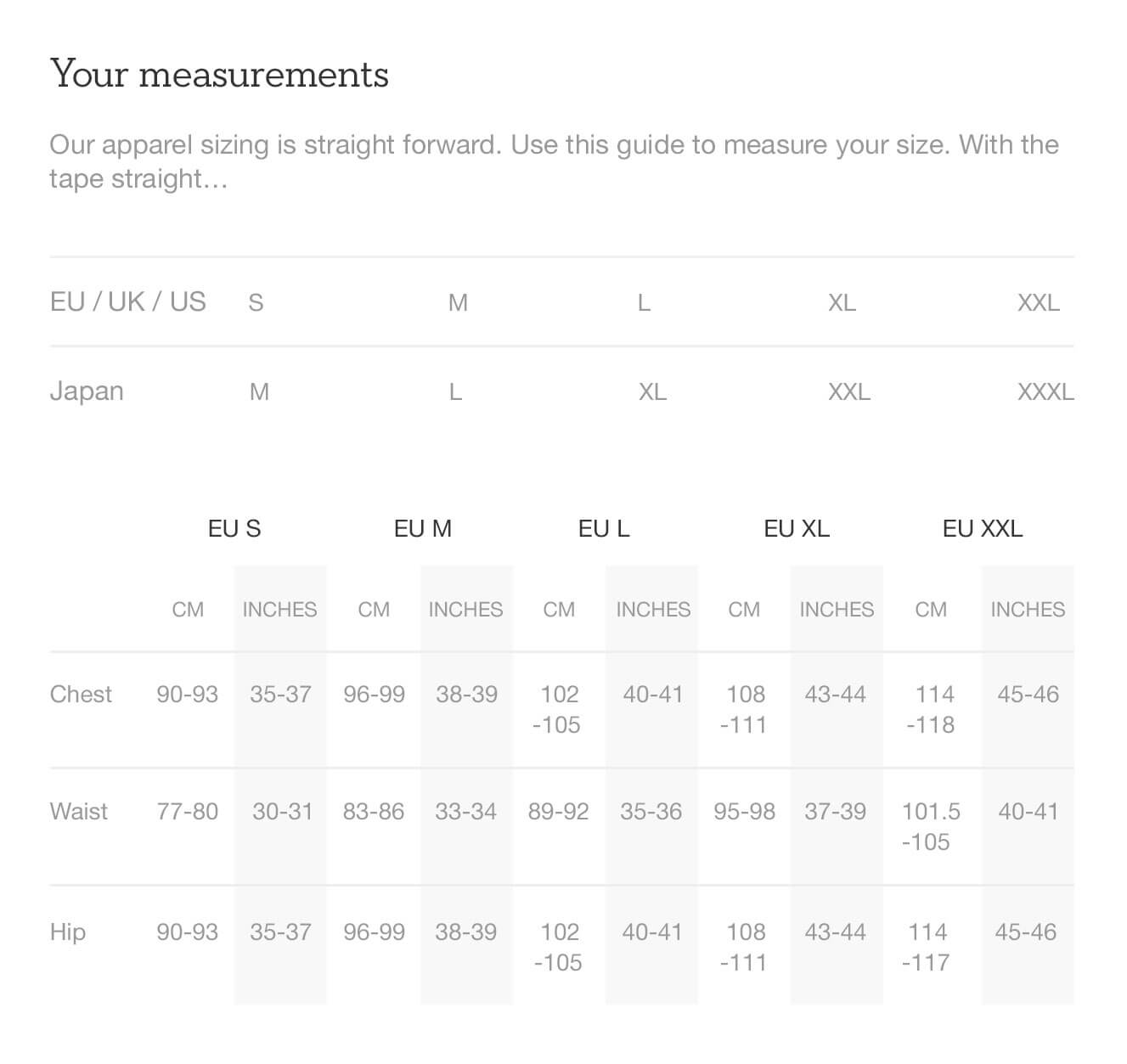 Hands-on with the Performance Running Gear
A closer look at the details, feel and features of the award-winning apparel pieces
Feels like you're wearing nothing
Thanks to the lightweight Japanese fabrics used, the running jacket offers 360° ventilation in an ultralight package - the perfect companion for a wild run in the wind and rain.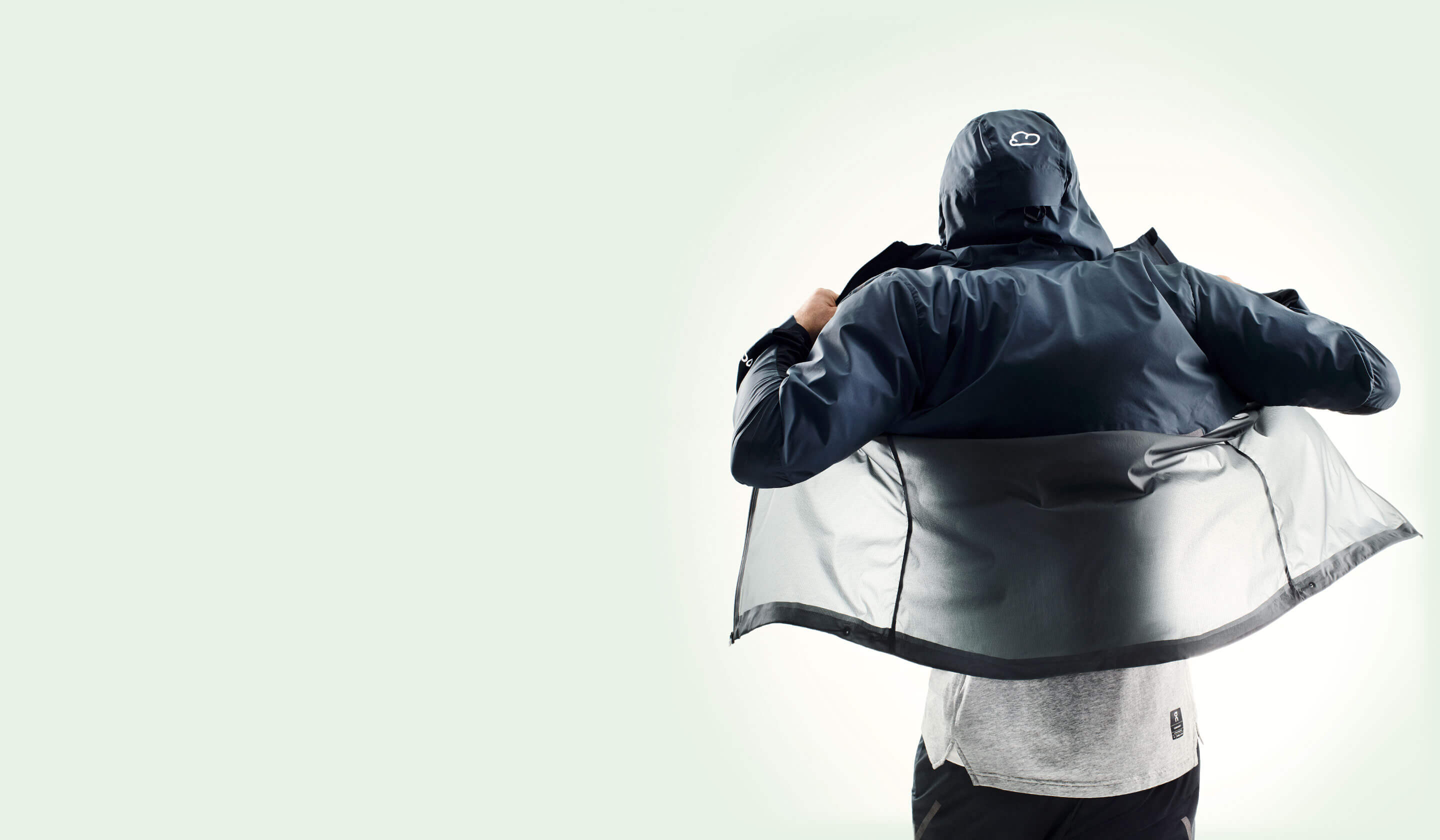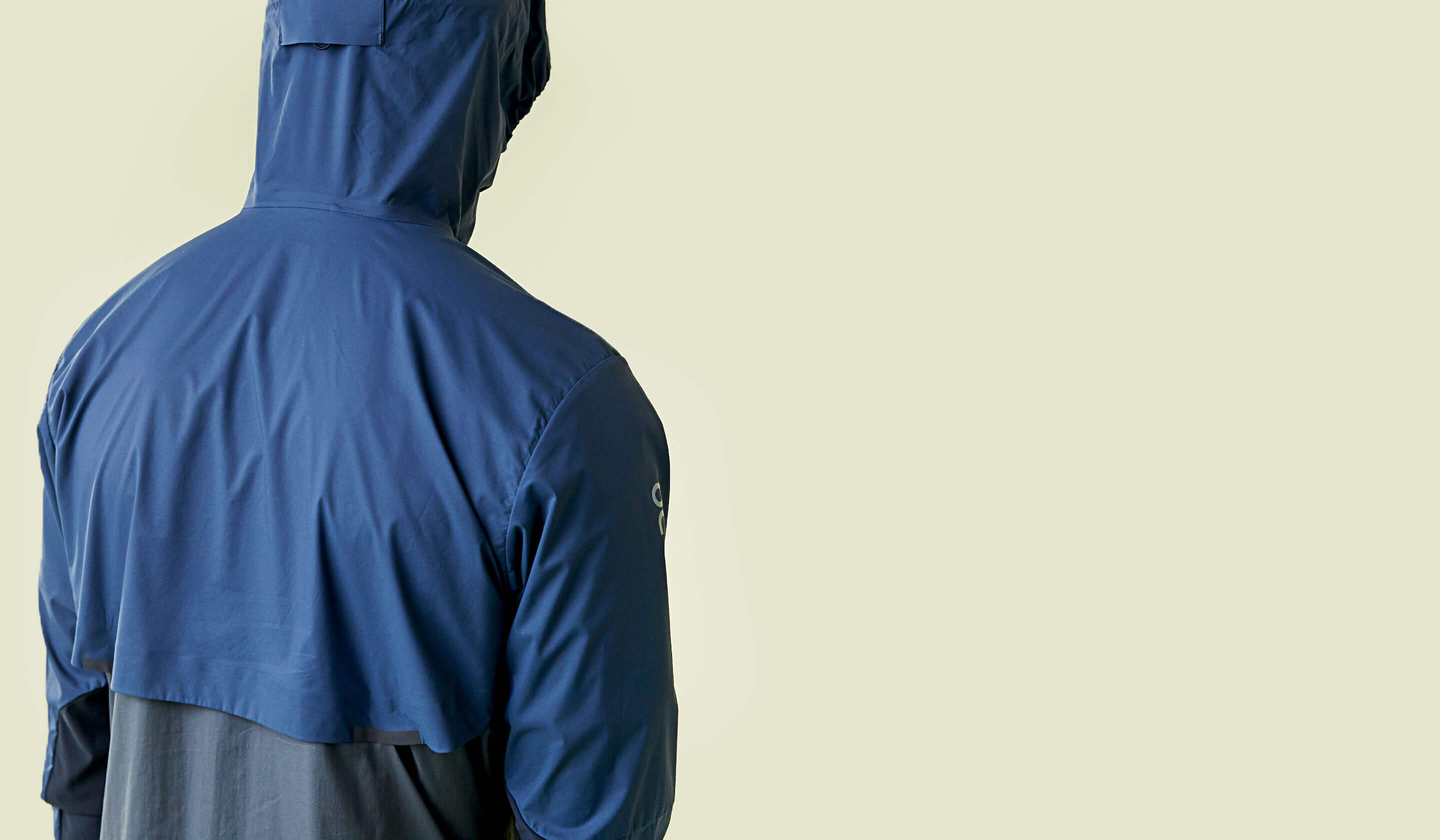 Upper body protection
100% Nylon protective and tear-proof upper fabric reaches across the chest and shoulders. Coated with advanced DWR (durable water repellent), the running jacket protects you where needed.
Pockets that do more
The pockets of the running jacket offer water-resistant zip protection, and there is also a media device holder on the left arm. The entire running jacket can be folded into its own breast pocket, allowing for ultra-small storage and portability.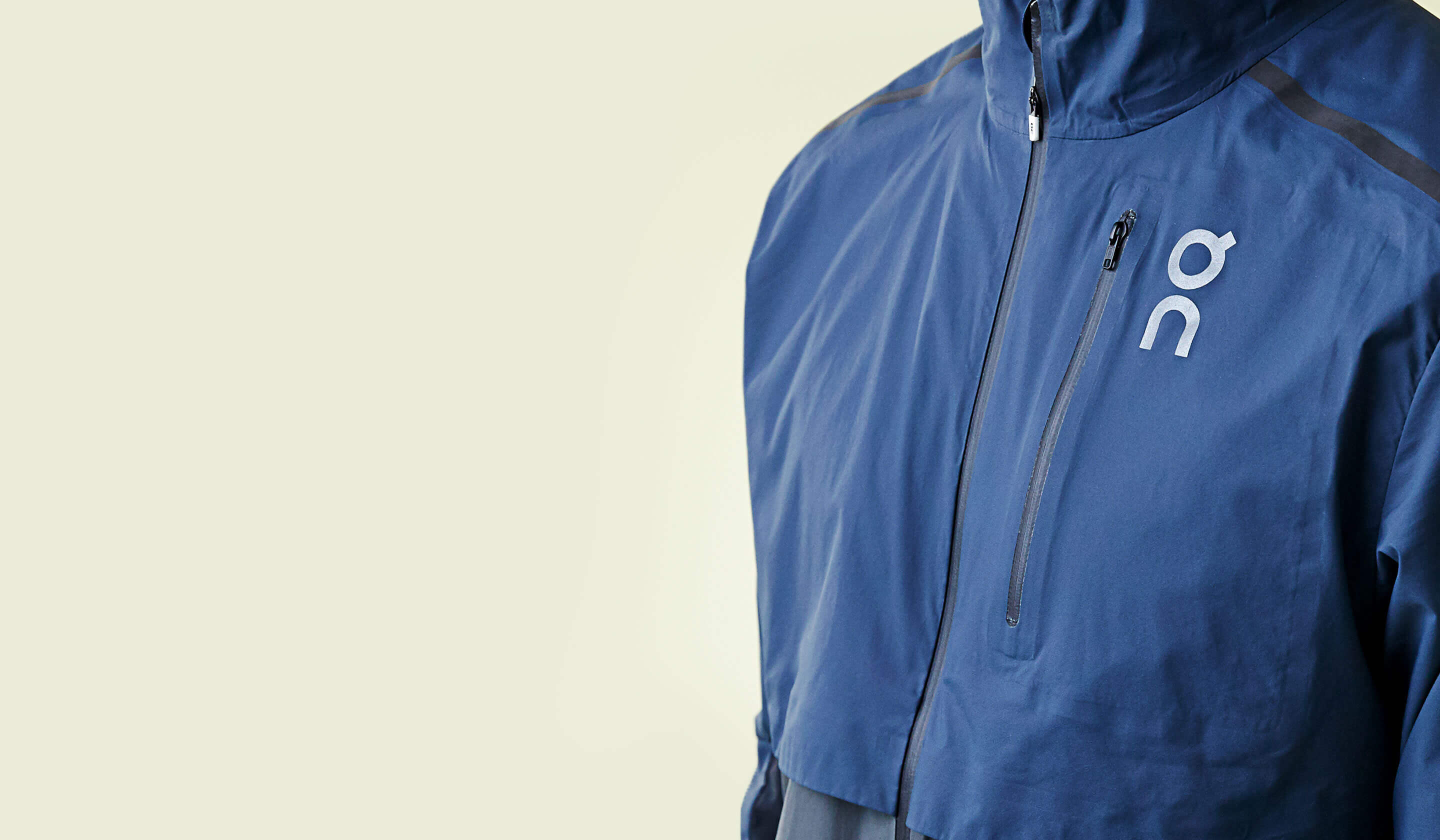 Engineered hood
The running jacket's specially made and uniquely engineered hood can be neatly adjusted for perfect fit and field of vision at the same time, allowing you to enjoy your run – especially in the wet.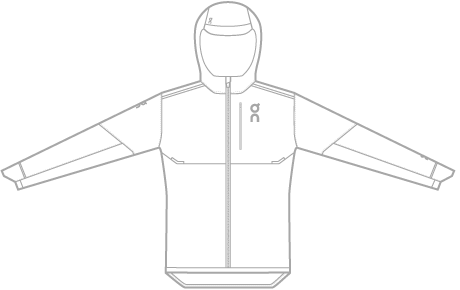 Fabric Facts
++ lightweight Japanese stretch-fabrics ++ highly protective and tear-proof upper fabric 100% Nylon ++ ultralight PU-ripstop close to torso ++ 4-way-stretch Nylon/Elastane fabric for lower sleeve ++ all fabrics with advanced DWR (durable water repellent) coating for endurance-level breathability ++
Weatherproof
Stay warm and dry in On weather-proof running gear. It is crafted from premium materials and applies function where you need it. Fully bonded protective fabrics blend with clima-textiles and ventilation. This means the right balance between protection, breathability and freedom of movement.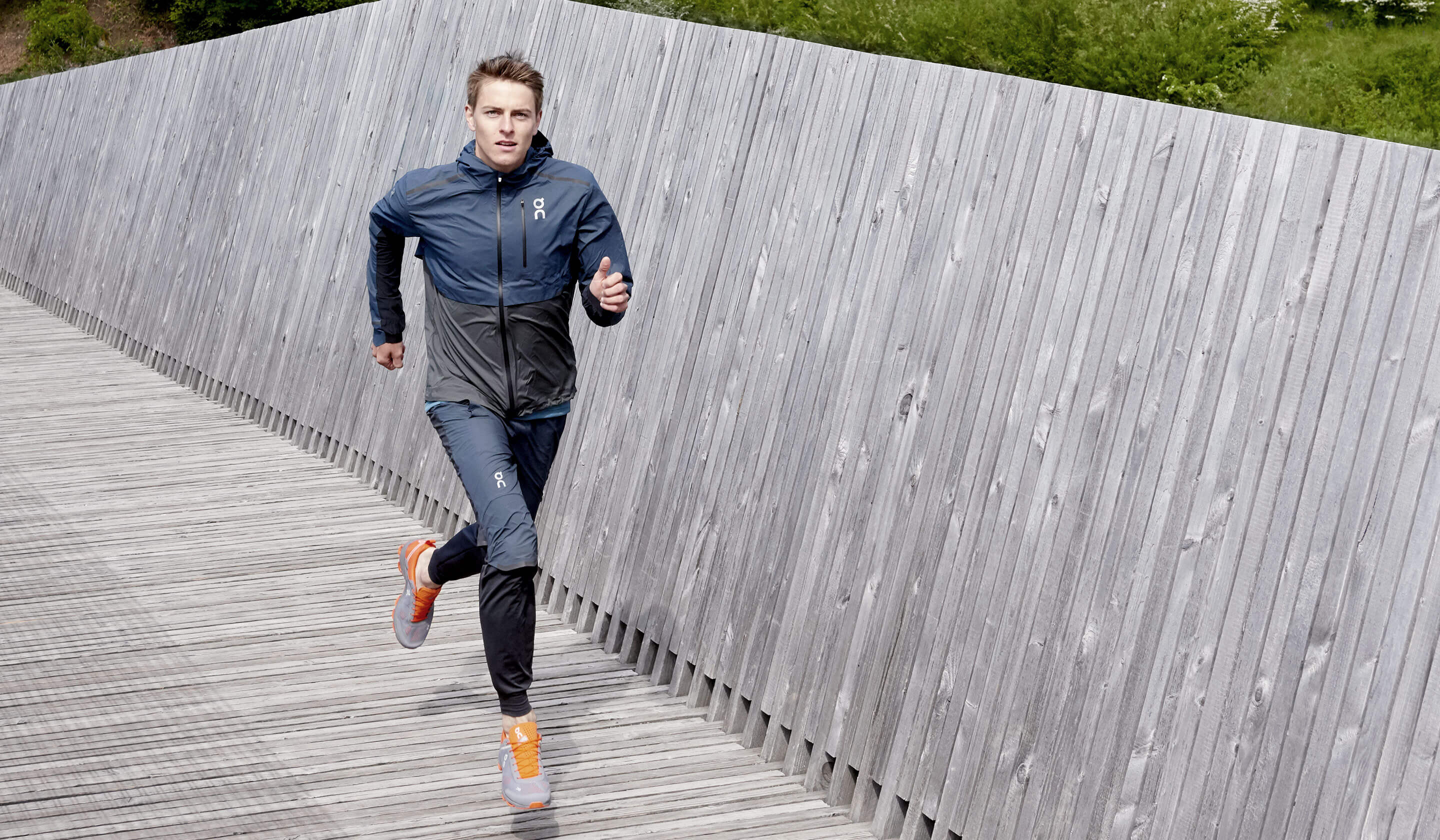 What runners say
unfassbar gute Jacke
Ich schreibe normal nie Reviews, aber bei On mache ich mal eine Ausnahme. Ja sie ist teuer, aber ich habe schon einiges probiert und es gibt nichts was leichter ist, so verarbeitet ist und sich so angenehm tragen lässt wie diese Jacke.
Einfach enorm gut und damit ihr Geld wert, auch wenn der Preis sicher den ein oder anderen abschreckt.
Love this jacket!
This is a lovely running jacket. Expensive but is really well made and very comfortable. I plan to get a lot of use out of it durong my winter training.
Einfach genial
Mit Beginn des Herbstes und seinem kühlen und regnerischen Wetter wollte ich eine leichte Jacke, die trocken und warm hält. Habe mir diese Jacke gekauft und keinen Cent bereut! Bin schon mehrfach bei heiterem oder bedecktem Himmel losgelaufen und in richtig heftige Schauer geraten. Kein Problem. Auch mein iPhone muss nicht mehr in eine Plastiktüte...