Free delivery in 1 working day with free returns
Cloud
The world's lightest fully cushioned running shoe.
Free delivery in 1 working day with free returns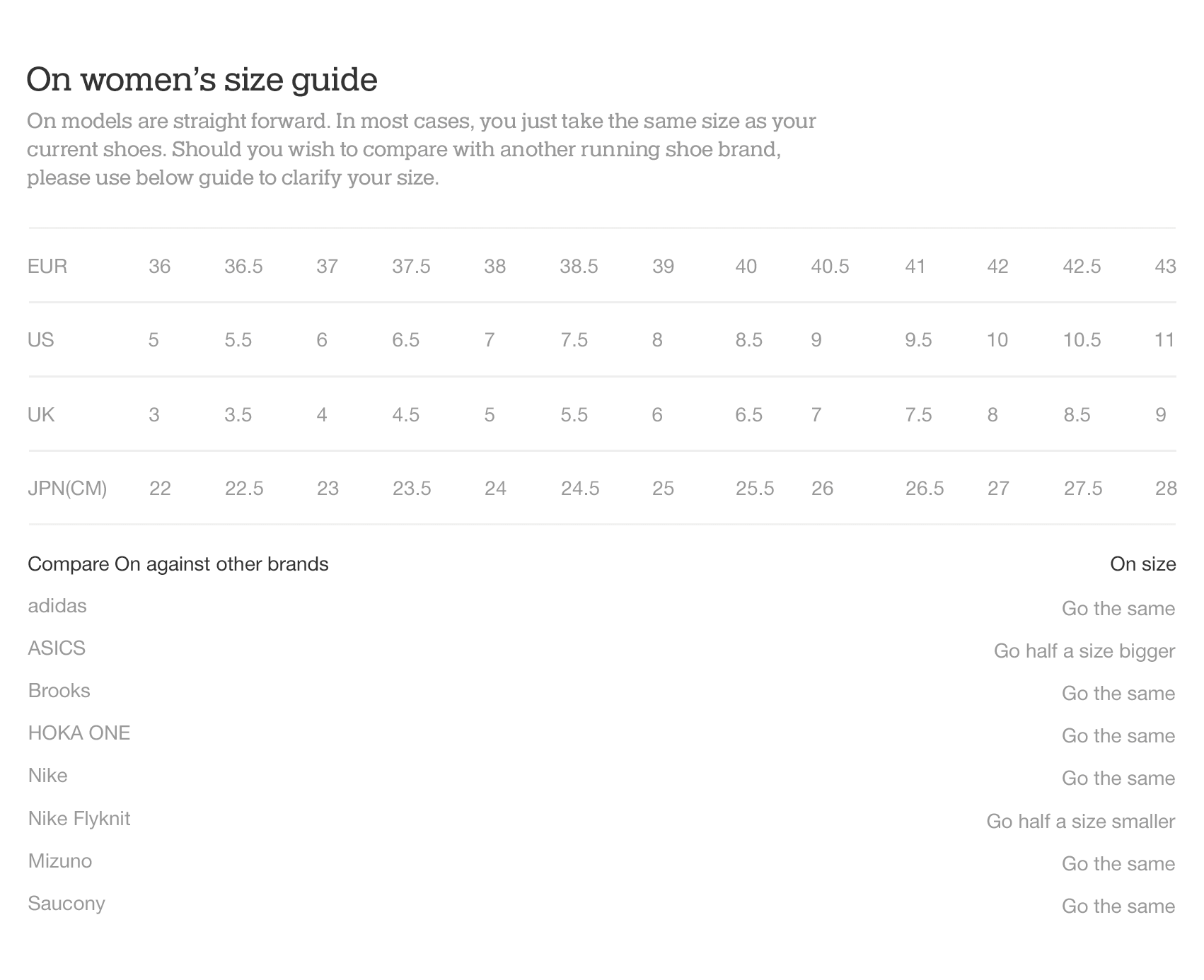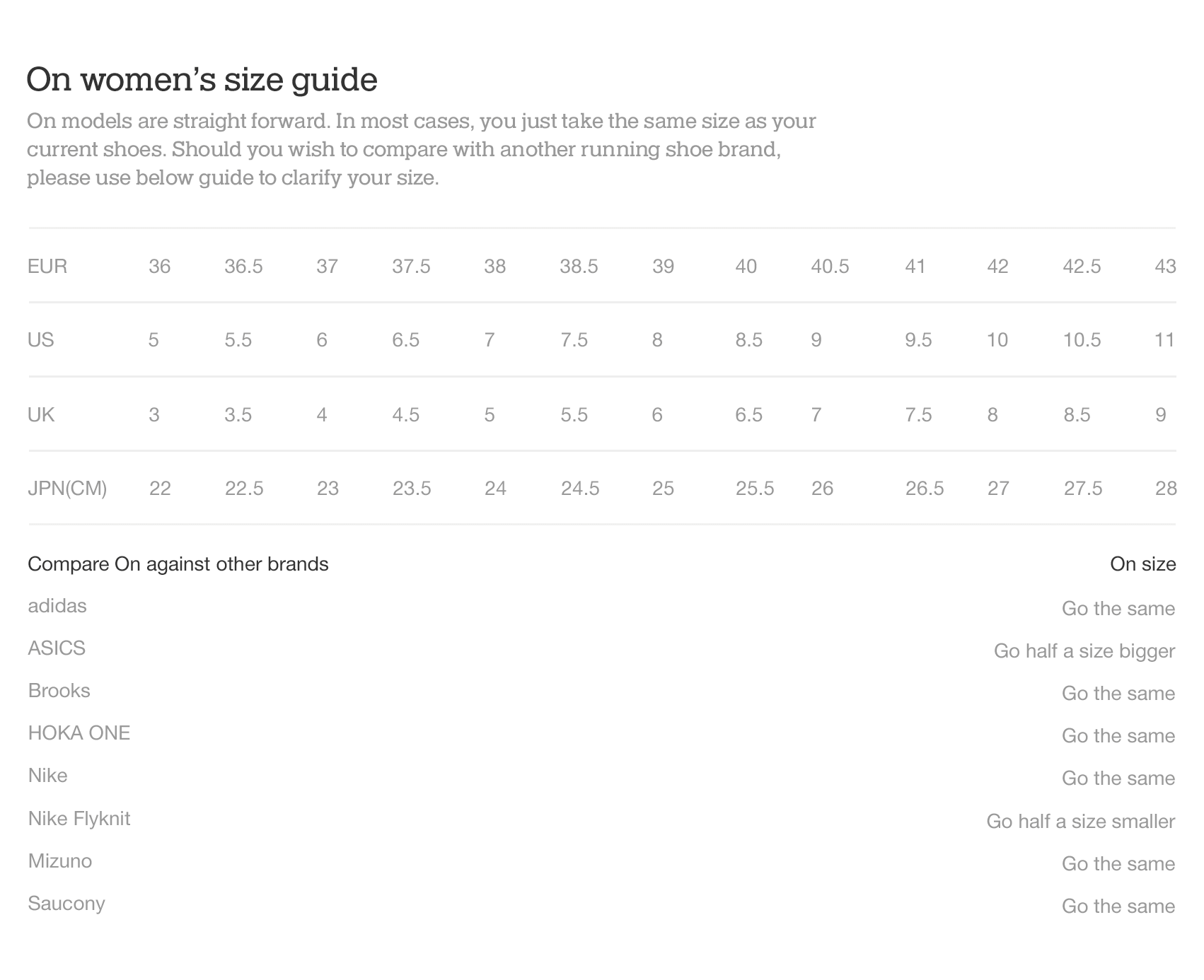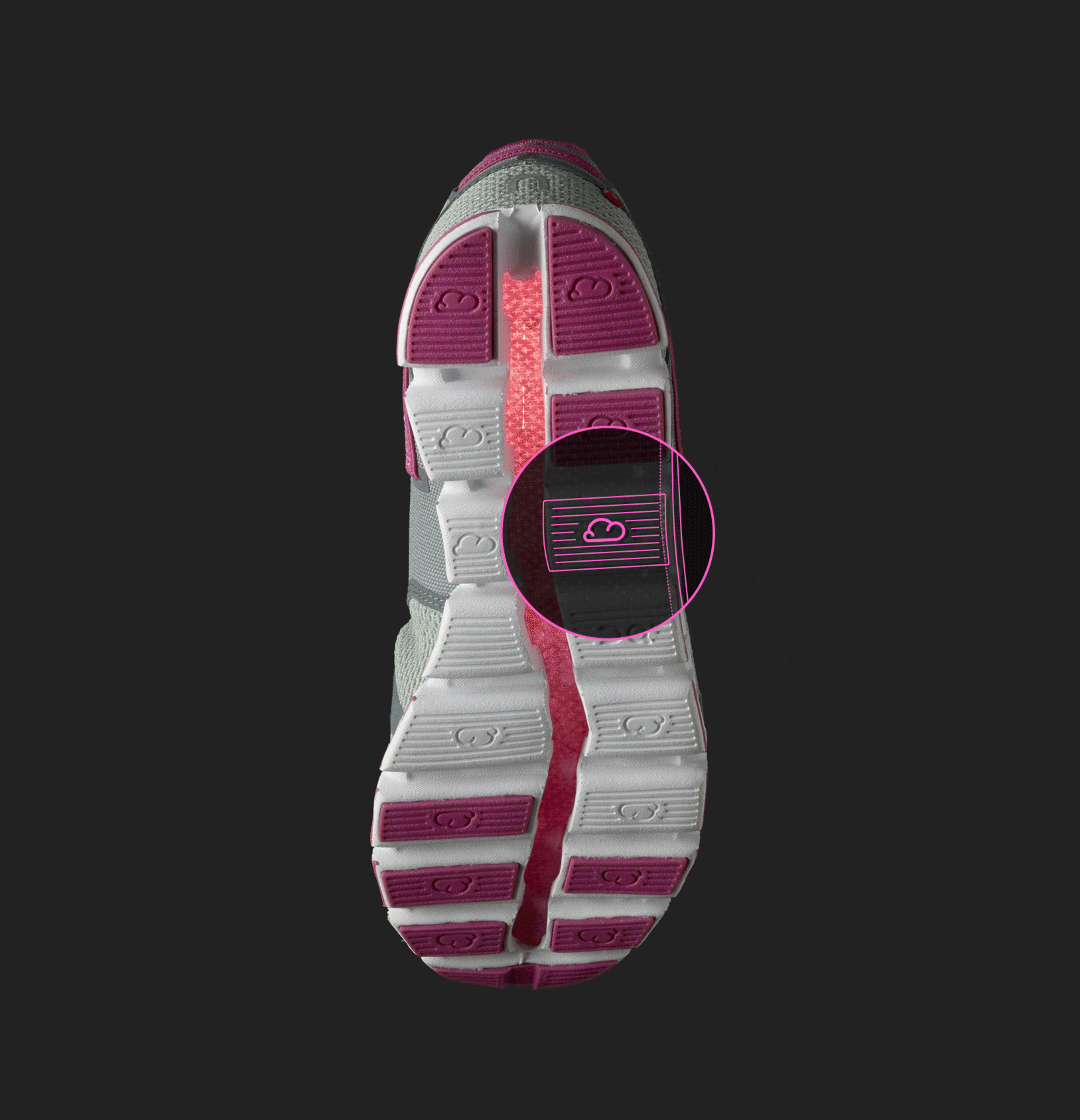 CloudTec® sole moves with you
Separated by a central channel, the CloudTec® sole responds to your individual gait. The Cloud elements are affixed directly to a semi-transparent Speedboard allowing each Cloud element to move individually.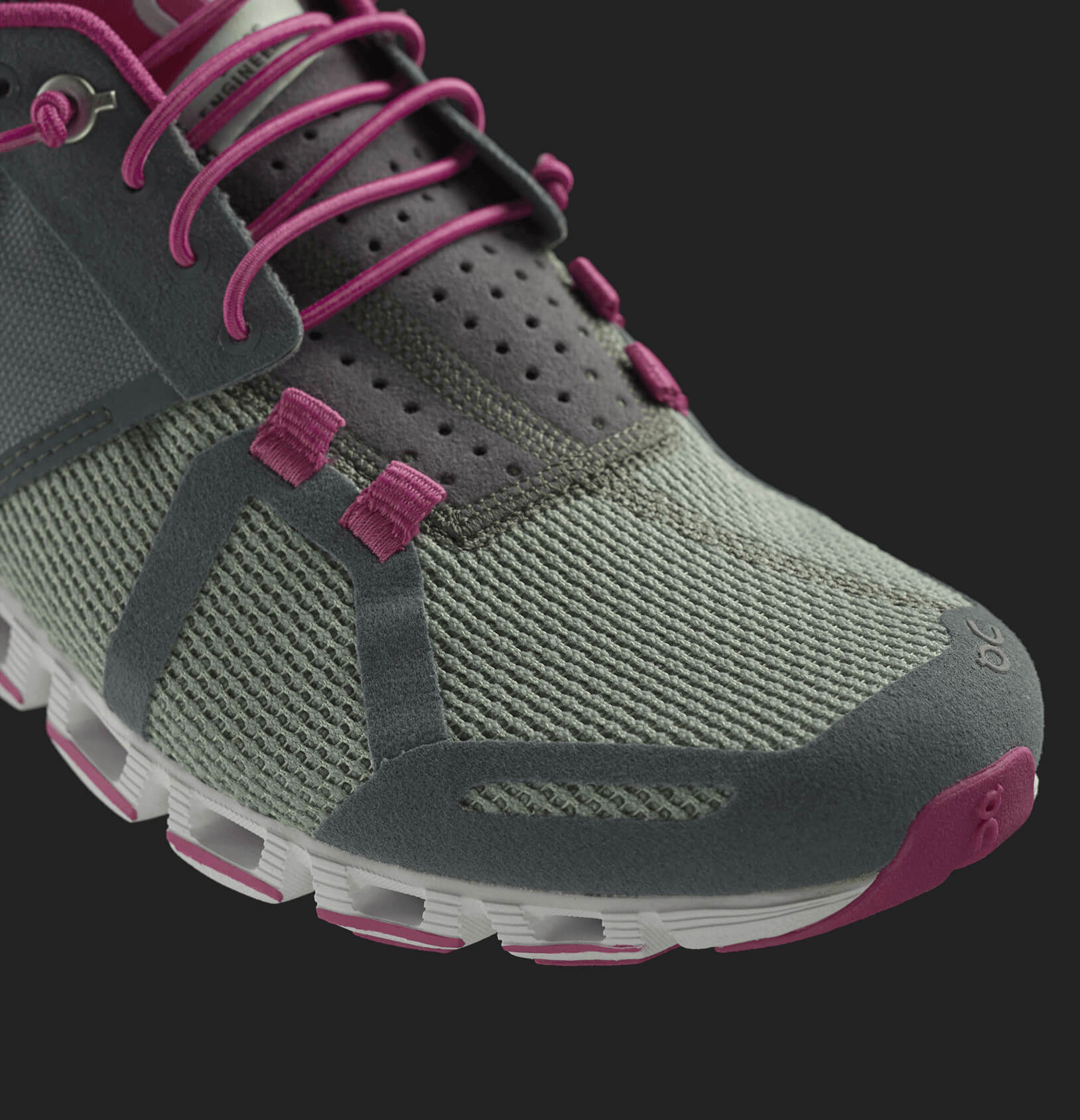 I introduce you to Zero-Gravity running
The Cloud is the lightest fully cushioned performance running shoe in the world. Designed for runners who want a minimal running shoe with maximum cushioning. Built from Zero-Gravity foam, the Cloud weighs less than 200 grams, making it a perfect lightweight performer.
Zero-Gravity foam
The CloudTec® sole is formed from a super-light, flexible and responsive Zero-Gravity EVA foam. Additionally, the deepflex grooves provide a natural range of motion and extreme flexibility.

Speed lacing
Forget about lacing up your running shoes: The On Cloud features an easy-entry lacing system that can be adapted to your foot. A conventional lace comes with every Cloud for tighter lacing.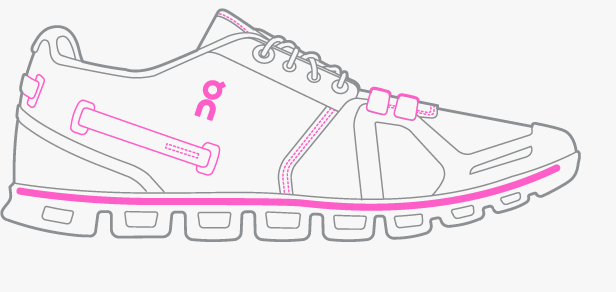 Runner profile
Runners who want a minimal running shoe with maximum cushioning
Goal
Made to run with ultimate lightness and comfort
6 mm | 0.23 in
168 g | 5.9 oz (US W 7)
Weight
168 g | 5.9 oz (US W 7)
What runners say
Wunschzettel
Hallo!
Bitte nehmt den On Ruby&Dark wieder an Lager. Der fehlt mir noch! :) Grösse 38.
Ich bin nach einem schweren Unfall (Steinschlag beim Freeriden) rechtsseitig Bein- (knie-ex) und Armamputiert. Den On Cloud kann ich ohne grossen Aufwand schnell anziehen, zudem schont er meine Hüfte! Danke für diese Erfindung!!!
Gibt es auch Wetterfeste Cloud-On's?
Freundliche Grüsse
Marianne Gysi
I'm on cloud nine
Now don't get me wrong as I'm sure this won't be the same for everyone but in my case I've struck gold. It's like someone has taken a cast of my feet and made them especially for me. I took them out of the box, slipped them On and the fit was perfect. Did a 10 mile run during which I broke my 5K record - without setting out to do so and had no adverse affects on my feet, toes or limbs. They are extraordinarily good. Buy your usual running size and go and have some fun......did I mention they look great too? Look out Ron Hill your 52 year running streak may be under threat!
Best Running shoe I have ever had
It is a very light shoe when training. It's comfortable and easy to put on. This is my go to shoe for every triathlon I do. They do have a shoe specifically for Tri's but I would rather use the lighter shoe. I've had at least 10 pairs of this shoe..