Free delivery in 1 working day with free returns
Cloudsurfer
Agile and responsive running shoe.
Free delivery in 1 working day with free returns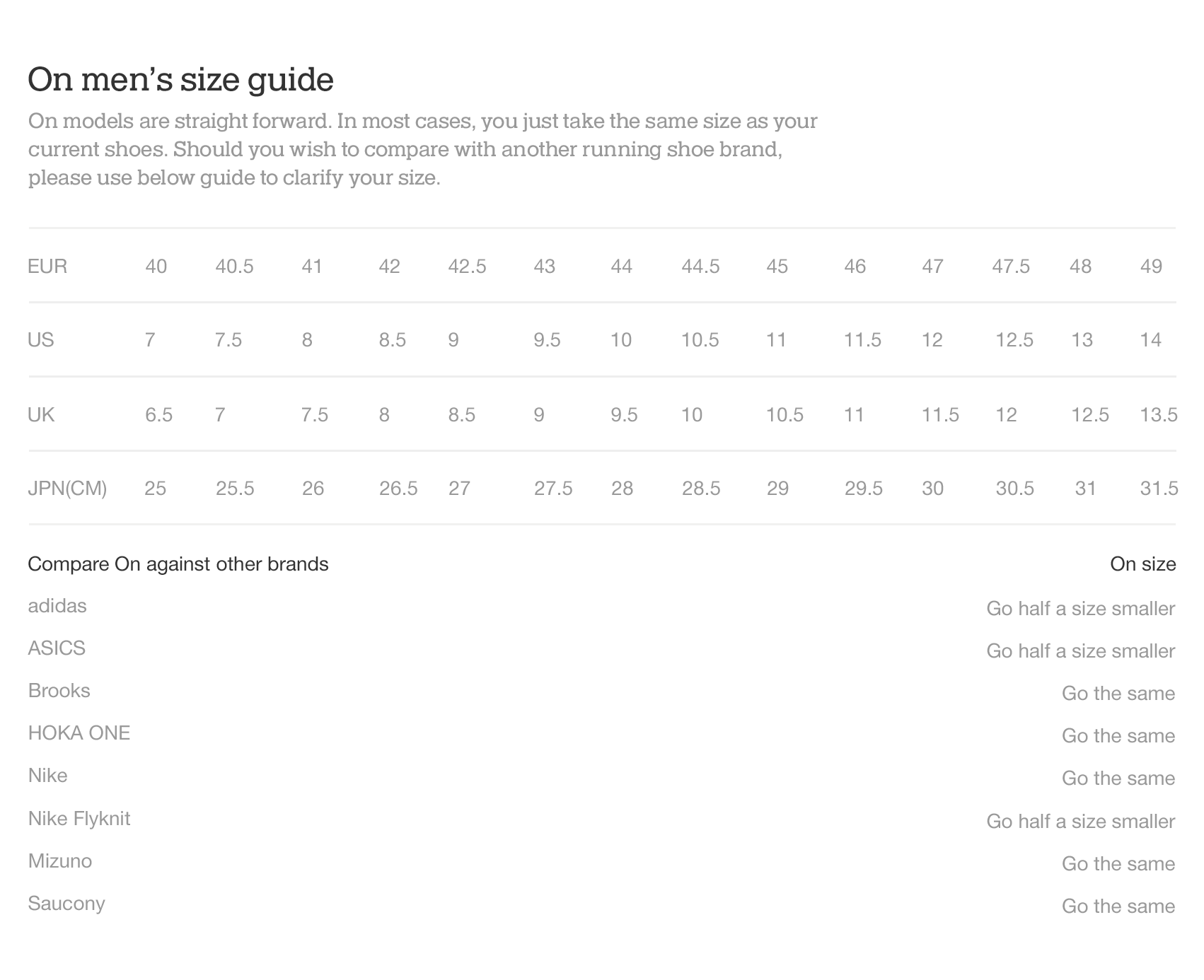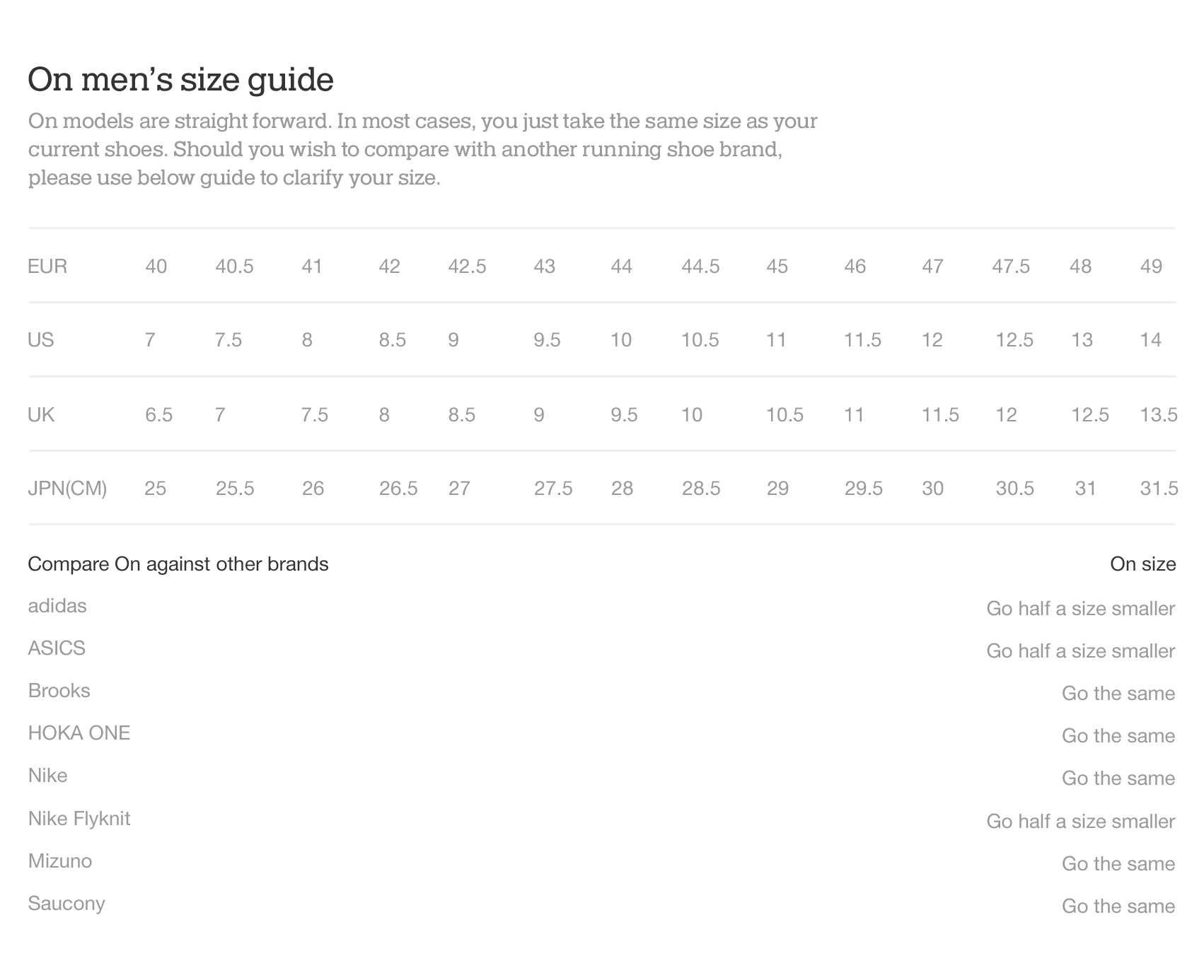 Breathable mesh
Uniquely engineered mesh places breathability and support exactly where they're needed on your foot. Knitted from one single layer to enhance the fit.
In-shoe comfort
Second-layer sock construction brings ultimate in-shoe comfort. It adapts to your foot for a unique fit.

Traction and lightness
Newly developed arrow pattern provides outstanding grip and traction. The open Cloud construction saves weight to make the Cloudsurfer lighter than ever.

Visibility and comfort
Reflective heel strap allows for improved nighttime visibility along with providing additional heel support.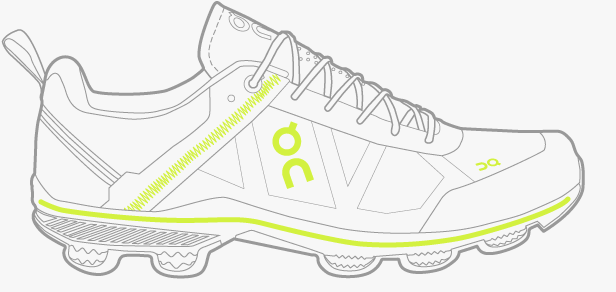 Runner profile
All types of runners looking for a cushioned yet highly responsive training and competition shoe
Goal
Increase performance, train and compete
Heel toe offset
7 mm | 0.28 in
Weight
275g|9.7oz (US M 8.5)
What runners say
Perfect shoes
I bought my first pair of on running 2 weeks ago and I think this is the best running shoes ever try !
I can go faster and longer than before ! I recommend without limit !
Delivery is fast too! An other good point
The best running shoes ever.
I've been running for 18 years and for 14 of those always wore Nike. Then i discovered on. No other shoe comes close to comfort, style, pain free running, stability and they are just the best running shoes ever in my mind.
I love the thought that goes into the design of these shoes, they're not cheap but Im presently on Cloudcruisers, Cloudsurfers, Cloudrunners and Cloudsters. All excellent shoes. No matter which pair I wear they've never let me down. I just wish I could run another marathon in these and see how they perform. Awesome running shoes and they look terrific too .
Exzellenter Laufschuh!
Dieser in seiner Konzeption einzigartige Laufschuh ermöglicht sowohl bei Tempoläufen als auch im Langstreckenbereich ungeahnte Leistungssteigerungen.Der Wadenmuskulatur sollte jedoch eine Eingewöhnungszeit von etwa 100 km gegönnt werden,in der lediglich Läufe im Wohlfühlbereich durchgeführt werden sollten.Nach diesen etwa 1-2 Wochen führt die kontinuierliche Erhöhung der Umfänge zu einer zunehmenden Kräftigung des Muskel/Sehnenkomlexes,sodass Strecken bis zur Marathondistanz gelaufen werden können und von mir als Hobbysportler auch schmerzfrei durchgeführt wurden.(durchschnittliche Laufgeschwindigkeit 4:50-5:30/km). Ich laufe um Spass zu haben und trainiere auch für Wettkämpfe.
Mit freundlichen Grüssen,Peter Hajos