Free delivery in 4-6 working days with free returns
Cloud
The world's lightest fully cushioned running shoe.
Free delivery in 4-6 working days with free returns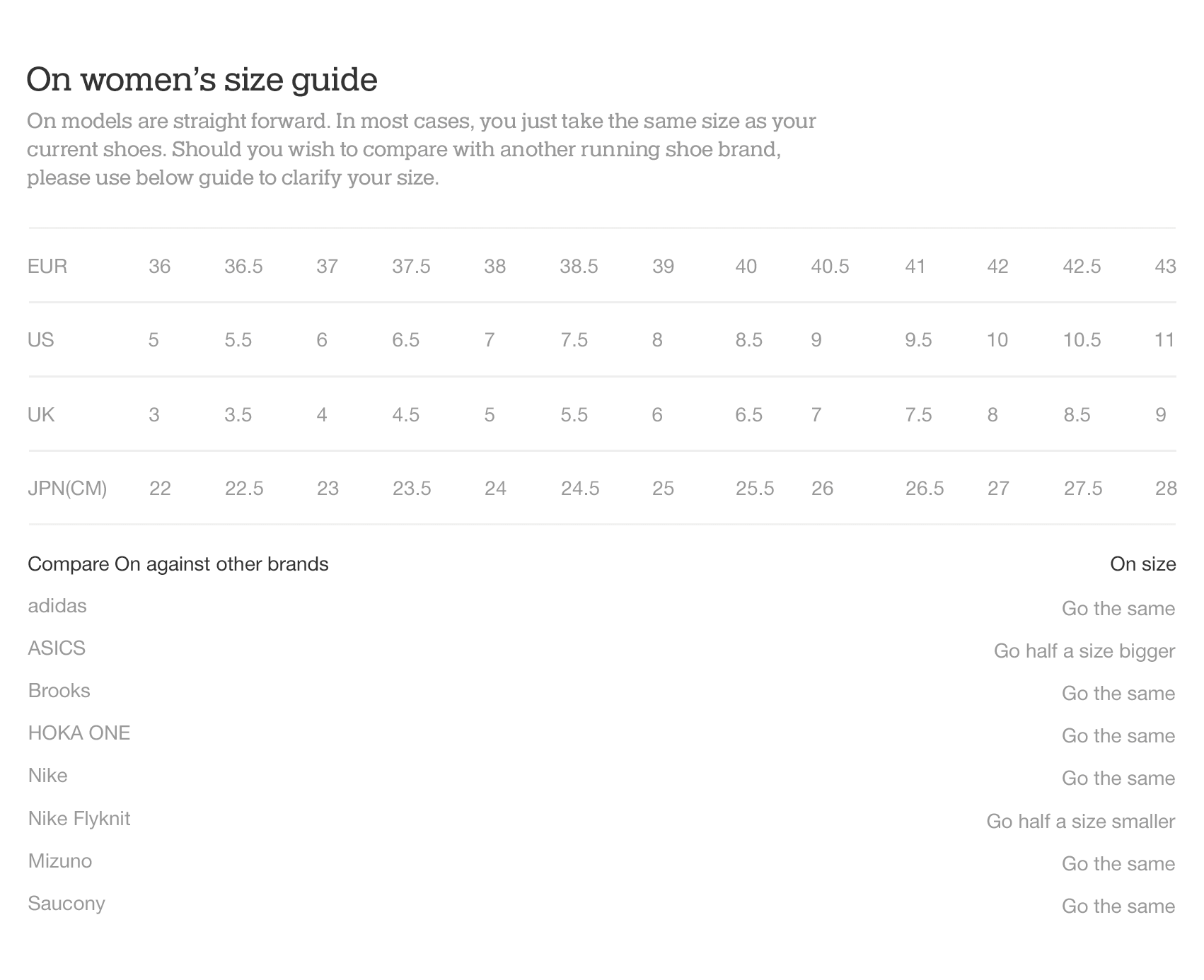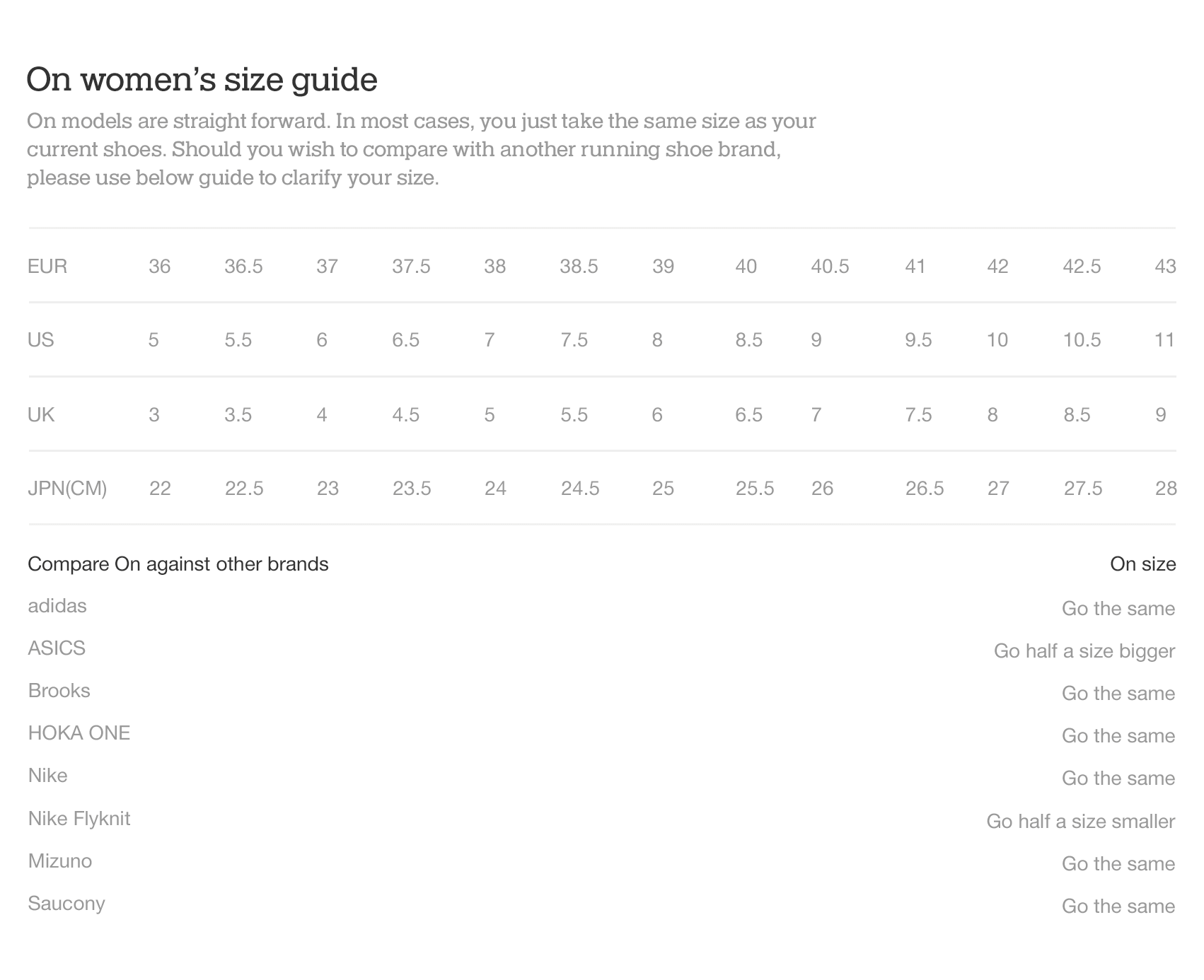 The making of a Swiss icon
Go behind the scenes with On and the creation of the Cloud All Black.
CloudTec® sole moves with you
Separated by a central channel, the CloudTec® sole responds to your individual gait. The Cloud elements are affixed directly to a semi-transparent Speedboard allowing each Cloud element to move individually.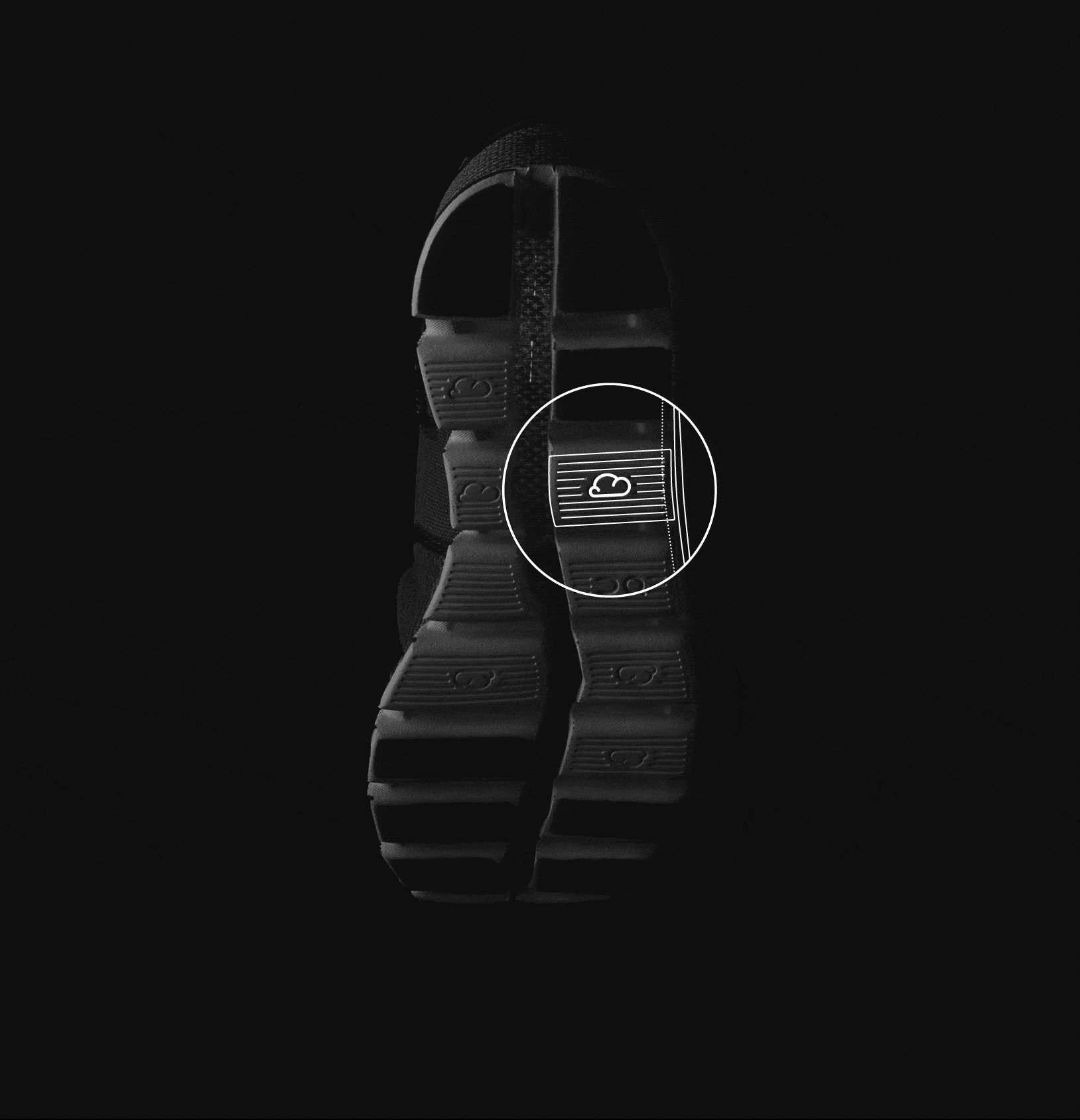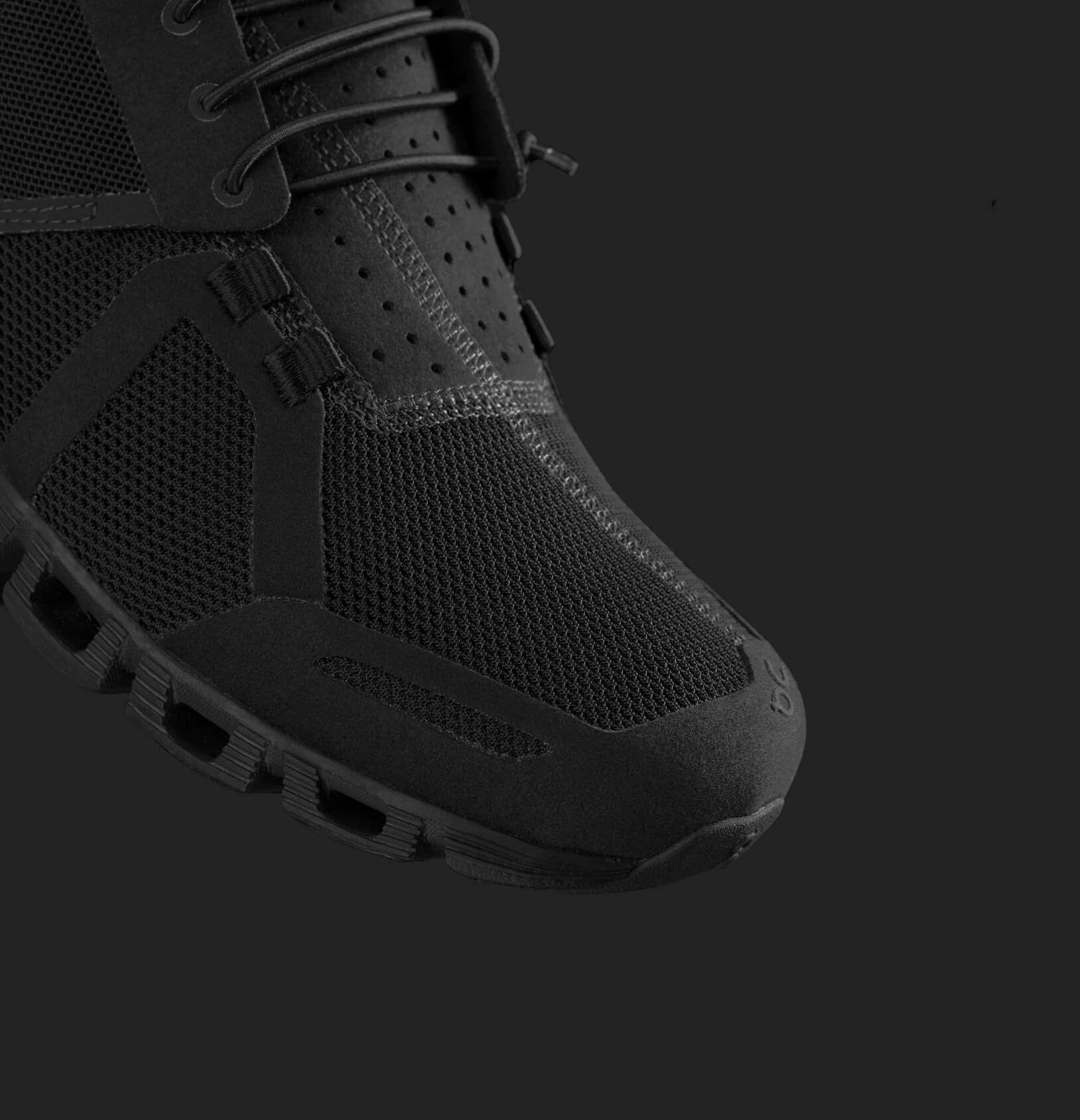 I introduce you to Zero-Gravity running
The Cloud is the lightest fully cushioned performance running shoe in the world. Designed for runners who want a minimal running shoe with maximum cushioning. Built from Zero-Gravity foam, the Cloud weighs less than 200 grams, making it a perfect lightweight performer.
Zero-Gravity foam
The CloudTec® sole is formed from a super-light, flexible and responsive Zero-Gravity EVA foam. Additionally, the deepflex grooves provide a natural range of motion and extreme flexibility.

Speed lacing
Forget about lacing up your running shoes: The On Cloud features an easy-entry lacing system that can be adapted to your foot. A conventional lace comes with every Cloud for tighter lacing.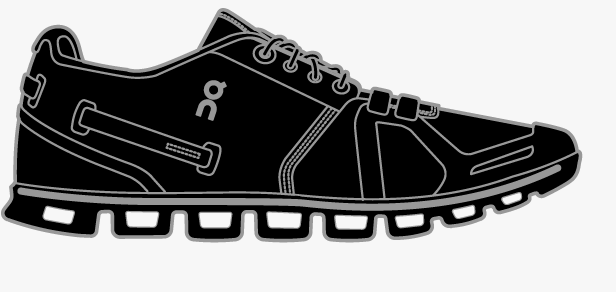 Runner profile
Runners who want a minimal running shoe with maximum cushioning
Goal
Made to run with ultimate lightness and comfort
Heel-toe offset
6 mm | 0.23 in
Weight
198 g | 7.0 oz (US M 8.5)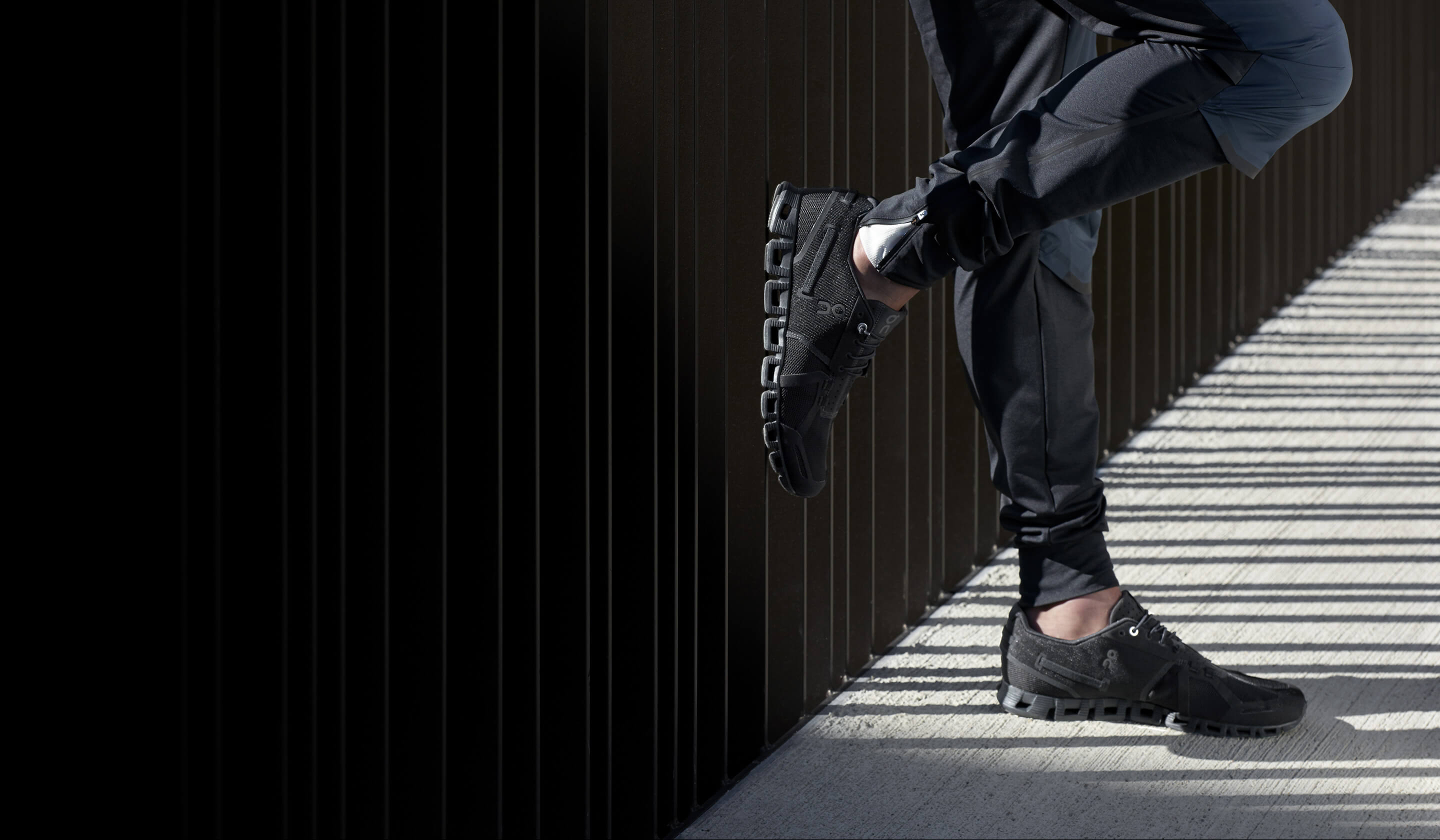 What runners say
Actually the best running shoe for me...ever
Usually skeptical about running shoe ads and what they claim to offer. heard good reviews about these shoes so went ahead and gave it a shot. To be honest, I have always hated my running shoes from the other big companies even though my gait was tested and matched to specific shoe types. Not only were other shoes brands uncomfortable, they were bulky. When I put these guys on, I felt comfortable in running shoes for the FIRST time. I'm a college student, soon to be a PhD student in ChemE, so I run and walk around cities a LOT. These shoes are perfect, comfortable and so stylish (I have the all-black model).
Overall: Invest and stop buying other shoes :)
Love this shoes - perfect for every step!
These shoes are perfect! I use them for runs, work and took them with me for longtherm travels! They are so comfy, like you have no shoes on - I'll buy one more pair. The material is breathable, so perfect to stay in for a few hours. Sometimes some little stones get stuck in the foot sole, but that's the only minus.
uphill hero
Cloud is the kind of running shoes with magic, light, soft, good support and makes extra bonce when they hit on the ground. Superb when run uphills, just don't feel tired at all when I wore them. And good for cross training, many girls said to me you have the best looking kickers in the world.