Free delivery in 3-5 working days with free returns
Cloudsurfer
Agile and responsive running shoe.
Free delivery in 3-5 working days with free returns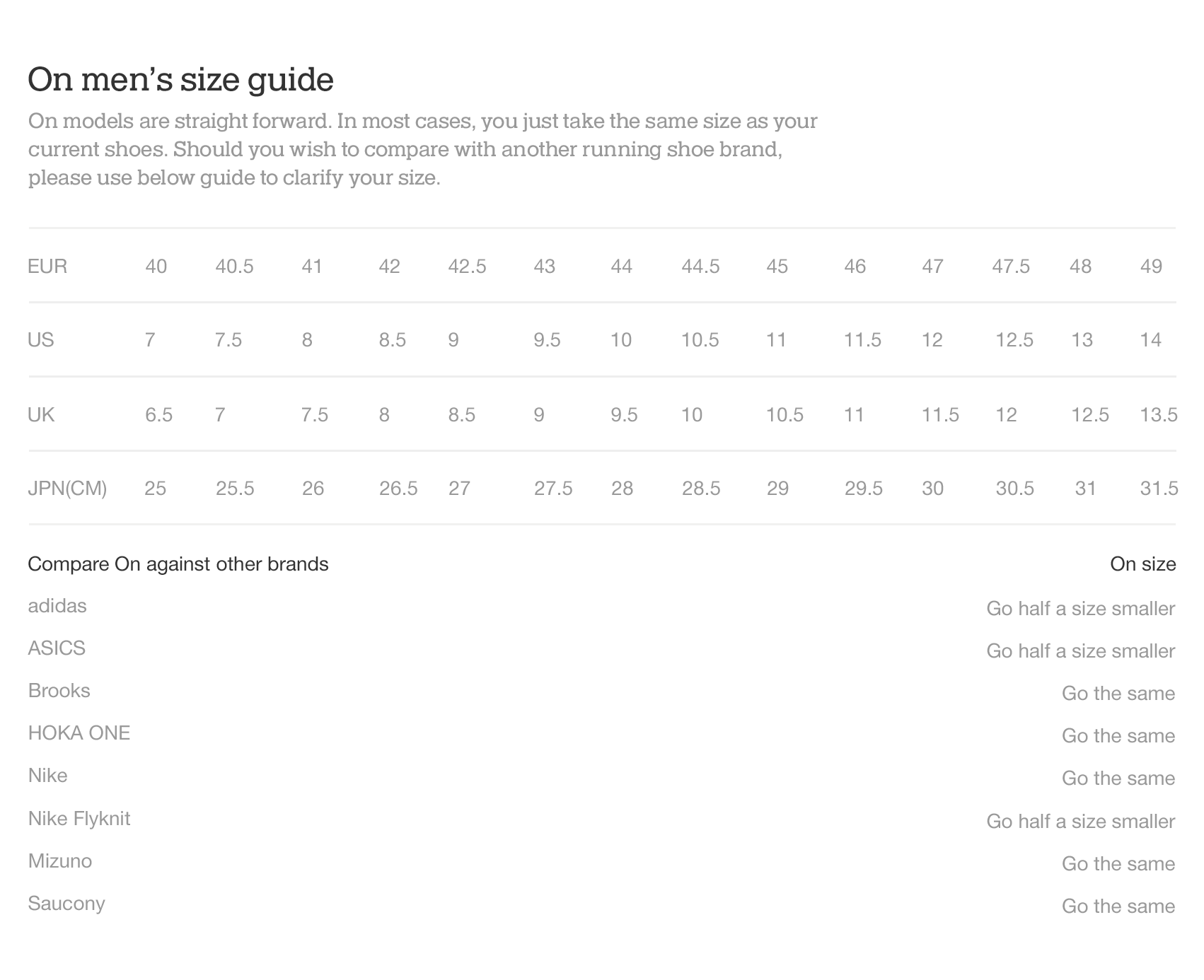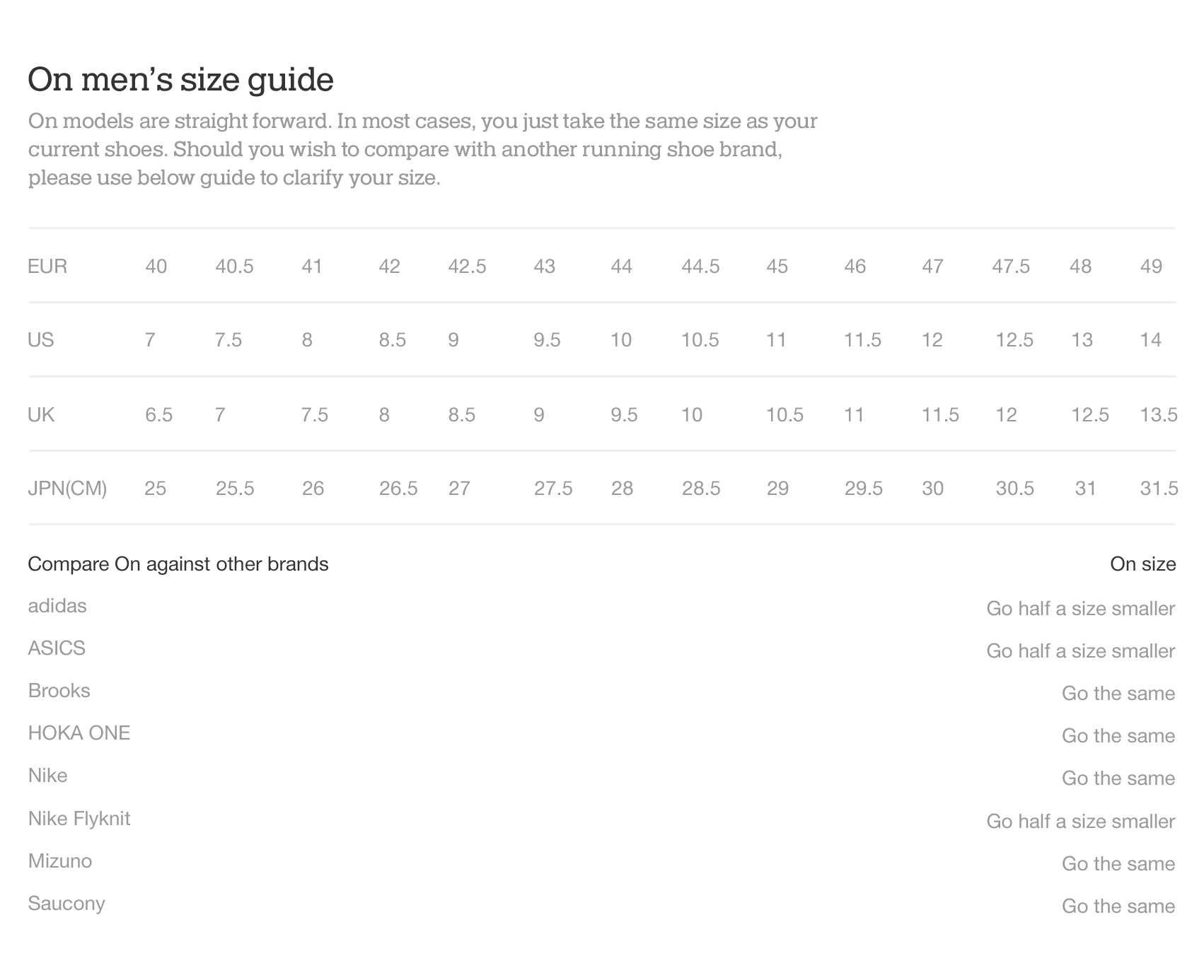 Live from the On Labs
The Cloudsurfer - shoes on, game on.
Breathable mesh
Uniquely engineered mesh places breathability and support exactly where they're needed on your foot. Knitted from one single layer to enhance the fit.
In-shoe comfort
Second-layer sock construction brings ultimate in-shoe comfort. It adapts to your foot for a unique fit.

Traction and lightness
Newly developed arrow pattern provides outstanding grip and traction. The open Cloud construction saves weight to make the Cloudsurfer lighter than ever.

Visibility and comfort
Reflective heel strap allows for improved nighttime visibility along with providing additional heel support.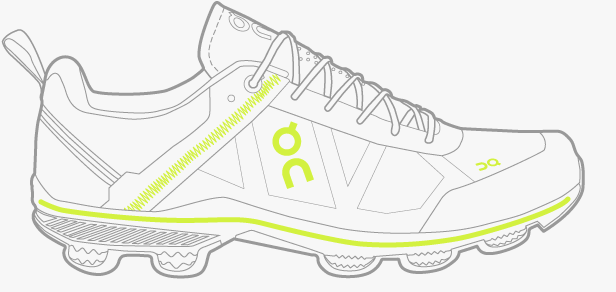 Runner profile
All types of runners looking for a cushioned yet highly responsive training and competition shoe
Goal
Increase performance, train and compete
Heel toe offset
7 mm | 0.28 in
Weight
275g|9.7oz (US M 8.5)
Spend more time in the air
Thanks to its patented CloudTec® system, the 13 "Clouds" close and lock for a natural transition for a faster take-off. It all adds up to you spending more time in the air. And even if you are not focused on speed, time will fly by faster with the Cloudsurfer at your feet.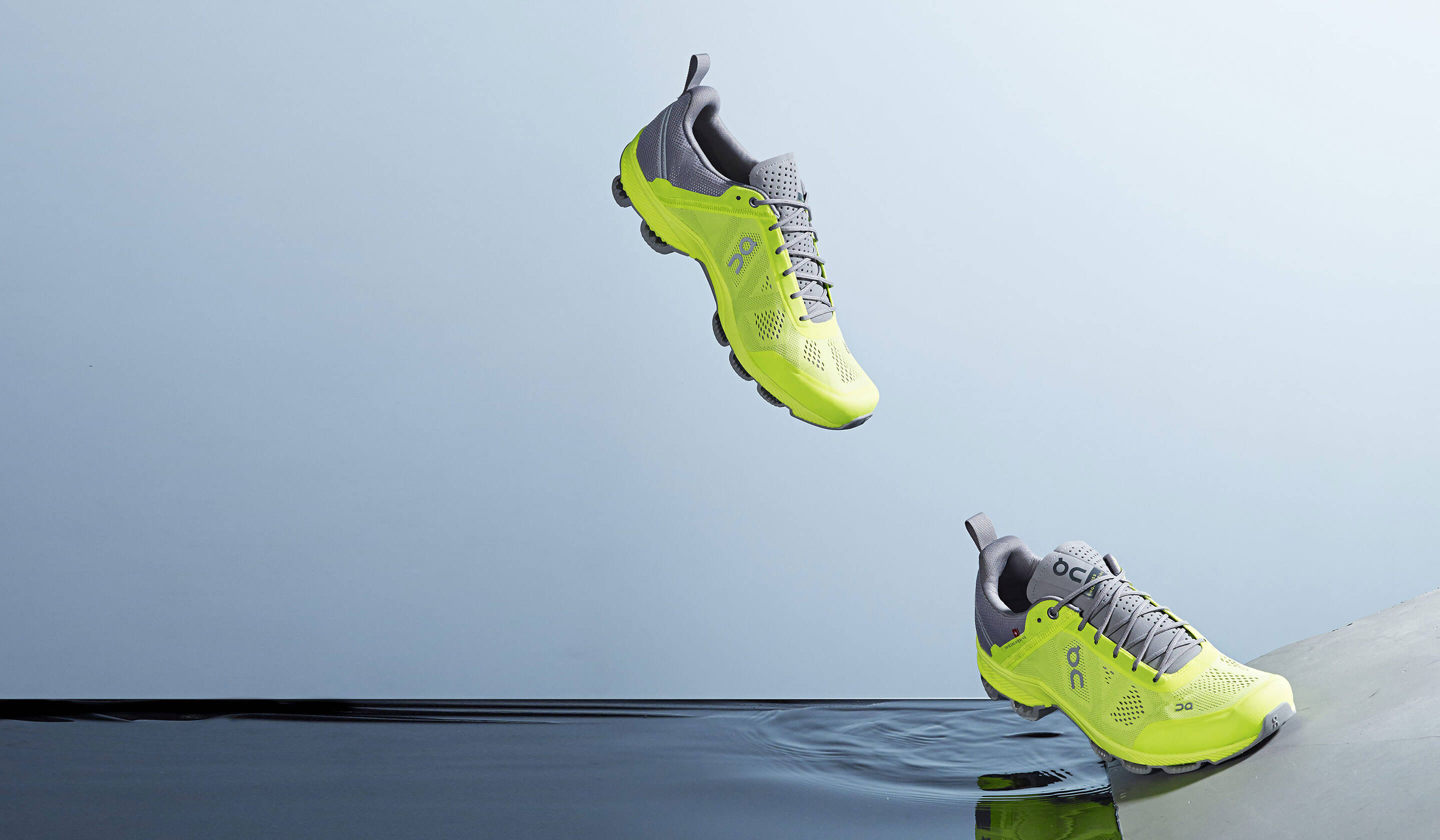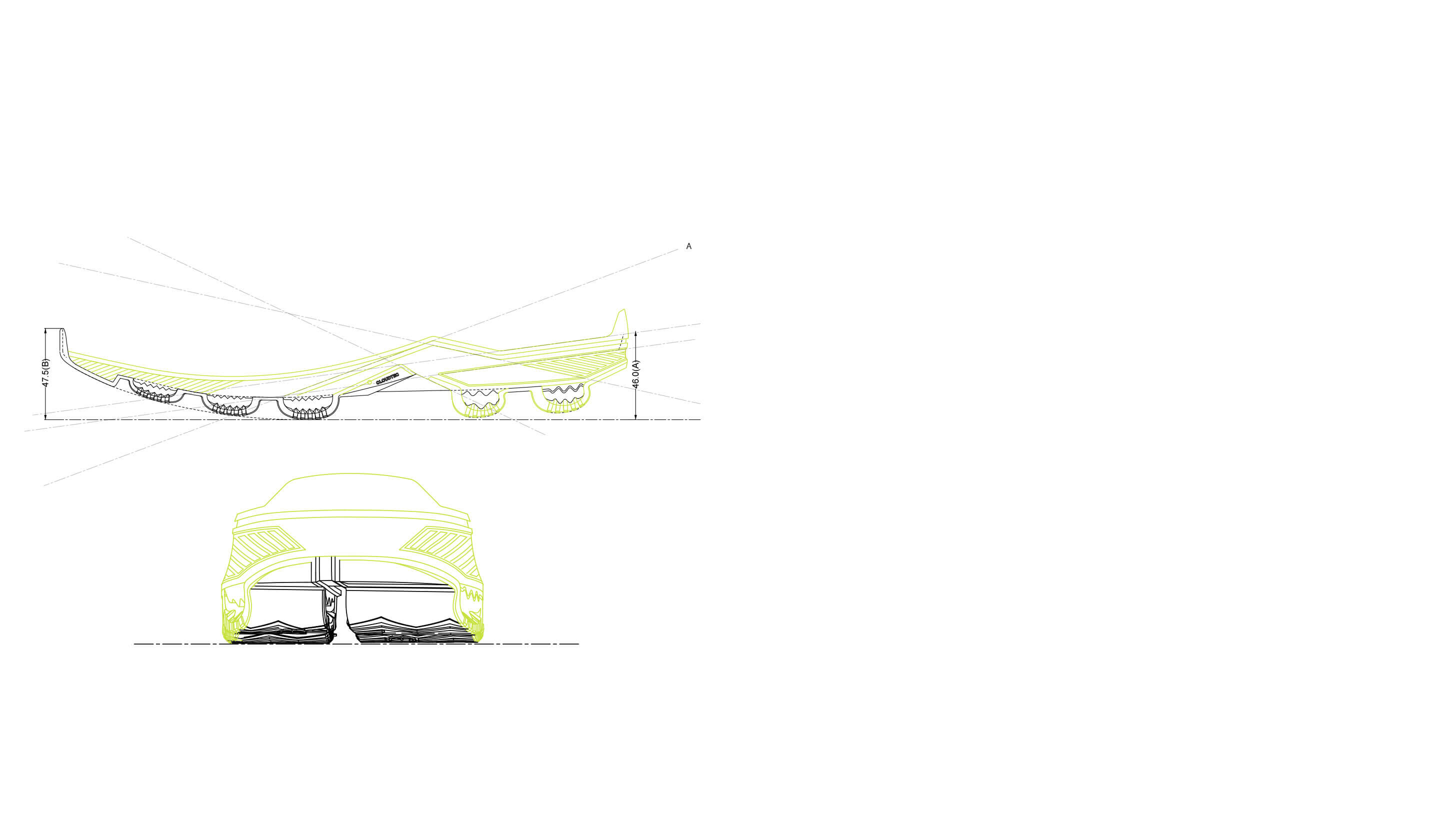 Engineered for training and racing
The Cloudsurfer brings together what normal running shoes don't: the soft landing of a training shoe with the dynamic kick of a rapid competitive shoe. Making the Cloudsurfer the ideal companion for traning and racing. "The adaptive sole balances every pace and truly trains the running muscles," explains Olivier Bernhard, the multiple Ironman champion and co-founder of On. "The Cloudsurfer really does encourage its wearer to adopt a more efficient running style and greater body stability."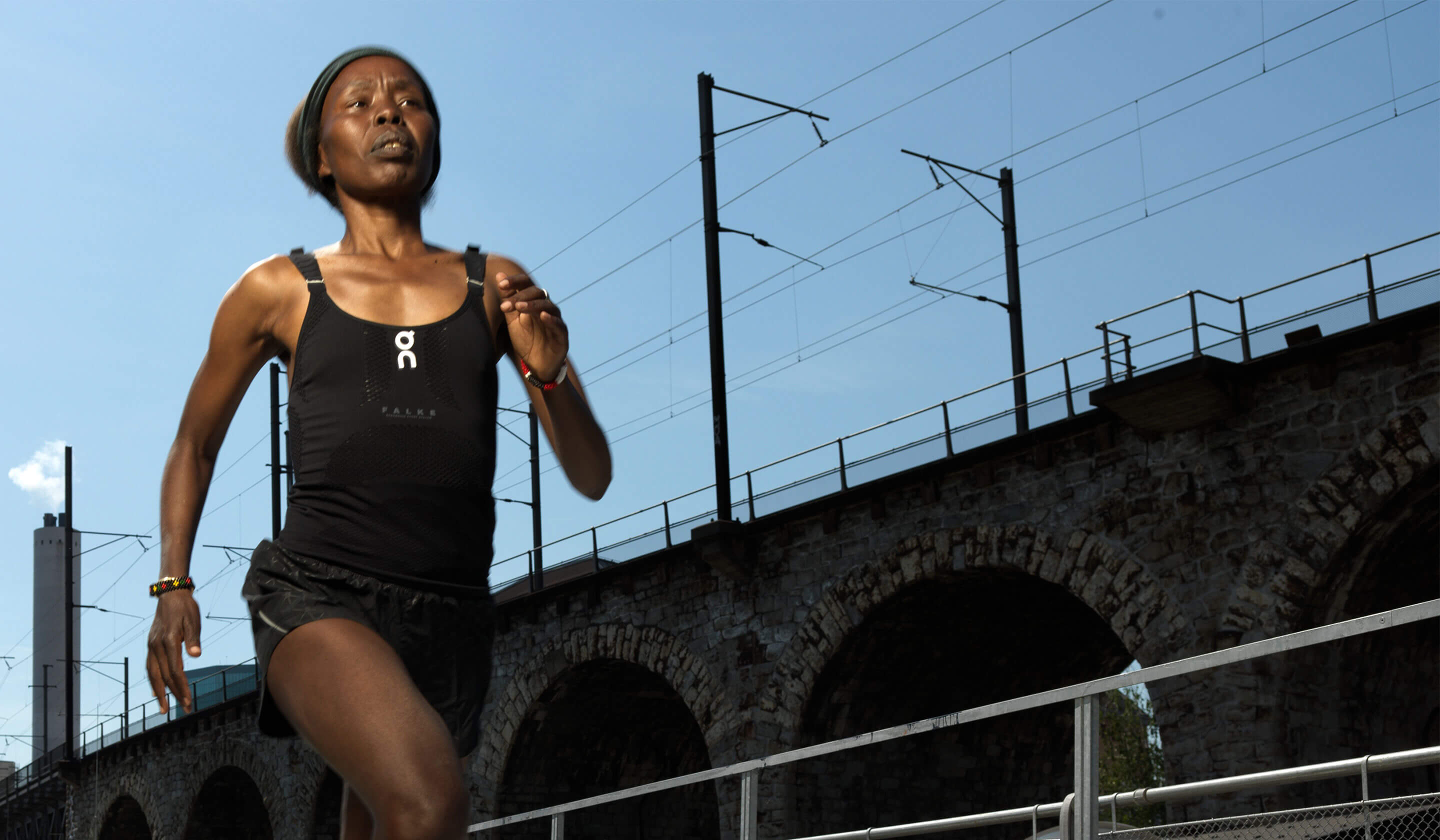 Marathon legend
"The On is the fastest running shoe I have ever tried. Its 3D cushioning turns long runs into short ones. It's light, comfortable and fast" says the marathon legend and UN ambassador for Sports and Peace, Tegla Loroupe. With world records in 20, 25 and 30 kilometres as well as winner of marathons such as New York, Berlin, Rotterdam and London, Tegla is one of the most inspiring persons in the world of running.
What runners say
Simply the best
3 years ago I decided to keep fit as I was looking a bit lumpy, living in the countryside and around fantastic scenery I thought running would be a great option. Wanting to look good and liking the ON running trainers I purchased a pair and haven't looked back ... they are fantastic.
I started off running just a mile but 3 years on I run 30 miles a week Sunday being my main run about 16 miles and can safely say they give support, work your calfs and take a lot of the pressure from your knees.
My On only last a year so I am currants on my third pair each year noticing the improvements being made, fantastic running trainers and look feel fantastic.
Great shoes
Just got my third pair, switched back to my previous shoes and would never go back again. Like running in socks but with loads of cushioning. Can't fault them
MY SECOND PAIR
I just purchased my second pair of On Shoes. I have a cloudsurfer and now purchased a cloud.
I use the cloudsurfer for longer runs- 5 Km and indoor treadmill work outs. It is an awesome shoe and i feel no pressure on my ankles and heels . I have increased my speed on the treadmill and have gone from 8 to 9.
The cloud is a light weight shoe which I use for walking,volleyball and short trips. The shoes are light and you land on your feet without dislodging your balance which is a great thing.
I would recommend these shoes to any one and would vouch for their performance compared to any other shoe in the market. I have used the older pair for over 2 years now and they are as good as new.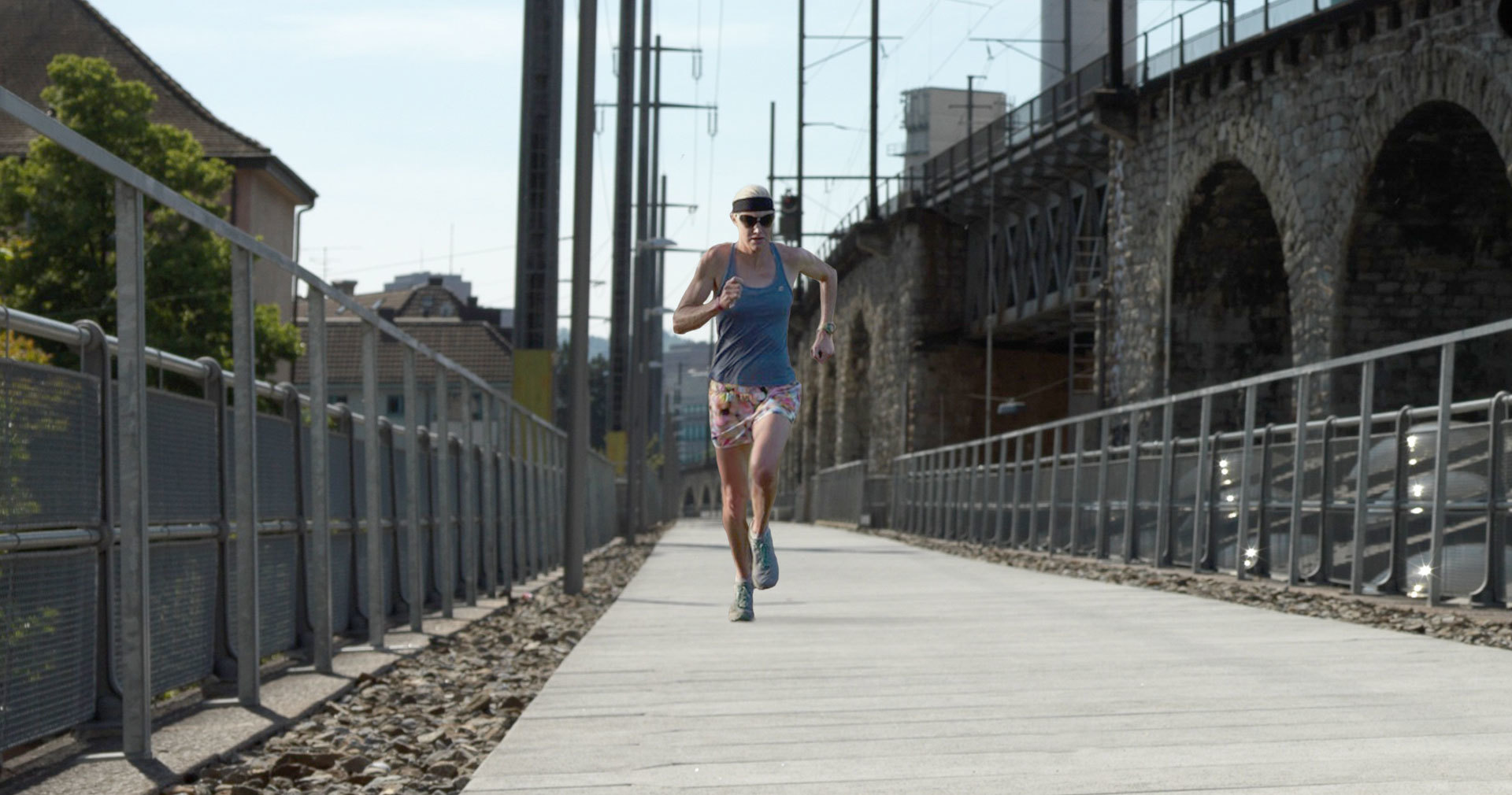 "I love the spring sensation you get from the Cloudsurfer. At the end of the race when my legs are tired they still help me to perform - and to recover faster afterwards."
Australian power lady and marathon runner
"Running shoes have changed a lot in recent years, but this is much different."