Free delivery in 3-4 working days with free returns
Cloud
The world's lightest fully cushioned running shoe.
Free delivery in 3-4 working days with free returns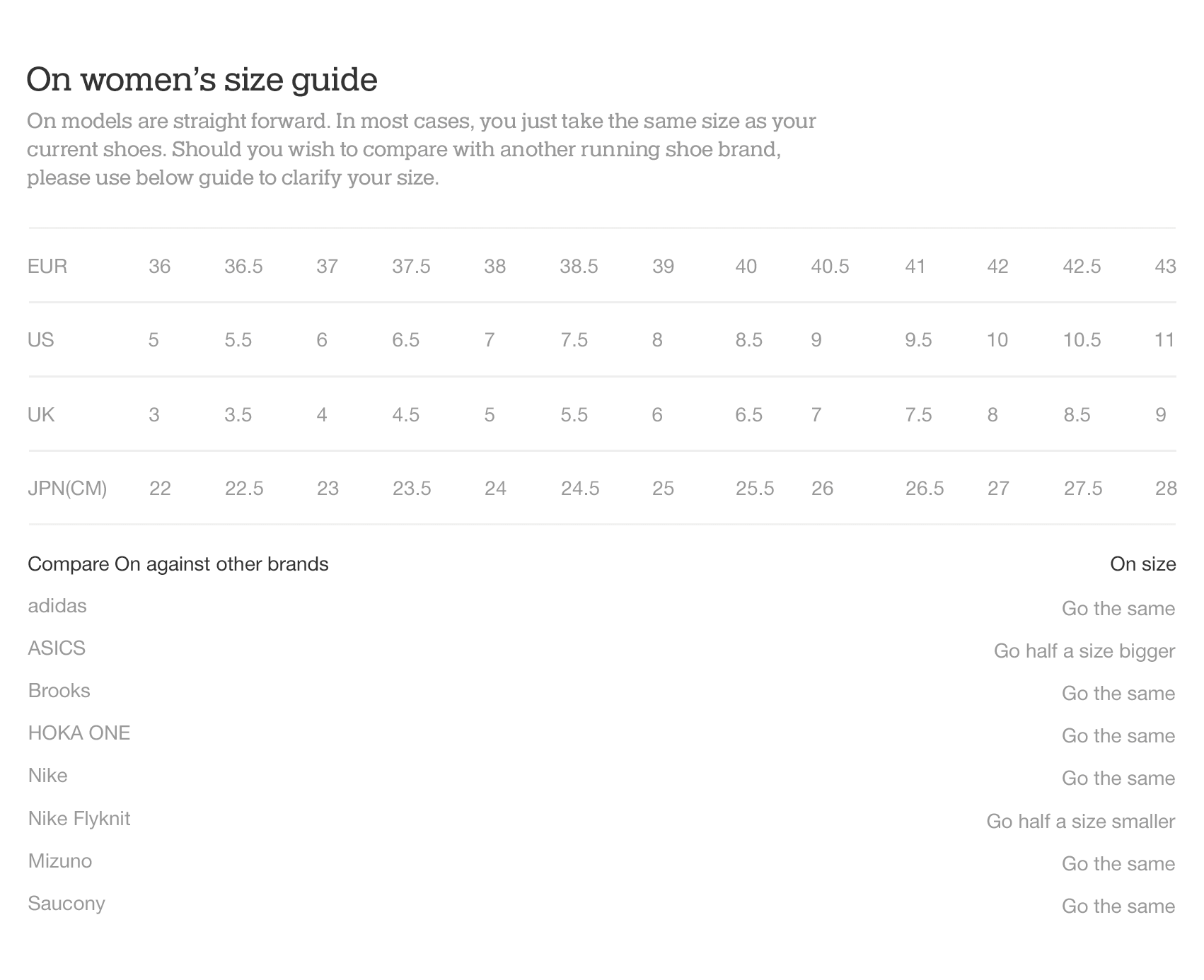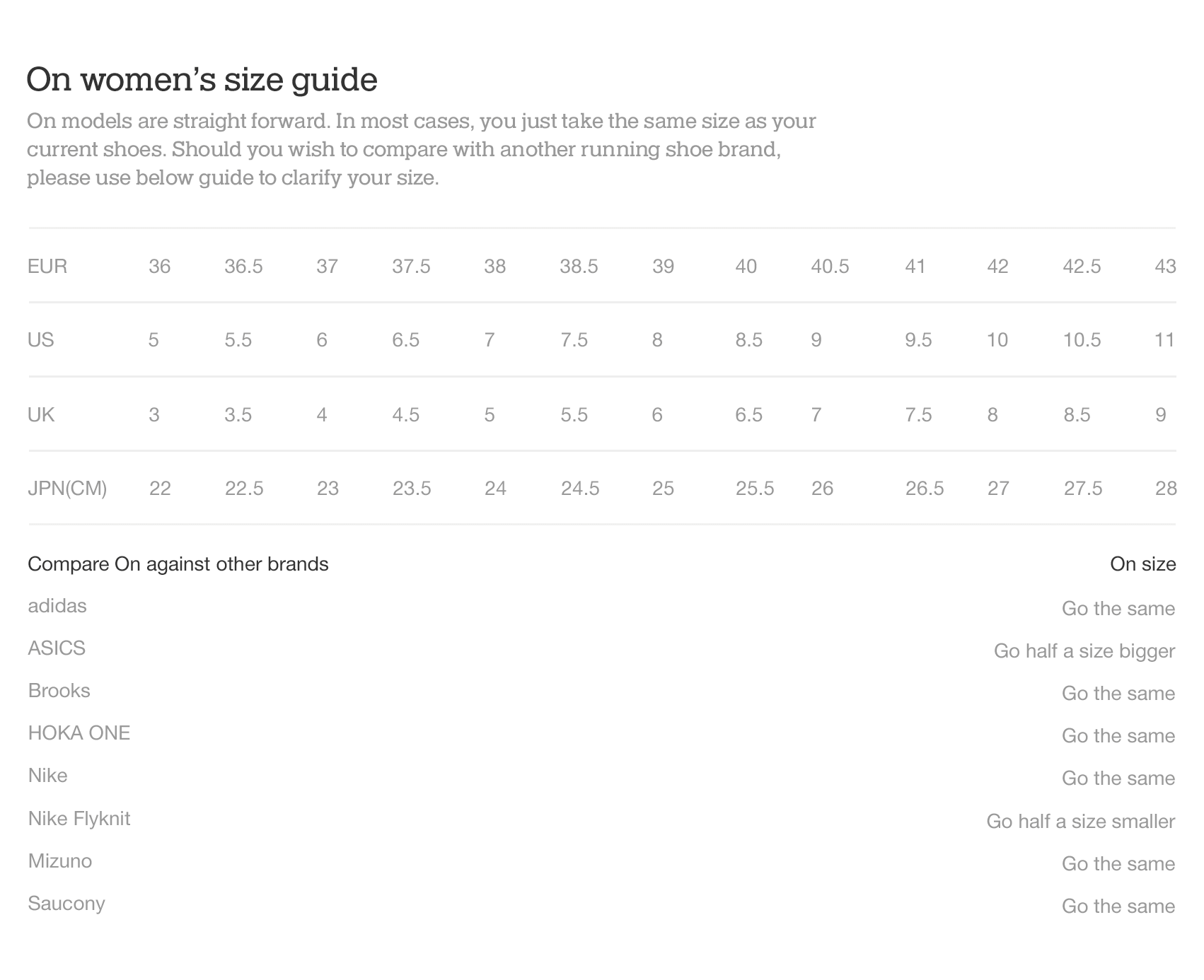 CloudTec® sole moves with you
Separated by a central channel, the CloudTec® sole responds to your individual gait. The Cloud elements are affixed directly to a semi-transparent Speedboard allowing each Cloud element to move individually.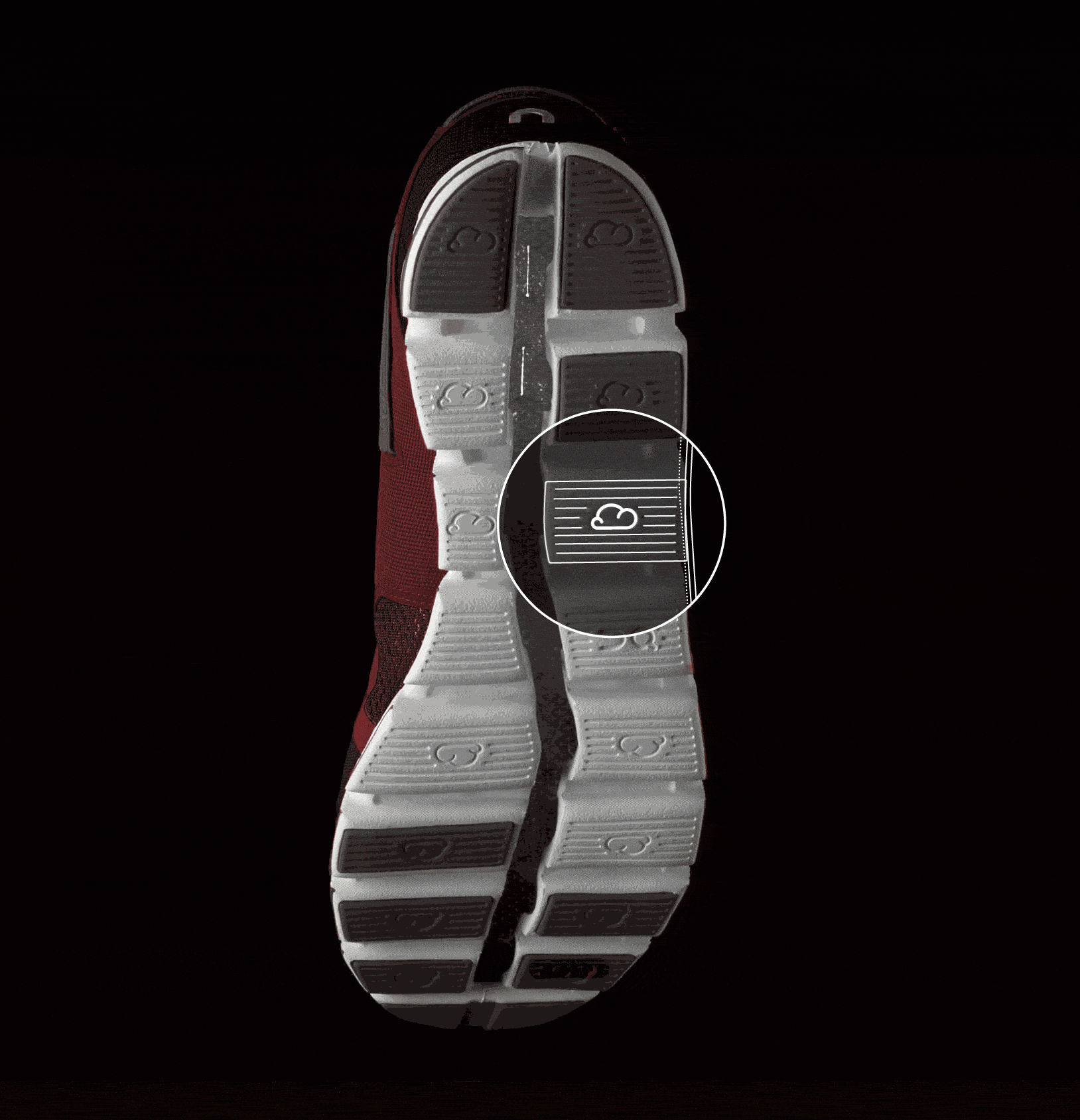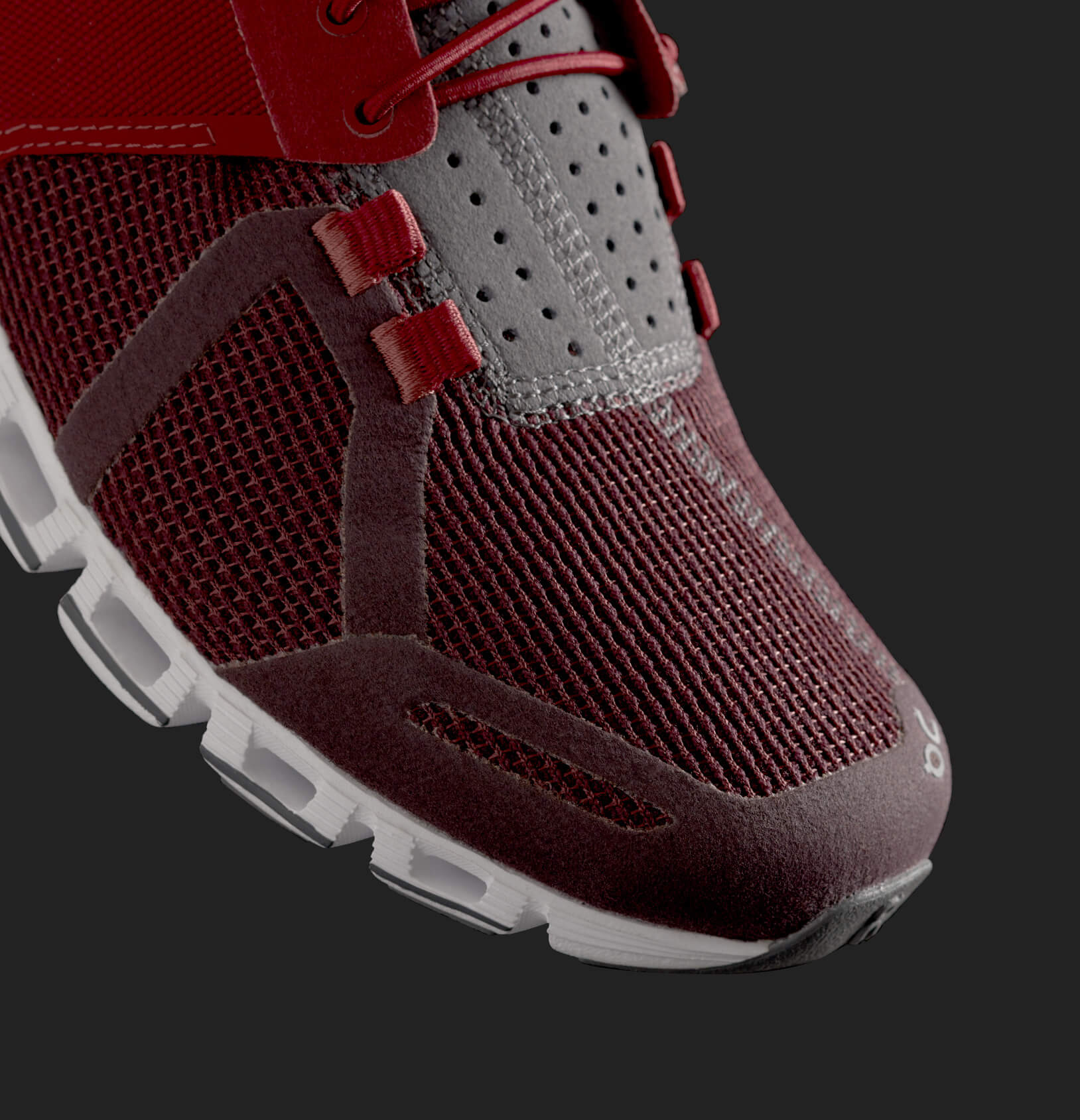 I introduce you to Zero-Gravity running
The Cloud is the lightest fully cushioned performance running shoe in the world. Designed for runners who want a minimal running shoe with maximum cushioning. Built from Zero-Gravity foam, the Cloud weighs less than 200 grams, making it a perfect lightweight performer.
Zero-Gravity foam
The CloudTec® sole is formed from a super-light, flexible and responsive Zero-Gravity EVA foam. Additionally, the deepflex grooves provide a natural range of motion and extreme flexibility.

Speed lacing
Forget about lacing up your running shoes: The On Cloud features an easy-entry lacing system that can be adapted to your foot. A conventional lace comes with every Cloud for tighter lacing.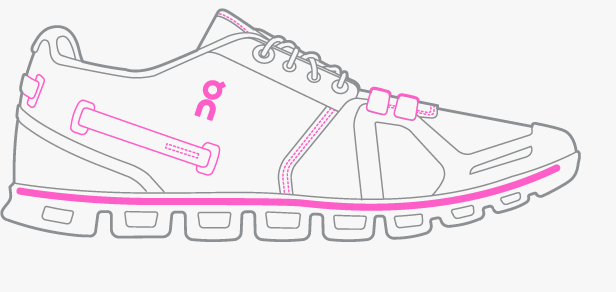 Runner profile
Runners who want a minimal running shoe with maximum cushioning
Goal
Made to run with ultimate lightness and comfort
6 mm | 0.23 in
168 g | 5.9 oz (US W 7)
Weight
168 g | 5.9 oz (US W 7)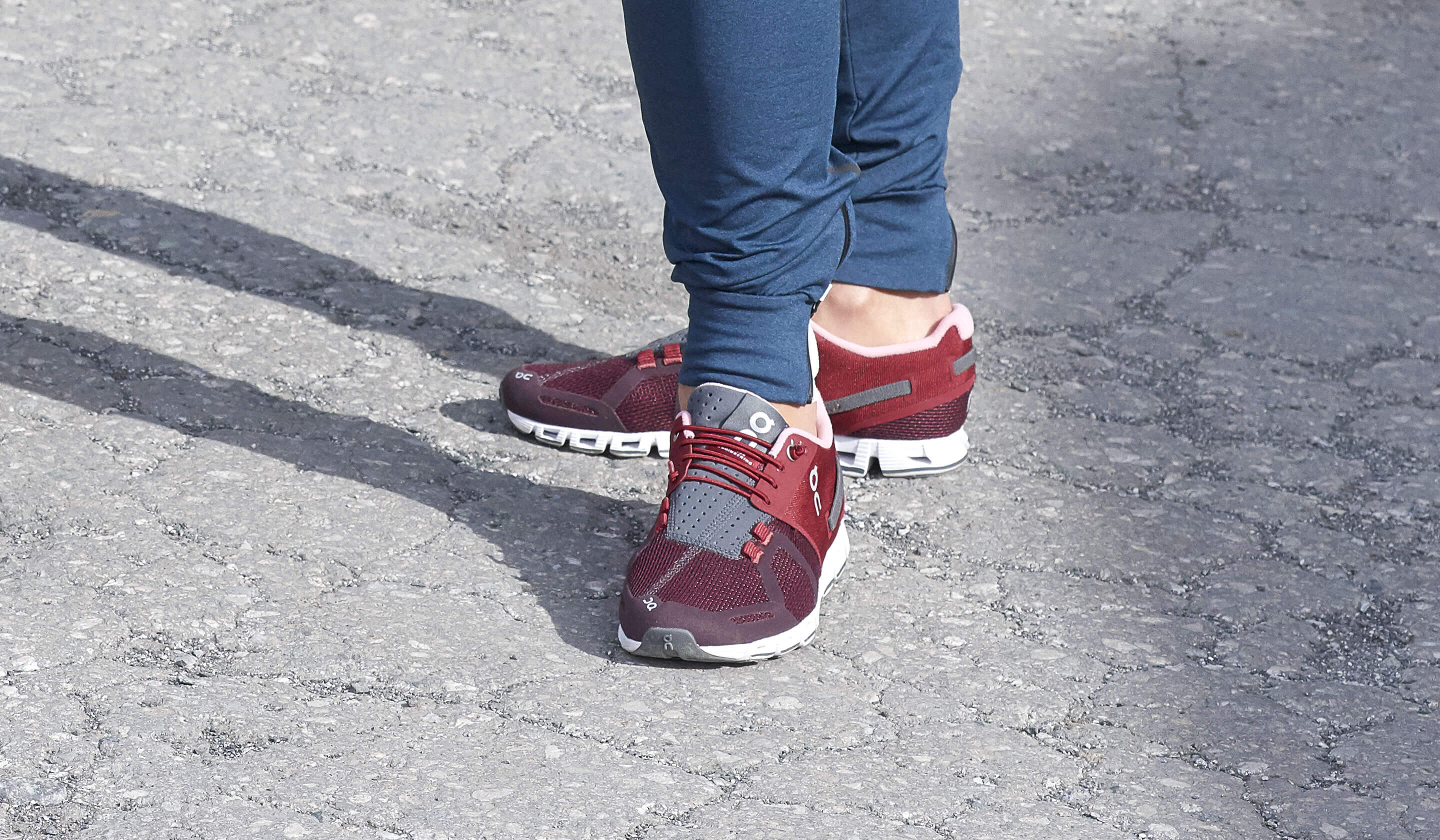 What runners say
I love it :)
Die besten Schuhe welche ich bis jetzt getragen habe. Die Schuhe sind den Arbeitsalltag und zum Joggen eifach super, so tun dir nach langem Stehen auf der Arbeit die Füsse nicht weh. Man kann Stundenlang mit den Schuhen laufen und jeder kennt es, nach langem tragen der Schuhe, dass die Füsse weh tun, mit diesen Schuhen ist das Geschichte. Man schwebt fast mit diesen Schuhen, da man nicht merkt, dass man sie überhaupt an hat. Bis jetzt schon 4 Paar in allen verschiedenen Farben zu Hause. Aus meinem Alltag nicht mehr wegzudenken. Ich empfehle diese Schuhe alle, welche bequeme Schuhe mögen.
Excellent
J'ai plusieurs paires de Cloud.. Que je n'utilise pas pour courir. Elles sont top pour leur côté dynamique et pour leur poids mais ça manque de confort pour ma foulée et le type de course que je pratique. En revanche, ce sont des chaussures parfaites avec une tenue plus "casual", je les porte quotidiennement à la ville et c'est vraiment un plaisir. Confort ultra, poids mini, style garanti :)
Smooooooth
I've been running just over a year. I used to have pain in my right knee while running (years of football) From day one of these shoes I've had not a single niggle in my knee. I've gone from an occasional jogger to someone who has run every day for the last 120 days... I ran a half marathon in these shoes the day after I bought them and didn't have a single red mark or any rubbing anywhere on my feet.
These are awesome shoes...I own two pairs and am just about to buy a third... Fantastic....couldn't rate them highly enough...