Free delivery in 3-4 working days with free returns
Cloud
The world's lightest fully cushioned running shoe.
Free delivery in 3-4 working days with free returns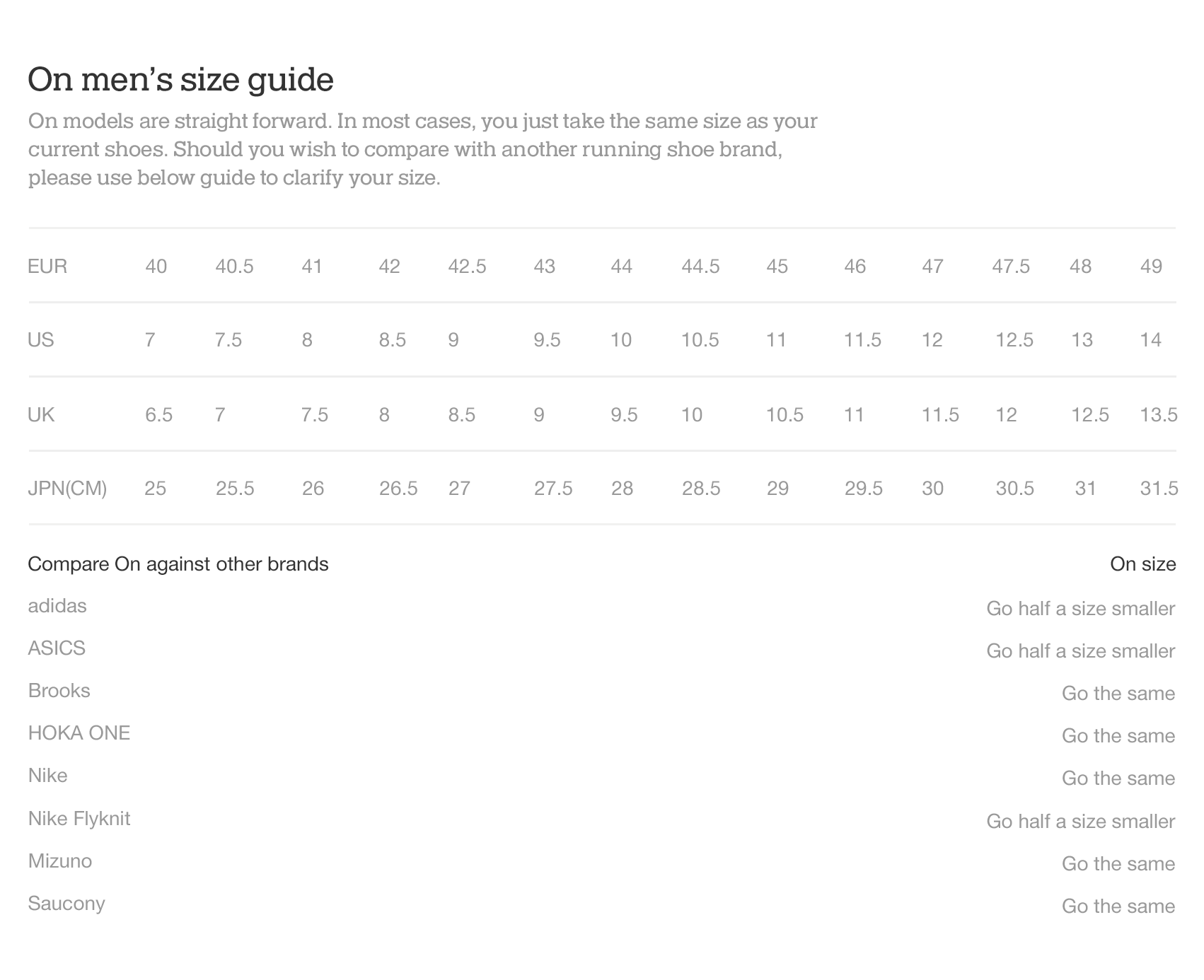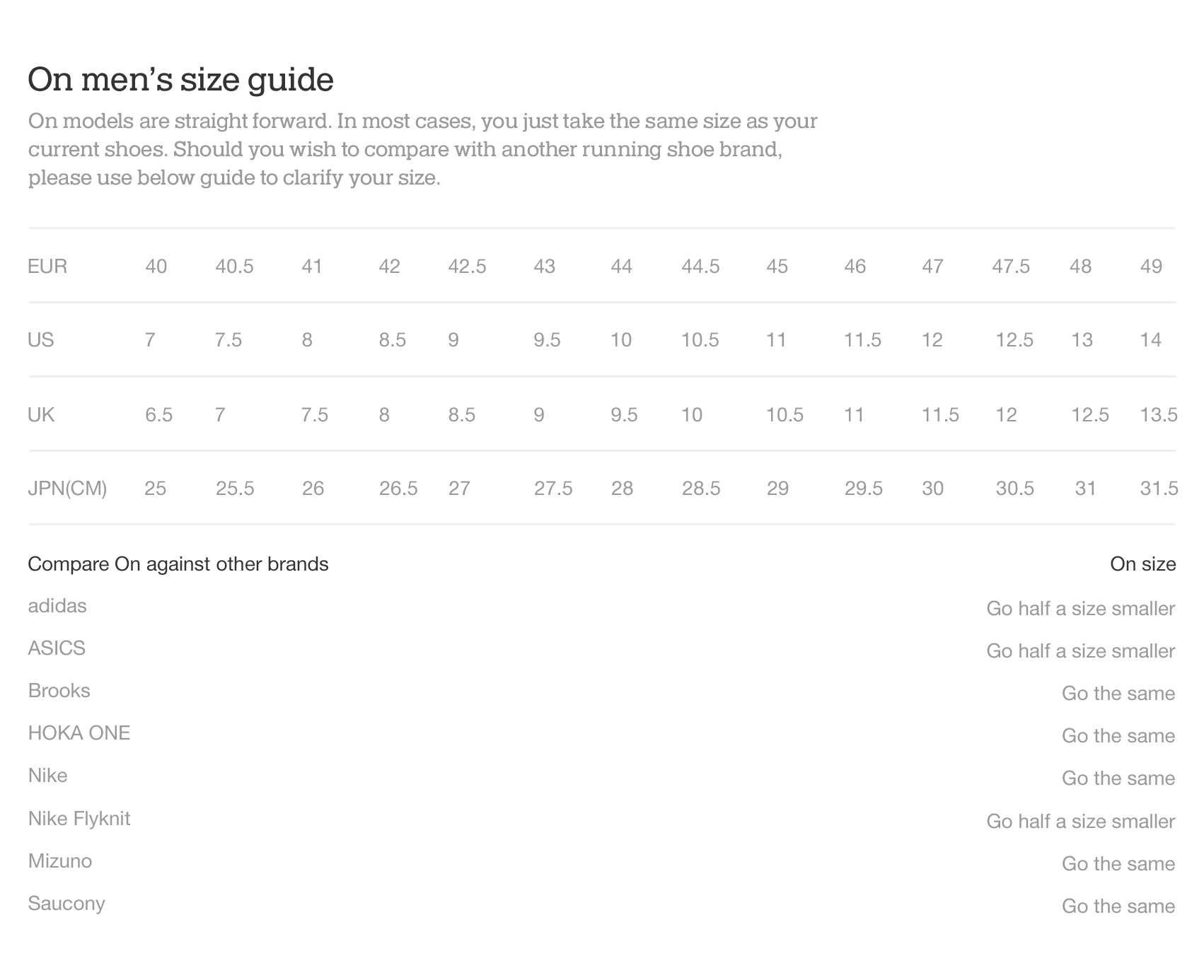 CloudTec® sole moves with you
Separated by a central channel, the CloudTec® sole responds to your individual gait. The Cloud elements are affixed directly to a semi-transparent Speedboard allowing each Cloud element to move individually.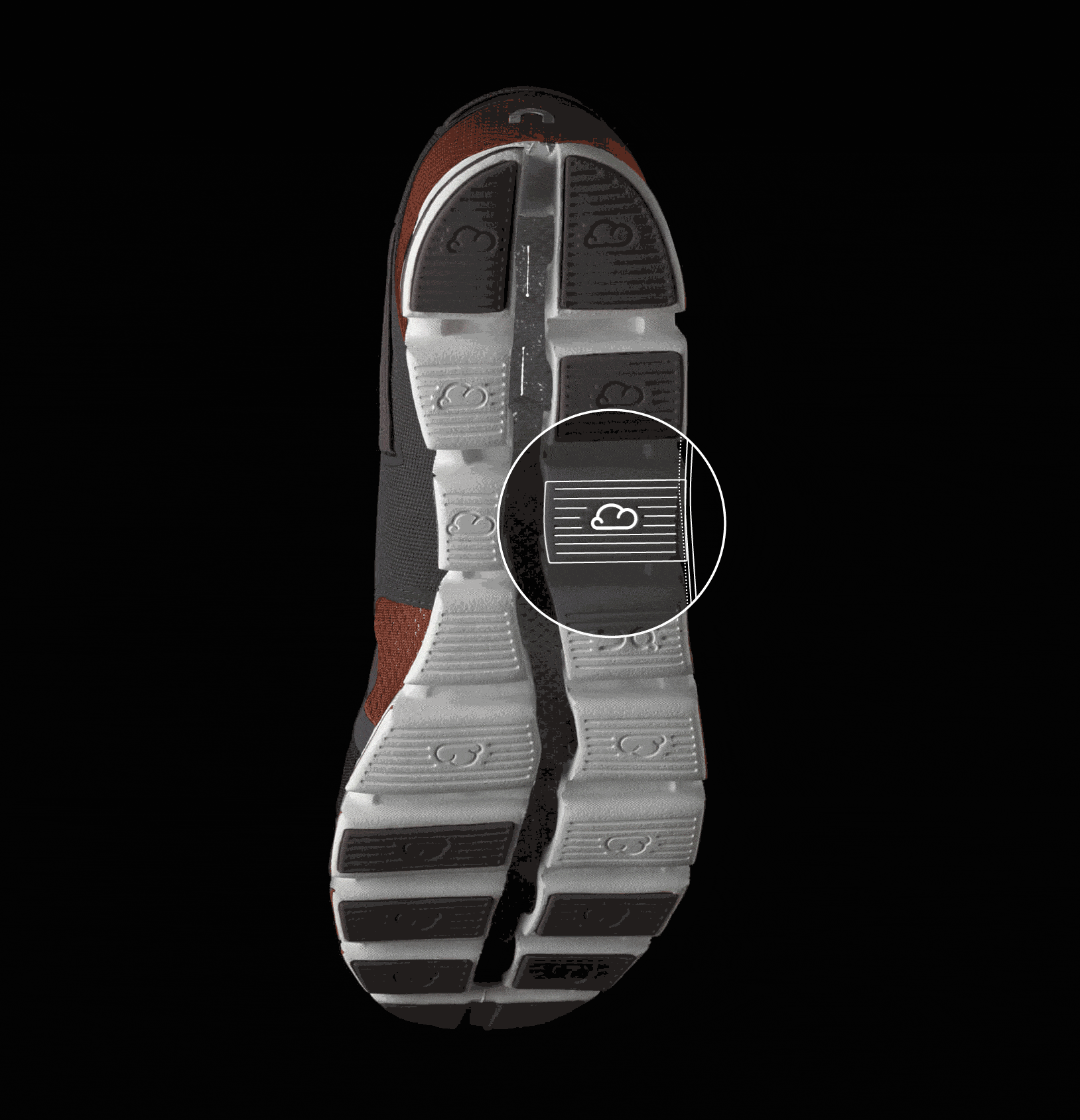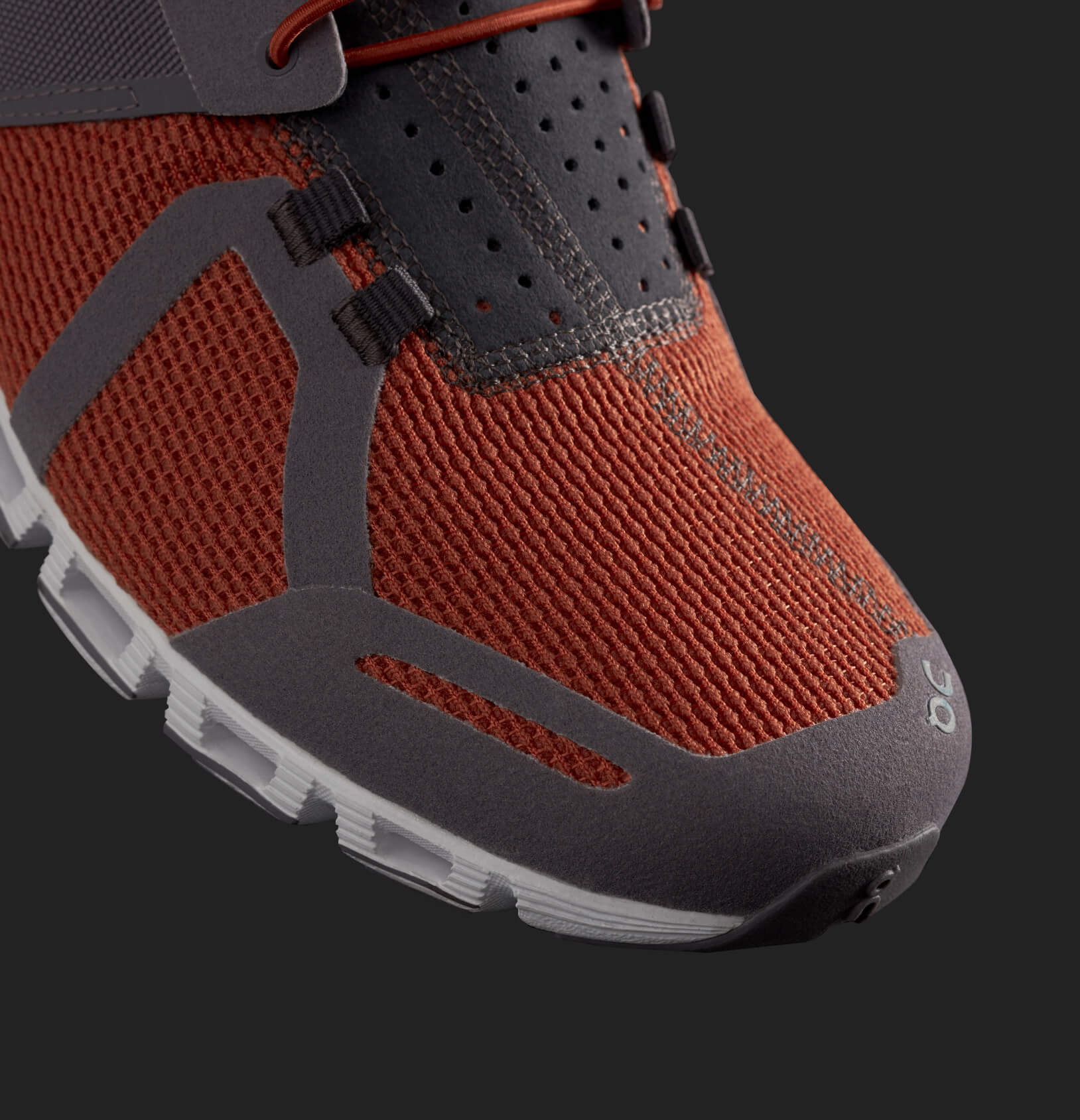 I introduce you to Zero-Gravity running
The Cloud is the lightest fully cushioned performance running shoe in the world. Designed for runners who want a minimal running shoe with maximum cushioning. Built from Zero-Gravity foam, the Cloud weights less than 200 grams, making it a perfect lightweight performer.
Zero-Gravity foam
The CloudTec® sole is formed from a super-light, flexible and responsive Zero-Gravity EVA foam. Additionally, the deepflex grooves provide a natural range of motion and extreme flexibility.

Speed lacing
Forget about lacing up your running shoes: The On Cloud features an easy-entry lacing system that can be adapted to your foot. A conventional lace comes with every Cloud for tighter lacing.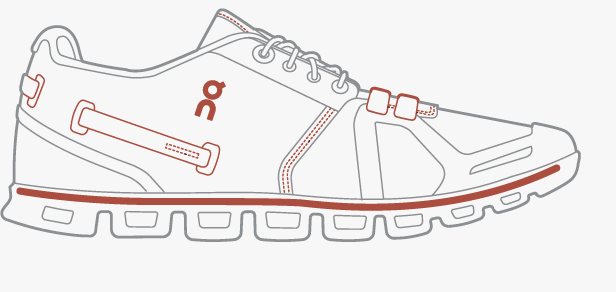 Runner profile
Runners who want a minimal running shoe with maximum cushioning
Goal
Made to run with ultimate lightness and comfort
Heel-toe offset
6 mm | 0.23 in
Weight
198 g | 7.0 oz (US M 8.5)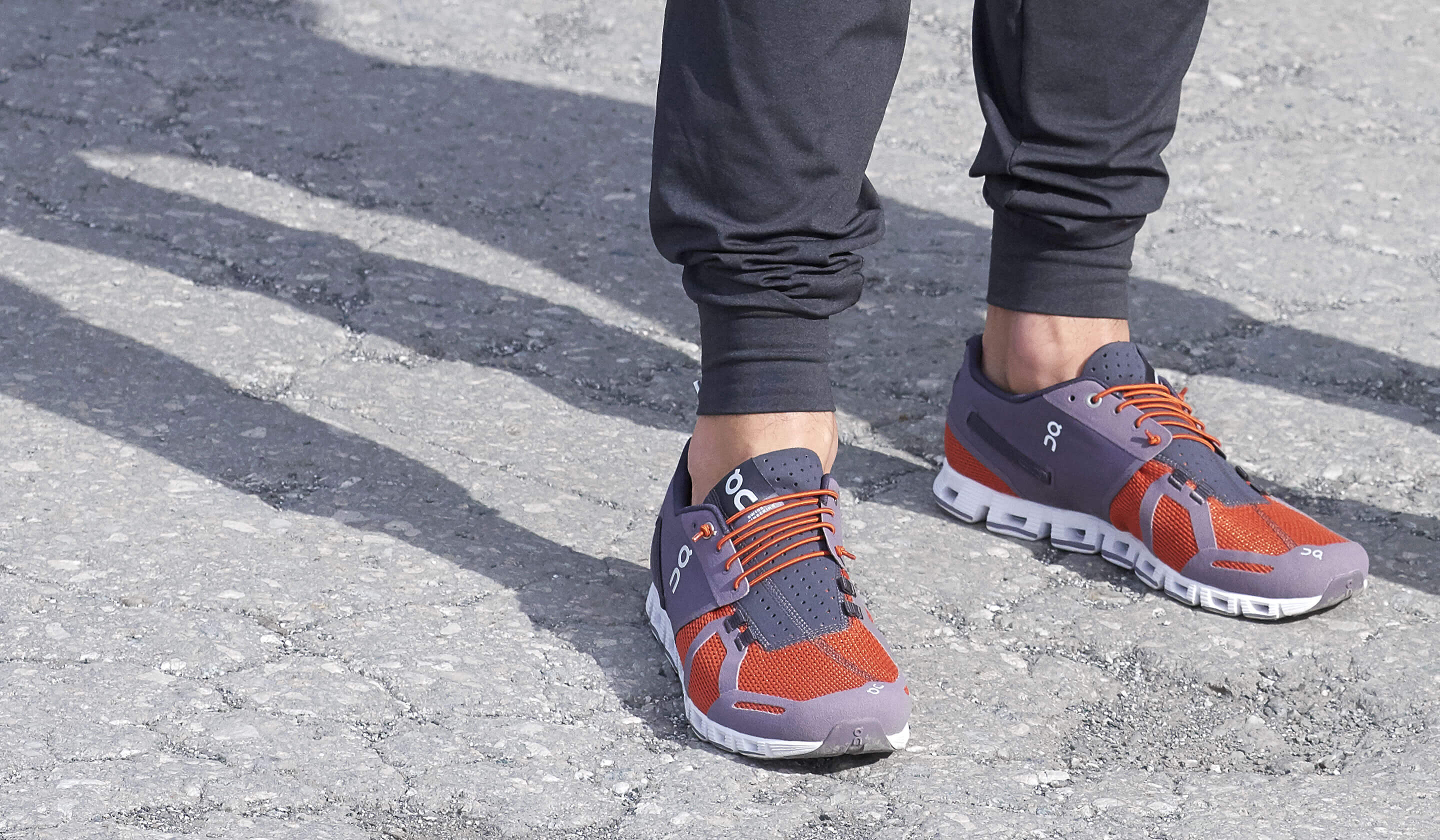 What runners say
Happy Runner!
I saw these at the Chicago Marathon expo in Oct 2016, thought they looked interesting, but was happy with the brand of shoes I was running in. I saw them again at a Rock 'n Roll Marathon Series expo and tried a pair on. I remain intrigued but stuck with what I had. That was until I saw someone in a corral at a race wearing the Cloud and I asked their option (they were very happy).
I recently bought the Cloud women's shoe (size 8, US) and wore to the gym (treadmill) and was pleased. I was hesitant to wear a new pair of shoes to a race but in reading people's reviews, I threw caution to the wind. Day 2 of owning my Clouds (wearing only once before) I wore them for an 8K through the streets of Chicago. I am sold! The shoes are comfortable and very lightweight. My legs and feet felt great following the race as well as the day after the race. I wore them yesterday and again today (days 3 and 4) for 4+ miles runs (one day on a treadmill, one day on city sidewalks) and I remain happy.
I see some people prefer "old fashioned laces". I adjusted the knot in the new style laces; made the "z" lacing tighter, moved the knot to keep laces in place and weaved the extra lace under the "z" formation of the laces so it wasn't sticking out. Honestly, I am a fan of this option.
I like the color options and found the shoes I bought matched the color represented online. I will definitely purchase more ON running shoes.
Most comfortable shoes ever!
I have been running since 2003 and have raced over 100 races including 13 straight Boston Marathons (2:59pb) and several World Championship triathlons. I have tried every brand of shoe and had heard of On, so when I saw them at the Boston Marathon expo, I gave them a try buying 2 pairs.
WOW! Most comfortable fit, especially with the elastic laces which rock for triathlons.
The cushioning is incredible and my legs feel light and I have a spring in my step whenever I run. Definitely the most comfortable minimilist shoe I have worn.
Only recommendation would be to somehow fix the channel space on the sole of the shoe, as rocks/stones easily get stuck in there, especially in off road triathlons.
Highly recommend this shoe!
Good Investment
I loved these shoes. Normally I get shin splints and blisters with any new shoes on my first run. I went on my first run with them today (5 miles), no shin splints or blisters. The shoes are also extremely airy, I get good circulation through my feet, which I enjoy. I do have narrow feet, so the toe area is a bit loose, but nothing too impeding, I'm sure I'll get use to it with time!