Free delivery in 3-4 working days with free returns
Cloudrush
Crush rivals in complete comfort.
Free delivery in 3-4 working days with free returns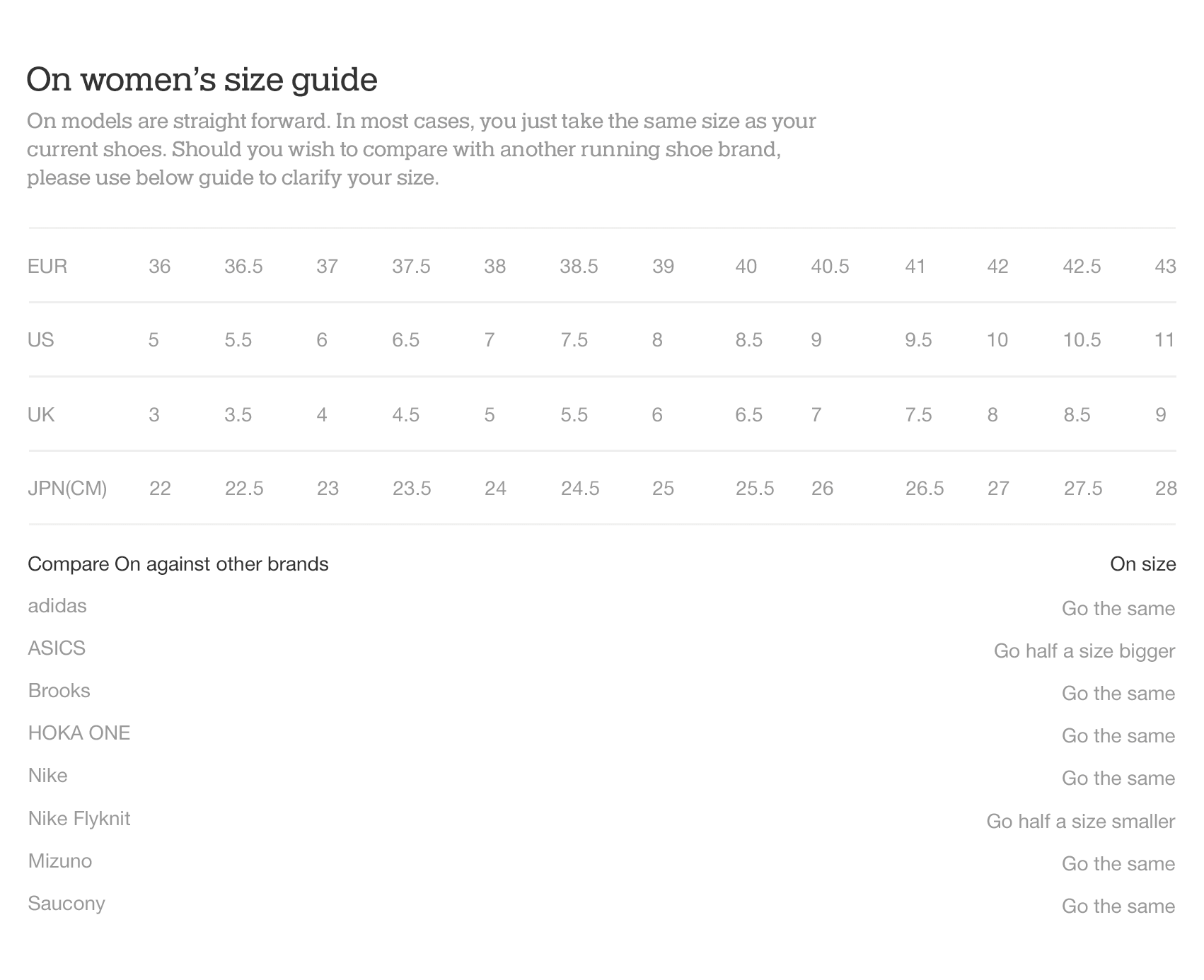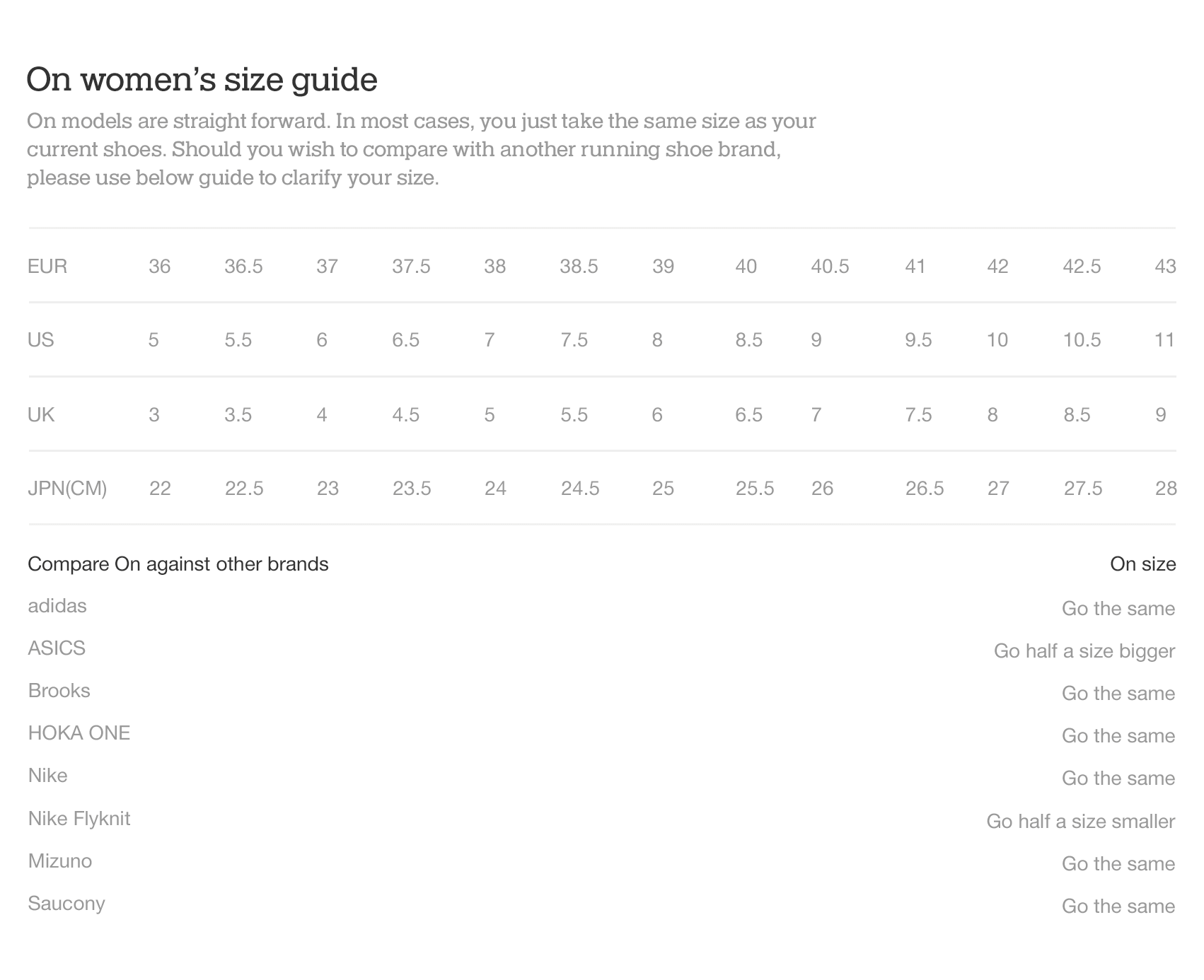 Live from the On Labs
the Cloudrush - crush rivals in complete comfort.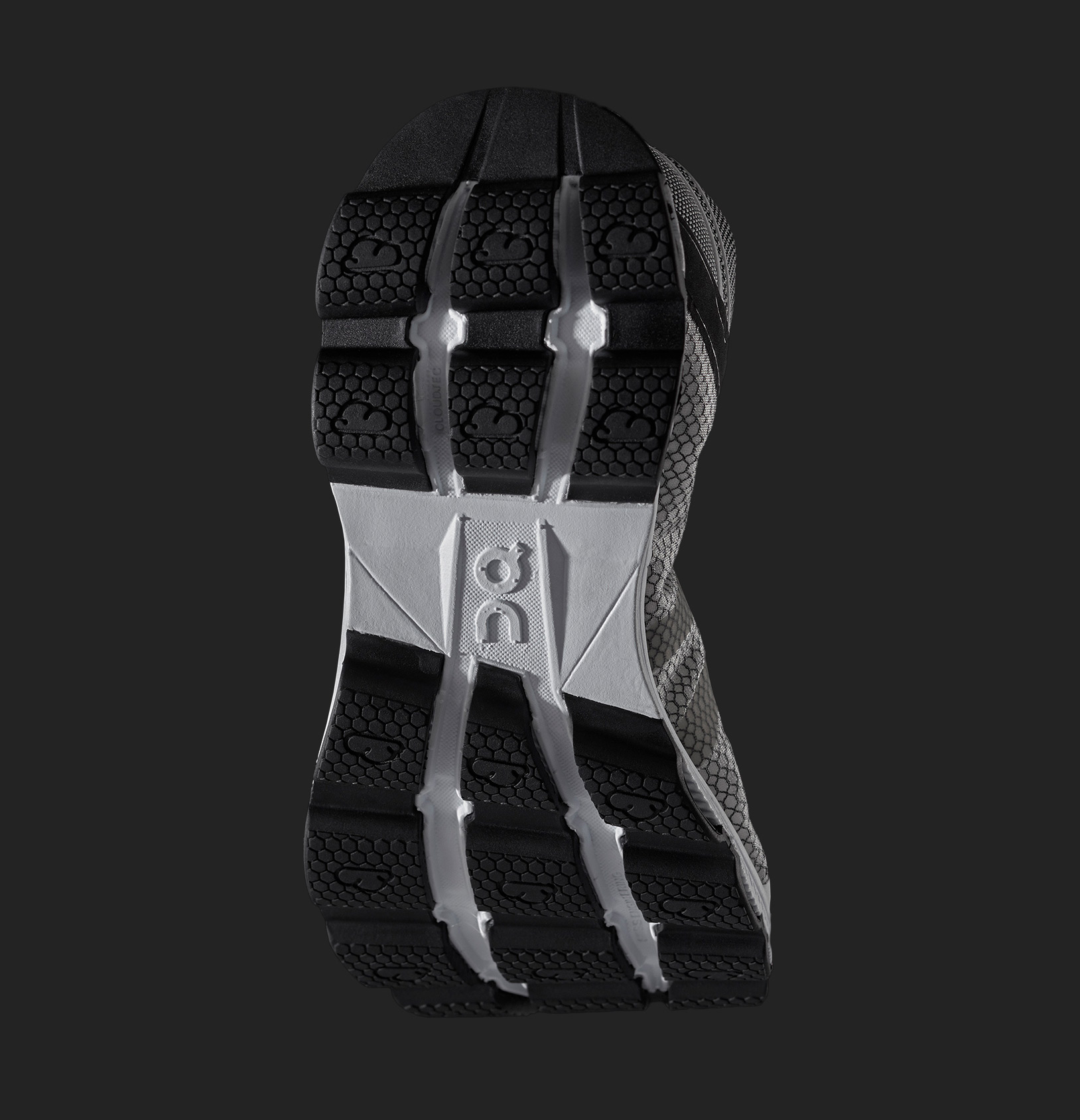 A sole made for podiums
With 18 responsive, low-abrasion rubber elements, the patented CloudTec® sole of the Cloudrush is streamlined for winning. What would you expect from the soul of the On that has topped more podiums than any other.
Changes with your run
The extremely slim midsole of the Cloudrush is comprised of high-grade EVA, and features a flexible Speedboard that rolls with you. Combined with an innovative heel structure, the Cloudrush supports a dynamic stride, meaning as your run changes, so too does the shoe.

Day and night and always on
Whether competing during the day or training through the night – be seen with the Cloudrush. White and black and silver elements let the Cloudrush stand out on the street, while reflective details keep runners seen in low-light.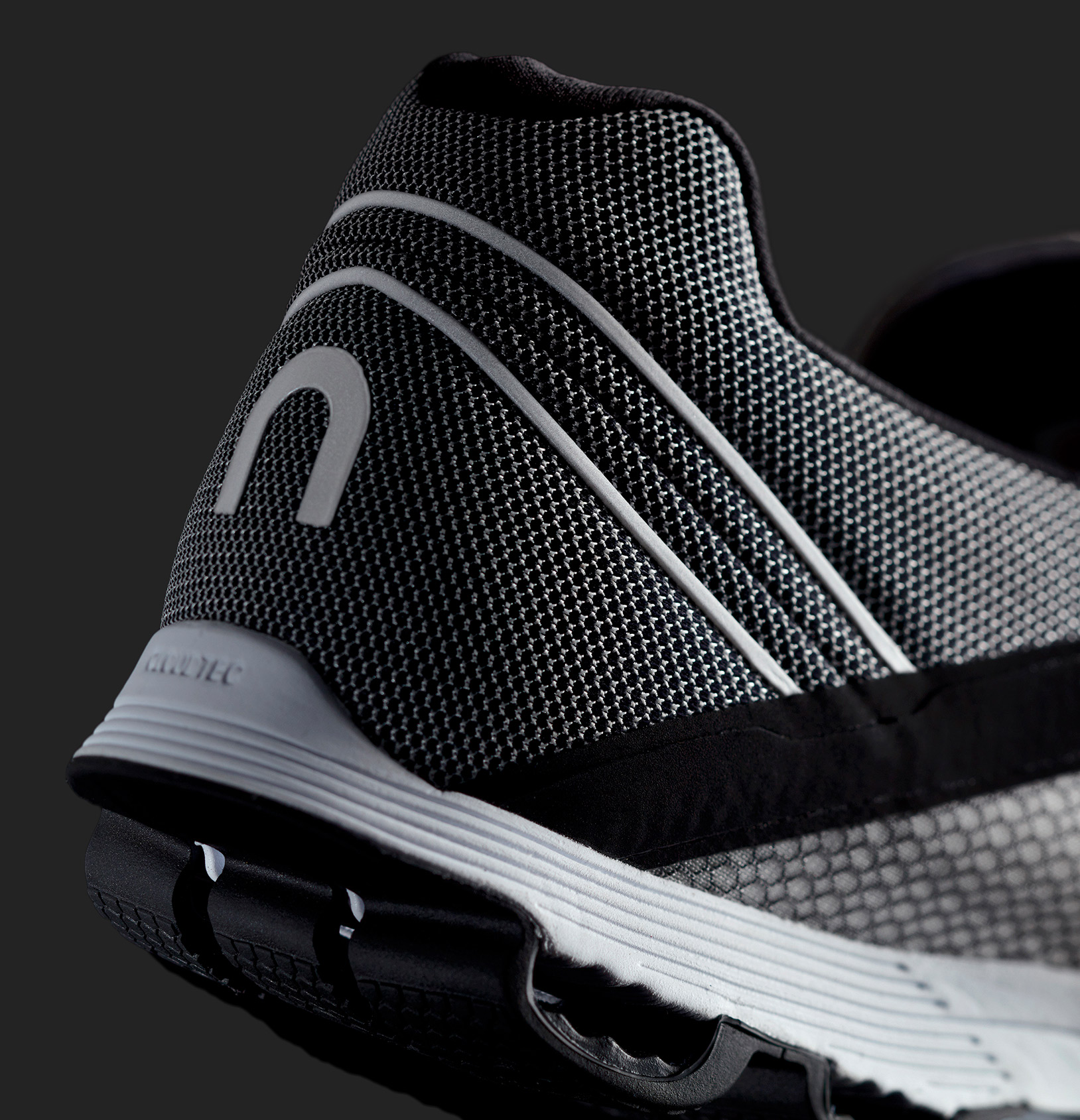 Taping: a trick of the trade
The principle of taping an athlete's foot at strategic spots has long been a trick of professional runners. For the Cloudrush, this has been translated into the actual skeletal-design of an all-new upper creation.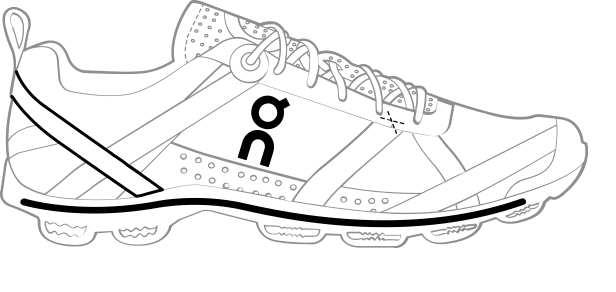 Runner profile
Well-trained runners who like to go fast.
Goal
Crush rivals in complete comfort.
Heel-toe offset
5 mm | 0.20 in
Weight
189 g | 6.6 oz (US W7)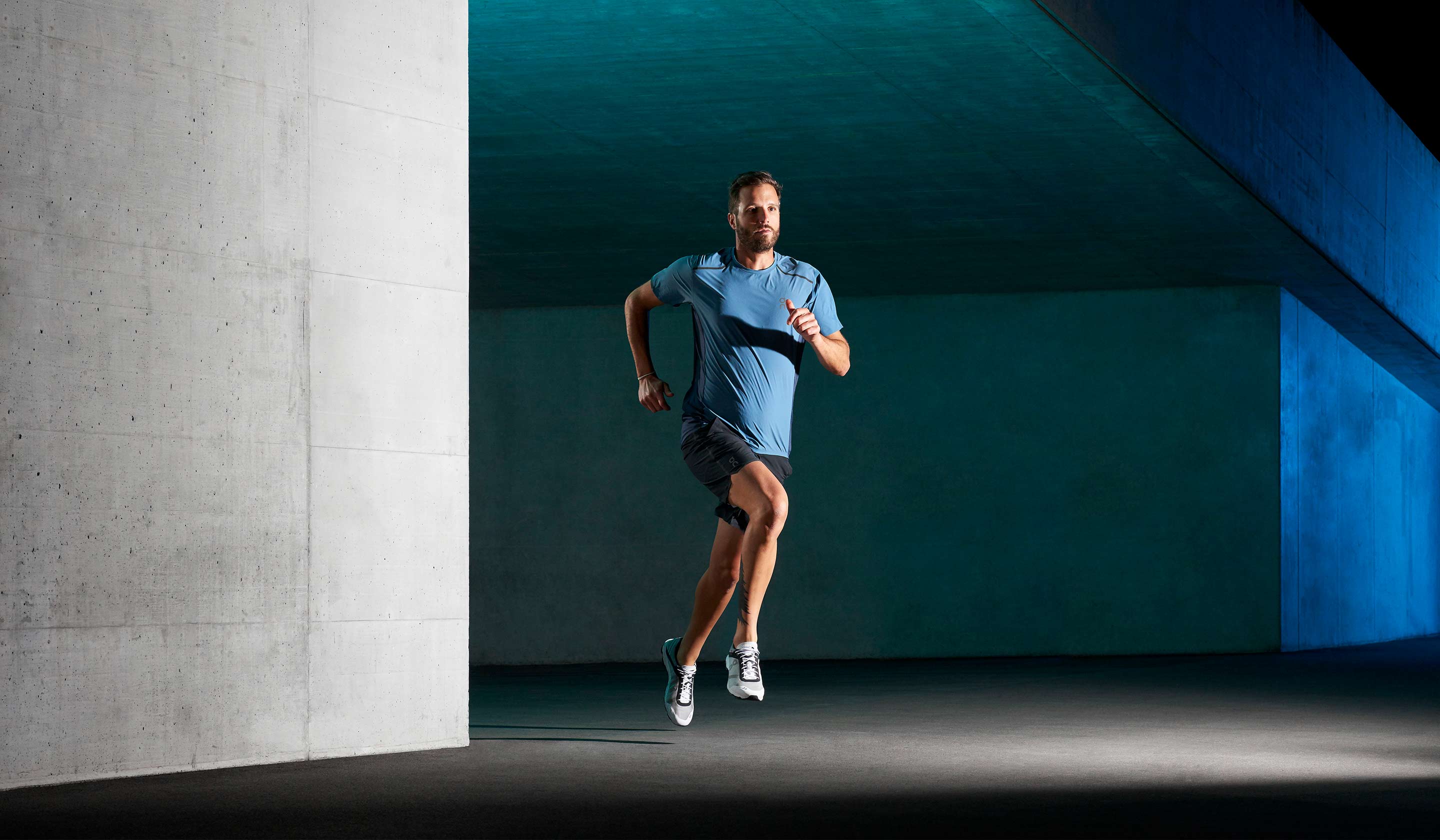 What runners say
Sehr direkter natural running Schuh
Ich laufe sei ein paar Jahren Newton Schuhe (Motion, Gravity, Distance) und habe auch schon den Cloudcruiser zu Hause. Der Cloudcruiser zwar einer meiner liebsten Casual Sneaker, nur halt leider für mich kein wirklich passender Laufschuh. Die Sprengung ist zu hoch und der Schuh etwas schwerfällig, zudem braucht er gut 20 min um warm zu werden, erst danach "läuft er rund".
Der Cloudrush ist hier wirklich ganz anders. Sehr leicht, direkt und lauffreudig. Die Sprengung ist mit 5 mm noch immer größer, als bei den Newton, aber wirklich gut und passend. Er braucht noch immer eine kurze Aufwärmphase, aber nach gut einem Kilometer läuft er sich wirklich richtig gut. Nur ist das wirklich ein Schuh für trainierte Füsse. Ich laufe zwischen 40 und 50 km pro Woche und die ersten gut 11 km in dem Schuh waren nicht ohne - wenn auch sehr spassig. Ich würde mir vllt einen Halbmarathon zutrauen, vllt auch 30 km. Für einen ganzen Marathon sollte man aber wirklich solche Schuhe gewohnt sein.
Nichtsdestotrotz ein hervorragender Schuh, welcher einen Stammplatz bei mir bekommt. Jetzt würde ich noch gerne den Cloudflash testen, aber 190 € sind dann doch zu viel, die 140 € sind bei mir eine Schmerzgrenze.
Der Überflieger
Heute habe ich den Schuh bekommen und bin gleich auf die Piste. Nicht mein erster Schuh von ON, deshalb was ich sehr skeptisch wegen der doch einiges tieferen Sohle was das Dämpfverhalten angeht. Ich startete auf dem Asphalt. Erstes Gefühl, es war weniger gedämpft. Danach über Kiesweg, wieder Asphalt und das Gefühl war weg. Der Schuh ist unglaublich. Sehr..nein SEHR bequem und passt wie angegossen. Man fühlt den Untergrund besser, hat einen besseren Bodenkontakt und trotzdem sehr gut gedämpft. Das hätte ich nicht erwartet. Er ist federleicht und für mich der bislang beste von ON. Zudem ist das Steinsammeln Vergangenheit. Danke für das tolle Produkt!
Der beste Cloud
Ich laufe den neuen Cloudrush seit einer Woche und bin begeistert; perfekte Passform, ein direktes Gefühl bei gleichzeitig guter Dämpfung.
Nach dem Training freut man sich schon auf die nächste Einheit !