Free delivery in 3-4 working days with free returns
Cloudsurfer
Agile and responsive running shoe.
Free delivery in 3-4 working days with free returns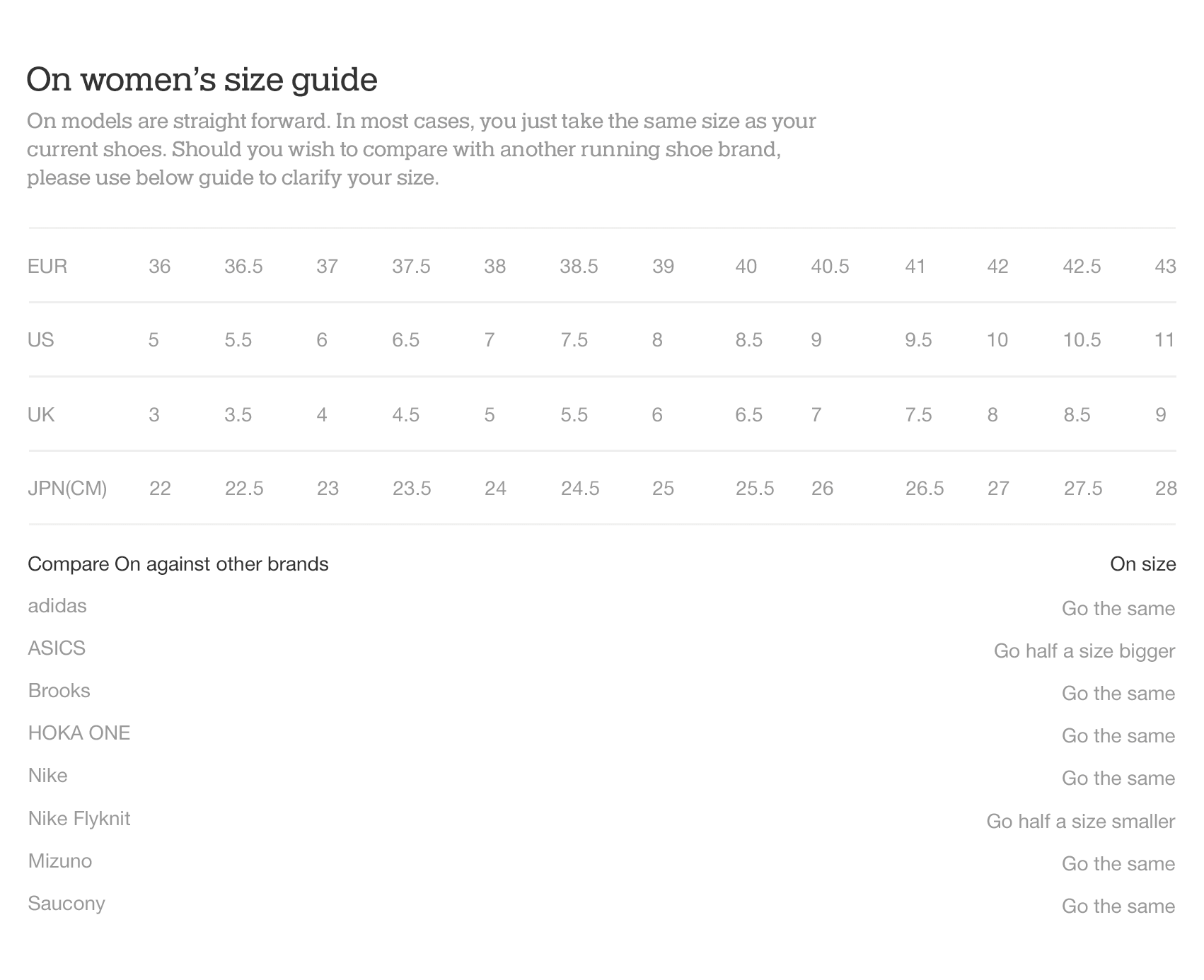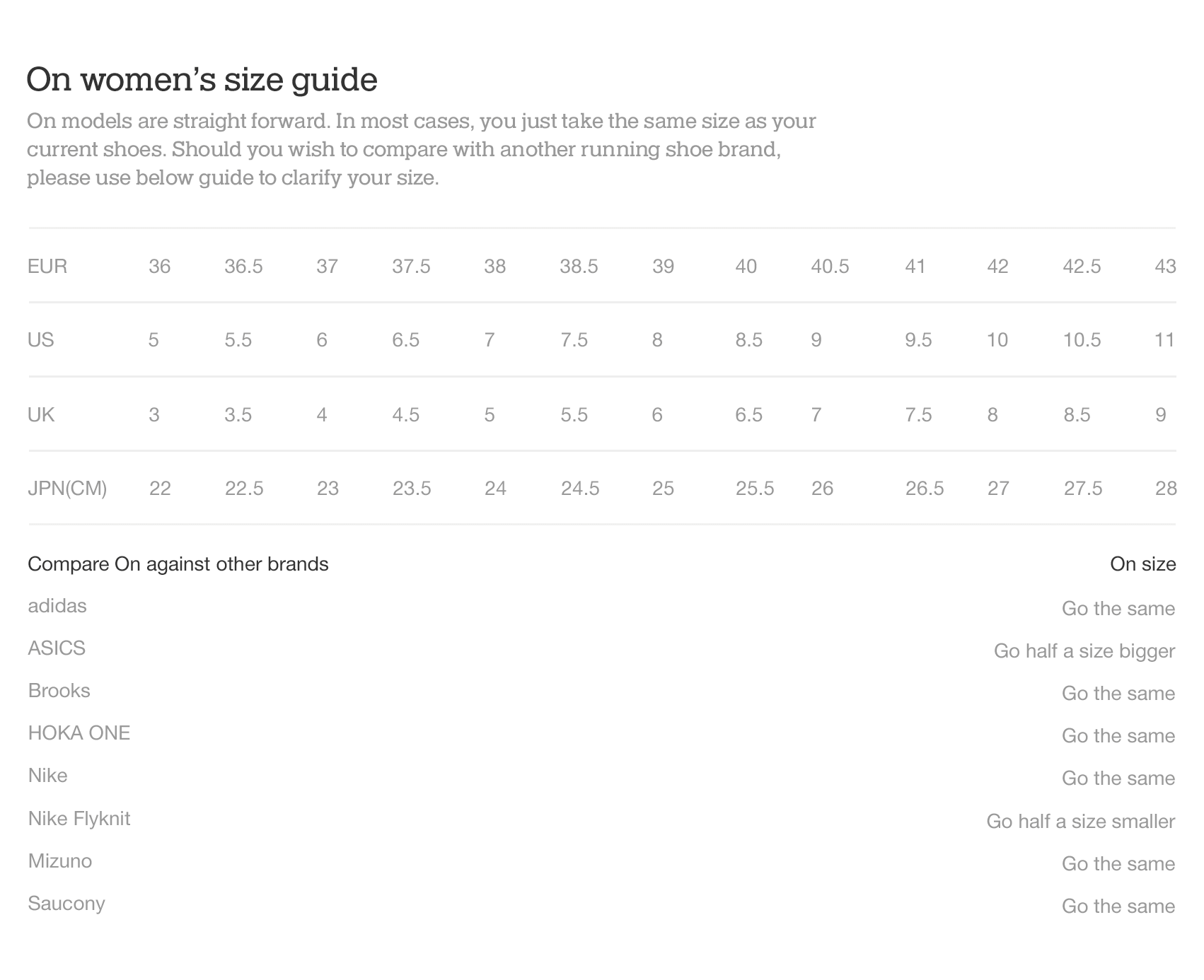 Live from the On Labs
The Cloudsurfer - shoes on, game on.
Breathable mesh
Uniquely engineered mesh places breathability and support exactly where they're needed on your foot. Knitted from one single layer to enhance the fit.

In-shoe comfort
Second-layer sock construction brings ultimate in-shoe comfort. It adapts to your foot for a unique fit.

Traction and lightness
Newly developed arrow pattern provides outstanding grip and traction. The open Cloud construction saves weight to make the Cloudsurfer lighter than ever.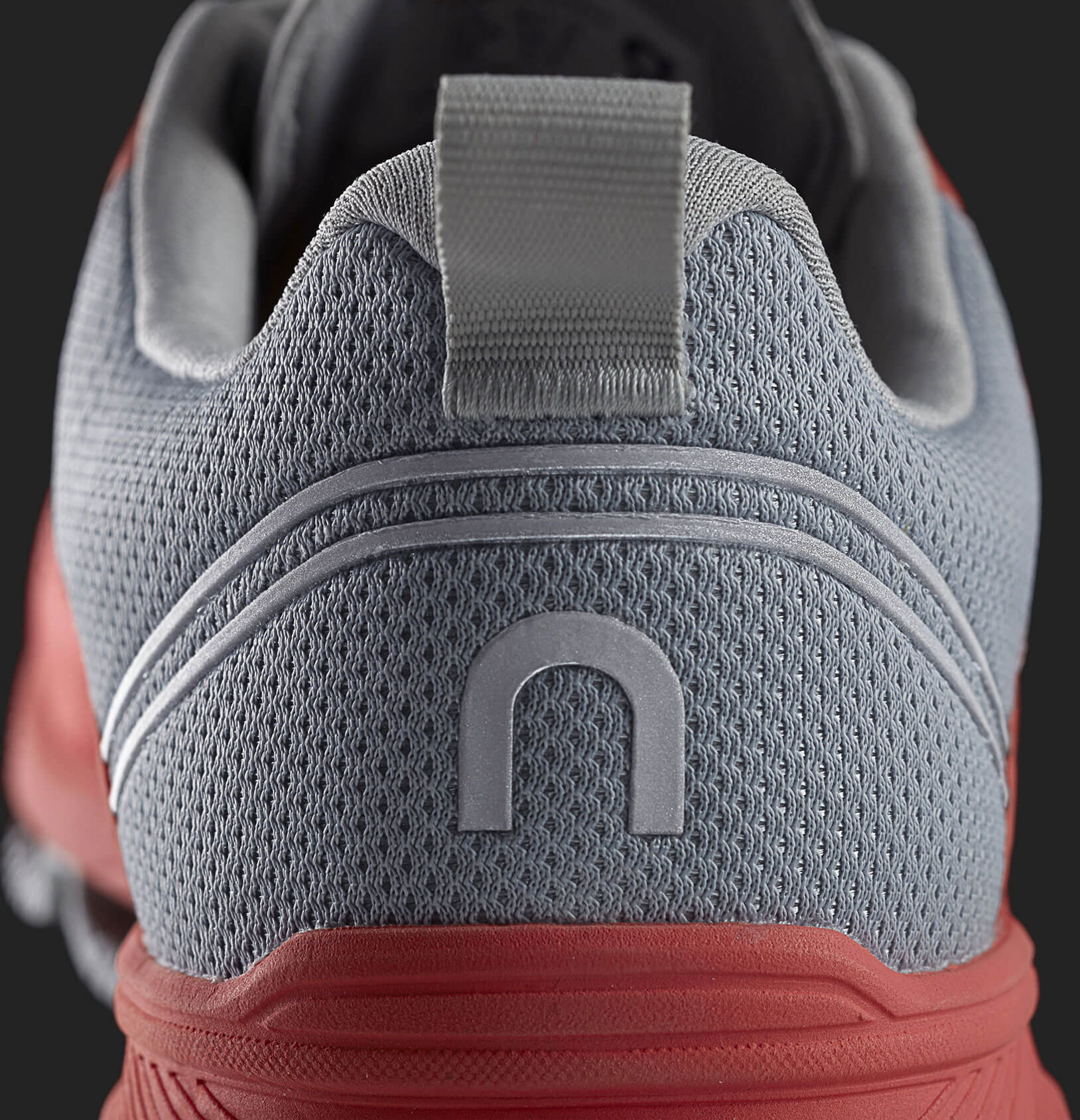 Visibility and comfort
Reflective heel strap allows for improved nighttime visibility along with providing additional heel support.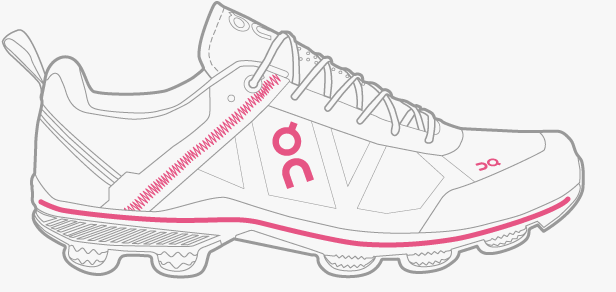 Runner profile
All types of runners looking for a cushioned yet highly responsive training and competition shoe
Goal
Increase performance, train and compete
Heel toe offset
7 mm | 0.28 in
Weight
240g|8.5oz (US W 7)
What runners say
Endlich schmerzfrei laufen...
Ich laufe den Cloudsurfer nun bereits seit einigen Monaten, nach vielen Jahren bei denen das Laufen regelmässig durch Schmerzen der Knieaussenbänder beeinträchtigt war, nun endlich wieder komplett schmerzfrei, motiviert und voller Spass! Hätte nie geglaubt, was der RICHTIGE Schuh alles bewirken kann! Good choice :-)
By far the best running shoe I have ever worn
Back in 2012, I came across an article in ESPN the Magazine for a new type of running shoe that was popular among triathletes. The design was peculiar to me, and seeing as how I was yet to find a shoe I loved, I decided to give it a try. I believe I originally ordered the Cloudrunner, and I could not have been happier with my purchase. I decided to try the Cloudsurfer as my next purchase, and I have never looked back. The responsiveness this shoe has is unlike anything I have ever experienced before. I am not one that usually buys into taglines, but you truly feel as if you're running on air in these shoes. The changes they have made in the Gen 2 Cloudsurfer have elevated this shoe higher than I ever thought possible. If you want a shoe that is lightweight, responsive, and flashy, look no further than the On Cloudsurfer.
Light, Cushioned & Prevents Injury
After having a frayed meniscus procedure about eight years ago, I've tried to focus on shoes that help w/ prevent injury and are well cushioned. The "Cloudsurfer" is really comfortable, light weight, a performance shoe and, most importantly for me, it seems to assist w/ preventing injuries.
I'm ordering my second pair today and I want to make sure that I rotate and replace the shoes on a regular basis, as prescribed by my doctor. Congrats to "Cloudsurder" on creating a wonderful product and I wish you continued success down the road :-).