Free delivery in 3-4 working days with free returns
Cloud
The world's lightest fully cushioned running shoe.
Free delivery in 3-4 working days with free returns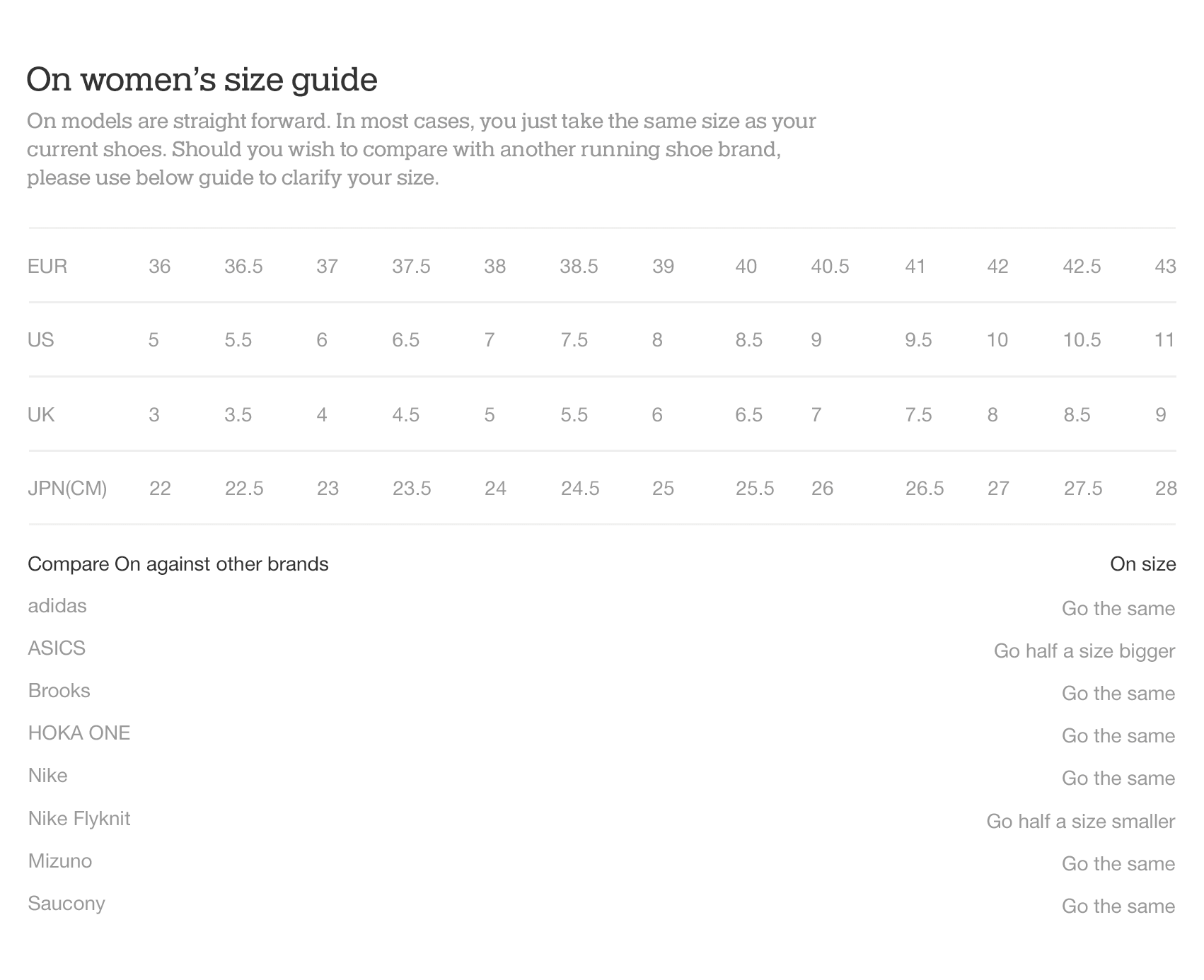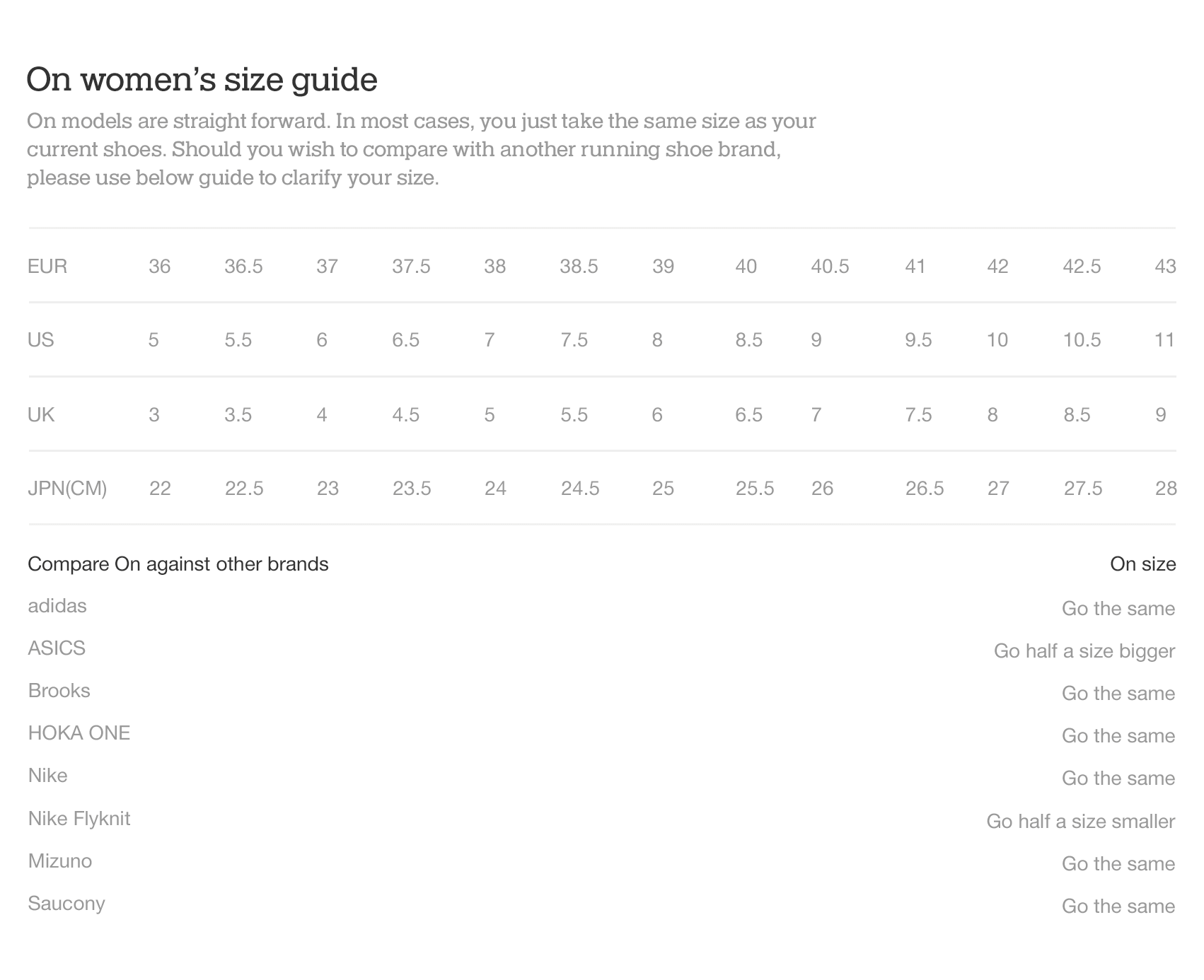 The making of a Swiss icon
Go behind the scenes with On and the creation of the Cloud All Black.
CloudTec® sole moves with you
Separated by a central channel, the CloudTec® sole responds to your individual gait. The Cloud elements are affixed directly to a semi-transparent Speedboard allowing each Cloud element to move individually.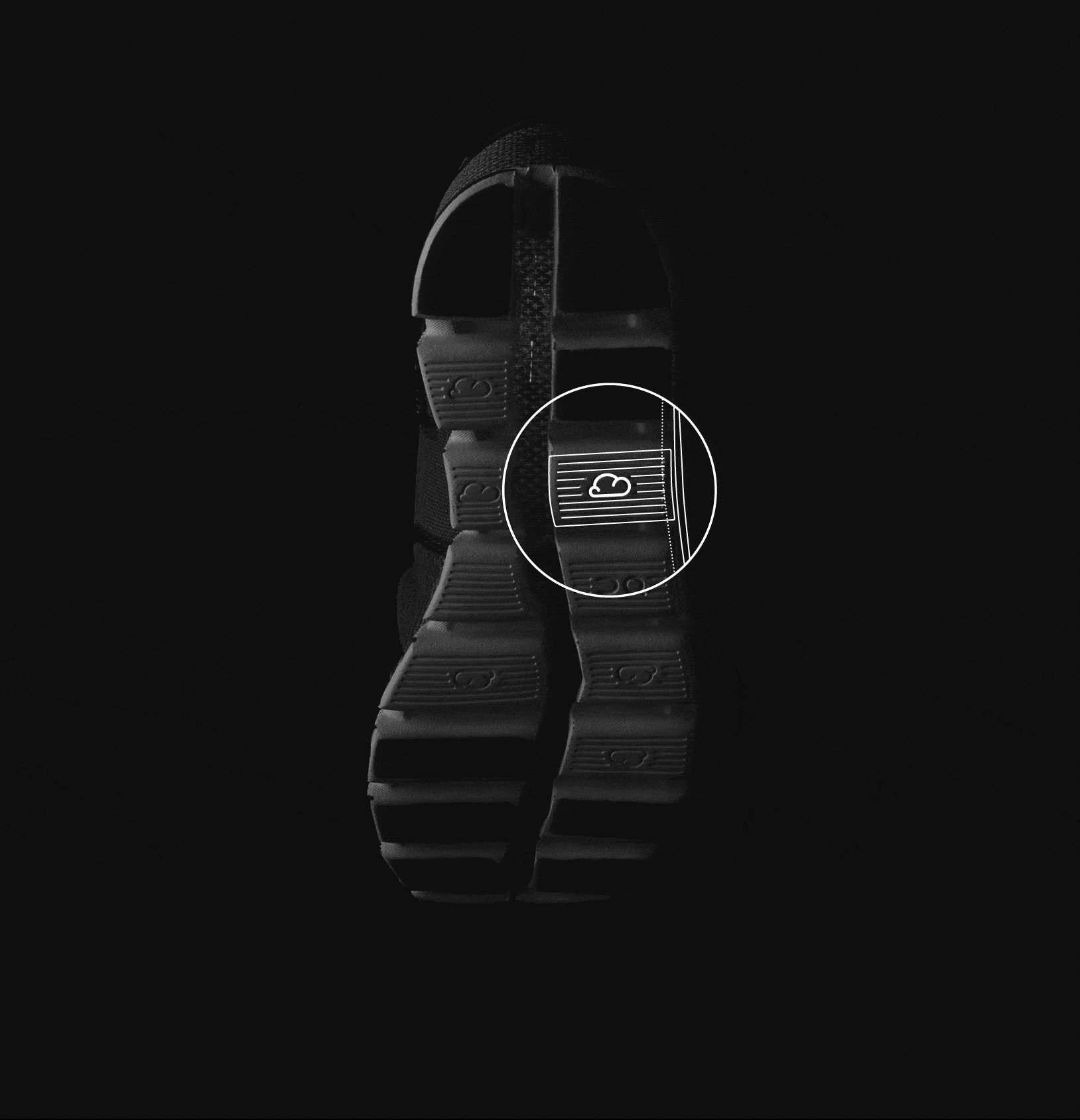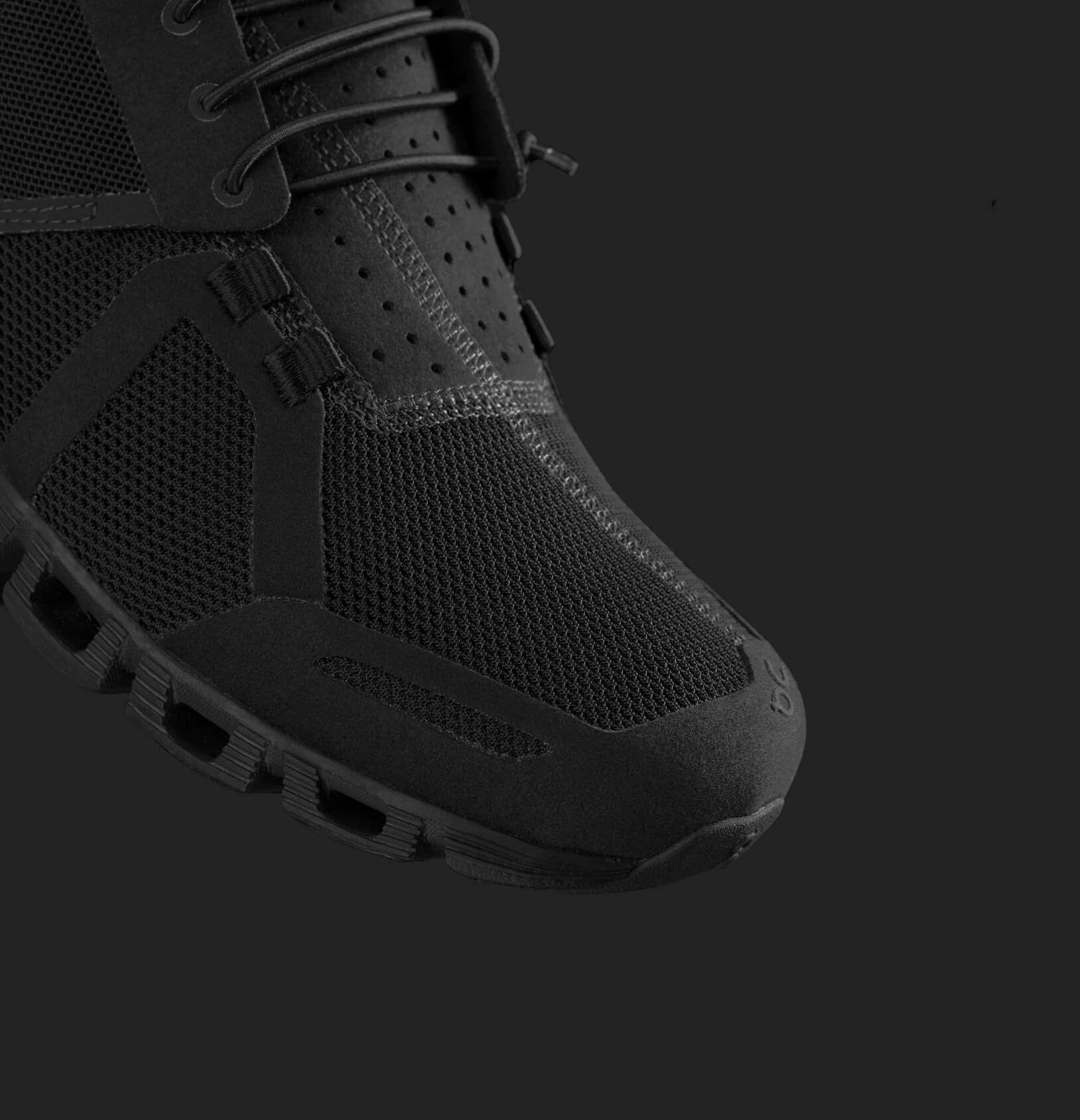 I introduce you to Zero-Gravity running
The Cloud is the lightest fully cushioned performance running shoe in the world. Designed for runners who want a minimal running shoe with maximum cushioning. Built from Zero-Gravity foam, the Cloud weighs less than 200 grams, making it a perfect lightweight performer.
Zero-Gravity foam
The CloudTec® sole is formed from a super-light, flexible and responsive Zero-Gravity EVA foam. Additionally, the deepflex grooves provide a natural range of motion and extreme flexibility.

Speed lacing
Forget about lacing up your running shoes: The On Cloud features an easy-entry lacing system that can be adapted to your foot. A conventional lace comes with every Cloud for tighter lacing.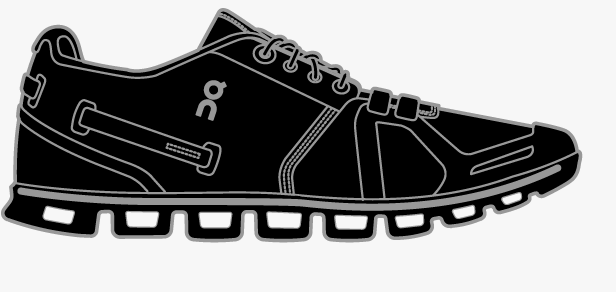 Runner profile
Runners who want a minimal running shoe with maximum cushioning
Goal
Made to run with ultimate lightness and comfort
Heel-toe offset
6 mm | 0.23 in
Weight
198 g | 7.0 oz (US M 8.5)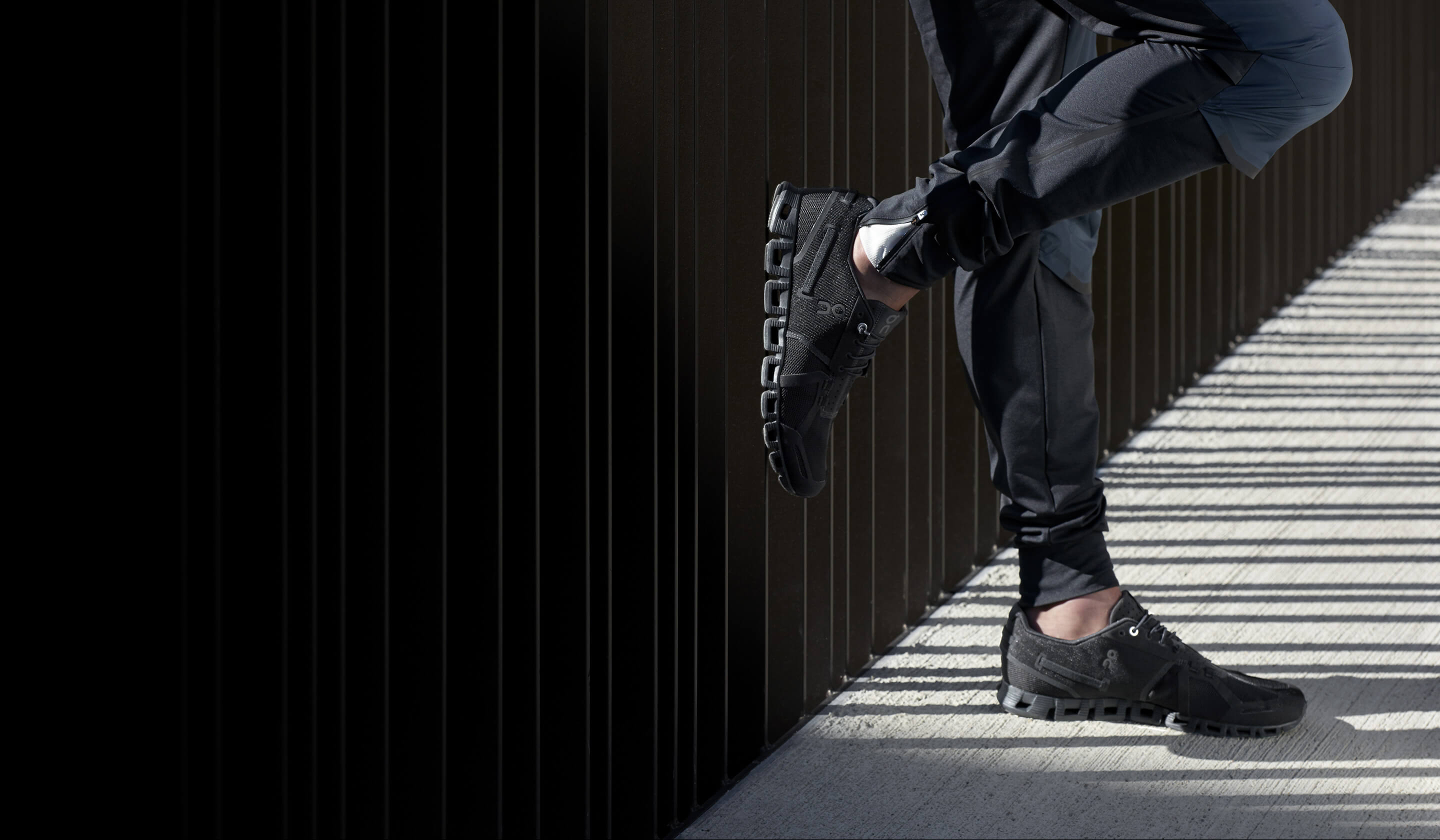 What runners say
good shoe for shorter distance
Amazing shoe for anything under ten miles. I noticed when I get into the 15+ range on a run my feet start to really kill.
MR
My experience:
- I applied for a job at On Running, did not get a reply. Shame but life goes on.
- I bought a pair of Cloud trainers. Wrong size, returned them to On Running, got a new size. Very efficient and friendly service. Thank you.
- Went for my first run this morning on the slippery, cobbled streets of Paris. Fantastic!! Comfortable, light, a pleasure to run in. Much better than other brands with say, three stripes, a swoosh....
- Looking forward to putting in a lot of kilometers so I am ready for a personal best when triathlon season starts....
THANK YOU ON RUNNING.
Toller Schuh auf Asphalt - nichts für Feld- und Waldwege
Die Sohle ist für Feld- und Waldwege eine Fehlkonstruktion. Lose Kieselsteine verhaken sich in der Sohle dadurch wird jeder Lauf zu einem «Büsserlauf». Ich habe pro Schuh schon 12 Steine entfernt. Da wird der leichteste Schuh schnell zum Klotz am Bein.
Im Produktbeschrieb fehlt der Vermerk, dass der Schuh nur für Asphalt geeignet ist.
Zudem ist der Kundenservice schwach. Auf ein Mail mit der Schilderung der oben erwähnten Erfahrung, lautete die Antwort von ON: ich soll mir doch den Cloudcruiser kaufen ... das Team werde sich bei mir melden. Das war vor 60 Tagen - das kann es ja nicht sein!