Free delivery in 4-6 working days with free returns
Cloud
The world's lightest fully cushioned running shoe.
Free delivery in 4-6 working days with free returns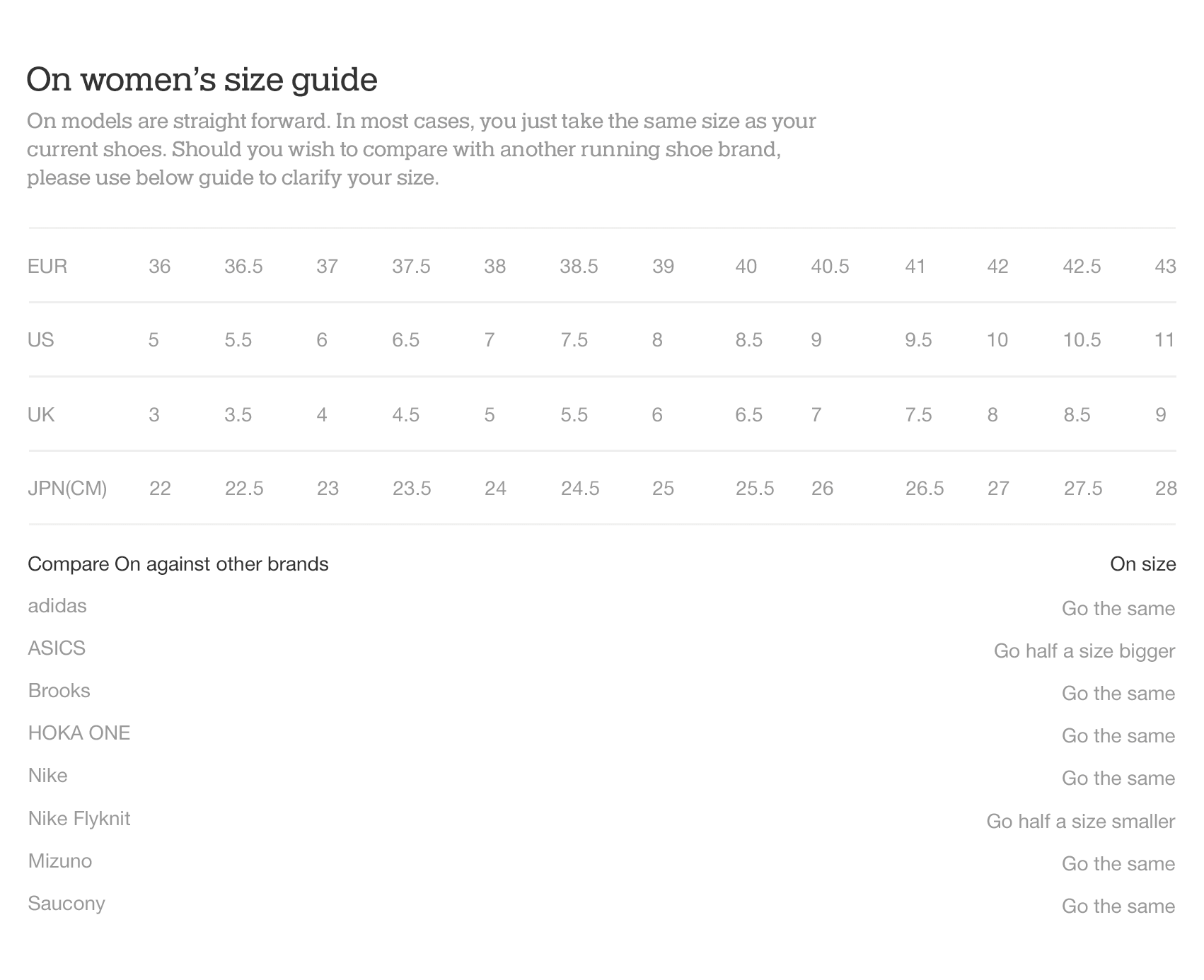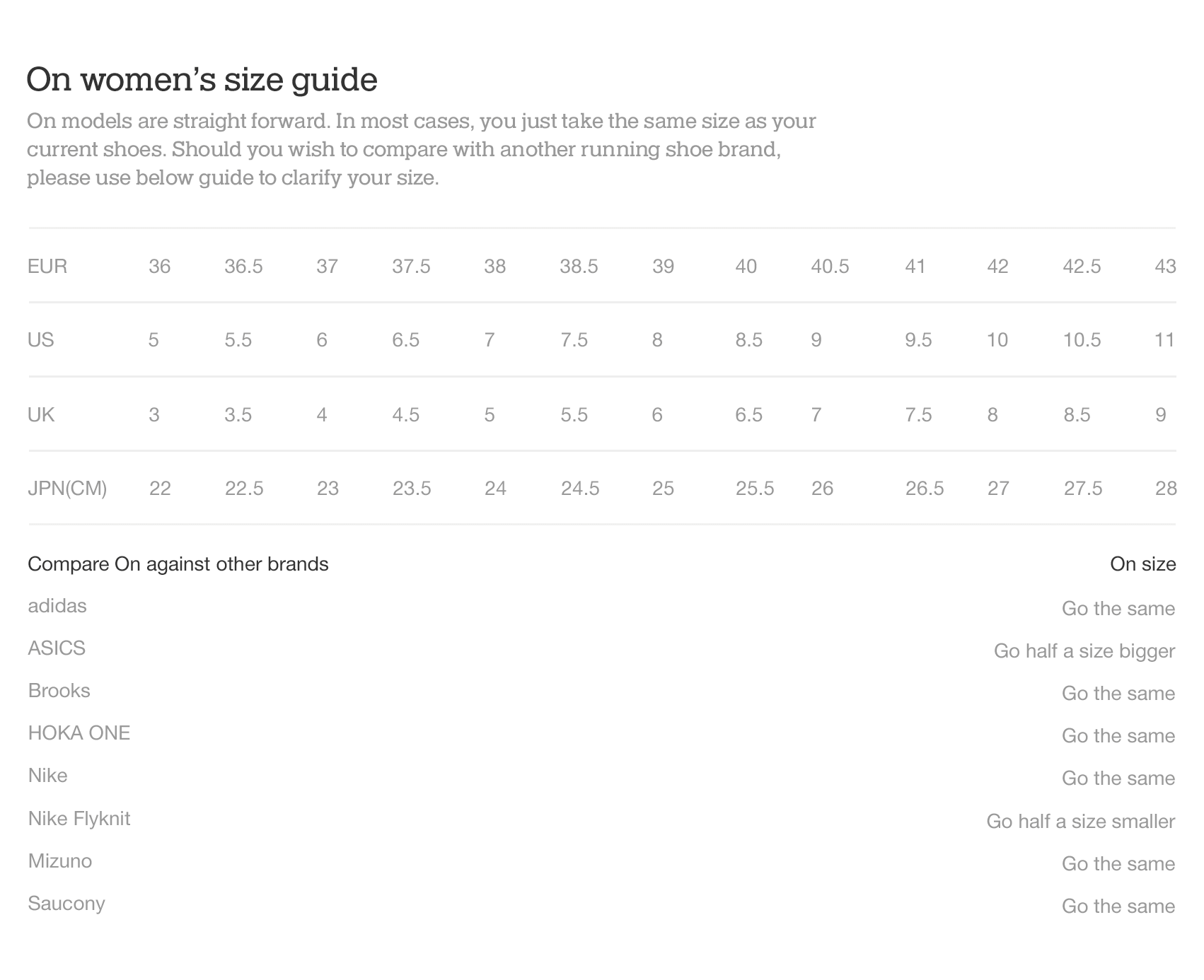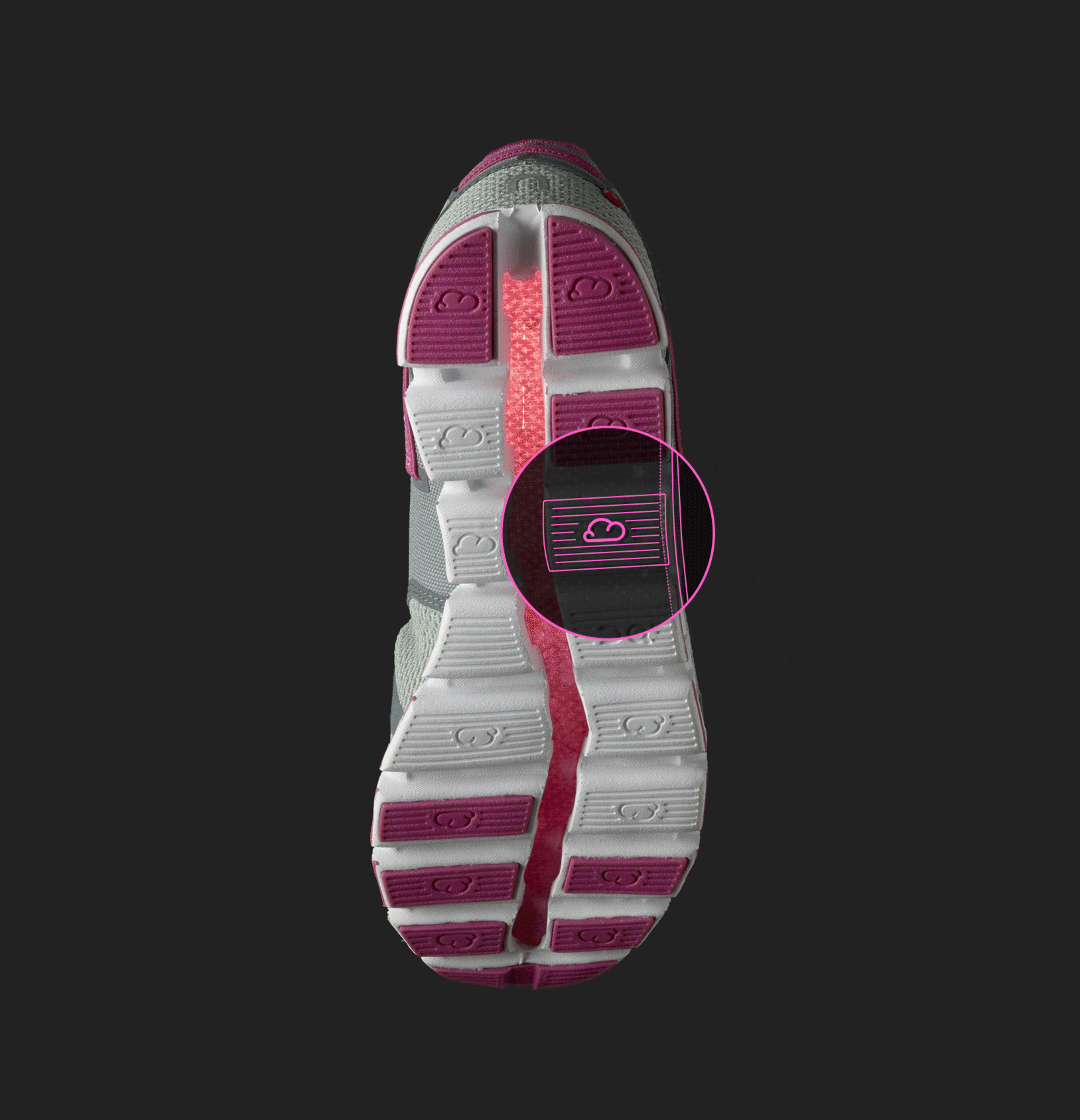 CloudTec® sole moves with you
Separated by a central channel, the CloudTec® sole responds to your individual gait. The Cloud elements are affixed directly to a semi-transparent Speedboard allowing each Cloud element to move individually.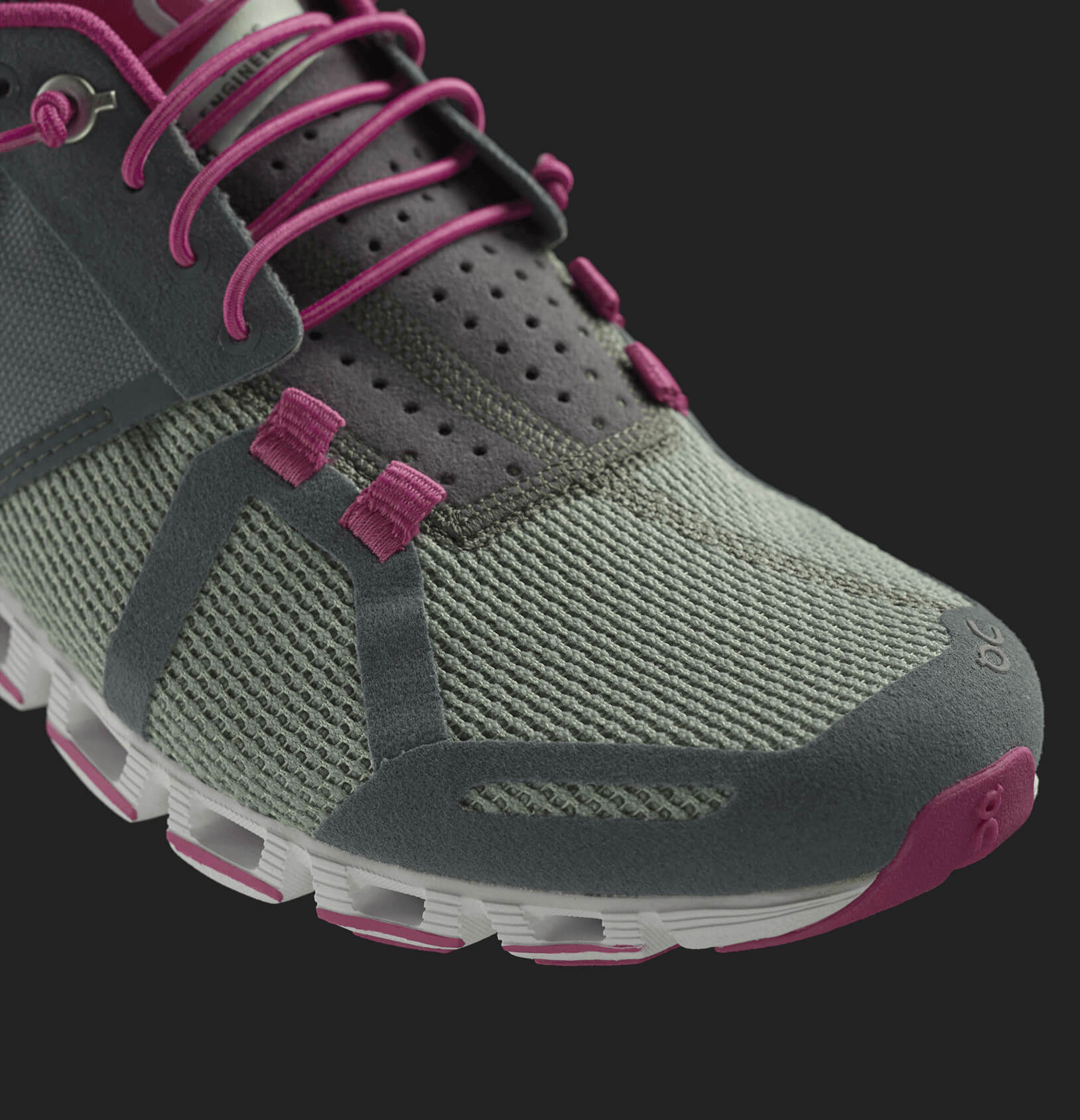 I introduce you to Zero-Gravity running
The Cloud is the lightest fully cushioned performance running shoe in the world. Designed for runners who want a minimal running shoe with maximum cushioning. Built from Zero-Gravity foam, the Cloud weighs less than 200 grams, making it a perfect lightweight performer.
Zero-Gravity foam
The CloudTec® sole is formed from a super-light, flexible and responsive Zero-Gravity EVA foam. Additionally, the deepflex grooves provide a natural range of motion and extreme flexibility.

Speed lacing
Forget about lacing up your running shoes: The On Cloud features an easy-entry lacing system that can be adapted to your foot. A conventional lace comes with every Cloud for tighter lacing.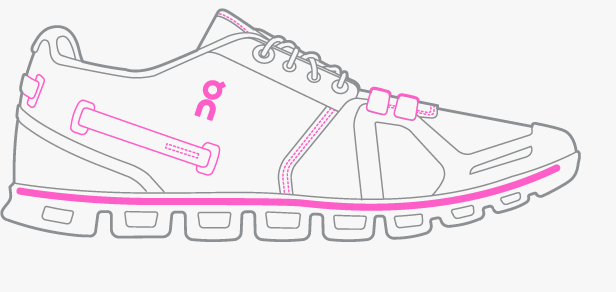 Runner profile
Runners who want a minimal running shoe with maximum cushioning
Goal
Made to run with ultimate lightness and comfort
6 mm | 0.23 in
168 g | 5.9 oz (US W 7)
Weight
168 g | 5.9 oz (US W 7)
What runners say
Best Running shoe I have ever had
It is a very light shoe when training. It's comfortable and easy to put on. This is my go to shoe for every triathlon I do. They do have a shoe specifically for Tri's but I would rather use the lighter shoe. I've had at least 10 pairs of this shoe..
軽さとクッション性の両立
自分は、初めはクッション性を求め重めの靴を買い、安定性の代わりにせっかくクッション性がいいのに重いせいで足に疲労がたまってしまいました。
2つ目は、駅伝に出るために最軽量のシューズを購入。あまりの軽さに驚いたが、クッション性と安定性に欠けていて、結局は短距離~中距離辺りでもかなり足に負荷がかかってしまいました。
そして次に求めたのが軽さとクッション性の両方を兼ね備えたシューズでした。
Onの数多くあるシューズの中で、最もオーソドックスながら最も軽いcloudを選びました。
まだ履き始めて間もないですが、安定性とクッション性の良さ、そして25.5cmで170g強という、スピードレース向けのシューズ並みの軽さを持っていました。
まさに、求めていたものに今一番近いシューズです。
欲を言えば、今より5~10gほど軽く、他のOnシリーズのようなハニカム構造など、さらに安定性やグリップ力を向上させれるような機能を追加したモデルが欲しいところです。
ぜひ、陸上の短距離種目の私でもほしくなるようなスピードレース系向きのシリーズを待っています。
marcheur athlétique-Champion de France Masrters 5000m en salle-2013
Je marche 1h30m chaque jour,le déroulement talon-plante-pointe est facilitée par la semelle de cette chaussure,lègère et confortable comme un gant.La "Cloud" est parfaite pour la course comme pour la marche athlétique.Sans doute s'adresse t'elle plus surement aux moins de 70kgs.