Delivery in 2-4 working days
Cloudflyer
Light stability running shoe for long runs.
Delivery in 2-4 working days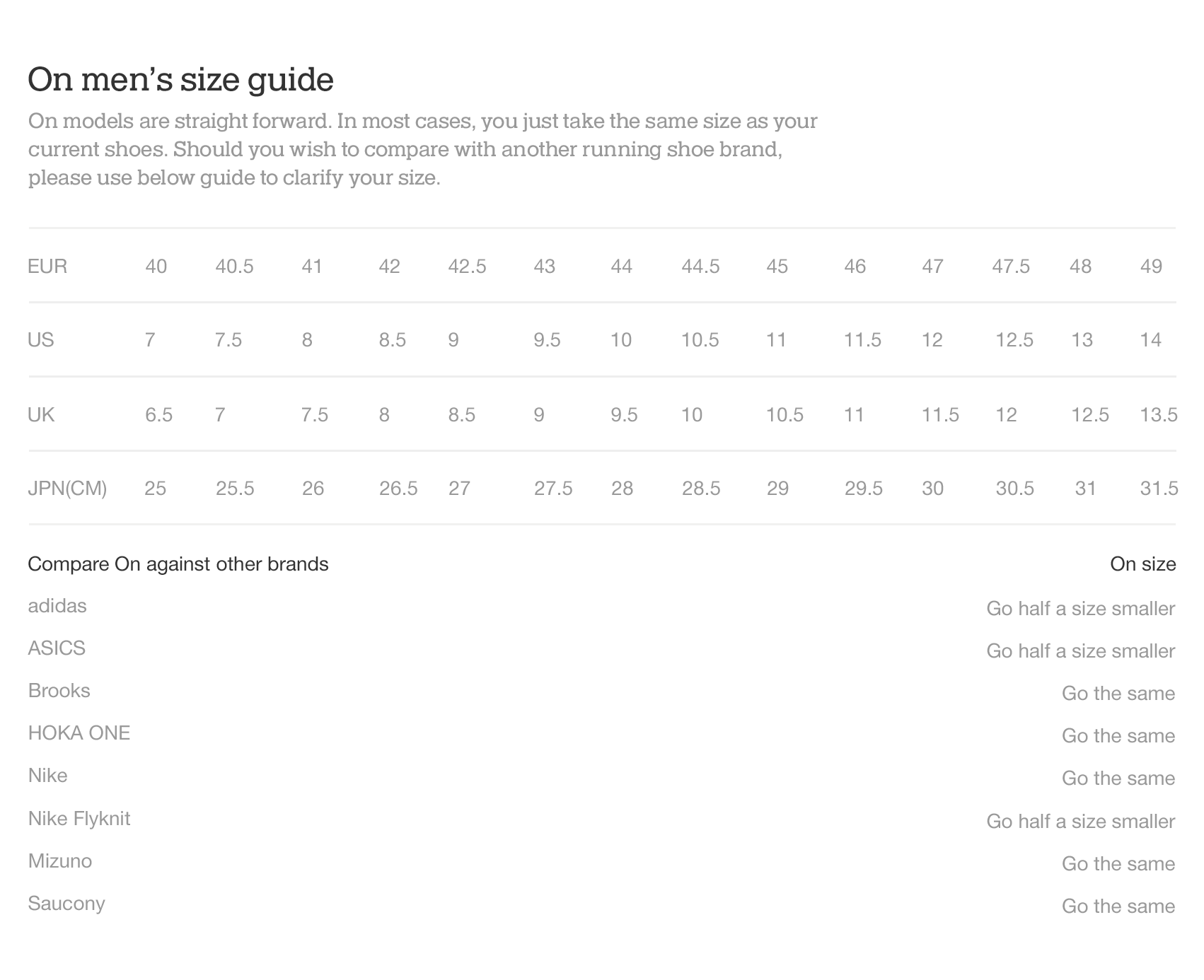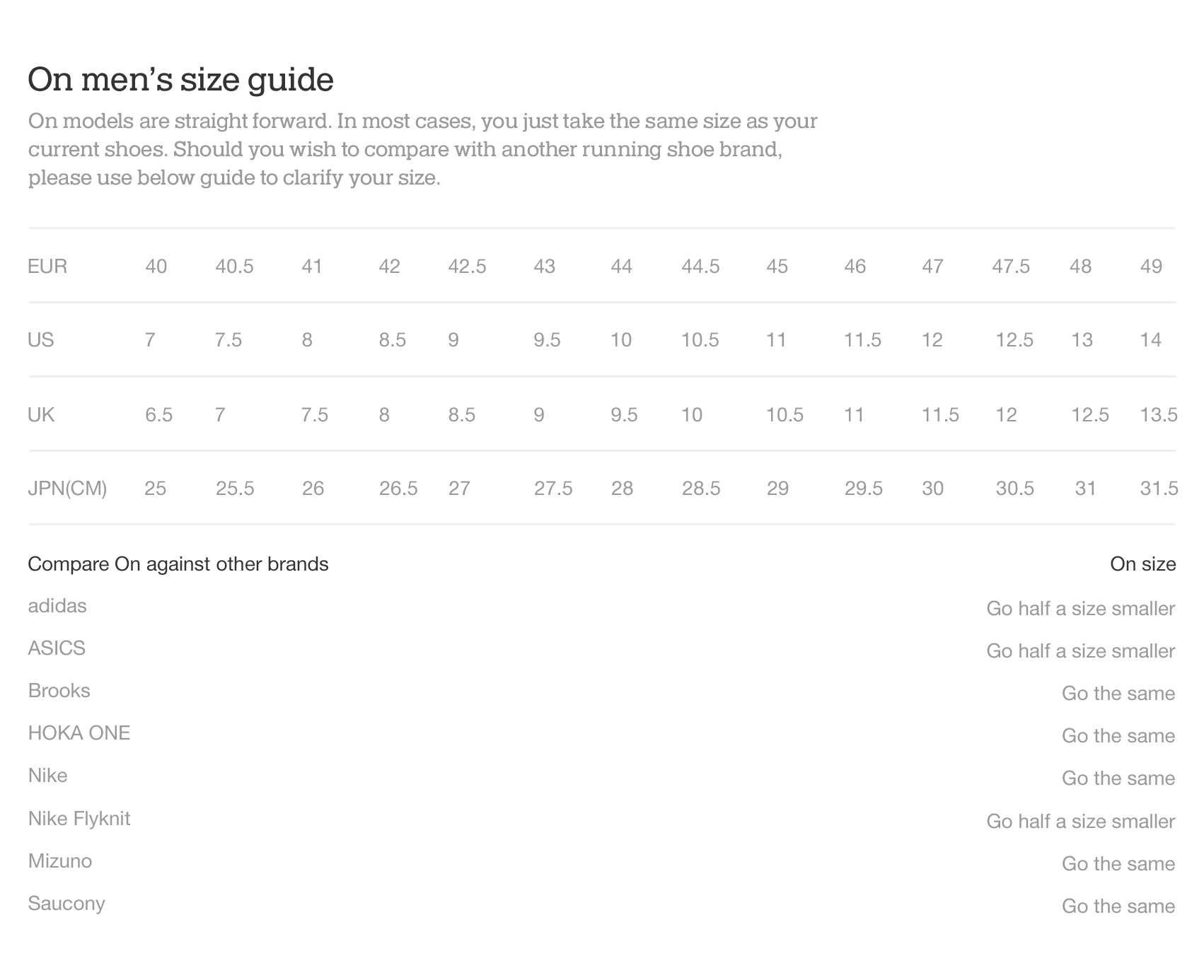 Live from the On Labs
The Cloudflyer – now shorter, long runs.
Lightweight stability and cushioning
12 "Cloud" elements built from Zero-Gravity foam provide supreme cushioning while staying lightweight. They cushion intelligently while activating the inherent stability of your body and gait.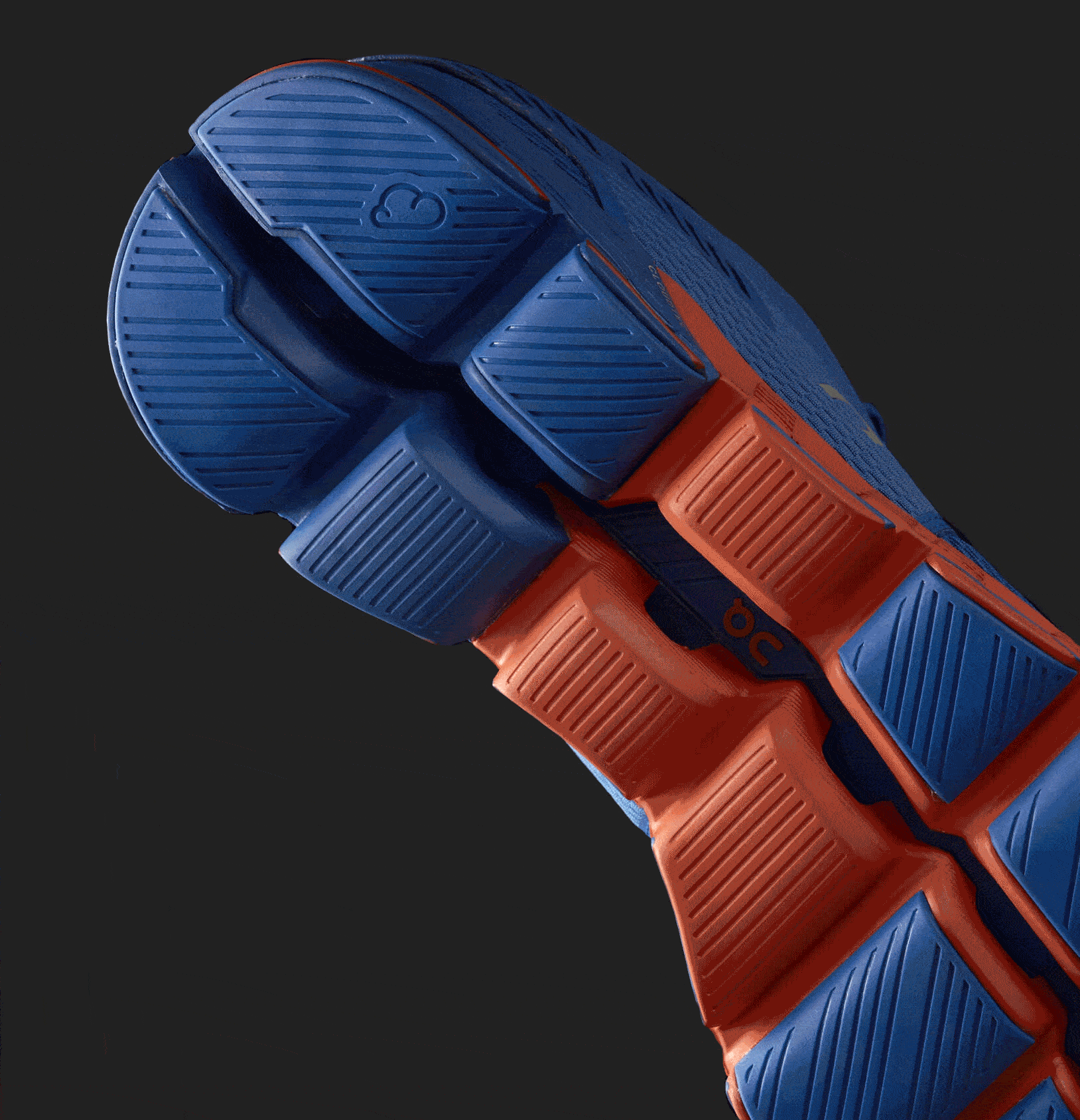 Star lacing for secure comfort
Star lacing over a plush tongue brings long distance comfort and provides a snug, secure fit.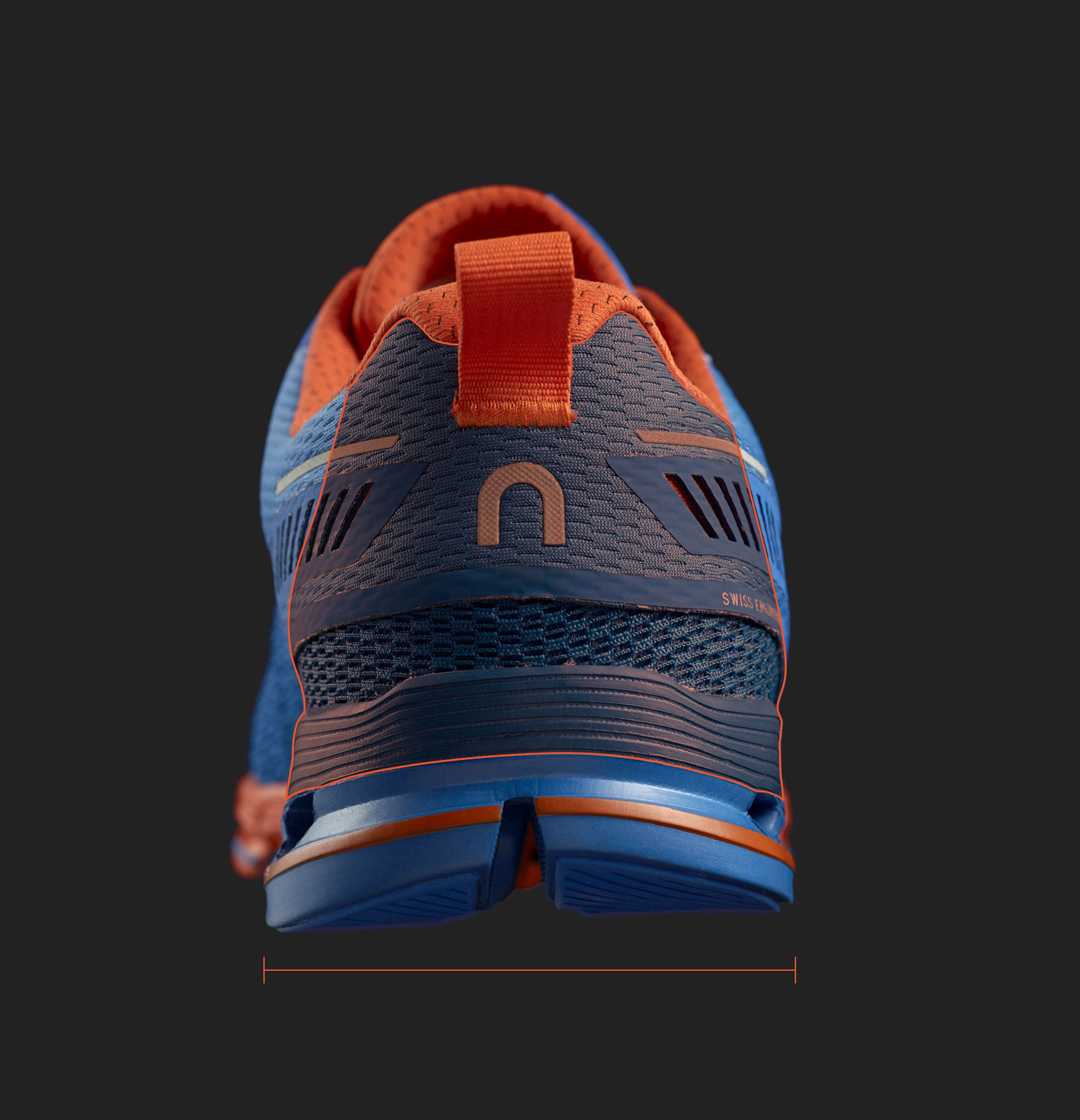 Wider platform for more stability
Wider surface area provides a stable stance for a safe ride.
Stability impulse
Stability impulse in specifically engineered heel "Clouds" promotes running motion without inward rotation.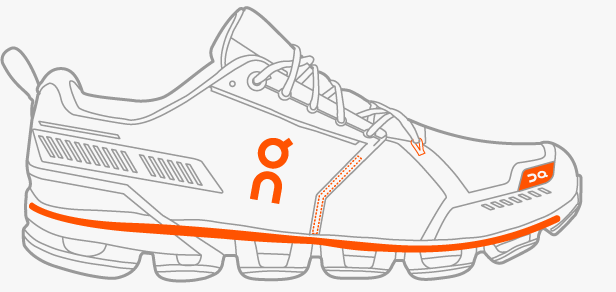 Runner profile
All types of runners looking for a supremely cushioned and stable running shoe that retains a light and agile running feel
Goal
Run with extra cushioning and stability, but without the weight
Heel toe offset
7 mm | 0.28 in
Weight
280 g | 9.8 oz (US M 8.5)
I make long runs shorter
The all-new Cloudflyer brings extra cushioning and stability to your run. Its patented CloudTec® system is engineered with Zero-Gravity foam so the shoes weigh in at less than 300 grams (10.6 oz). It's ultra light, yet incredibly stable and supremely cushioned. Welcome to our frequent flyer program.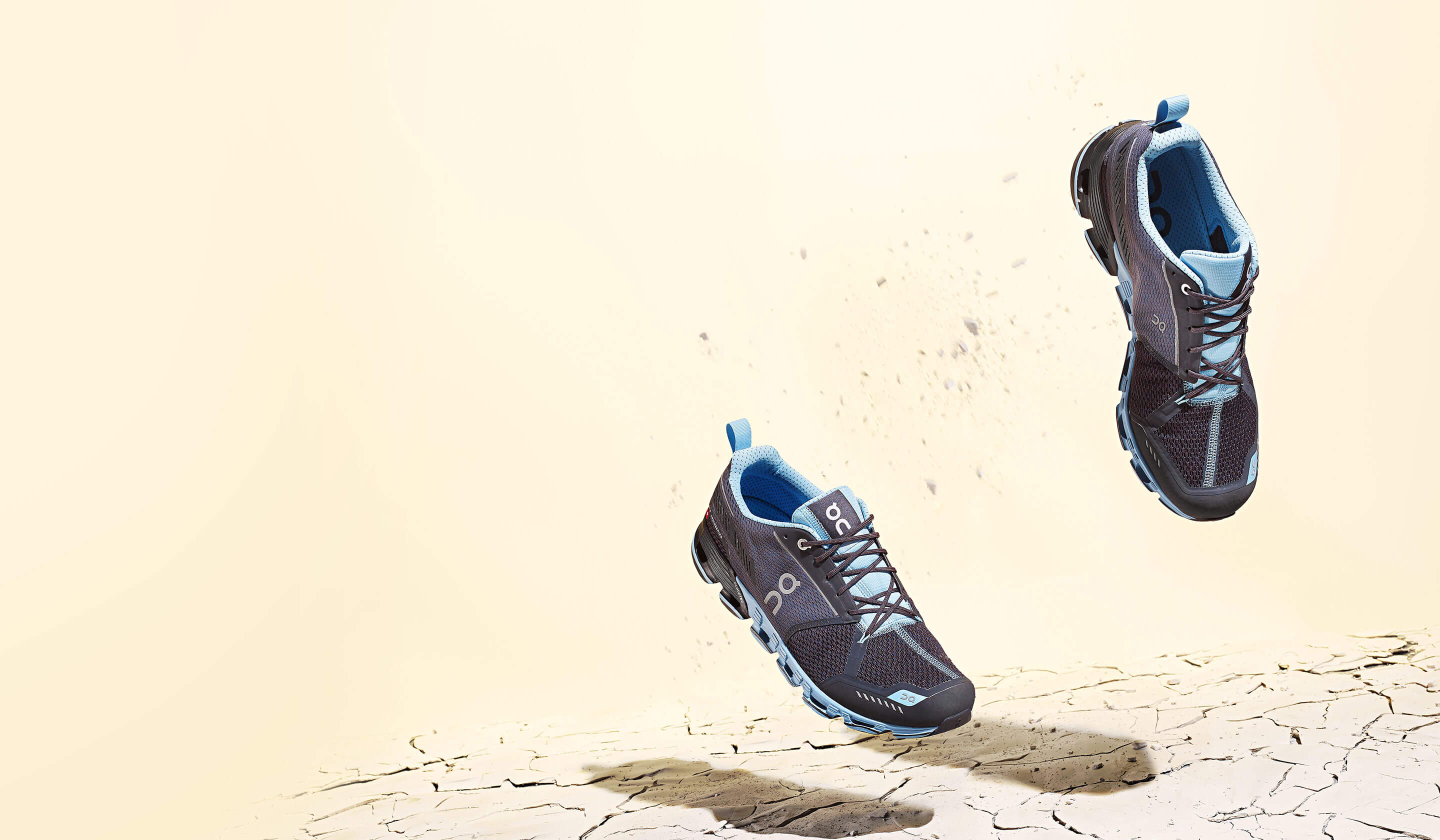 Don't run - fly
The Cloudflyer lets you run the way you are meant to run, and that means a short and sweet touch-down, a natural transition, and a stable platform. Get ready for incredibly soft landings and explosive take-offs. With the Cloudflyer, On is taking on gravity and setting you free. Long runs have never felt so short.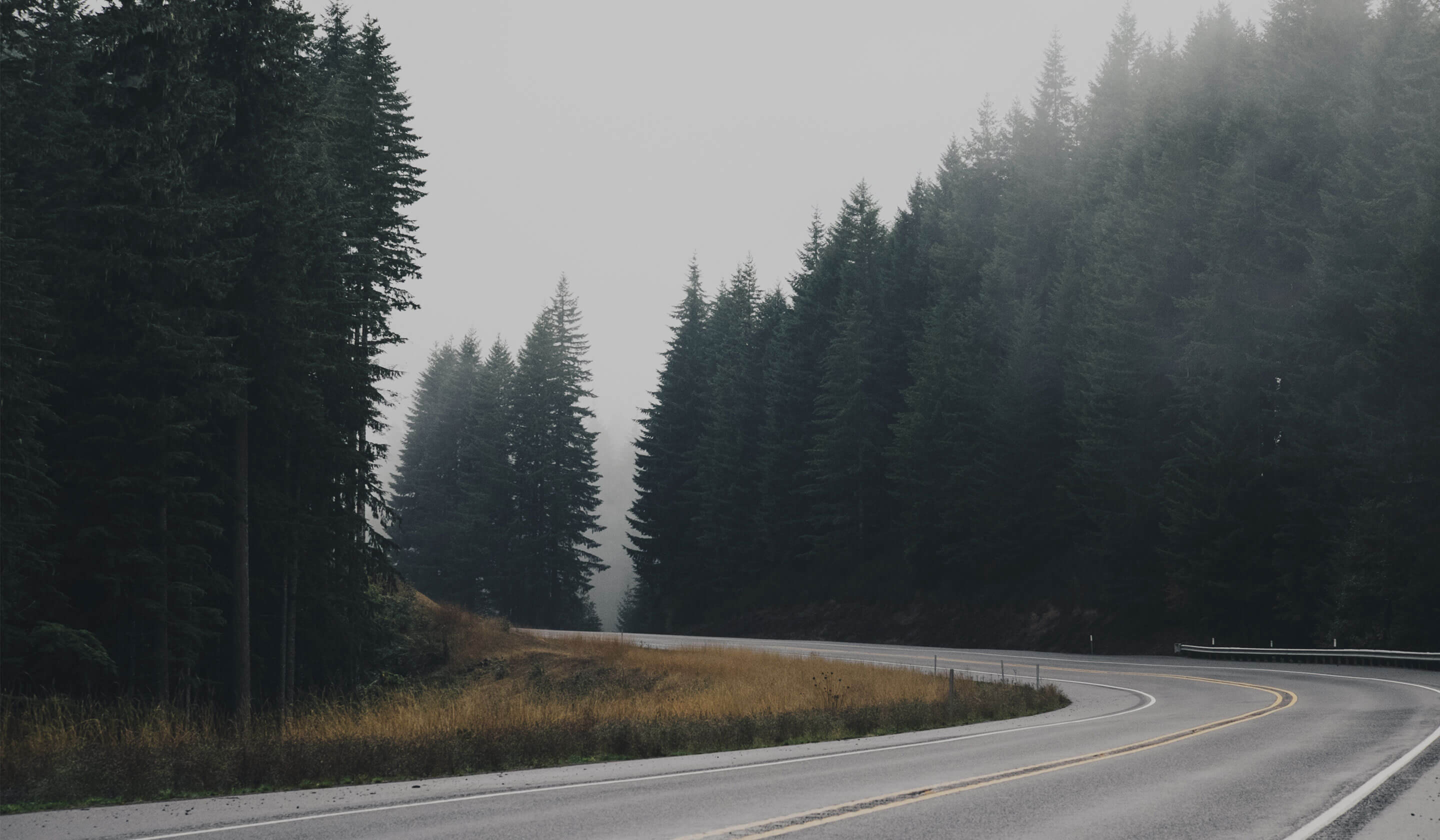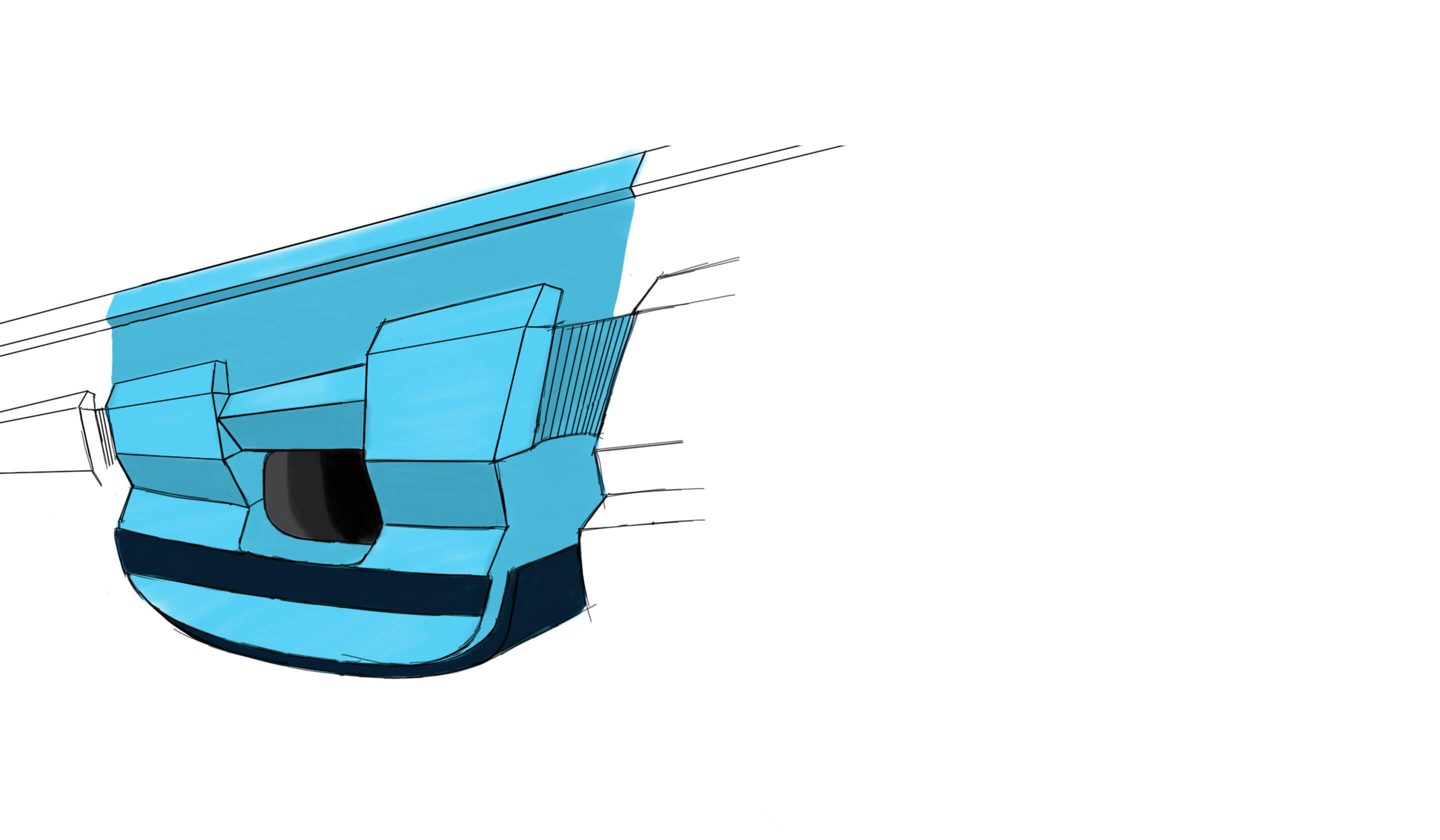 Collapsible Clouds
The "Cloud" elements come with a predefined collapsing line supporting the forward momentum and the horizontal movement. Extended low abrasion rubber pads at impact zones provide durability.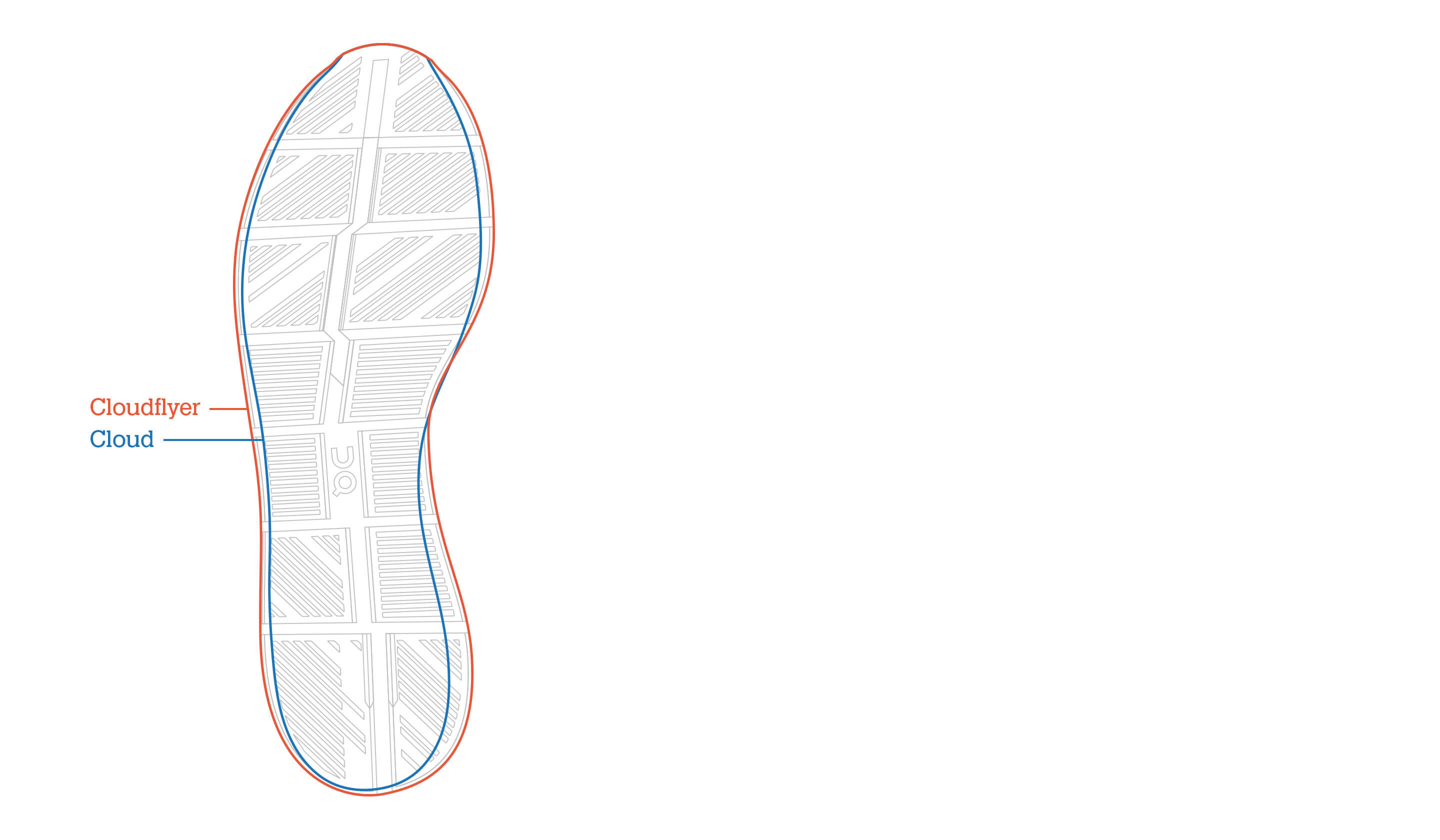 Wider platform
Compared to the Cloud, the Cloudflyer offers a wider surface area. The wider platform provides a stable stance and gives you secure comfort on long distance runs.
What runners say
Gratulation in die Schweiz für diese Schuhe!
Ich bin absolut begeistert von meinen Cloudflyern, die Schuhe sitzen wie ein 2. Paar Socken, sind superleicht und die Dämpfung sowie das Laufgefühl sind der Hammer!
Aufgrund von Arthrose und eines kaputten Kreuzbandes hatte ich nach dem Laufen meistens knieschmerzen, diese waren nach dern ersten Kilometern mit den dem Cloudflyer fast gar nicht da... Nachdem ich meine Schuhe eingelaufen und mich an das Laufverhalten des Schuhs gewöhnt habe, habe ich so gut wie gar keine Probleme mehr mit meinem kaputten Knie!
ich würde sie mir immer wieder kaufen und habe mir sogar noch ein 2, Paar für den Alltagsgebrauch gekauft!
Ich hab es nicht geglaubt
Man liest ja viel über diese Schuhe aber ich bin immer sehr skeptisch.
Habe sie dann im Laden kurz probiert. Da fühlten sie sich komisch ungewohnt an.
Ich habe es dann doch riskiert und mir ein paar gekauft.
Heute am 29.08.2016 bin ich das erst mal damit gelaufen und direkt 11km.
Die ersten 5 km waren noch etwas komisch. Dann hat es sich gut angefühlt. Und nach dem Lauf war ich schockiert wie gut sich meine Beine noch anfühlen.
So was habe ich noch nie nach einem Lauf gehabt.
Echt der Hammer was die Schweizer da gebaut haben.
Vielen Dank ich bin voll begeistert.
Top Cloudflyer
Habe mir die Cloudflyer gekauft und bin begeistert. Habe bis jetzt immer anders Marken gehabt die jeder kennt und bis da habe ich immer wieder was gehabt, leicht Knieschmerzen oder leichte Fußschmerzen. Da ich Überpronation habe, muß ich stabile Schuhe haben. Die ON Cloudflyer sind die ersten Schuhe wo ich überhaupt keine Schmerzen habe. Nach ca. 3 Monaten habe ich mir die Cloudflyer in einer anderen Farbe gekauft. Sehr empfehlenswert. Warte schon auf die nächsten Modelle.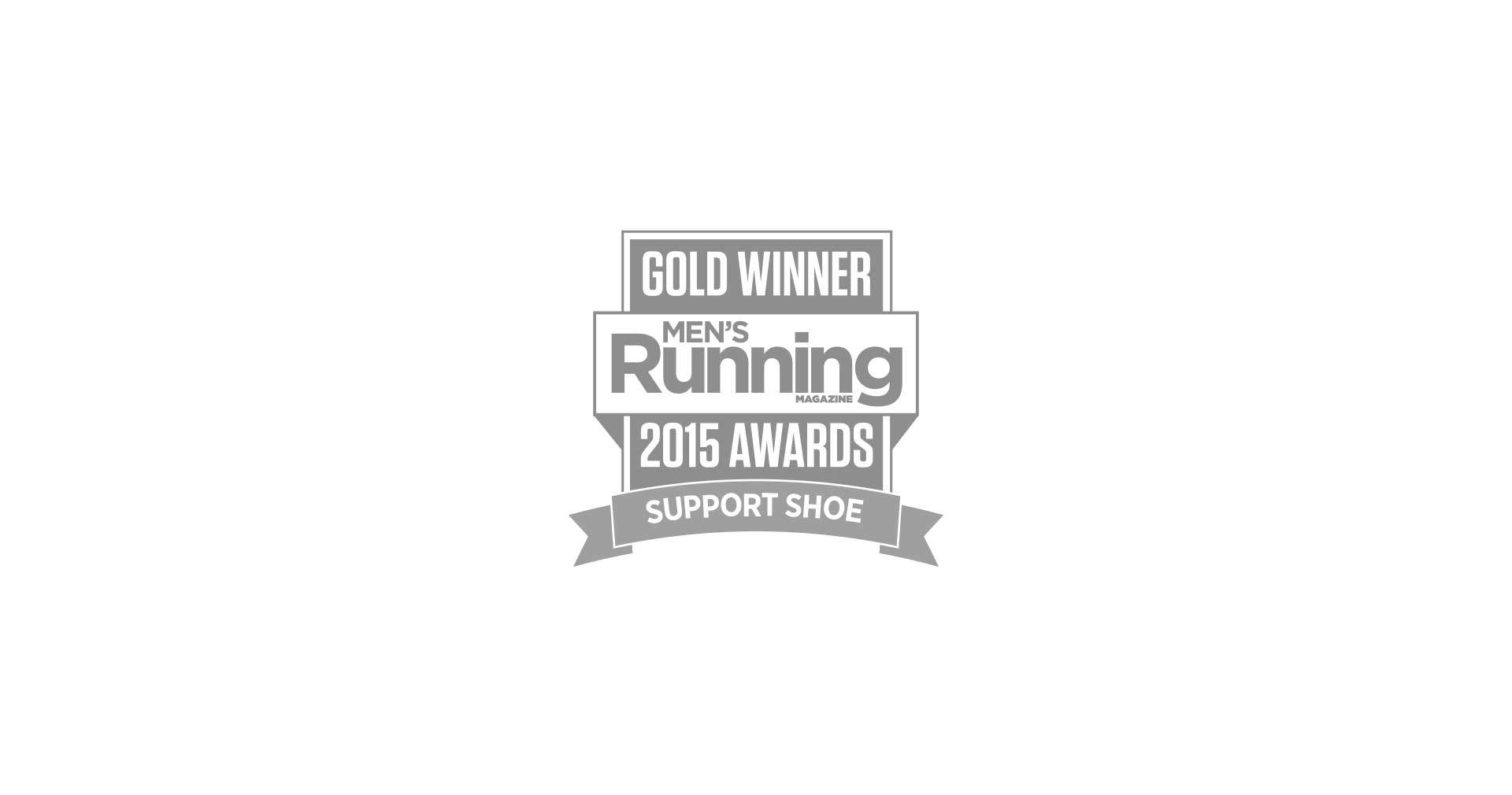 "I now LOVE the fit: they feel like I am not wearing shoes at all and they perform really well, especially after picking up a little speed."
"Running shoes have changed a lot in recent years, but this is much different."