Free delivery in 3-6 working days with free returns
Cloudsurfer
Agile and responsive running shoe.
Free delivery in 3-6 working days with free returns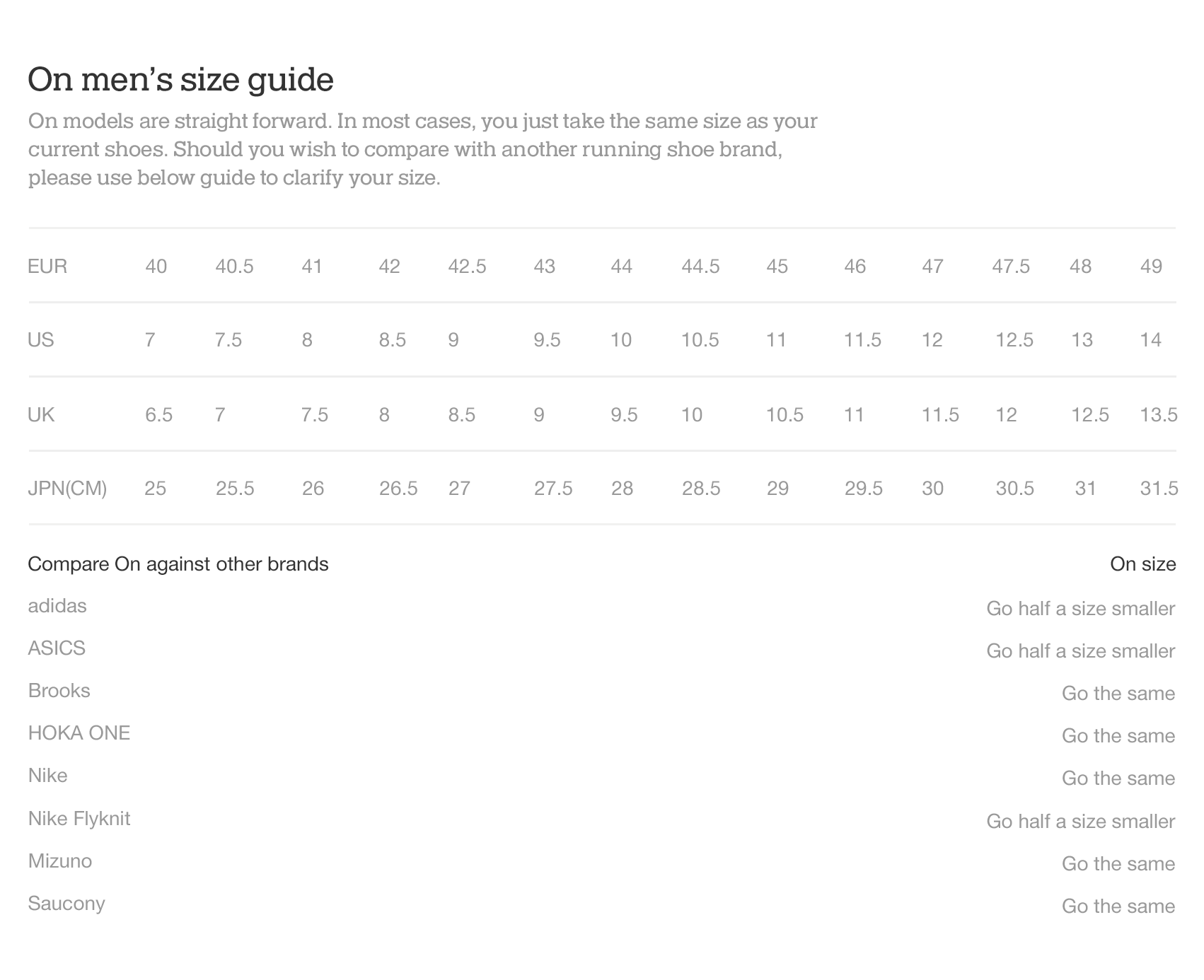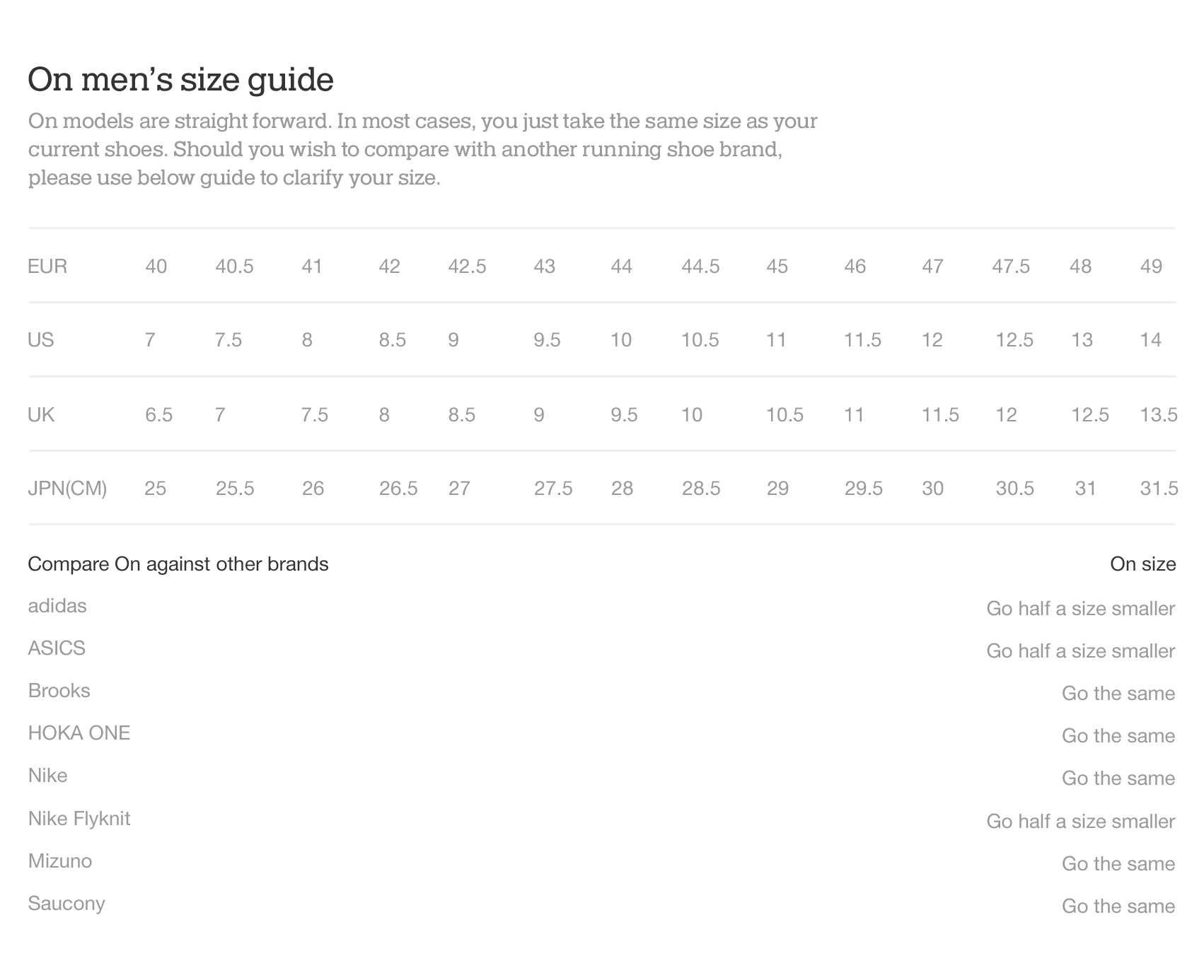 Live from the On Labs
The Cloudsurfer - shoes on, game on.
Breathable mesh
Uniquely engineered mesh places breathability and support exactly where they're needed on your foot. Knitted from one single layer to enhance the fit.
In-shoe comfort
Second-layer sock construction brings ultimate in-shoe comfort. It adapts to your foot for a unique fit.

Traction and lightness
Newly developed arrow pattern provides outstanding grip and traction. The open Cloud construction saves weight to make the Cloudsurfer lighter than ever.

Visibility and comfort
Reflective heel strap allows for improved nighttime visibility along with providing additional heel support.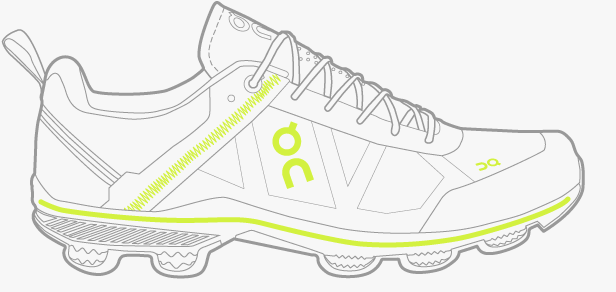 Runner profile
All types of runners looking for a cushioned yet highly responsive training and competition shoe
Goal
Increase performance, train and compete
Heel toe offset
7 mm | 0.28 in
Weight
275g|9.7oz (US M 8.5)
What runners say
A convert!
I have NEVER bought on hype, and always been stuck in my ways with regards my running gear. Heard so many positive reviews from people, I thought I would try, and I'm genuinely glad I did. Phenomenal. Highly recommend giving them a try.
Unbelievable service and pride in quality
I had purchased a pair of the Cloudsurfer shoes a couple months ago. The build quality is fantastic and I have had a blast running in them! In my normal use of the shoes I found that one of the "clouds" had torn. I contacted customer service to see if anything could be done. I spoke to Stas who was totally attentive and very quick to respond. I explained what had happened and submitted all the information that Stas requested. I just found out that they will be replacing my shoes!
I can't say enough about the service I received…top notch and truly refreshing! You have a customer for life! Thank you again!
-Brett
I love running again because of these shoes!!!
I went to my local running store to purchase another pair of running shoes since my new shoes were causing blisters. As I tried on the same brand I was use to wearing and a 'Cloudsurfer' I was on the fence on which one to buy. The running store owner told me to take a chance and purchase the Cloudsurfer. I am so glad that I did. I run easily 7-10 miles on my lunch hour and I feel great when I get done. No blisters, no pain!!! I am again in love with running. Thank you to the Swiss inventors of this shoe. I love them and will purchase again.
Thank you!