Free delivery in 4-6 working days with free returns
Cloud
The world's lightest fully cushioned running shoe.
Free delivery in 4-6 working days with free returns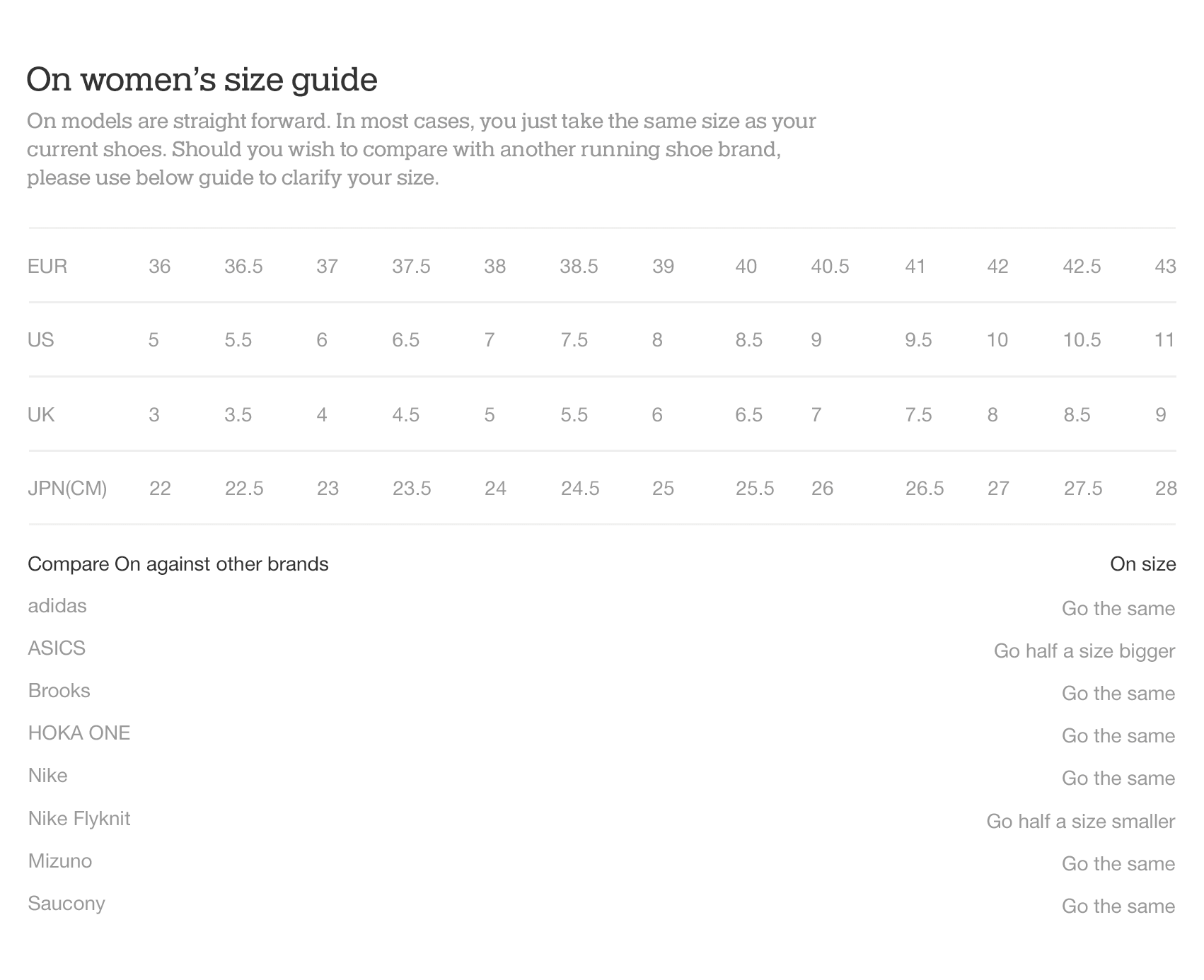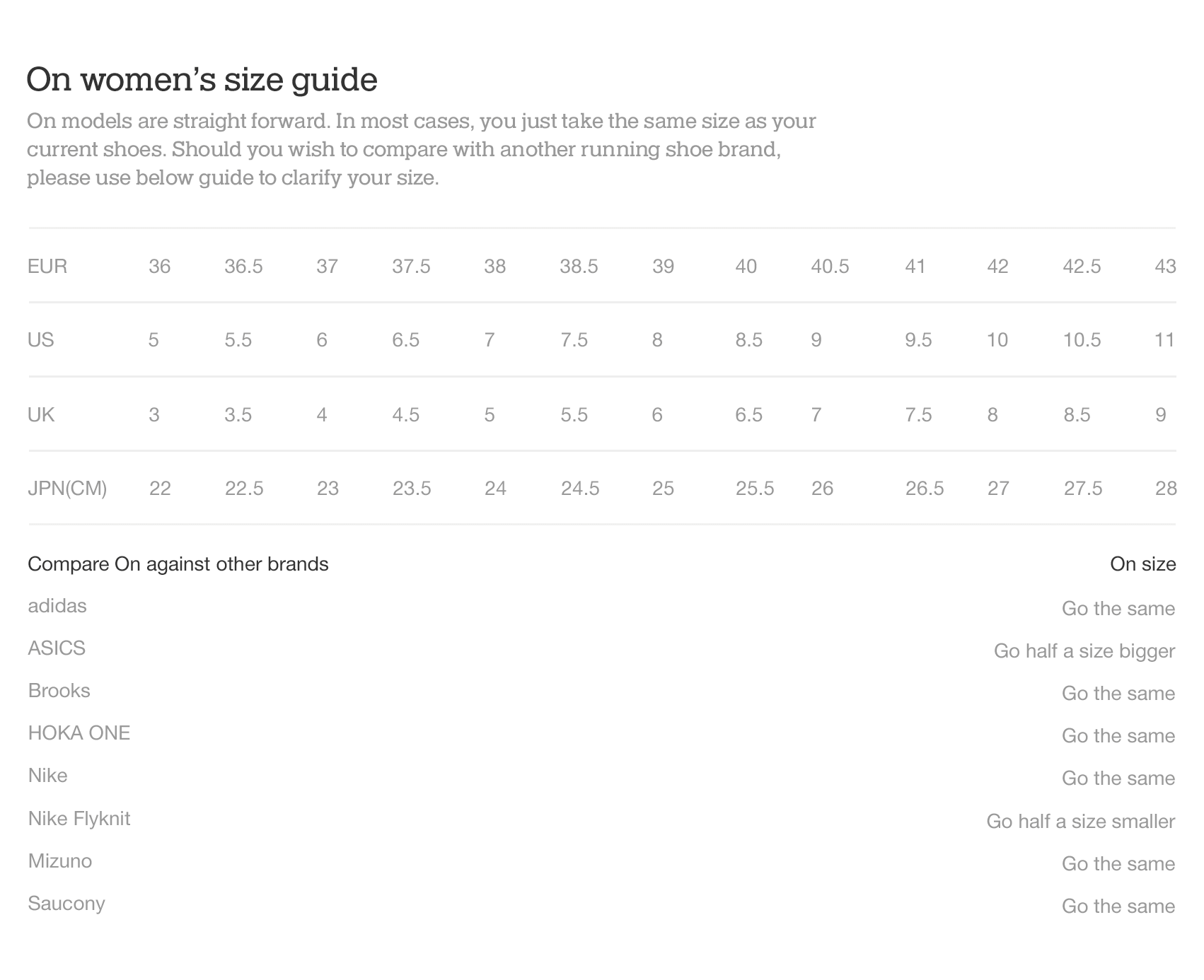 CloudTec® sole moves with you
Separated by a central channel, the CloudTec® sole responds to your individual gait. The Cloud elements are affixed directly to a semi-transparent Speedboard allowing each Cloud element to move individually.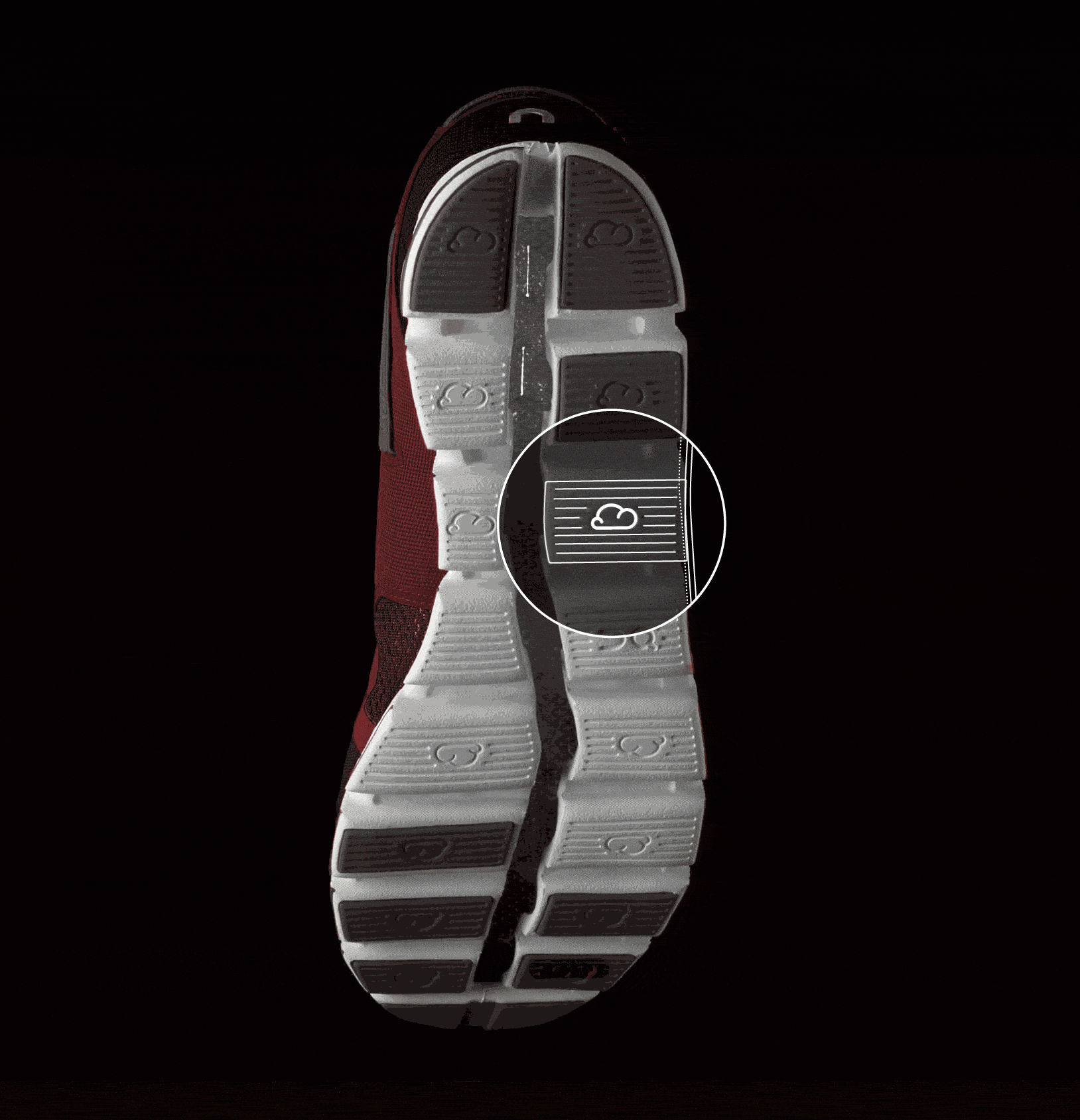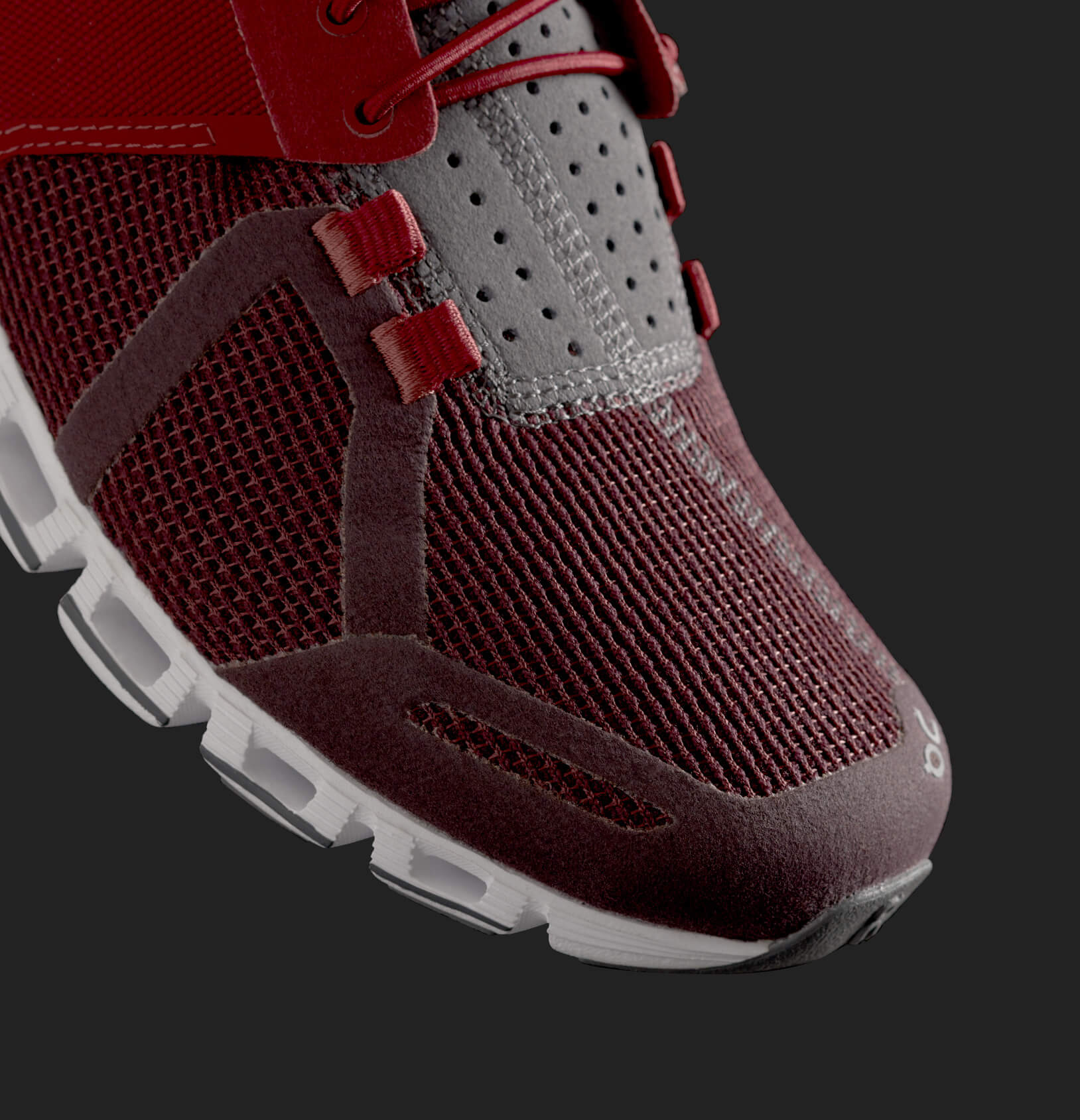 I introduce you to Zero-Gravity running
The Cloud is the lightest fully cushioned performance running shoe in the world. Designed for runners who want a minimal running shoe with maximum cushioning. Built from Zero-Gravity foam, the Cloud weighs less than 200 grams, making it a perfect lightweight performer.
Zero-Gravity foam
The CloudTec® sole is formed from a super-light, flexible and responsive Zero-Gravity EVA foam. Additionally, the deepflex grooves provide a natural range of motion and extreme flexibility.

Speed lacing
Forget about lacing up your running shoes: The On Cloud features an easy-entry lacing system that can be adapted to your foot. A conventional lace comes with every Cloud for tighter lacing.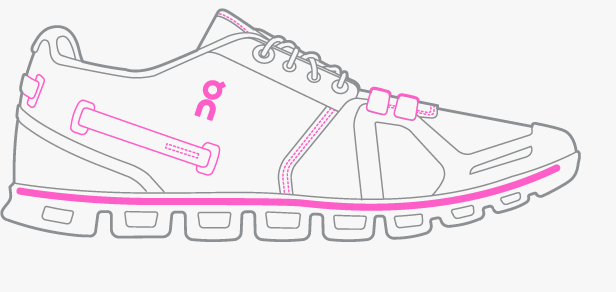 Runner profile
Runners who want a minimal running shoe with maximum cushioning
Goal
Made to run with ultimate lightness and comfort
6 mm | 0.23 in
168 g | 5.9 oz (US W 7)
Weight
168 g | 5.9 oz (US W 7)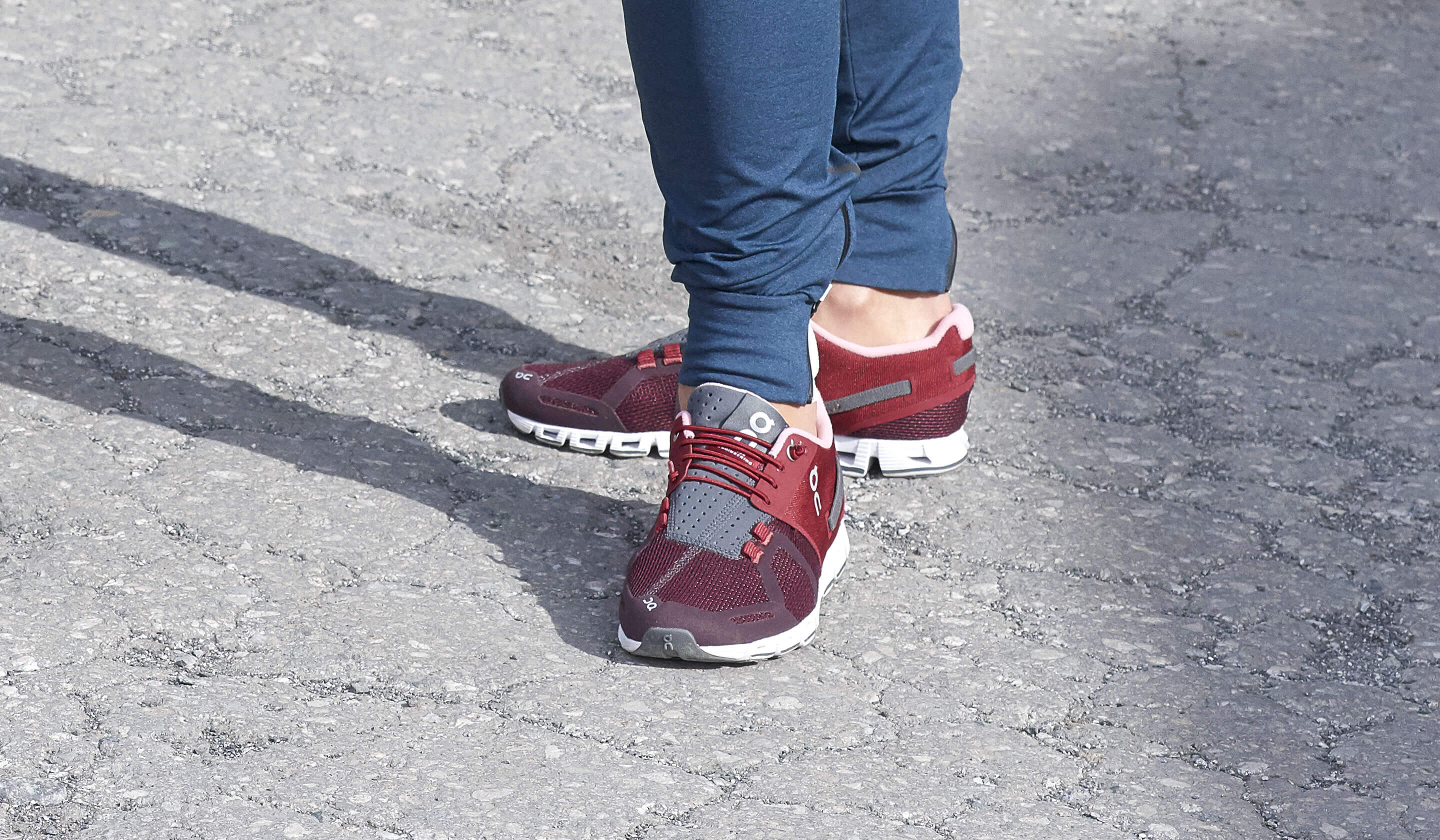 What runners say
Great shoes, great service!
Love these shoes. My wife loves hers too. I just wear mine for walking she wears hers at the gym. Super light and comfortable. Accurate fit for both (M10, W6.5). I had a small problem with one of mine with a seam coming undone and they replaced w/o question. Superlative service and support.
Best shoes ever.
air cloud trainer
I bought these in desperation because I have been suffering with Plantar fascitis for over a year. They are superb. I just wish I could find a winter walking shoe which gives me the same relief. Can thoroughly reccomend.
customer service
I am in love with On shoes since I bought my first pair. I use them for running and you run indeed on clouds. As they are so marvelously comfortable I ordered a more stylish pair for a trip. I was extremely unhappy when I ordered the shoes which on line looked to be available but then was told the were out of stock and I could order a different pair or get a credit. But than the customer service team was OUTSTANDING they responded immediately, kept me posted every few days on the progress and got me the shoes in time before my trip! Wow this is a whole new standard of customer service. Well done