Free delivery in 4-6 working days with free returns
Cloud
The world's lightest fully cushioned running shoe.
Free delivery in 4-6 working days with free returns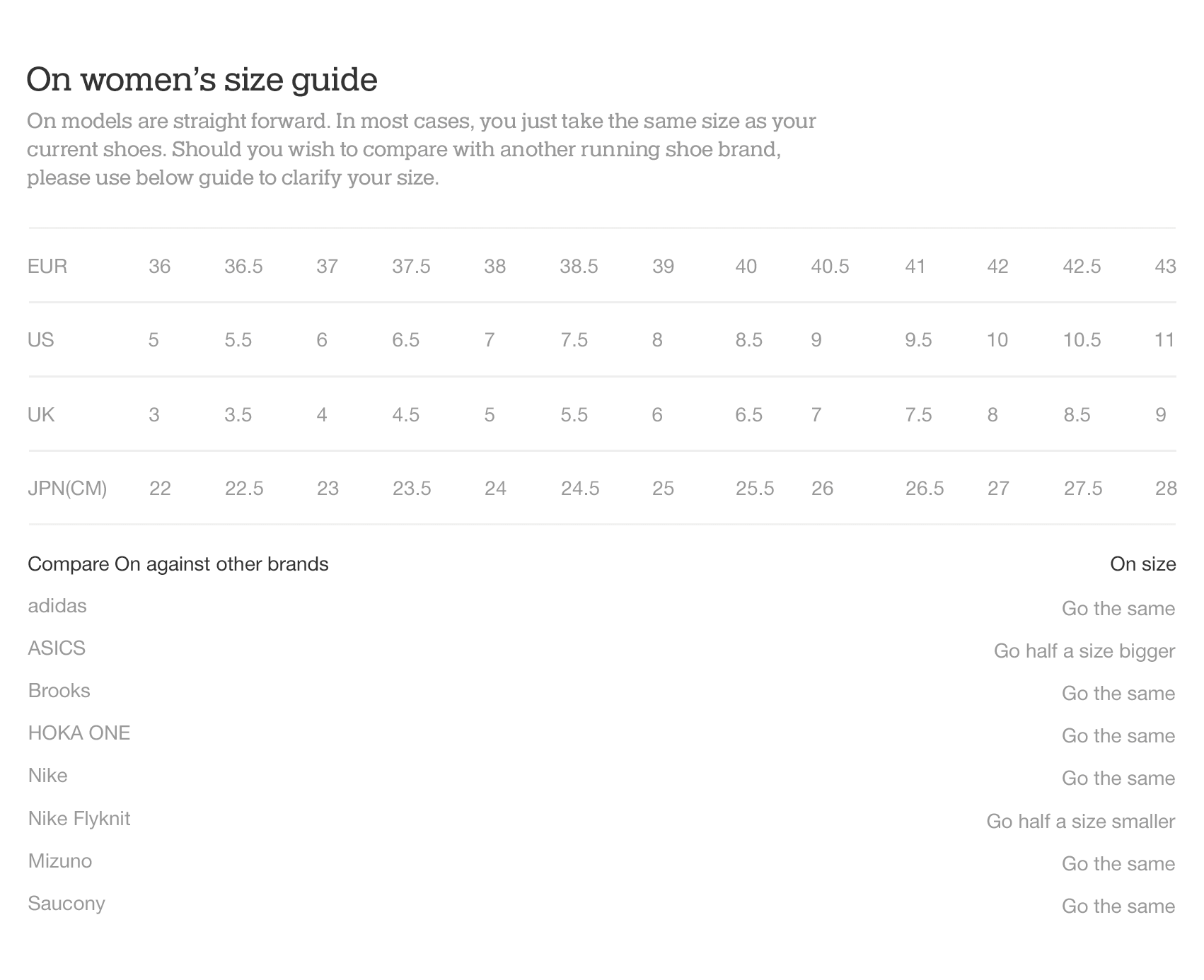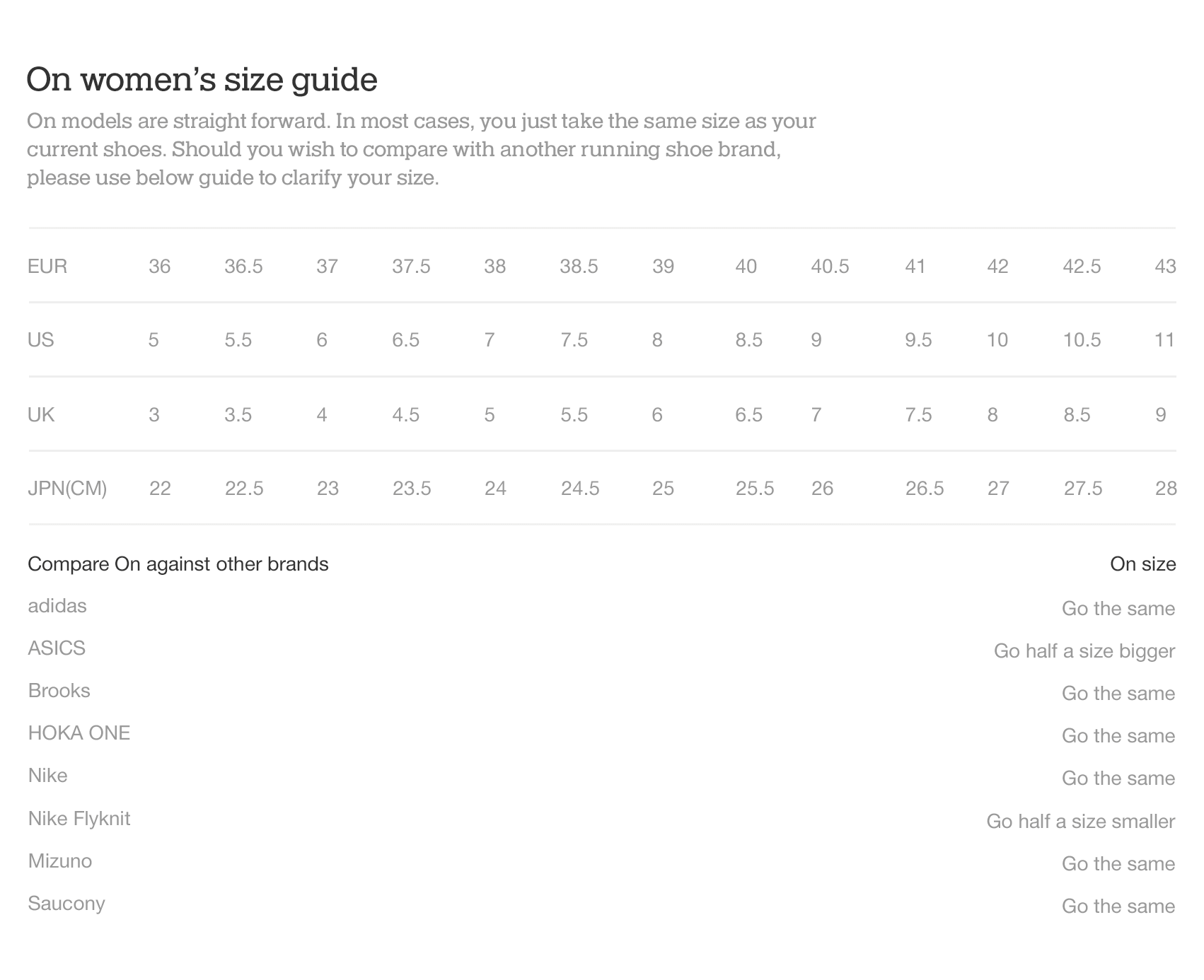 CloudTec® sole moves with you
Separated by a central channel, the CloudTec® sole responds to your individual gait. The Cloud elements are affixed directly to a semi-transparent Speedboard allowing each Cloud element to move individually.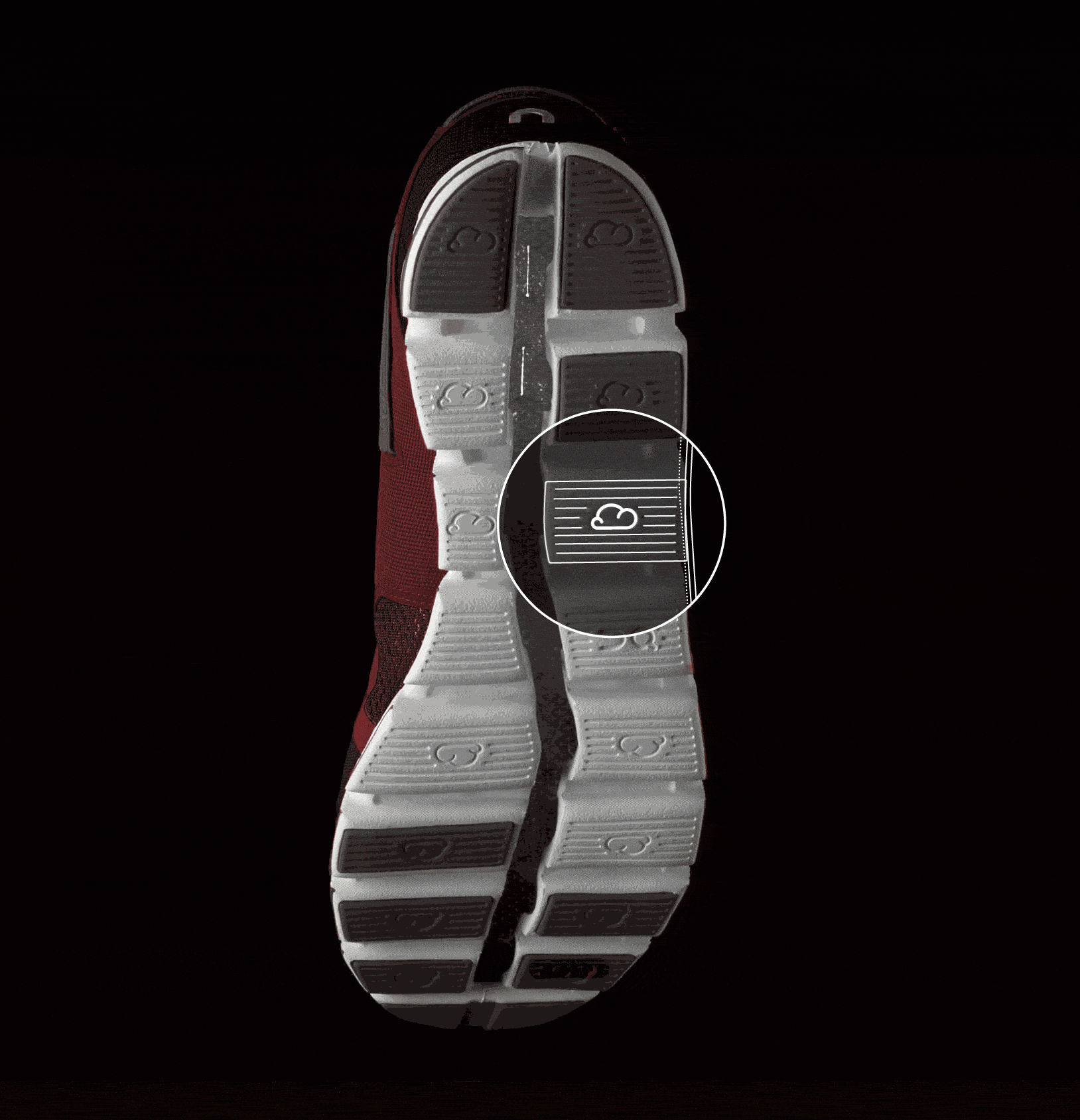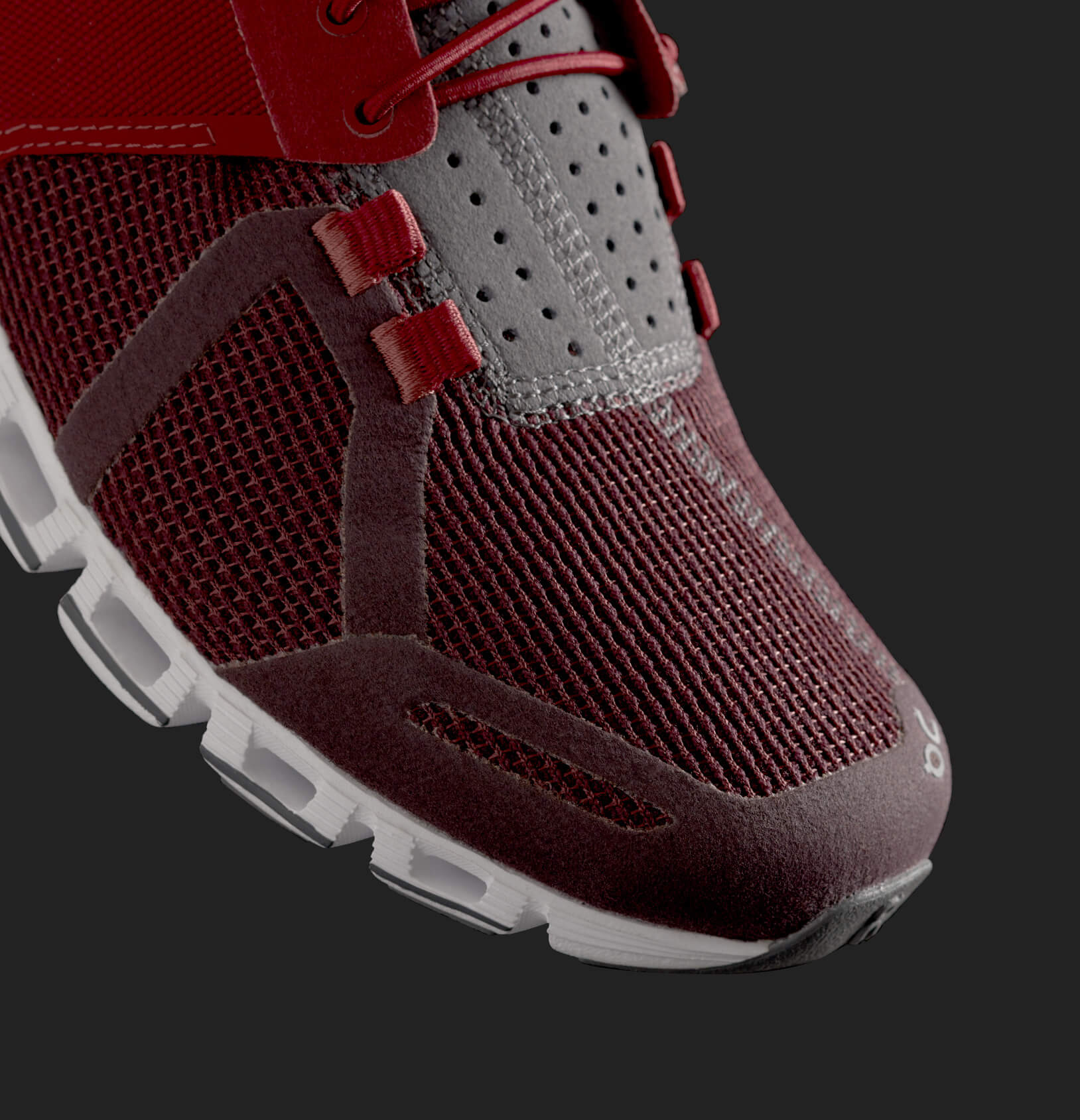 I introduce you to Zero-Gravity running
The Cloud is the lightest fully cushioned performance running shoe in the world. Designed for runners who want a minimal running shoe with maximum cushioning. Built from Zero-Gravity foam, the Cloud weighs less than 200 grams, making it a perfect lightweight performer.
Zero-Gravity foam
The CloudTec® sole is formed from a super-light, flexible and responsive Zero-Gravity EVA foam. Additionally, the deepflex grooves provide a natural range of motion and extreme flexibility.

Speed lacing
Forget about lacing up your running shoes: The On Cloud features an easy-entry lacing system that can be adapted to your foot. A conventional lace comes with every Cloud for tighter lacing.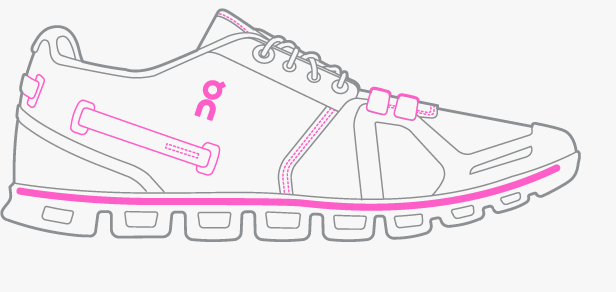 Runner profile
Runners who want a minimal running shoe with maximum cushioning
Goal
Made to run with ultimate lightness and comfort
6 mm | 0.23 in
168 g | 5.9 oz (US W 7)
Weight
168 g | 5.9 oz (US W 7)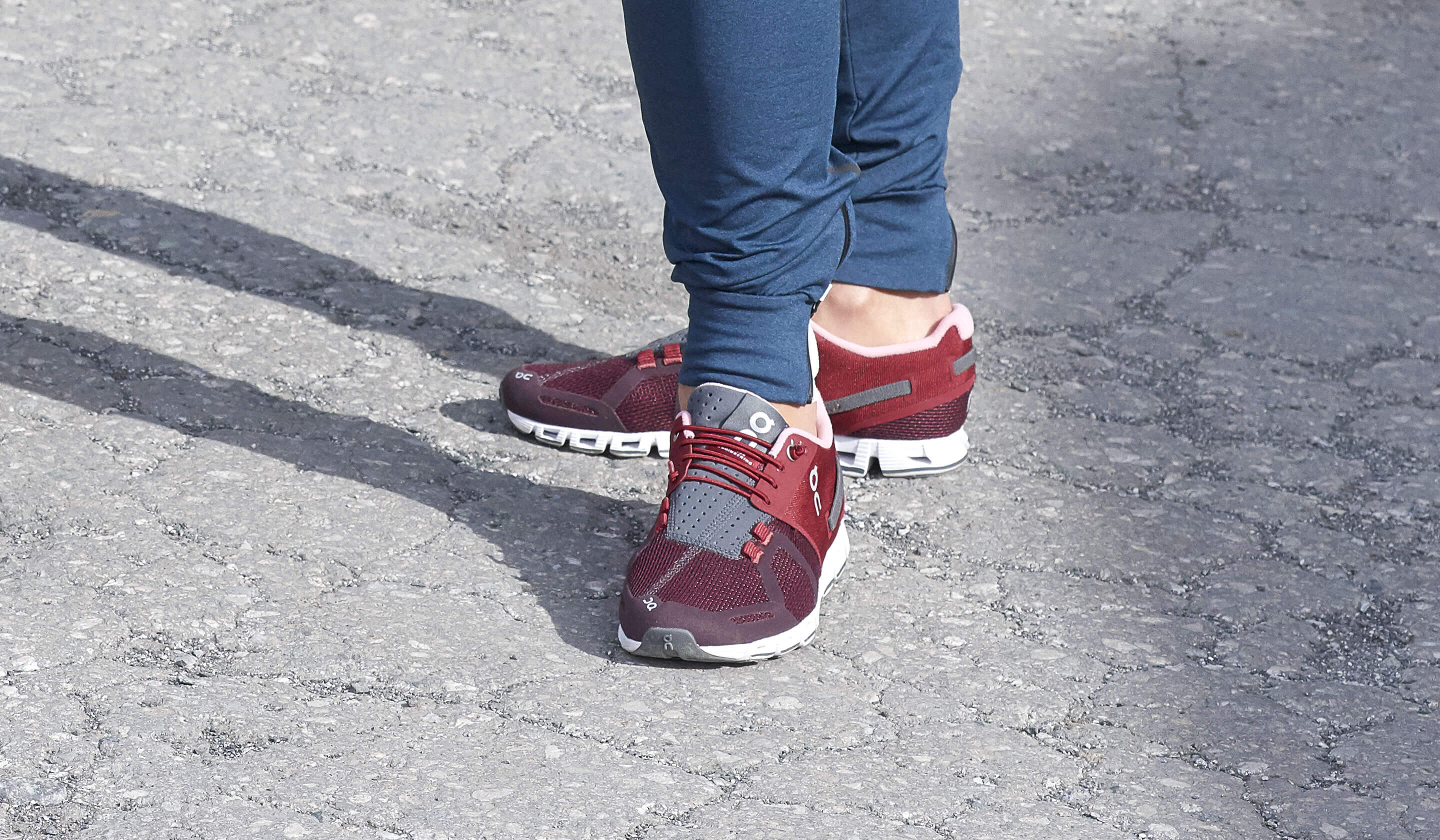 What runners say
Top quality
Great running trainers. Started running in Jan 2016 and predictably began getting various injuries and niggles. Decided to change trainers and I chose these and i have not looked back. They are lightweight and incredibly comfy, no rubbing, chafing even after 26miles. The only chafing was in areas unmentionable :). I have completed two marathons in 2016 and my time is down to 3hrs 16mins. Aiming for sub 3hrs in 2017 and with these bad boys on, nothing can stop me. I use them for 5k and 10ks too but i want the cloudracers for those distances, hopefully santa brings me them :) . They may be slightly pricey but if you are serious about running then you got to get some serious gear, plus I reckon they will save you on physio bills. Some complain about stones getting caught in between the "clouds" but they are not designed for off road running. City running and hard tarmac are where they excel. Buy them you wont regret it!
BEST YET
Absolutely the best sneakers I've had, yet. I'm traditionally a Salomon buyer-- for the look, wear and tear, and performance. The Clouds gave me the look, a better fit, lighter feel, AND the wear and tear. Definitely my go-to sneakers, now. Great job.
ON Cloud
WALKING, TRAINING, COMPETING
From monday to sunday, this is the only thing your feet is gona ask you!!!
Light, fresh and responsive, exceptional quality and a very good costumer service!
This is the only running shoe i have bought second time, and they are going with me to the IronMan!
I am very pleased!