Free delivery in 4-6 working days with free returns
Cloud
The world's lightest fully cushioned running shoe.
Free delivery in 4-6 working days with free returns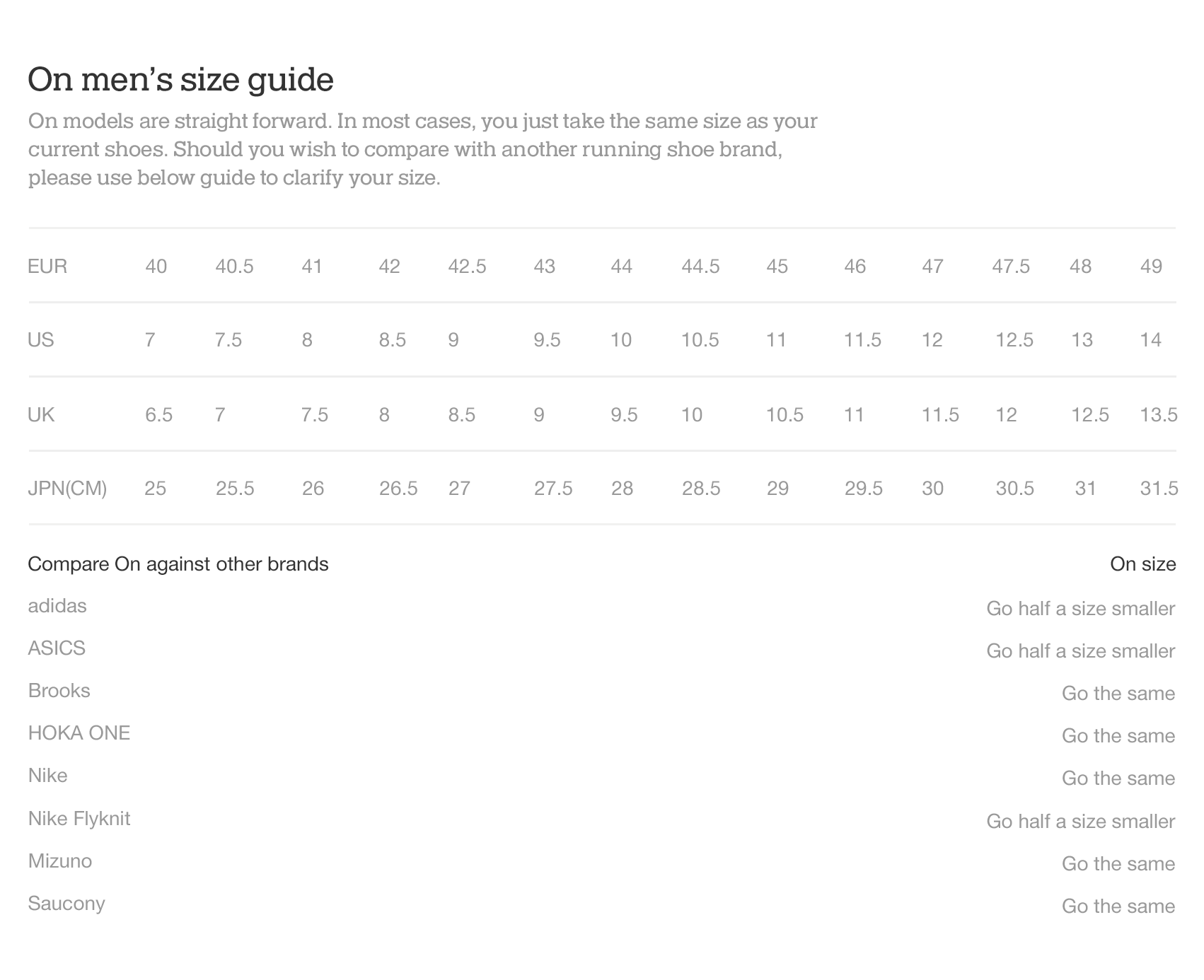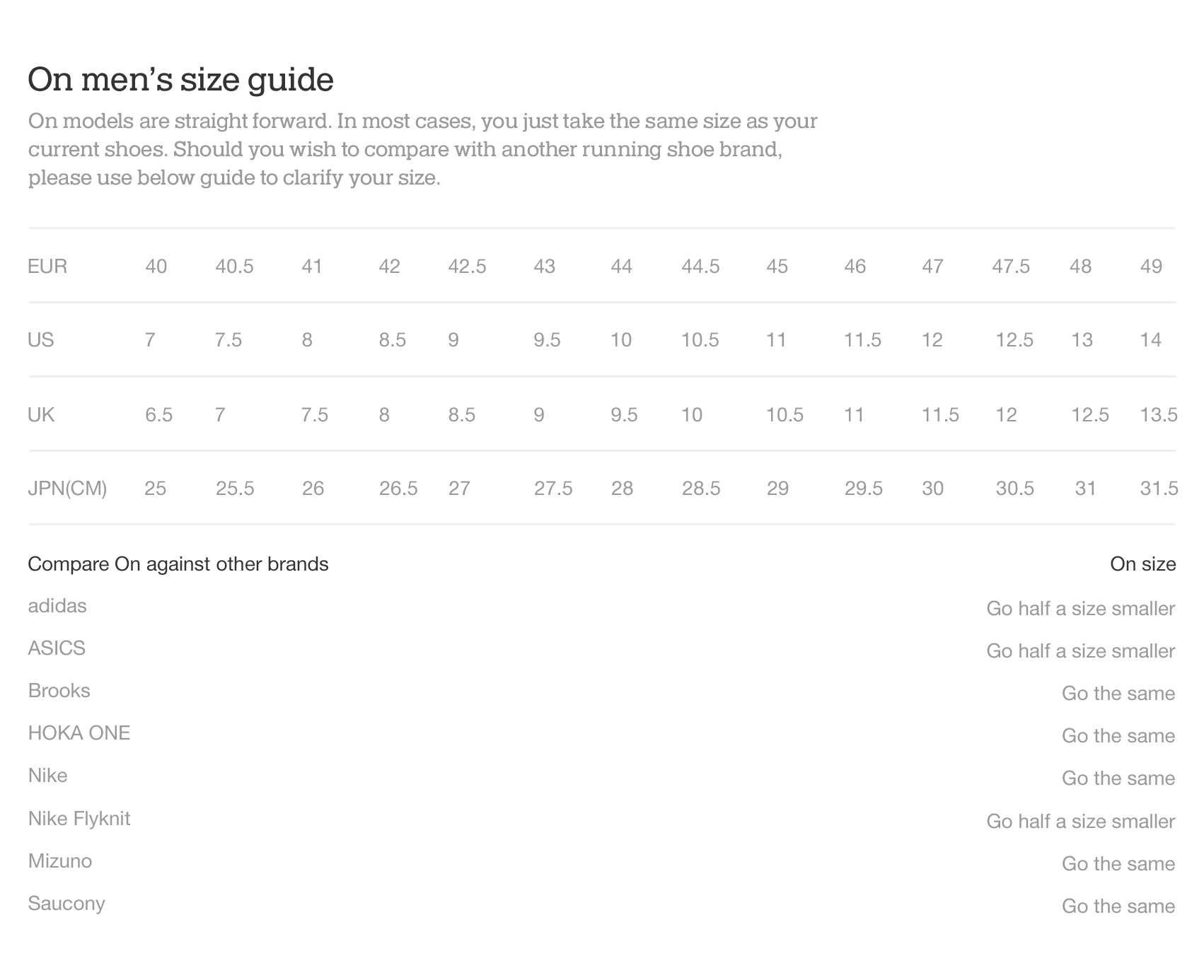 CloudTec® sole moves with you
Separated by a central channel, the CloudTec® sole responds to your individual gait. The Cloud elements are affixed directly to a semi-transparent Speedboard allowing each Cloud element to move individually.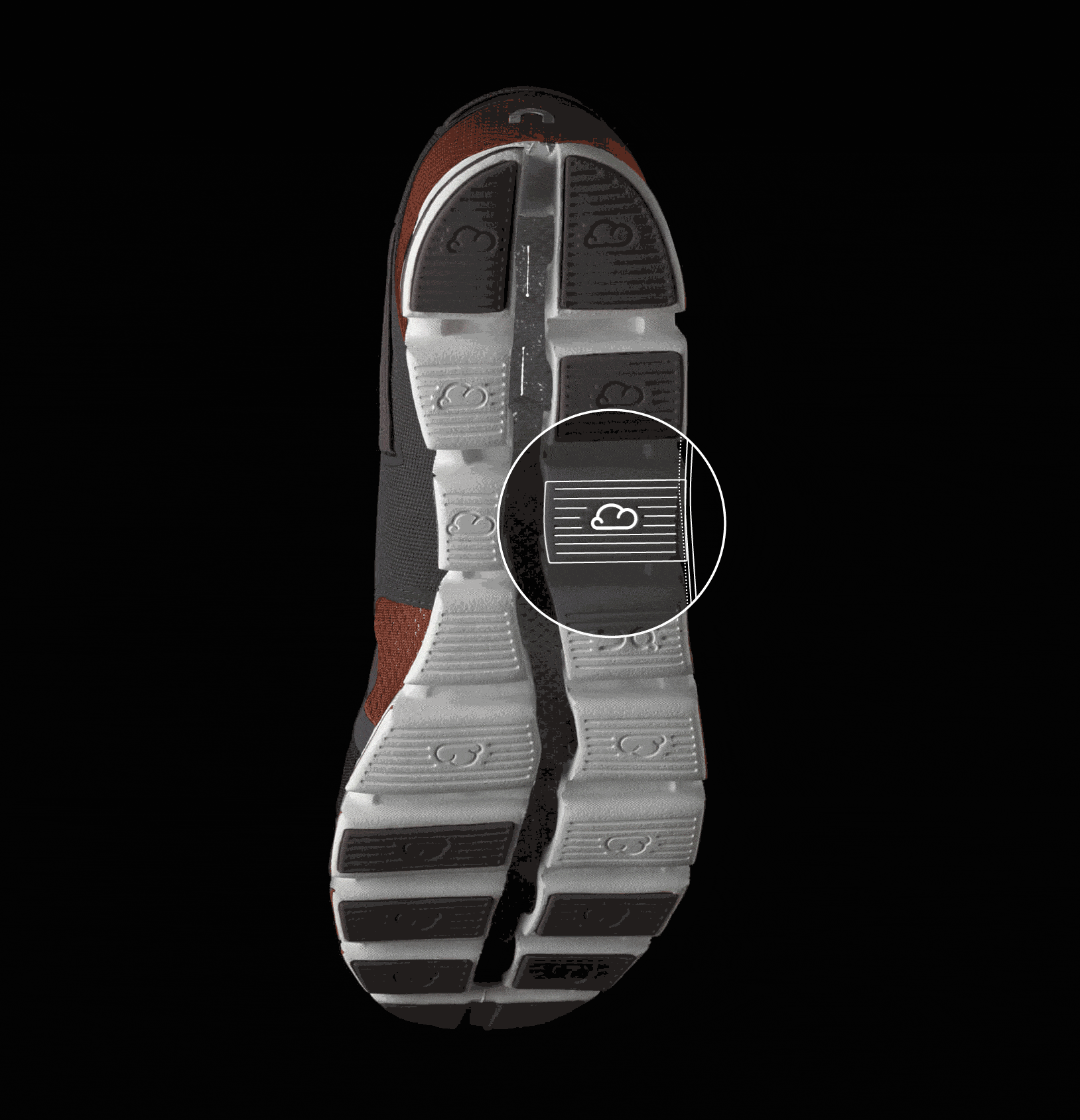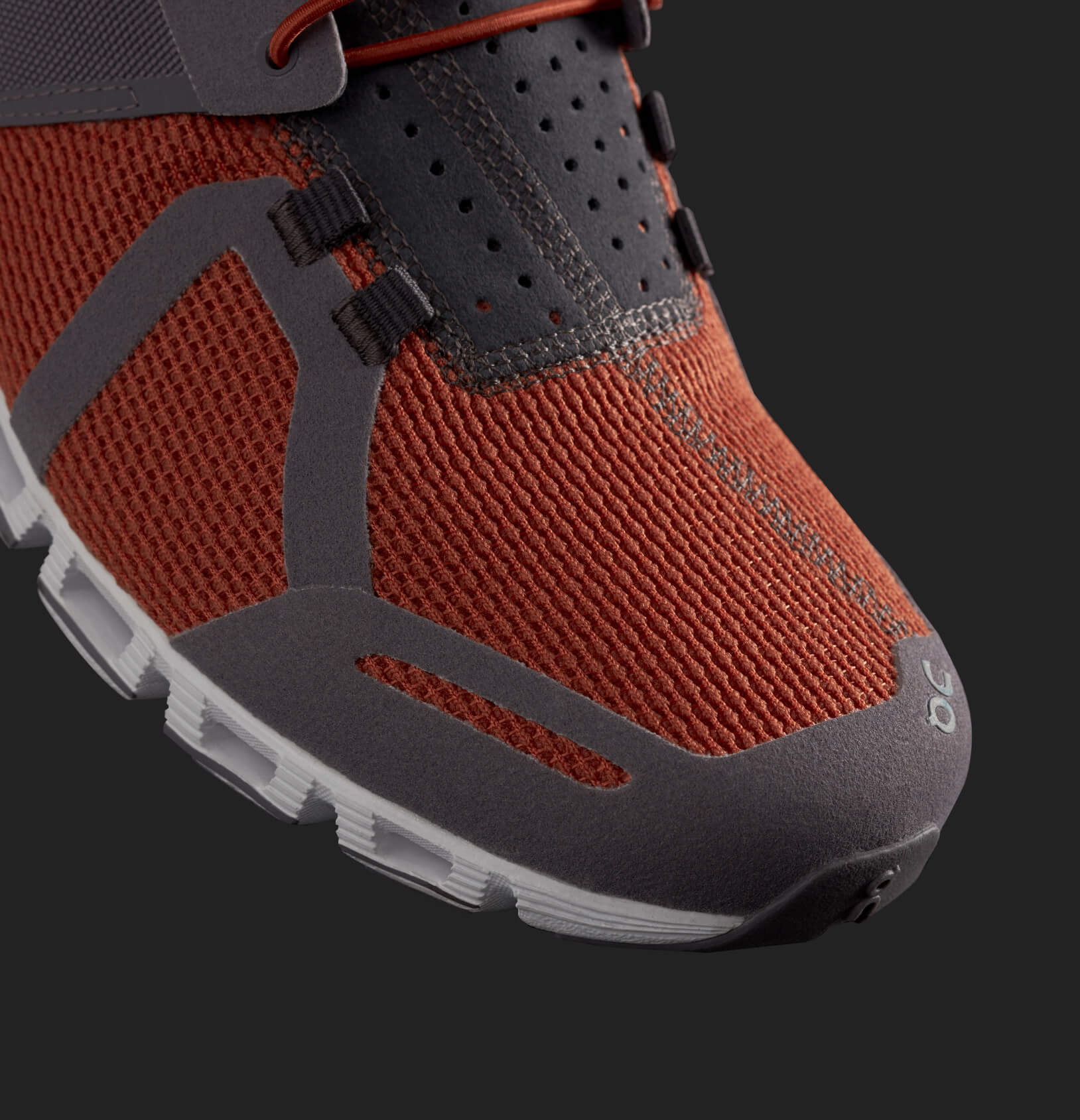 I introduce you to Zero-Gravity running
The Cloud is the lightest fully cushioned performance running shoe in the world. Designed for runners who want a minimal running shoe with maximum cushioning. Built from Zero-Gravity foam, the Cloud weights less than 200 grams, making it a perfect lightweight performer.
Zero-Gravity foam
The CloudTec® sole is formed from a super-light, flexible and responsive Zero-Gravity EVA foam. Additionally, the deepflex grooves provide a natural range of motion and extreme flexibility.

Speed lacing
Forget about lacing up your running shoes: The On Cloud features an easy-entry lacing system that can be adapted to your foot. A conventional lace comes with every Cloud for tighter lacing.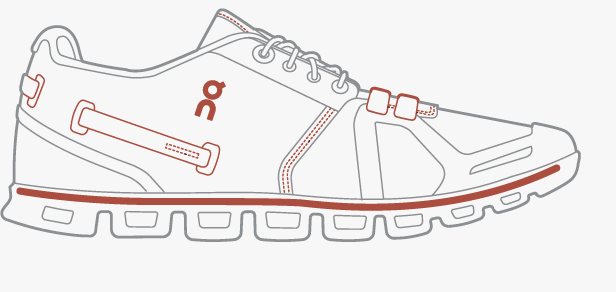 Runner profile
Runners who want a minimal running shoe with maximum cushioning
Goal
Made to run with ultimate lightness and comfort
Heel-toe offset
6 mm | 0.23 in
Weight
198 g | 7.0 oz (US M 8.5)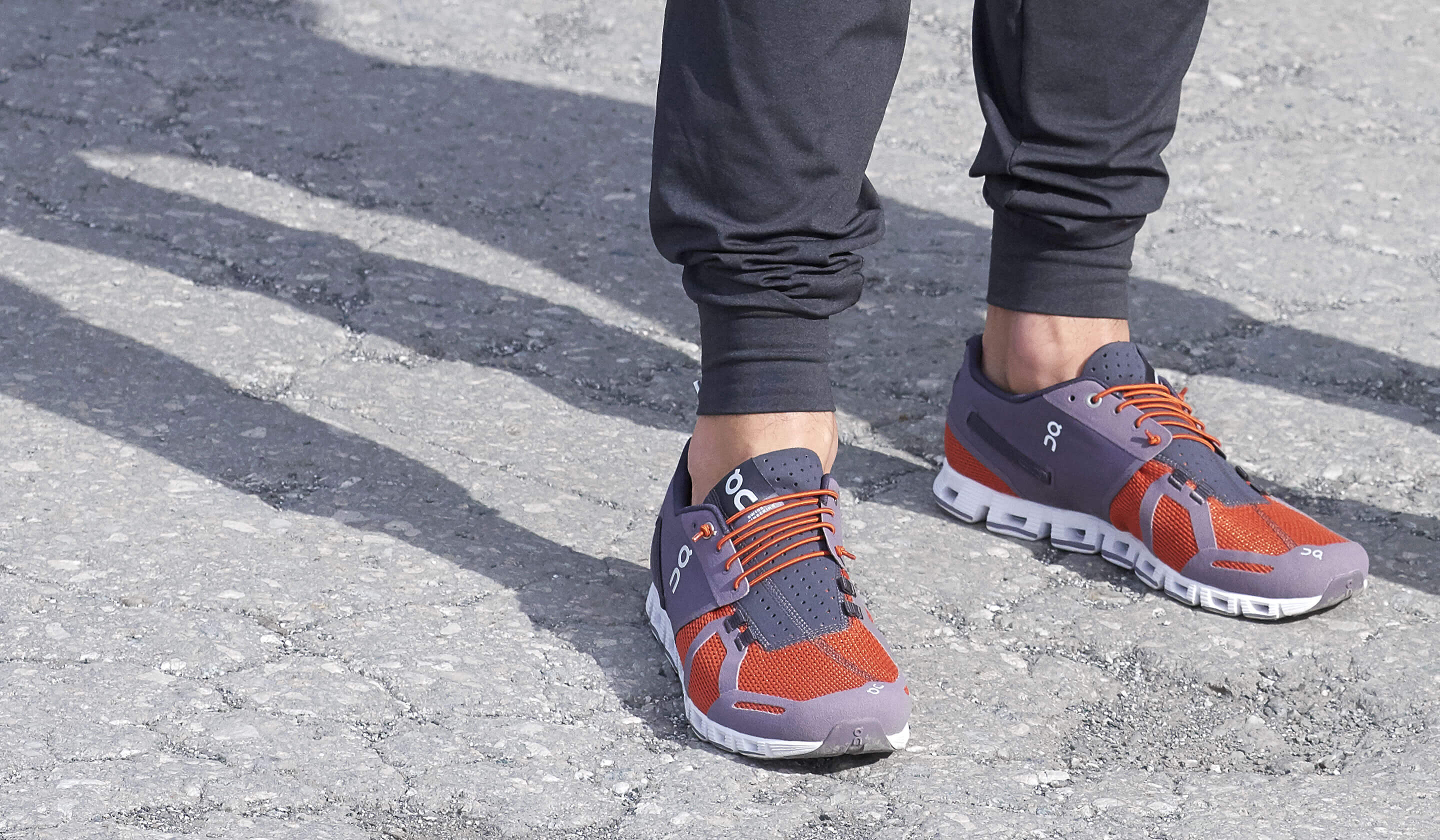 What runners say
Oops
I flew out of town for a race and forgot my original shoes. OOPS! I went to my favorite running store ( Geneva Running Outfitters, Geneva, IL) and saw these. The next day I tried these on. I liked how light and spacious the upper felt. Not too much padding and plenty of ventilation.
I ran a marathon in them the next day. I didd't even wear them around the house. I literally wore them straight from the box to the race. Not a single blister or hot spot. My feet felt great. I am so so so happy I was able to get ahold of these shoes.
ON THE CLOUD SHOE
I have 4 pairs of these shoes and absolutely love them! They are light weight and provide great support. I especially like the way I round corners. Currently, I run about 40 miles per week, and since purchasing my first pair, this is the only shoe I run in. My favorites. Just waiting for a few more bright colors to come out so I can buy more. My only complaint is the way the shoes picks up rocks. Easy to remove the rocks, so not a big problem. Overall, my favorite running shoe!!!
Running on the Clouds!!
I just bought a pair o Clouds yesterday and did an 8 mile very brisk walk. Excellent cushioning for a lightweight shoe. Am looking forward to a long and enduring relationship with On!! One of the best shoes in decades!!