Free delivery in 4-6 working days with free returns
Cloudventure Waterproof
Stay protected against the elements in a lightweight trail shoe
Free delivery in 4-6 working days with free returns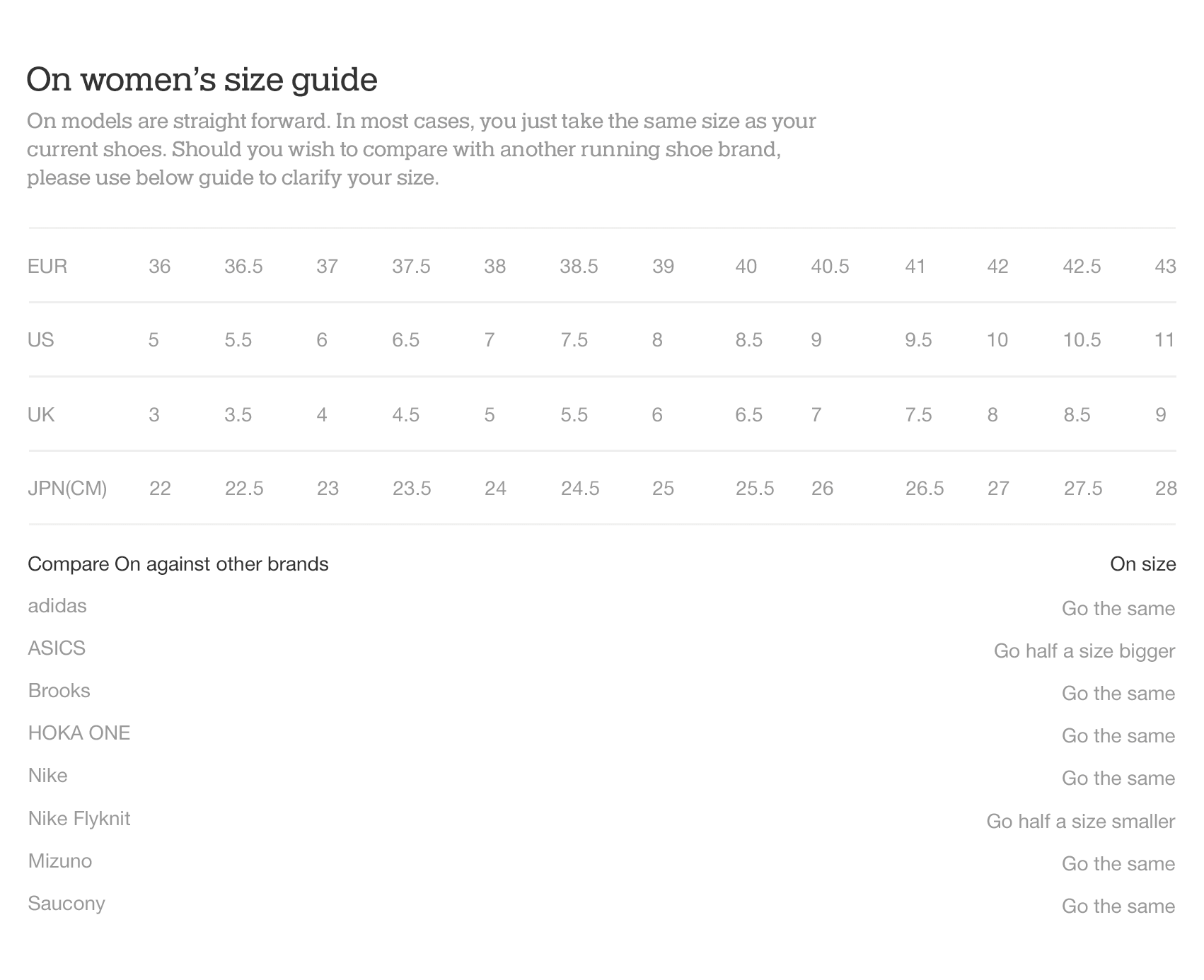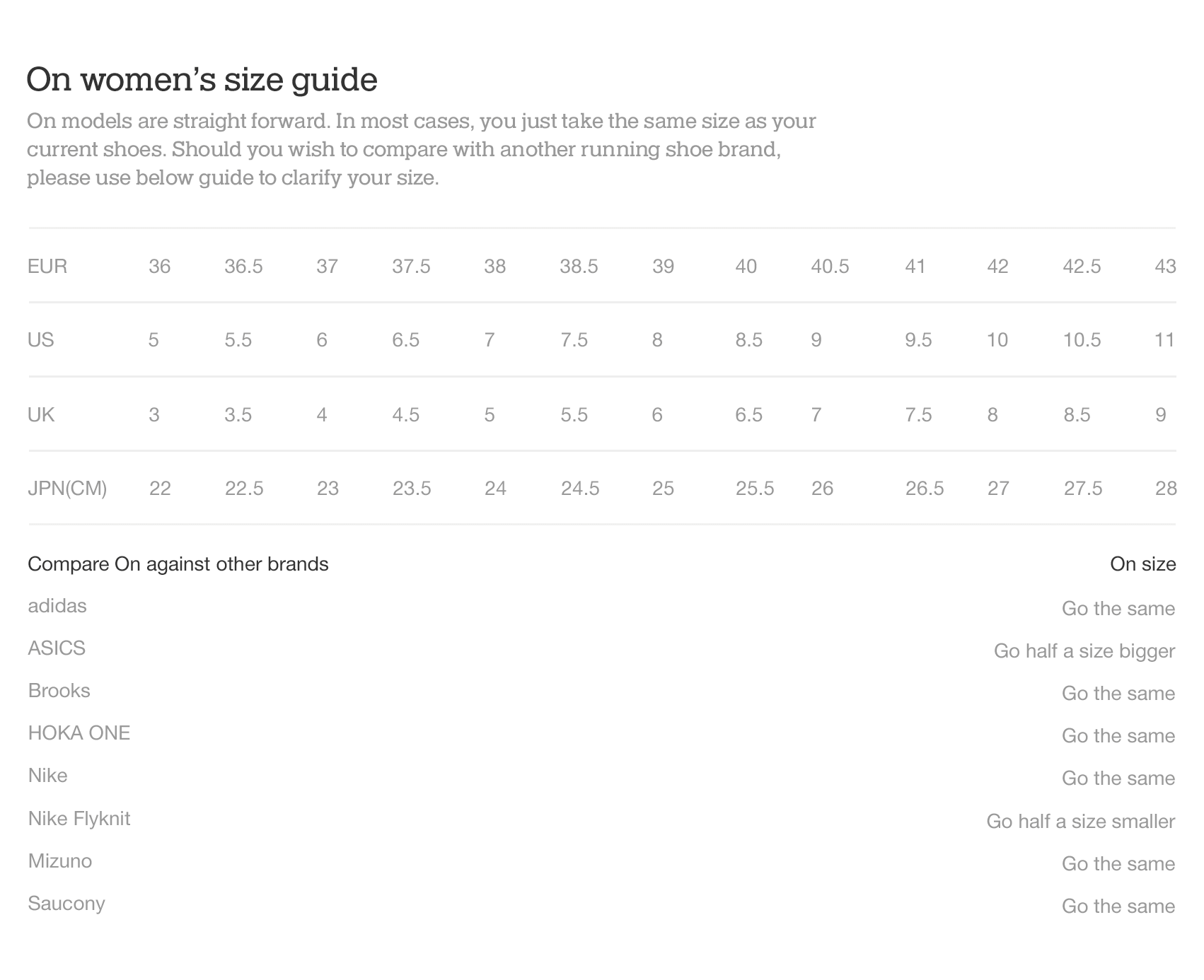 Live from the On Labs
The Cloudventure – born in the Swiss Alps.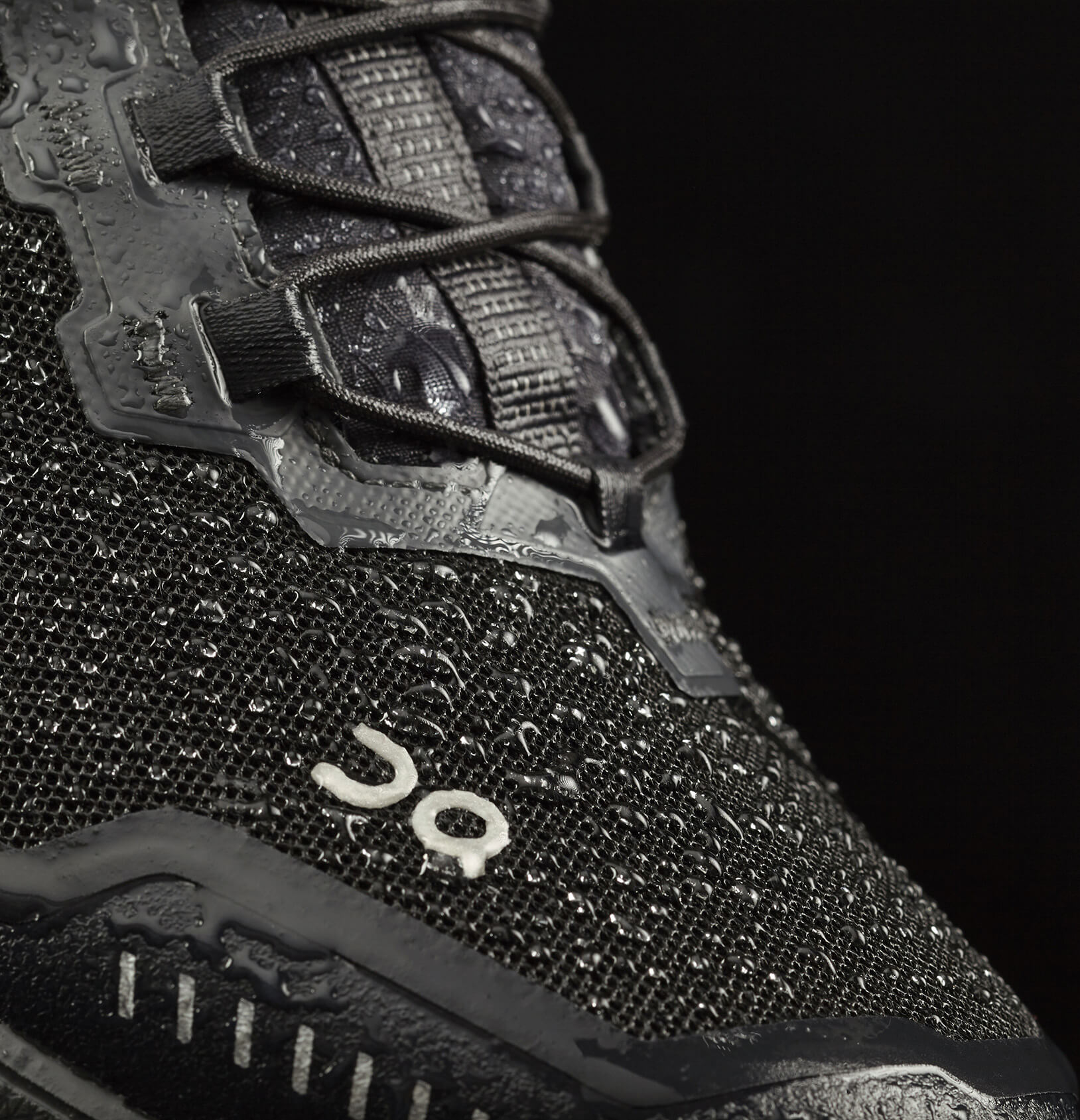 Stay dry – Inside and out
The advanced On membrane is 100% water- and windproof and physical, not chemically coated, meaning it does not wash out over time. This allows it to be highly stretchable, lighter overall and far more breathable compared to most other waterproof shoes on the market.
Micro-engineered Grip-Rubber sole
The Grip-Rubber profile of the Cloudventure performs in the most demanding conditions. Its sole is micro-engineered with four distinct levels of grip, so you're in control on the trail, and the street.


Intelligent CloudTec® cushioning
The patented CloudTec® sole has 11 individual pods that stretch back upon impact to offset the forces of downhill running. We call it horizontal cushioning, and it comes on top of our standard vertical cushioning.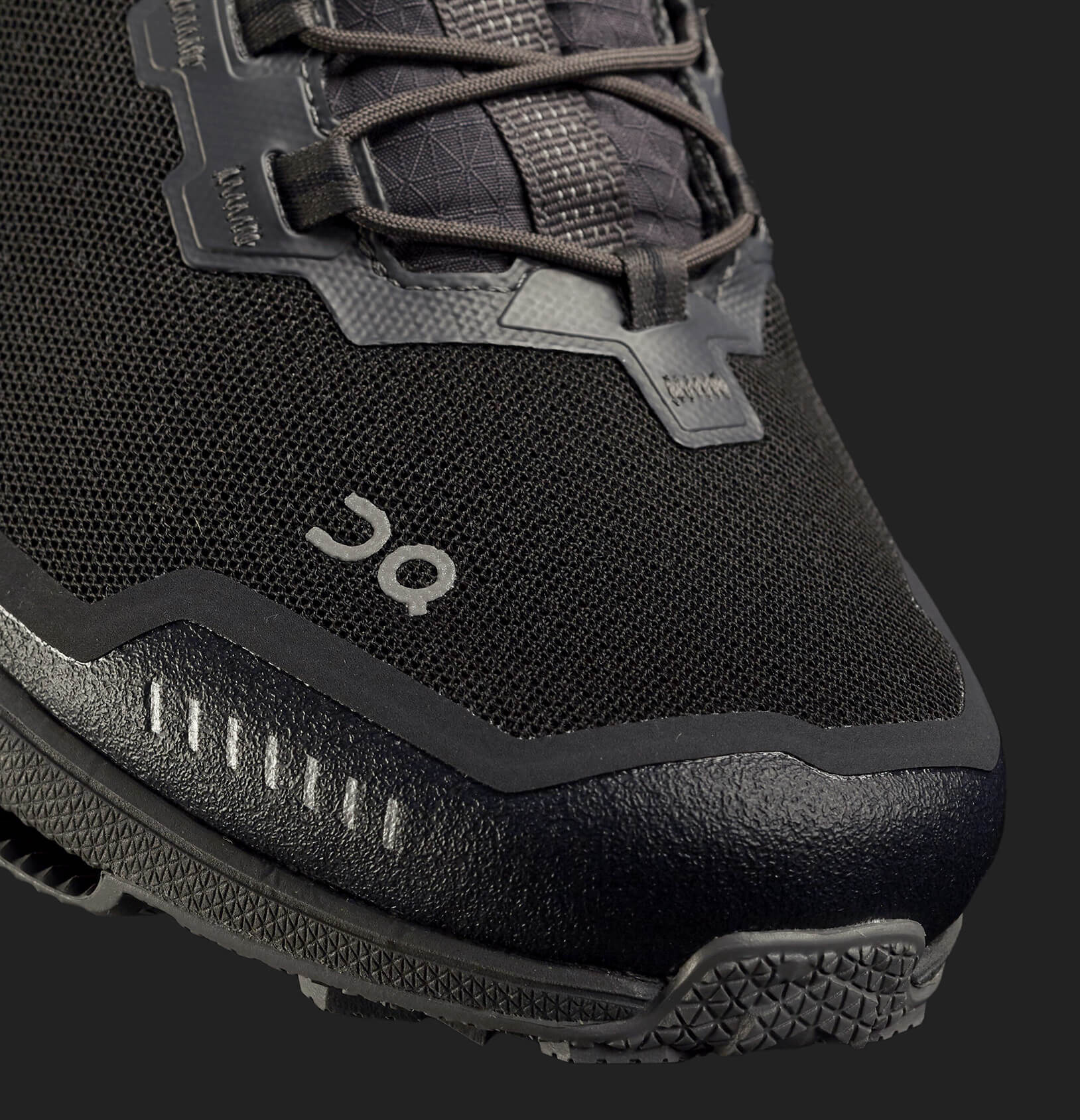 Made for the trail
Every aspect of the Cloudventure has been engineered with the ultimate trail running shoes in mind – right down to the toe-caps. Fused with rubber and engineered mesh, it provides protection for the toes while still remaining lightweight and flexible.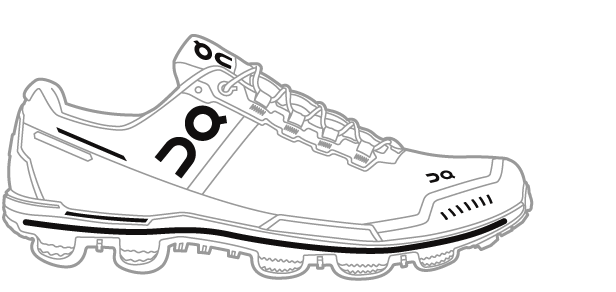 Runner profile
Runners looking for a lightweight trail shoe with full cushioning protection
Goal
Reach places others can't
Heel-toe offset
6 mm | 0.23 in
Weight
240 g I 8.5 oz (US W 7)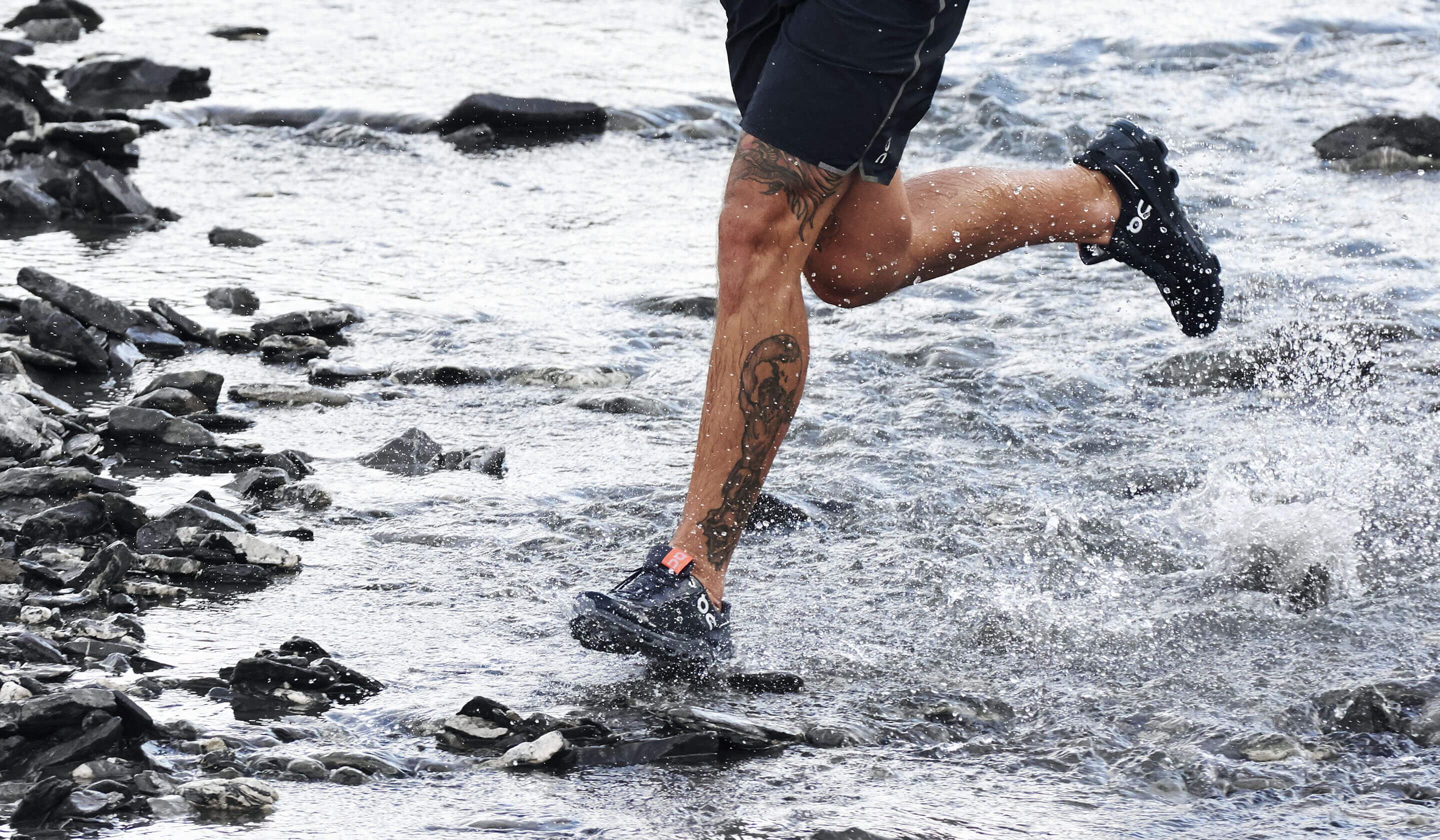 What runners say
Excellent grip, keeps the snow out and the feet warm.
Bought for training in snow and ice on mountain trails. Excellent grip, keeps the snow out and the feet warm. Slightly heavier overall and stiffer in the upper than Cloudventure 'summer', but feet adapted quickly to the difference. Less cushioning on bitumen and pavement than Clouds, but fantastic on trails.
Only train in Ons (Cloud (street running), Cloudracer (track intervals), Cloudflow (street running), and Cloudventure for trails). No other shoe does what these shoes do.
Love 'em to bits.
Run on Cloudventure Waterproof
Hi,
Today I was ran on Cloudventure Waterproof over 22 km and I must say they are excellent. Have him immediately adapt to the foot, not hard as the Previous Version of winter.
Light feet all,
Jernej
Best overall waterproof running shoes
I own two pairs of on shoes and love them. Now I'm glad to find this waterproof offering! I have tried many waterproof running shoes and this pair is a winner. Here is what I like: The soles are relatively flexible for waterproof trail shoes, although I would like more flexibility. They're suitable for non-running occasions owing to the modest black color. The shoes' profile is slim yet it feels roomy around my feet. The laces are smooth against the eyelets which makes it easy to pull the laces tight, like hiking boots. I feel it slightly less breathable than gore tex shoes but it's not a problem at all.