Free delivery in 4-6 working days with free returns
Cloud
The world's lightest fully cushioned running shoe.
Free delivery in 4-6 working days with free returns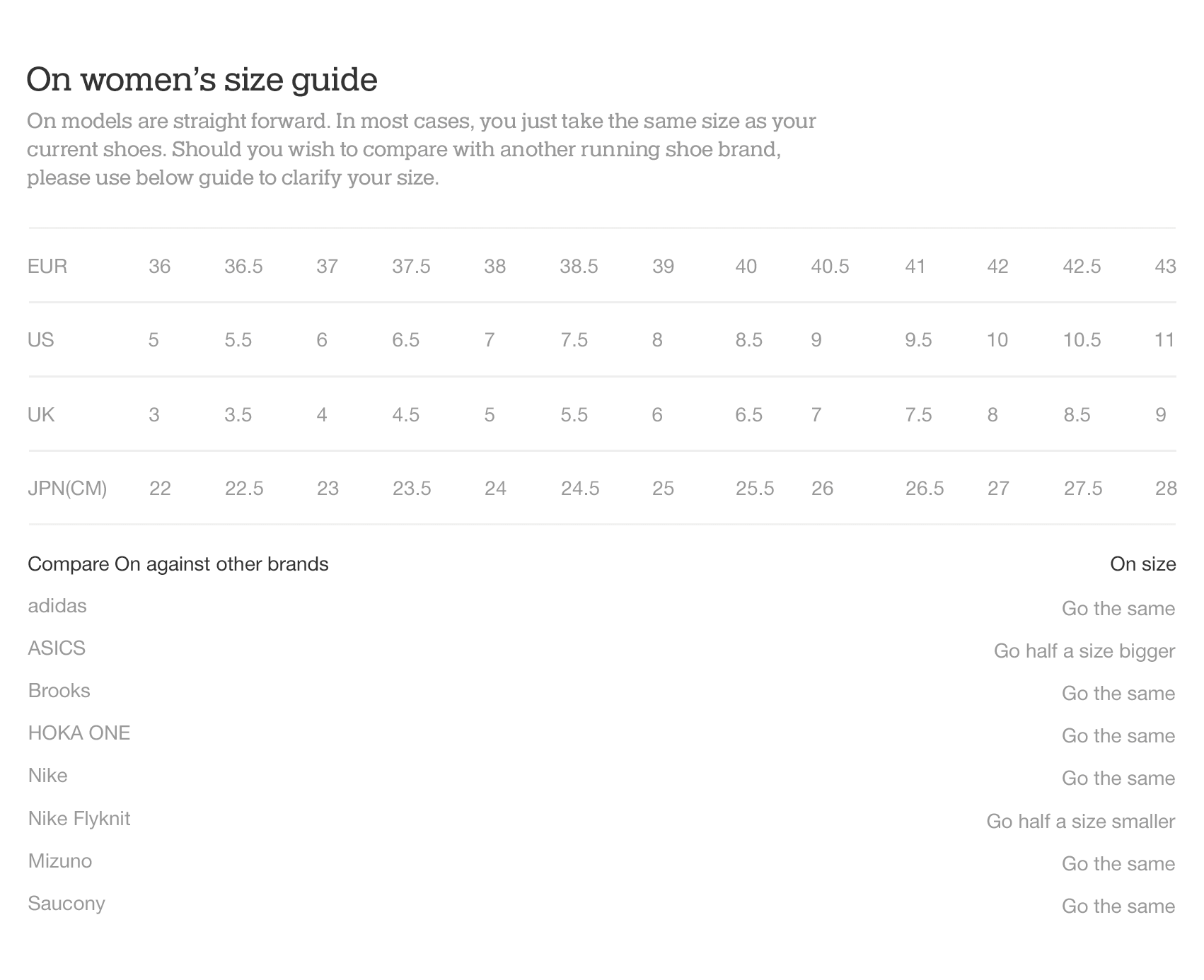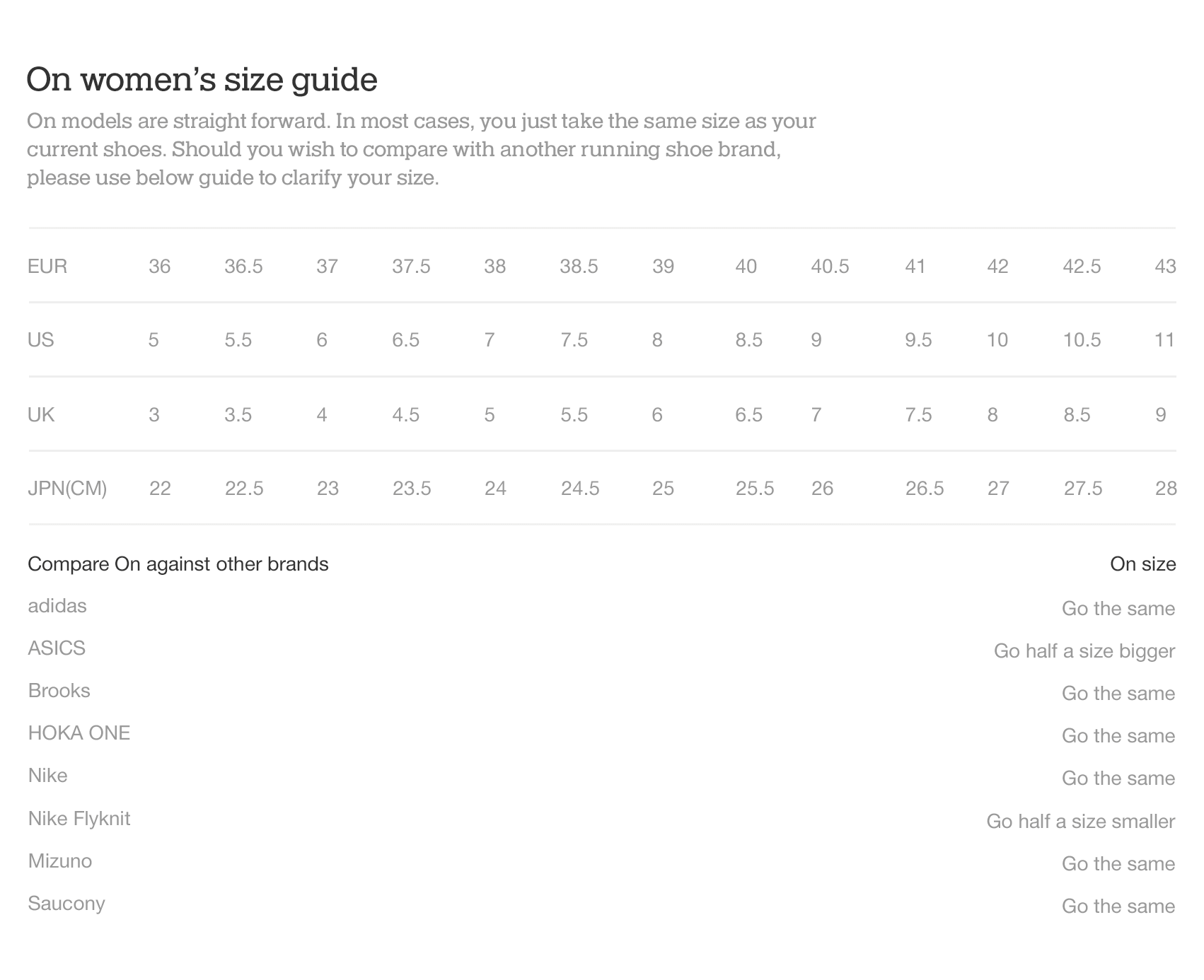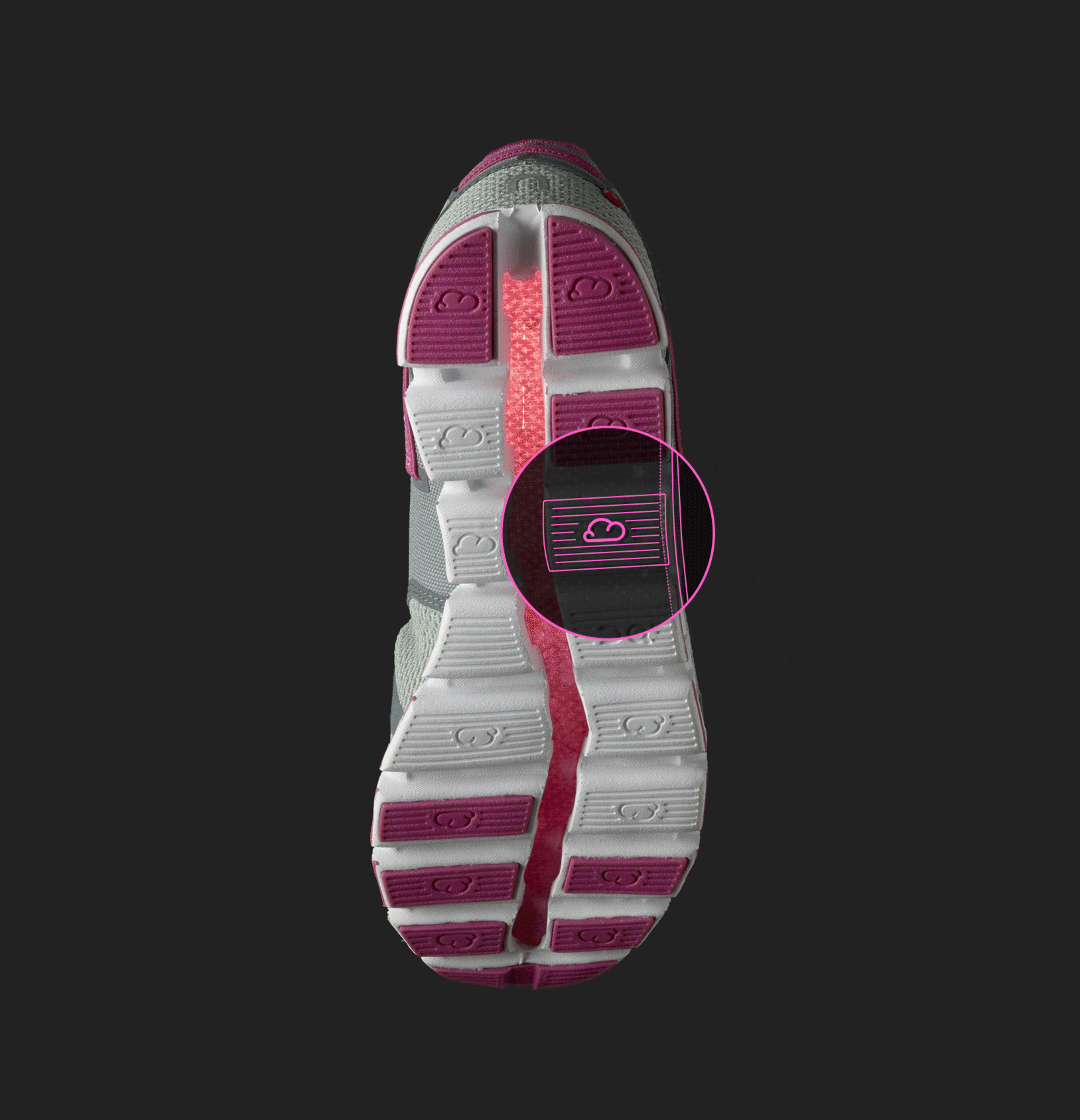 CloudTec® sole moves with you
Separated by a central channel, the CloudTec® sole responds to your individual gait. The Cloud elements are affixed directly to a semi-transparent Speedboard allowing each Cloud element to move individually.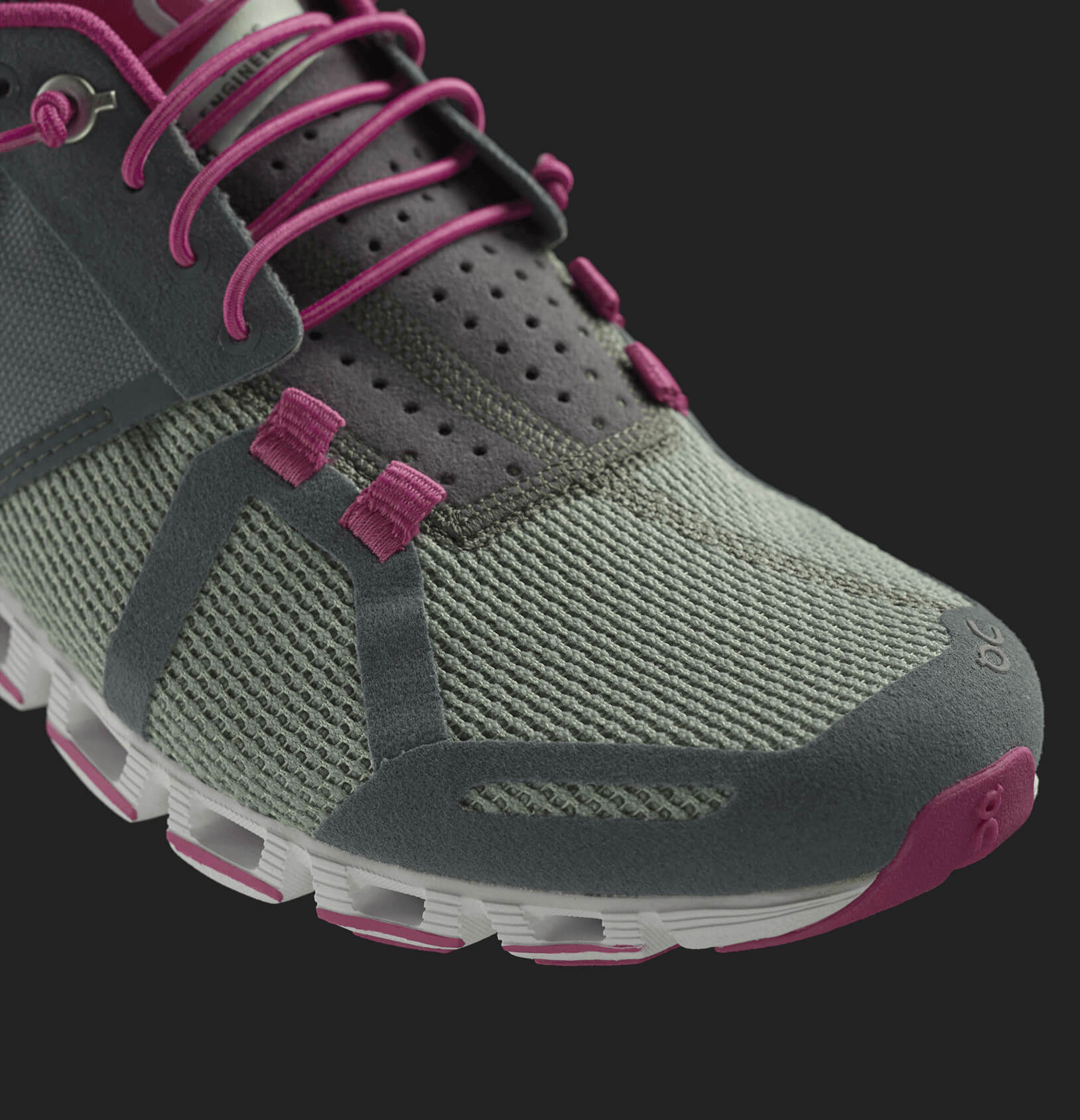 I introduce you to Zero-Gravity running
The Cloud is the lightest fully cushioned performance running shoe in the world. Designed for runners who want a minimal running shoe with maximum cushioning. Built from Zero-Gravity foam, the Cloud weighs less than 200 grams, making it a perfect lightweight performer.
Zero-Gravity foam
The CloudTec® sole is formed from a super-light, flexible and responsive Zero-Gravity EVA foam. Additionally, the deepflex grooves provide a natural range of motion and extreme flexibility.

Speed lacing
Forget about lacing up your running shoes: The On Cloud features an easy-entry lacing system that can be adapted to your foot. A conventional lace comes with every Cloud for tighter lacing.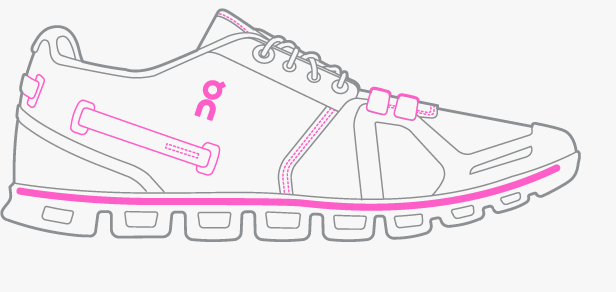 Runner profile
Runners who want a minimal running shoe with maximum cushioning
Goal
Made to run with ultimate lightness and comfort
6 mm | 0.23 in
168 g | 5.9 oz (US W 7)
Weight
168 g | 5.9 oz (US W 7)
Reduced to the pure maximum
The Cloud with Zero-Gravity foam and On's patented Swiss CloudTec® technology is the lightest running shoe in the world, with outstanding cushioning and impact protection. In other words, reduced to the pure maximum. Experience the combination of a soft landing with an explosive takeoff for an unbelievably light running sensation.
A true performer
Right from the start, Swiss Olympic Gold medalist Nicola Spirig made the Cloud her shoe of choice: "I even realized a new personal best in my first race after the Olympics with the Cloud". At the 2014 European Athletics Championships in Zurich, Nicola set her new personal record at the marathon distance with 2:37:12. But that wasn't enough. In December 2014, she entered new territory: She laced up her Cloud for her first Ironman race in Cozumel, Mexico - and won the race running the 41.2 kilometers in 3:06:19 - after a 3.8 kilometer swim and a 180 kilometer bike ride.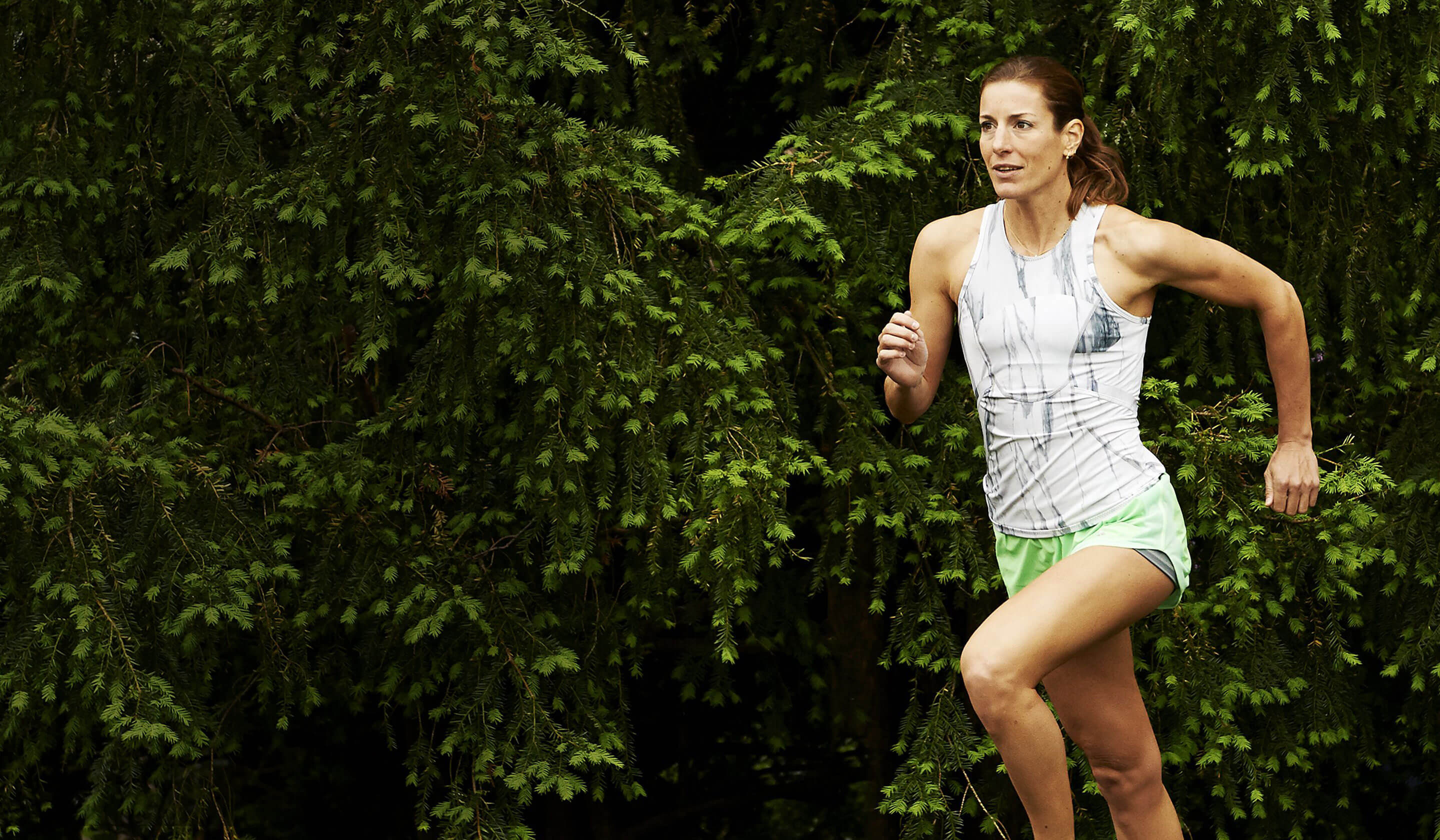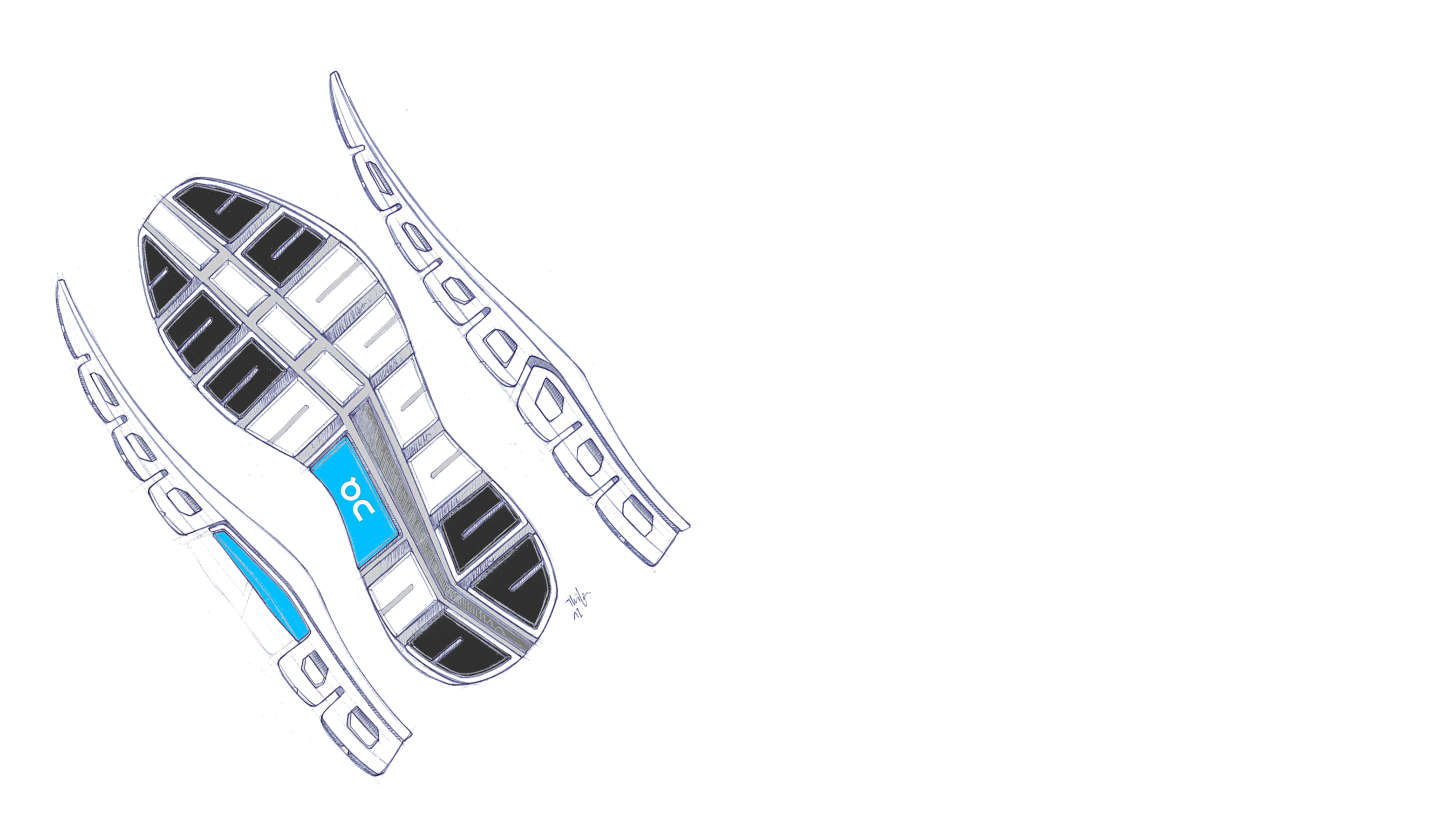 Award winning
In 2015 the Cloud was awarded the prestigious Gold Award at ISPO, the international sporting goods trade fair, as the 2015 best performance running shoe. "The Cloud from the young Swiss running shoe brand On attracts runners and athletes of all endurance sports. It is a lightweight training shoe, yet it provides comfortable cushioning through the special cushioning system of the midsole and outsole construction. The stylish upper material is very breathable and a true design statement for running shoes". Urs Weber, from Runner's World and in the ISPO-Jury
What runners say
軽く自然な履き心地でずっと走っていたくなる
はじめて走りはじめた時、「わ、硬い!」と声に出ちゃうほどの接地感。また膝痛が再発するかも?と心配になるほどでしたが、そのままのんびりウオーミングアップで流して... いままで履いていたアシックス練習用シューズのような重さも感じず、また、脚のどこかが疲れたり、こすれたり圧迫されたりして痛むようなことも全く起きず、接地緩衝性の高さと、ナチュラルな素足感覚の装着感に感心しました。Boostのような蹴りだしの跳ねるような推進力は感じないものの、普段どおりの心拍なのに、え?こんな速いペースで走れちゃってる!と楽に早く走れてしまってたのには驚愕。恐るべしCloud。ダートを走ると、小石がソールのブロック間に挟まってちょっと嫌な時あるし、踵の擦減り具合の早さを見ていると美味しい期間は意外と短いのかも知れないけど、いまやすっかりデフォルトのマイランシューズになりました。いい靴です。お奨め。
best shoes ever
i got a pair of these and immediately put them on; haven't taken them off since. walked several miles in NYC yesterday and didn't even know i had shoes on. they are so comfortable and light and i have never been this excited about a shoe before. my feet didn't hurt; not one moment of any discomfort. going to buy more when my size comes back into stock.
Wunschzettel
Hallo!
Bitte nehmt den On Ruby&Dark wieder an Lager. Der fehlt mir noch! :) Grösse 38.
Ich bin nach einem schweren Unfall (Steinschlag beim Freeriden) rechtsseitig Bein- (knie-ex) und Armamputiert. Den On Cloud kann ich ohne grossen Aufwand schnell anziehen, zudem schont er meine Hüfte! Danke für diese Erfindung!!!
Gibt es auch Wetterfeste Cloud-On's?
Freundliche Grüsse
Marianne Gysi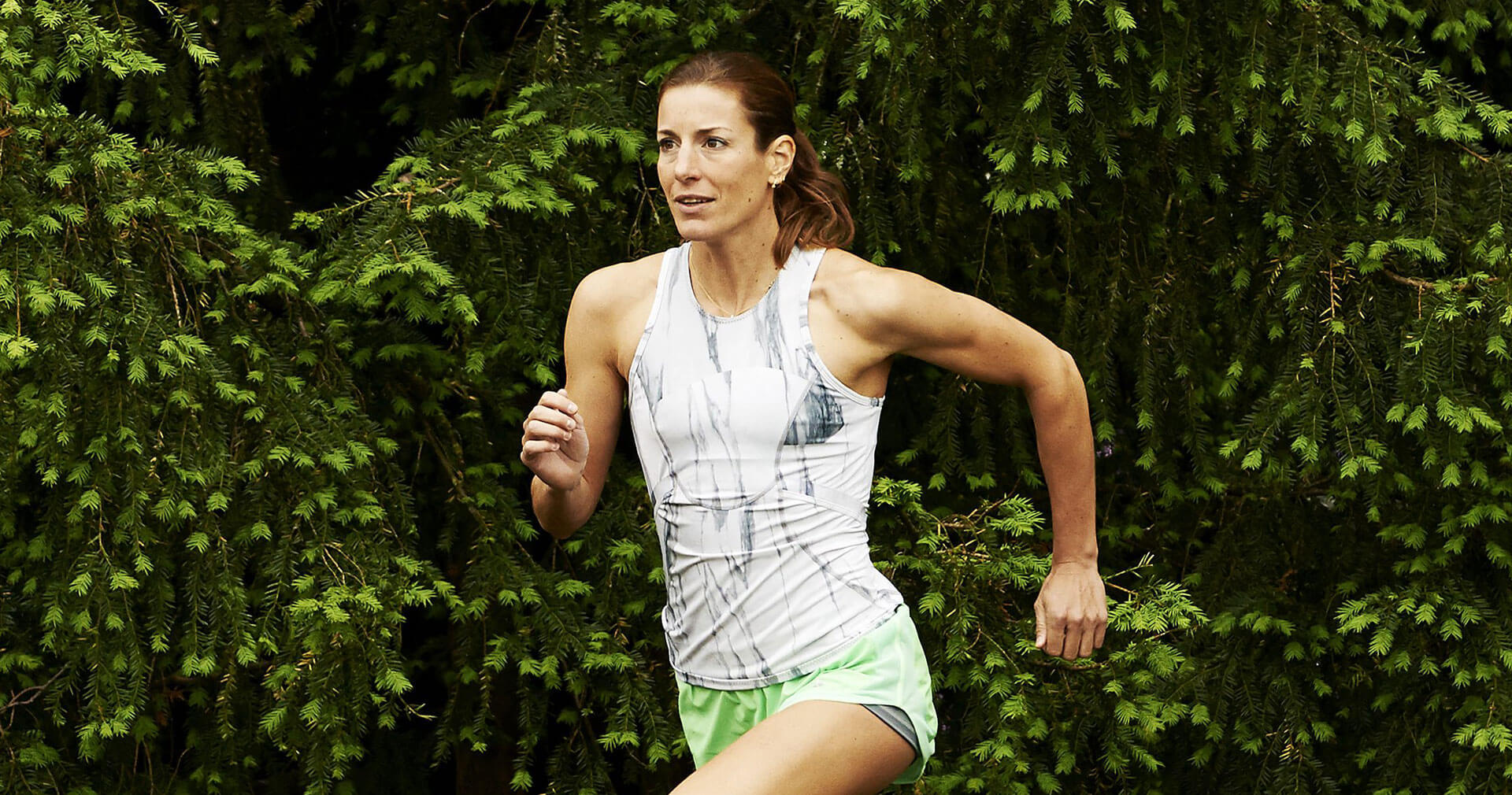 "The Cloud is a hidden performer. It turns out to be an astonishingly fast and flexible running shoe that I now use regularly in my running training and in all races."
2012 Olympic and 2015 European Games Women's Triathlon Champion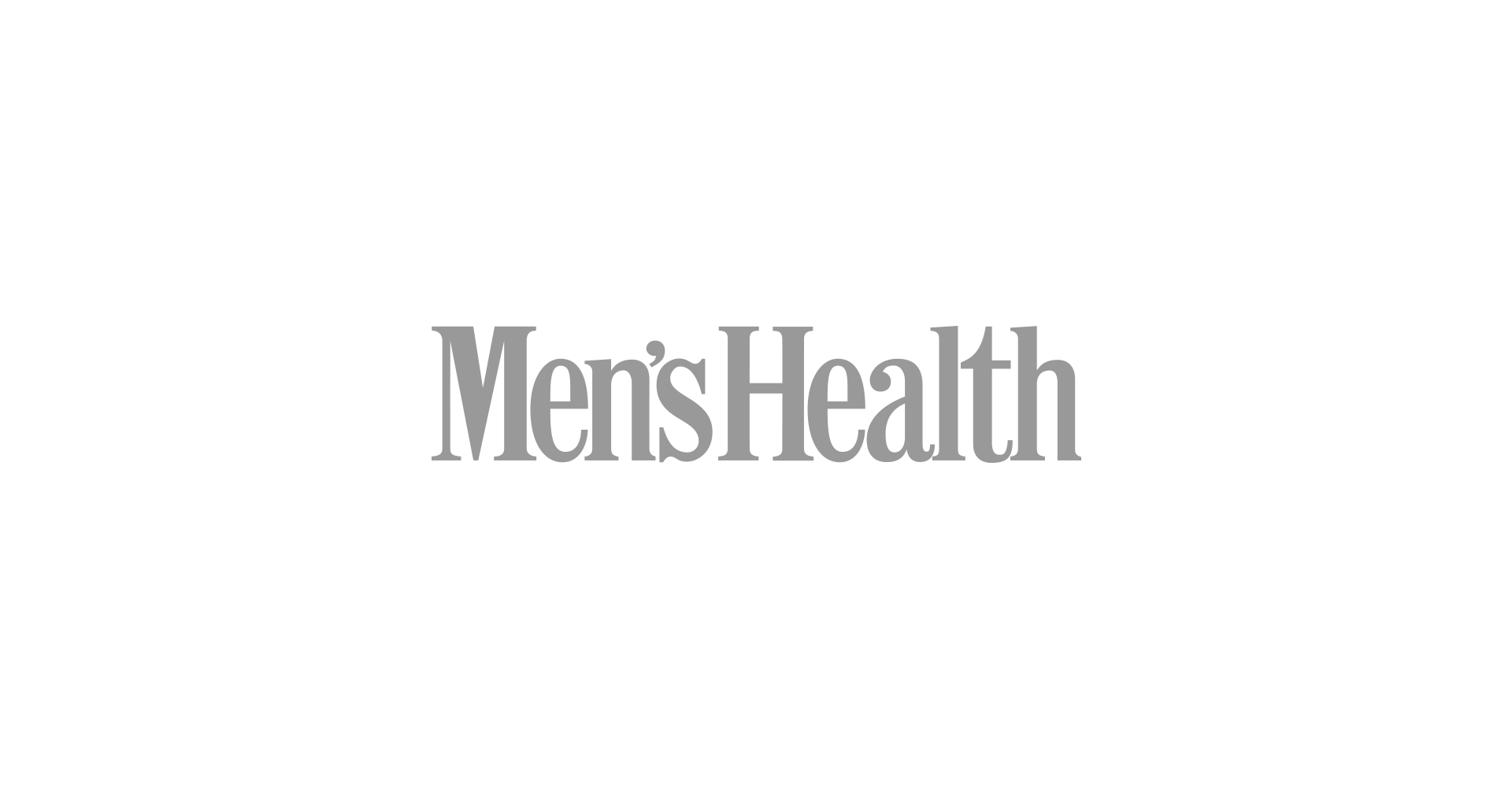 "The Cloud's impressive combination of cushioning and pliability made running a joy."