Free delivery in 2-5 working days with free returns
Cloudventure Peak
Lightweight trail competition shoe
Free delivery in 2-5 working days with free returns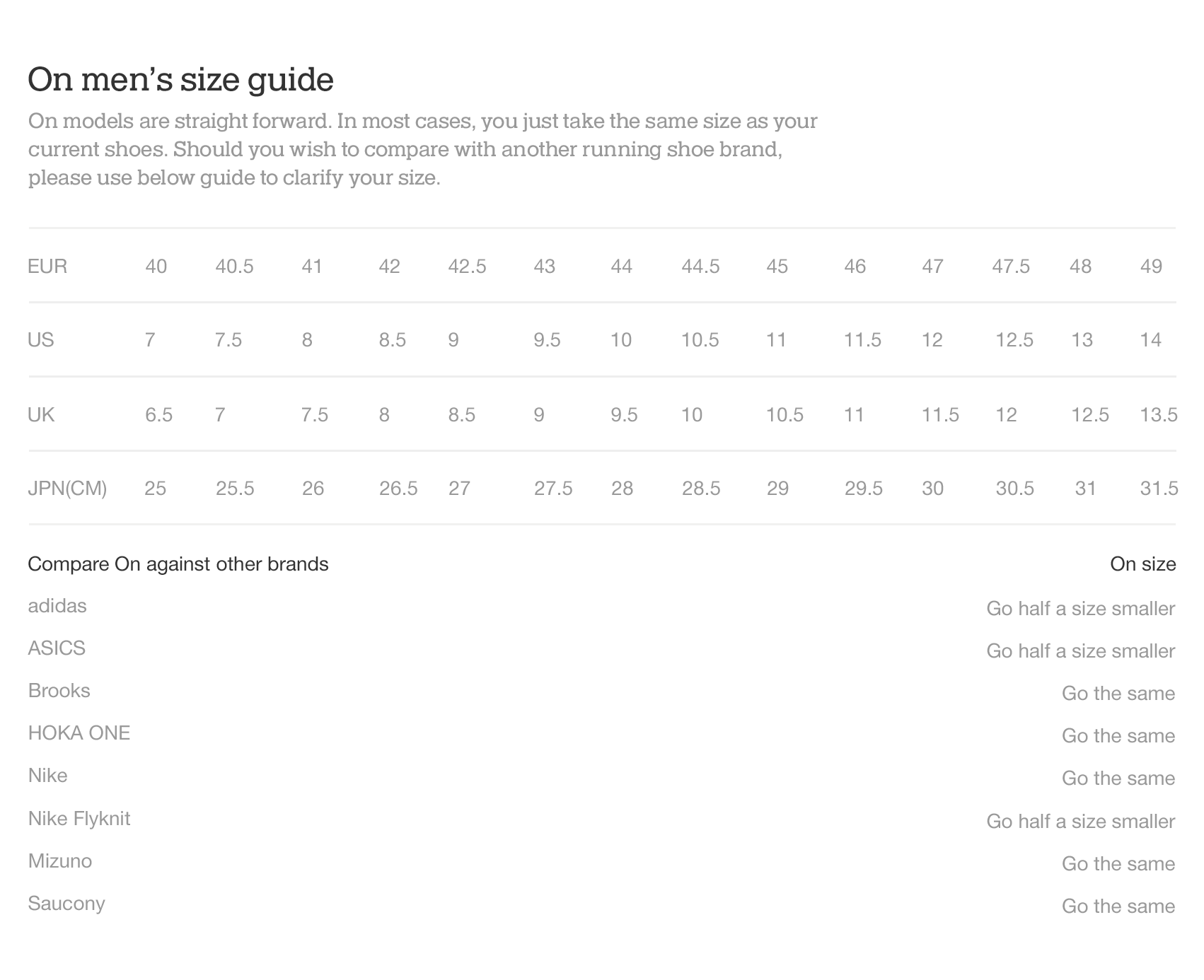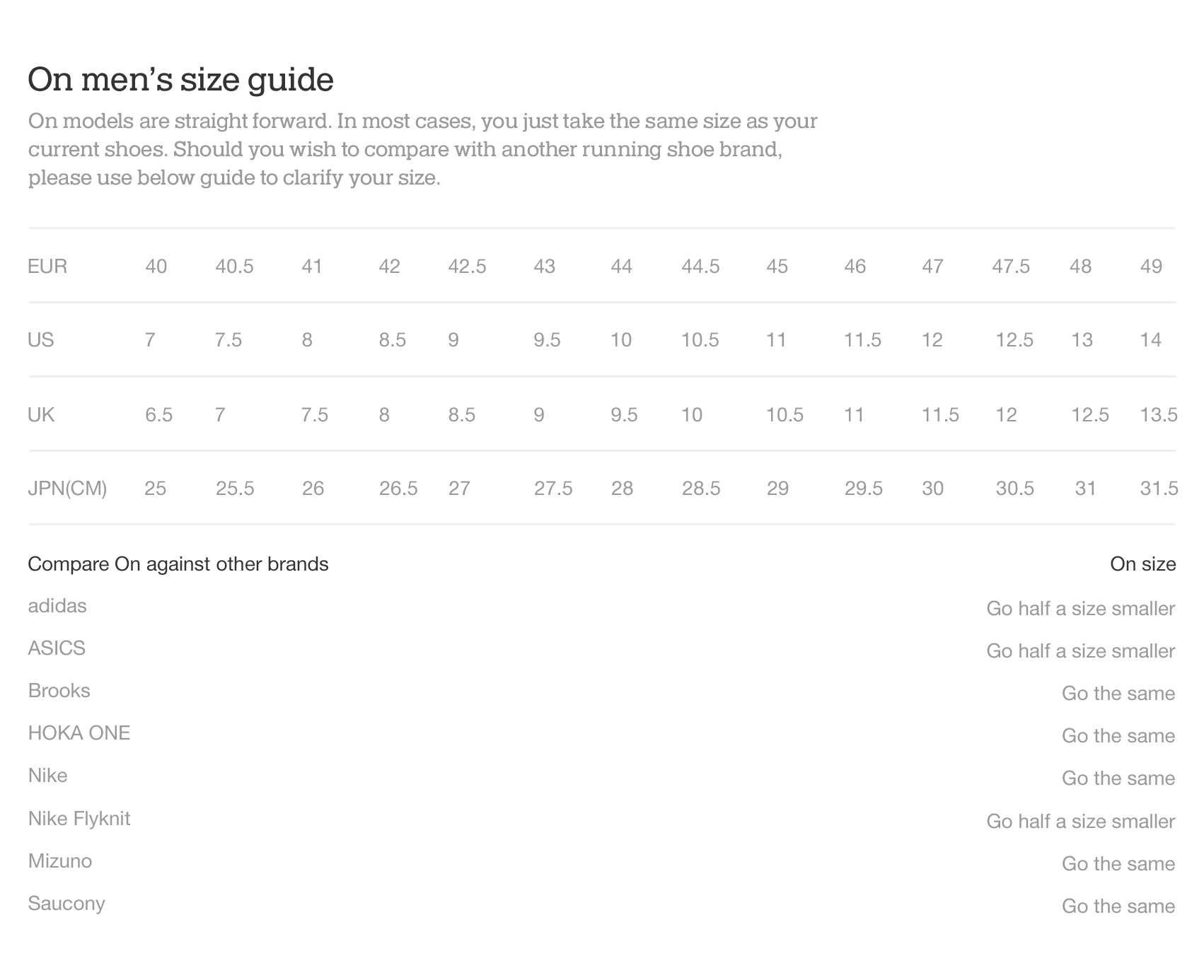 Live from the On Labs
The Cloudventure Peak - as fast as the Alps are high.
Your secret weapon: the Speedboard
The Cloudventure Peak boasts a secret inside: the patented On Speedboard. This is what promotes explosive forward-motion on the ascent, yet also provides protection for the foot on uneven terrain - a sort of Swiss-army-knife for your feet.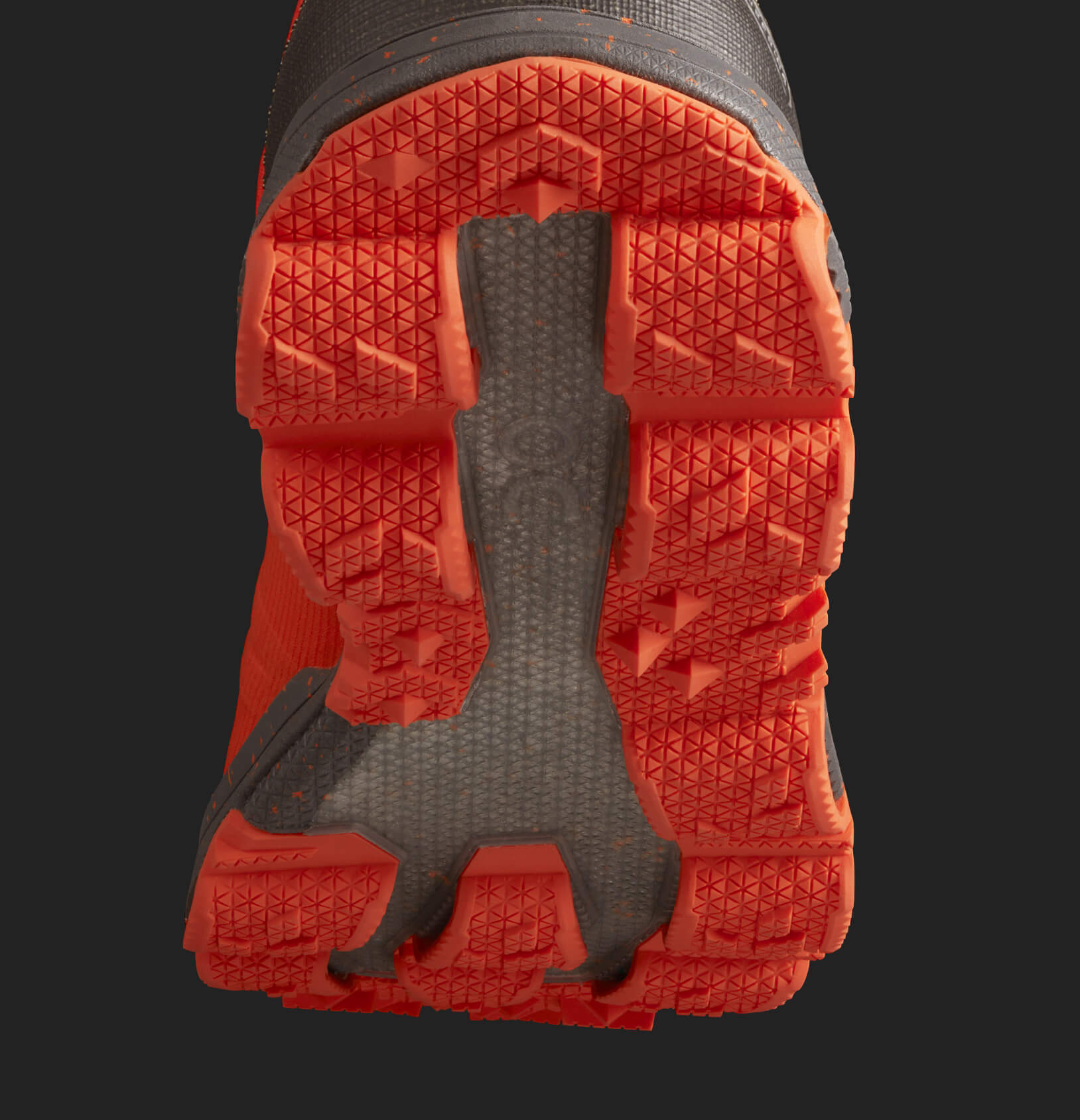 Micro-engineered Grip-Rubber sole
The 4 level Grip-Profile of the Cloudventure Peak means that on any surface, you have the traction to feel in control. With the grip built on to the Cloud elements themselves, soft landings and firm take-offs still happen, even in the wildest race conditions.

A fit for you to forget about
Invisible taped reinforcements in the ripstop upper of the Peak envelope your foot in the ideal fit and secure hold, while protective heel and toe caps further protect you from whatever the trail has in store for you. All up: less things for you to worry about on race-day.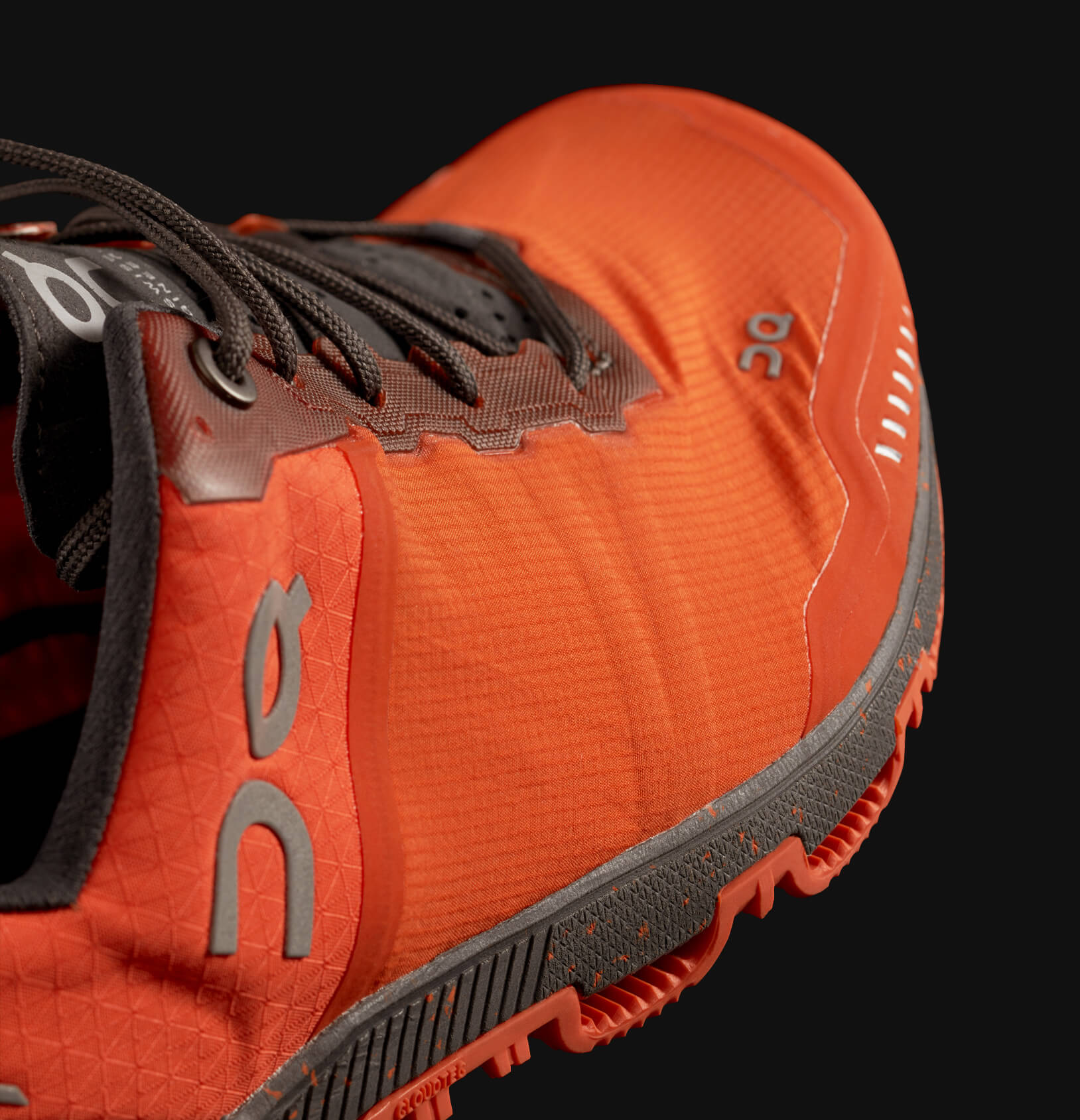 Faster to the peak – and back down
The Cloudventure Peak is one of the lightest trail running shoes on the market, yet still provides you with the grip, protection and support needed for race-day. The flexible outsole lets you retain your foot's power every step up the mountain, while CloudTec® supports and cushions your decent to the finish line first.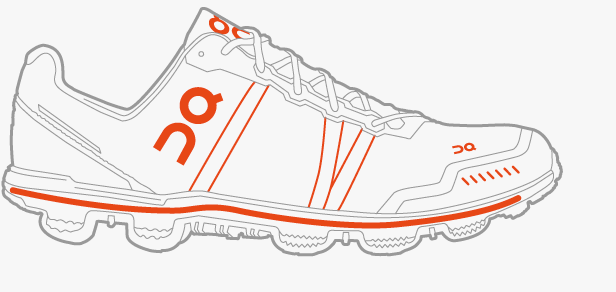 Runner profile
Runners looking for a lightweight trail competition shoe with downhill cushioning
Goal
Reach places others can't first
Heel-toe offset
6 mm | 0.23 in
Weight
260 g I 9.2 oz (US M 8.5)
What runners say
magnifiques et efficaces
Mes premières "On"....mais sûrement pas les dernières ! Les Cloudventure peak ont non seulement un look qui déchire mais en plus elles tiennent toutes leurs promesses en termes de
Légèreté, de confort et d'efficacité.
Le pied reste au sec grâce aux qualités deperlantes de la membrane extérieure l'amorti est sans egal pour des chaussures de Trail si légères.
Je ne peux que recommander ce modèle à tous ceux qui qui sortent des sentiers battus et qui ont envie de dépasser leurs limites sur des terrains de jeux sauvages!
Merci à On-Running de développer des produits aussi aboutis et performants!
Amazing!
Wow! what a shoe. Beautiful design with uncompromising comfort and performance. Best trail shoe I've ever owned. Have just purchased some apparel to see if it meets up to the standard of these shoes.
super Gefühl
War Vorgestern an der Expo des Boston Marathons. Habe mit dem Peak ein noch besseres Gefühl als mit dem Salomon S-lab. Das entscheidende sind die 3cm an der Front der Sohle, die nicht eben verläuft wie bei allen anderen Schuhen, sondern dort dünner ist und die einem tatsächlich nach vorne "spicken" lässt und somit man automatisch schneller wird. Ich weiss jetzt schon, dass ich diesen Schuh beim Bieler 100km tragen werde. Die meisten Schuhe von On waren innert kürzester Zeit beim Boston vergriffen.