Envío gratis en 1 día laborale con devoluciones gratuitas
Cloudflyer
Zapatilla estable y ligera.
Envío gratis en 1 día laborale con devoluciones gratuitas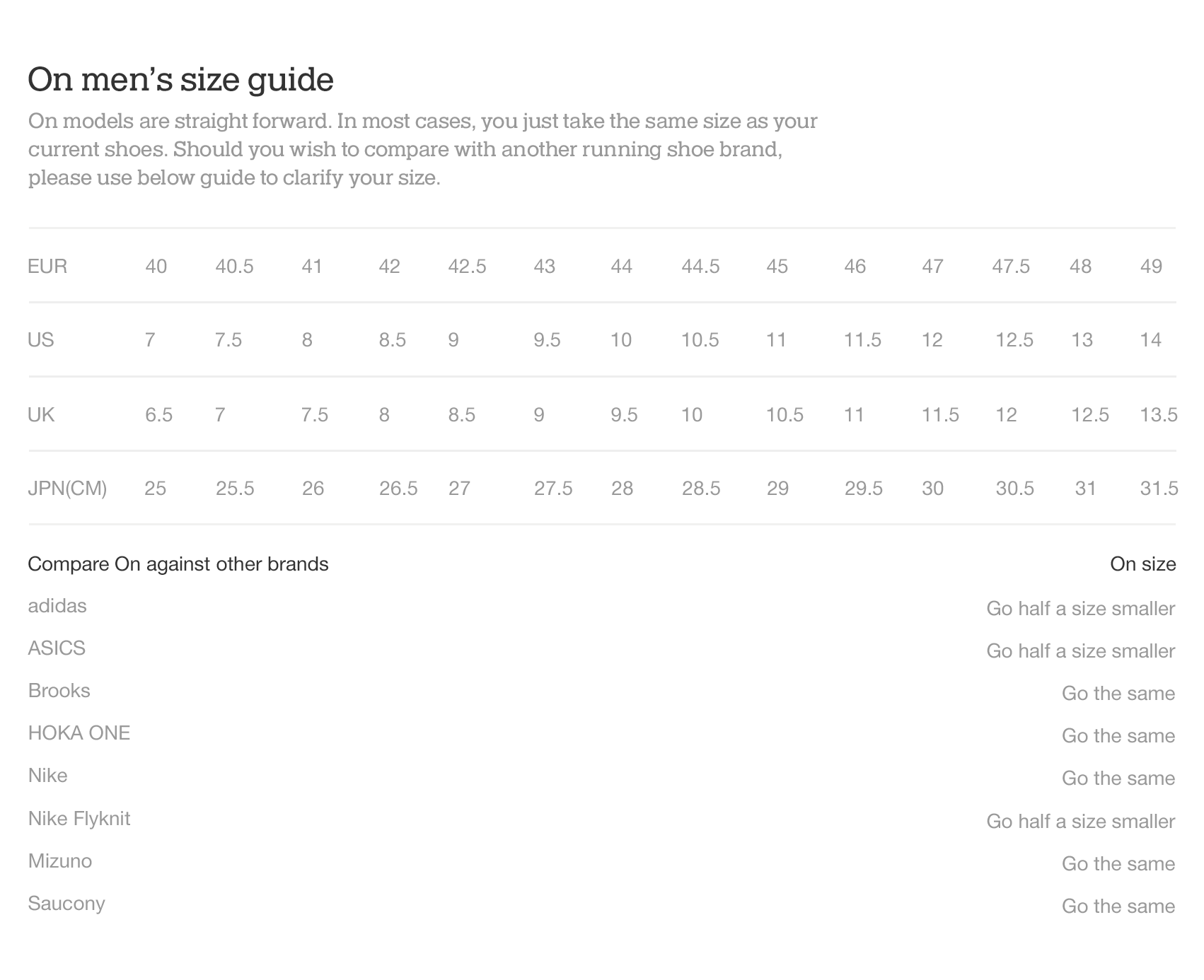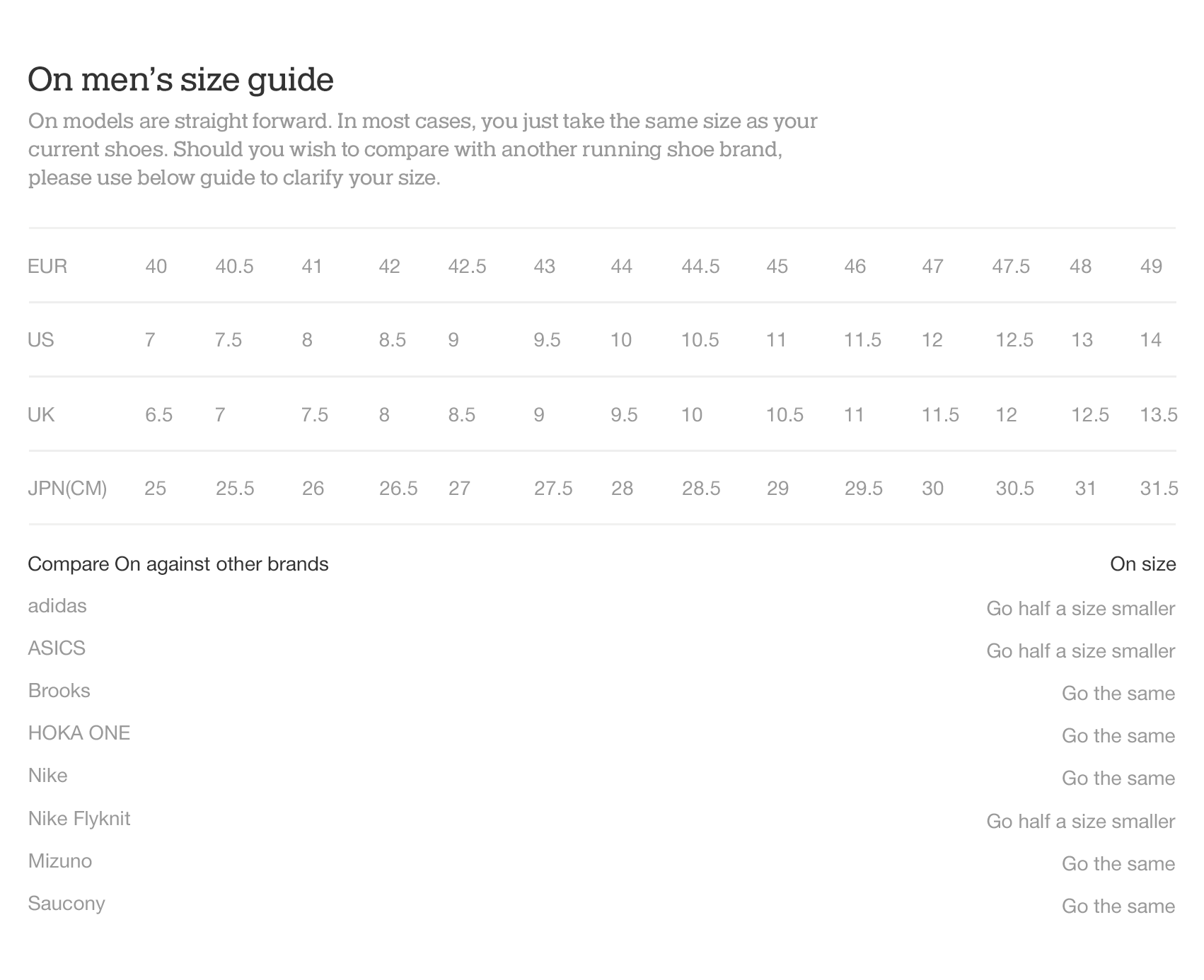 Live from the On Labs
The Cloudflyer – now shorter, long runs.
Lightweight stability and cushioning
12 "Cloud" elements built from Zero-Gravity foam provide supreme cushioning while staying lightweight. They cushion intelligently while activating the inherent stability of your body and gait.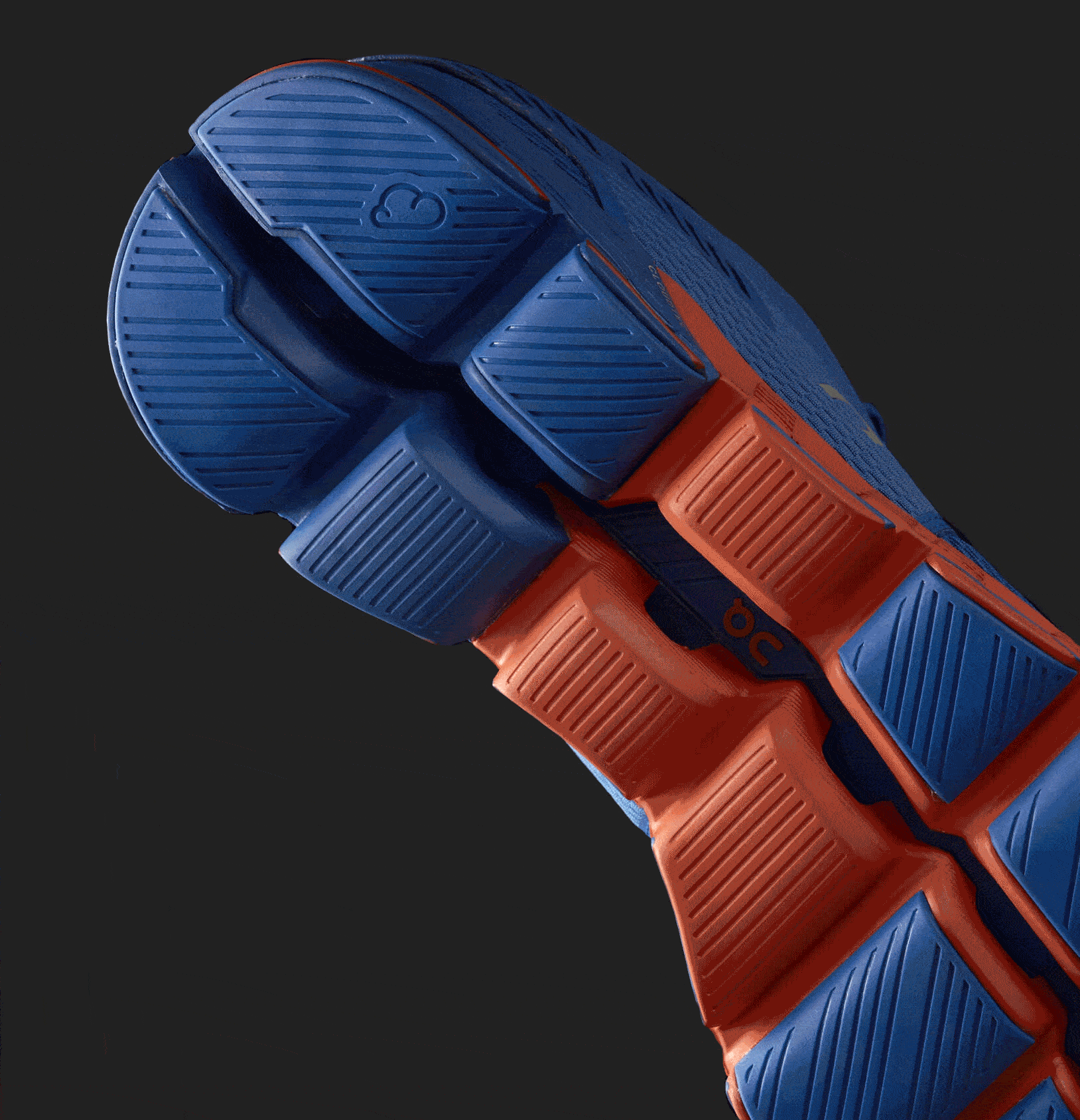 Star lacing for secure comfort
Star lacing over a plush tongue brings long distance comfort and provides a snug, secure fit.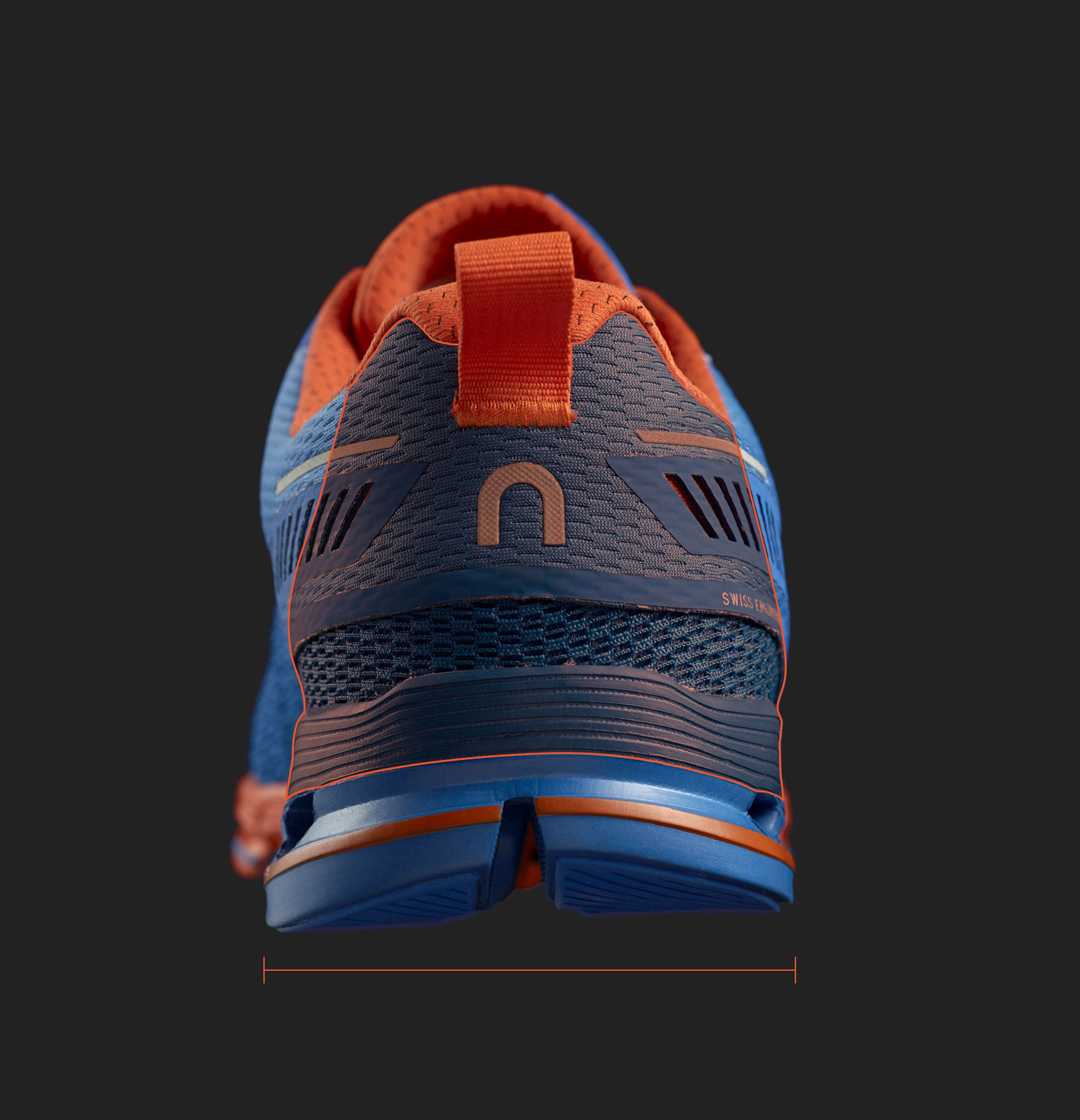 Wider platform for more stability
Wider surface area provides a stable stance for a safe ride.
Stability impulse
Stability impulse in specifically engineered heel "Clouds" promotes running motion without inward rotation.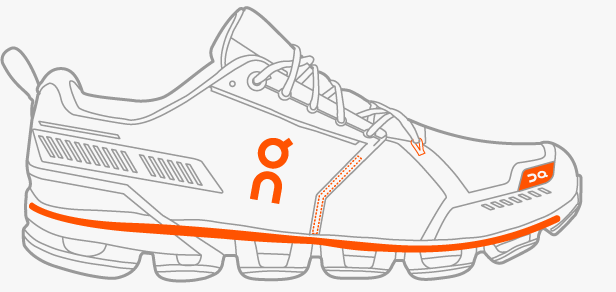 Runner profile
All types of runners looking for a supremely cushioned and stable running shoe that retains a light and agile running feel
Goal
Run with extra cushioning and stability, but without the weight
Heel toe offset
7 mm | 0.28 in
Weight
280 g | 9.8 oz (US M 8.5)
I make long runs shorter
The all-new Cloudflyer brings extra cushioning and stability to your run. Its patented CloudTec® system is engineered with Zero-Gravity foam so the shoes weigh in at less than 300 grams (10.6 oz). It's ultra light, yet incredibly stable and supremely cushioned. Welcome to our frequent flyer program.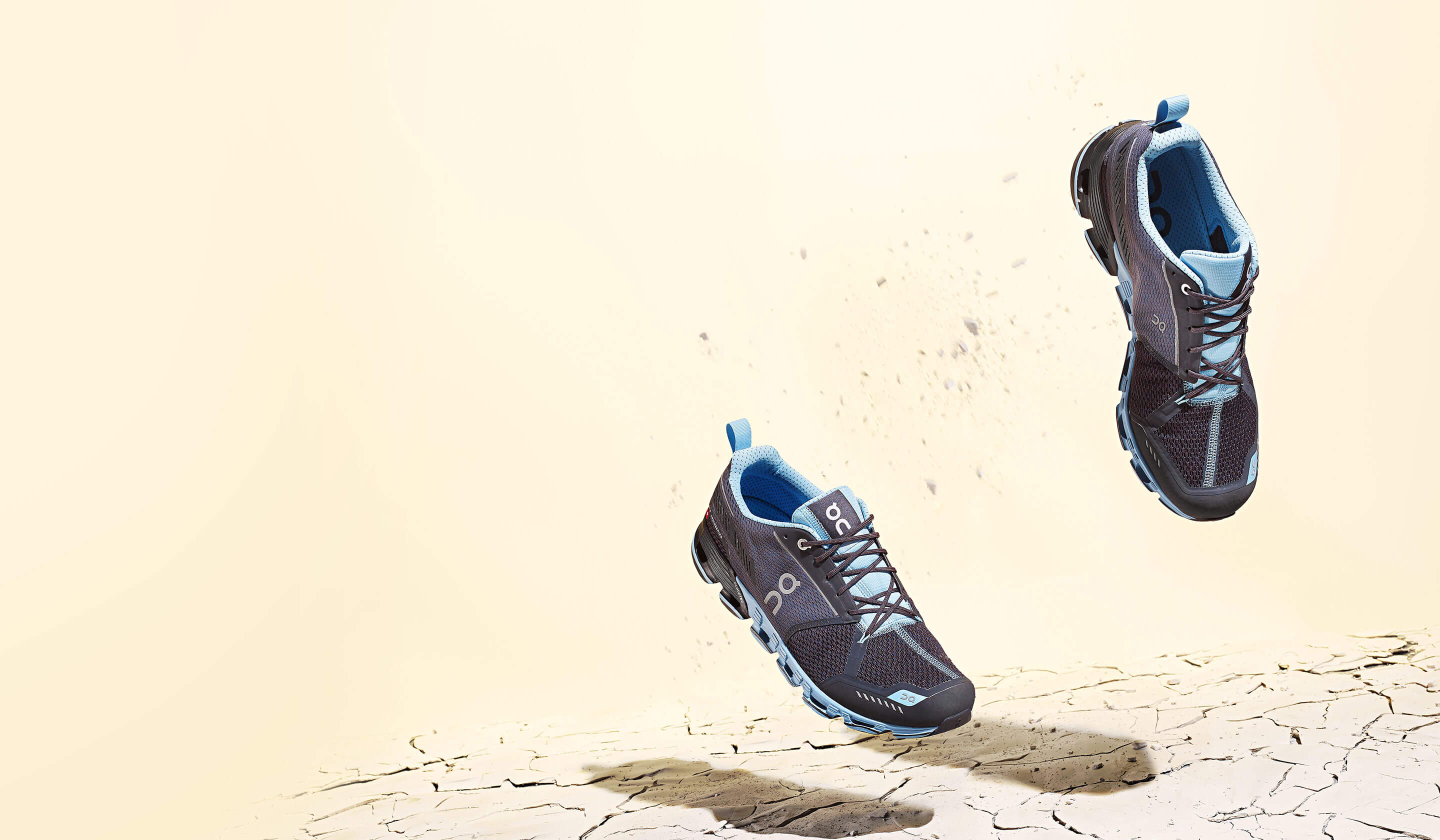 Don't run - fly
The Cloudflyer lets you run the way you are meant to run, and that means a short and sweet touch-down, a natural transition, and a stable platform. Get ready for incredibly soft landings and explosive take-offs. With the Cloudflyer, On is taking on gravity and setting you free. Long runs have never felt so short.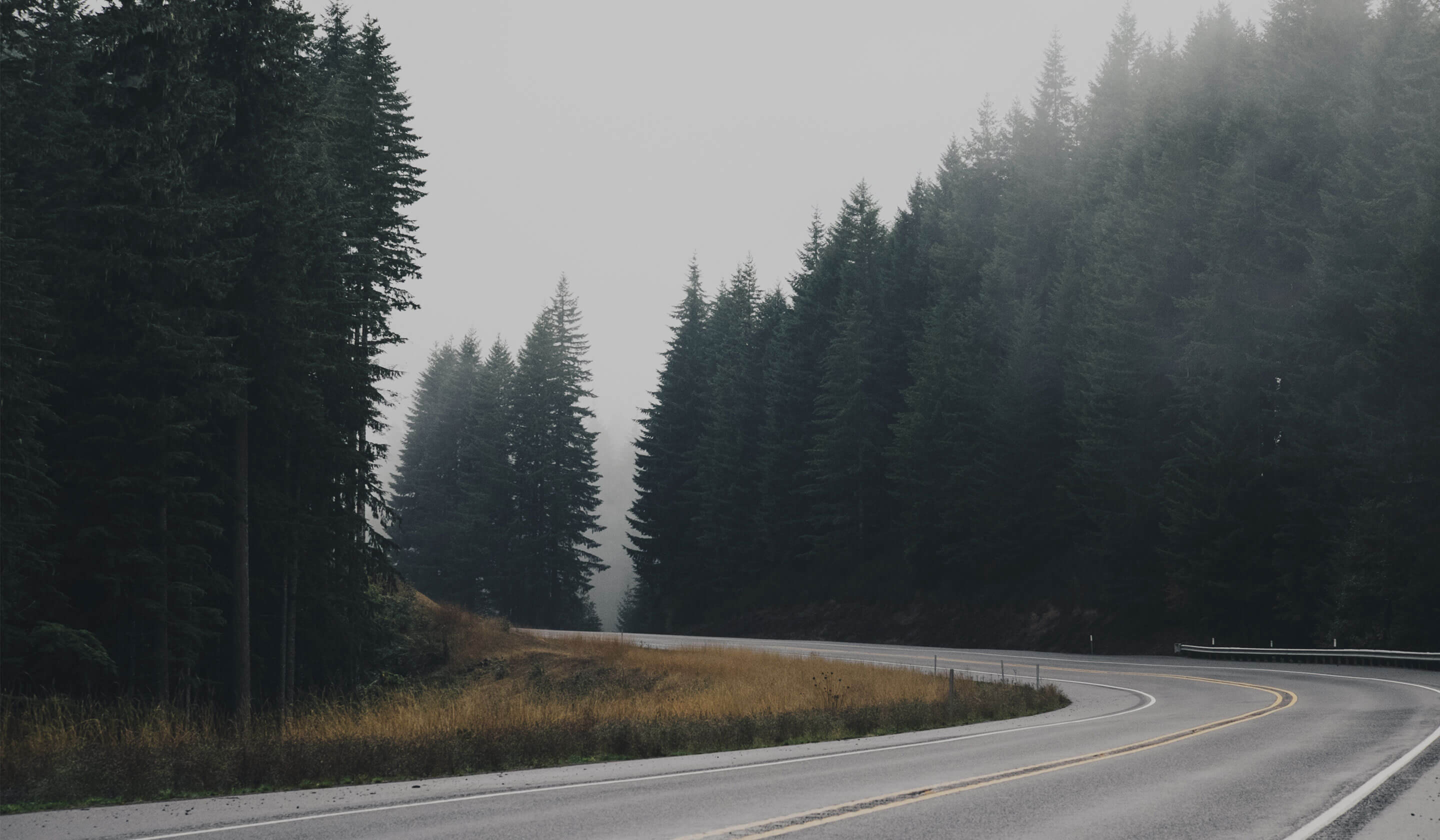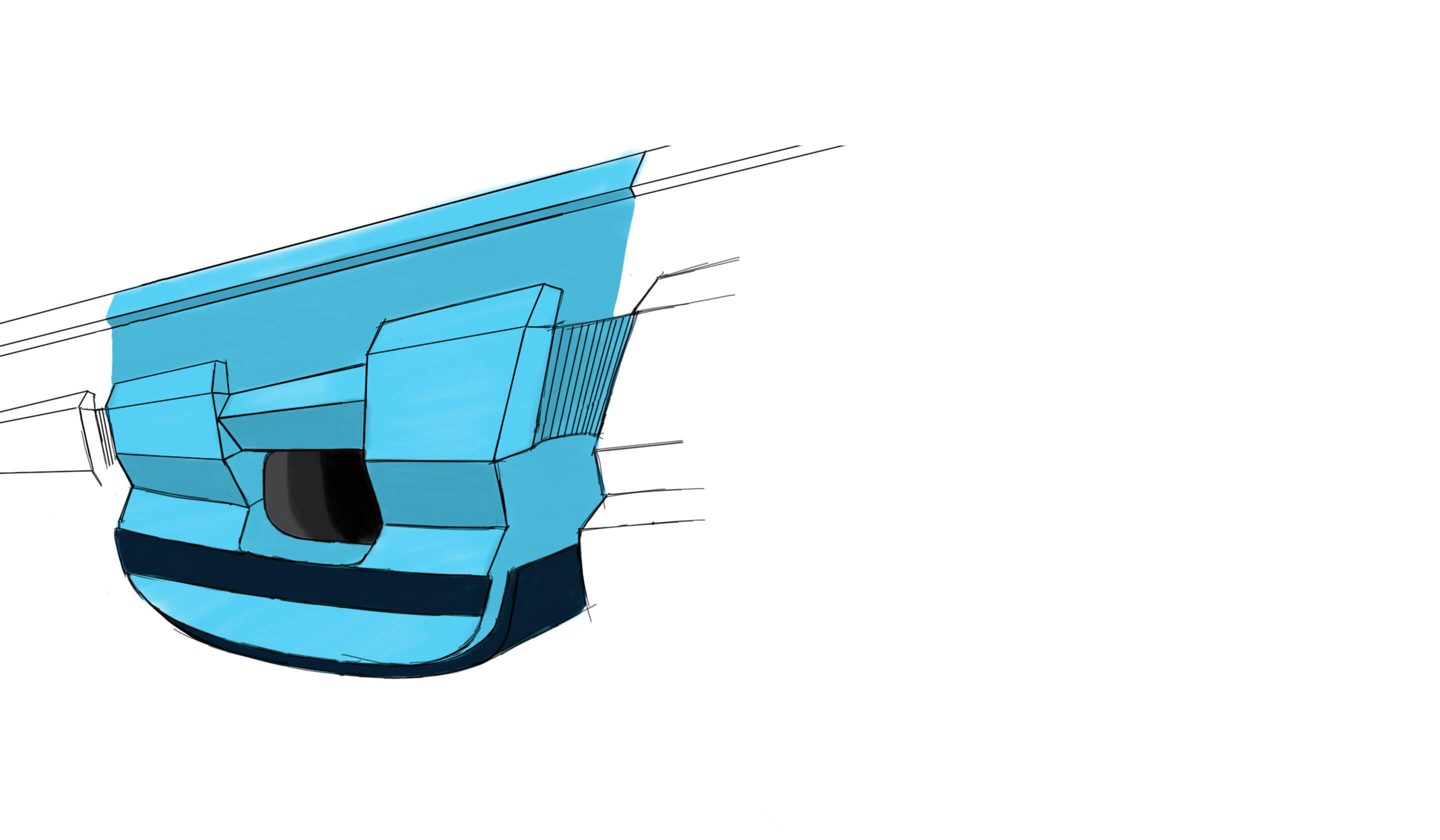 Collapsible Clouds
The "Cloud" elements come with a predefined collapsing line supporting the forward momentum and the horizontal movement. Extended low abrasion rubber pads at impact zones provide durability.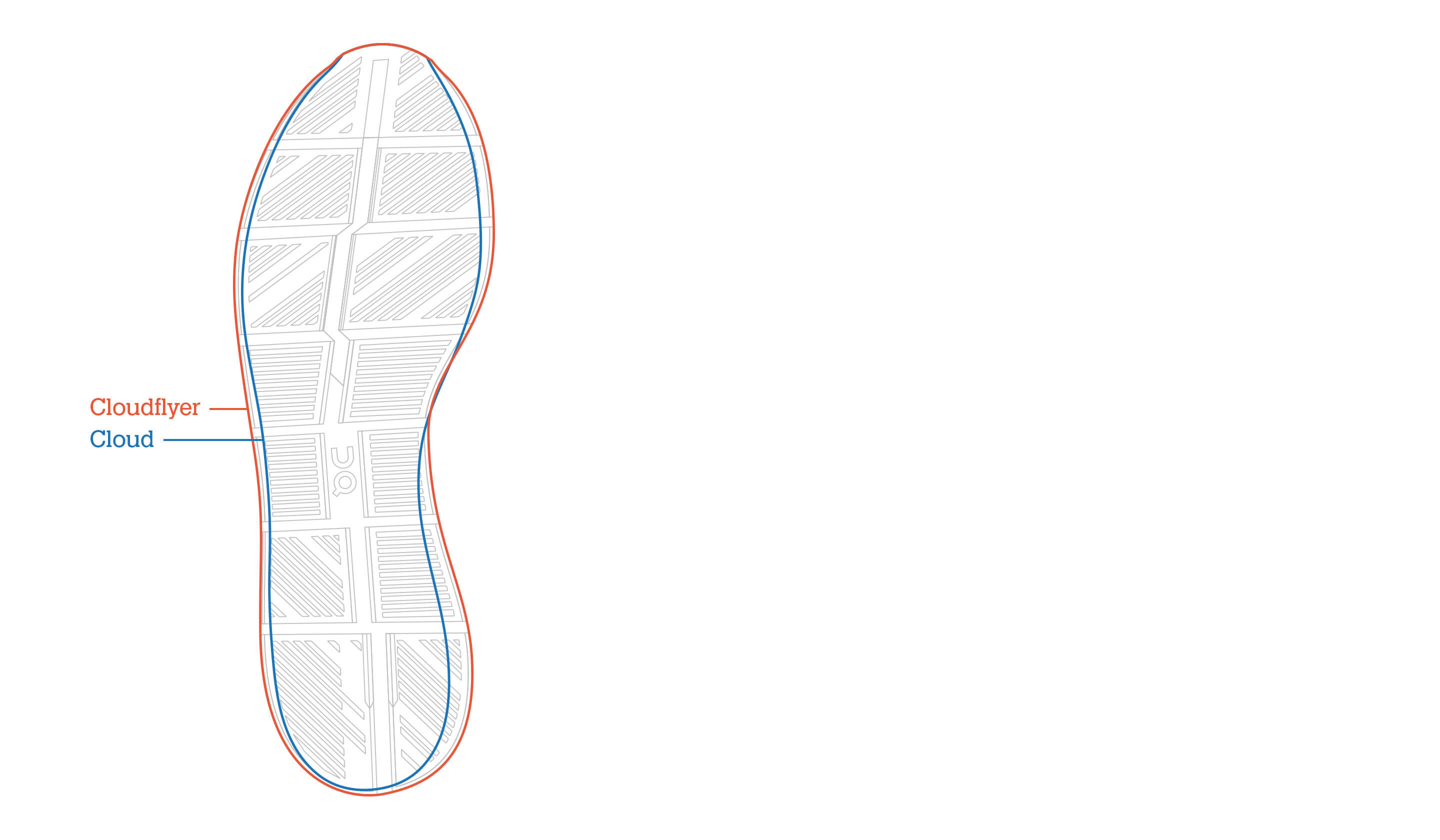 Wider platform
Compared to the Cloud, the Cloudflyer offers a wider surface area. The wider platform provides a stable stance and gives you secure comfort on long distance runs.
What runners say
Run Happy
Exactly the shoe I was looking for! About a year ago, when starting to train more seriously, I changed my old worn out running shoes to a new, cushioned one - and all kinds of problems up to injuries started. A couple of months ago I finally discovered ON and bought two pair (Cloudflyer and the Trail Shoe Cloudventure). Both turned out to be my most favorite shoes and I hardly run in other shoes anymore. I run on all kinds of surface from Beach to Mountain and Street, runs between 10 and 31 km, five to six times a week. Light, comfortable shoes and no major problems with stones getting stuck in the sole. Definitely not my last pair!
Top!
Eindelijk weer een paar schoenen te pakken waarbij ik kan lopen op mijn gevoel, zonder het idee te krijgen om "anders" te moeten lopen. Kan de middenvoetslanding goed toe passen, en rol lekker door. Gelijk bij de eerste loop een goed tempo te pakken, moeite doen om in te houden. De schoenen zijn licht, zitten als pantoffeltjes om je voeten en de demping is zachter dan de eerste Nike-airs!