Consegna gratuita prevista entro 2-5 giorni lavorativi con restituzione gratuita
Cloudflyer
Light stability running shoe for long runs.
Consegna gratuita prevista entro 2-5 giorni lavorativi con restituzione gratuita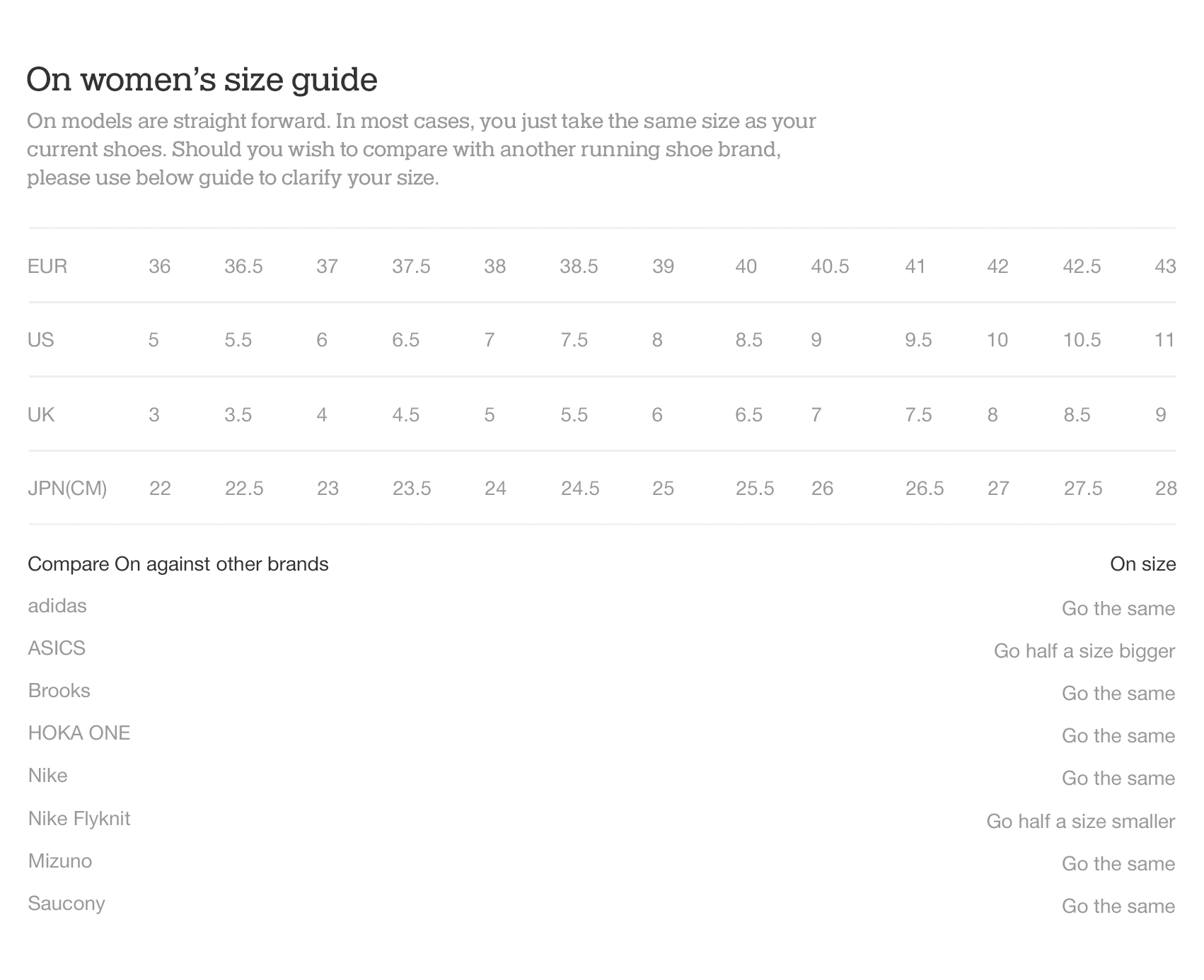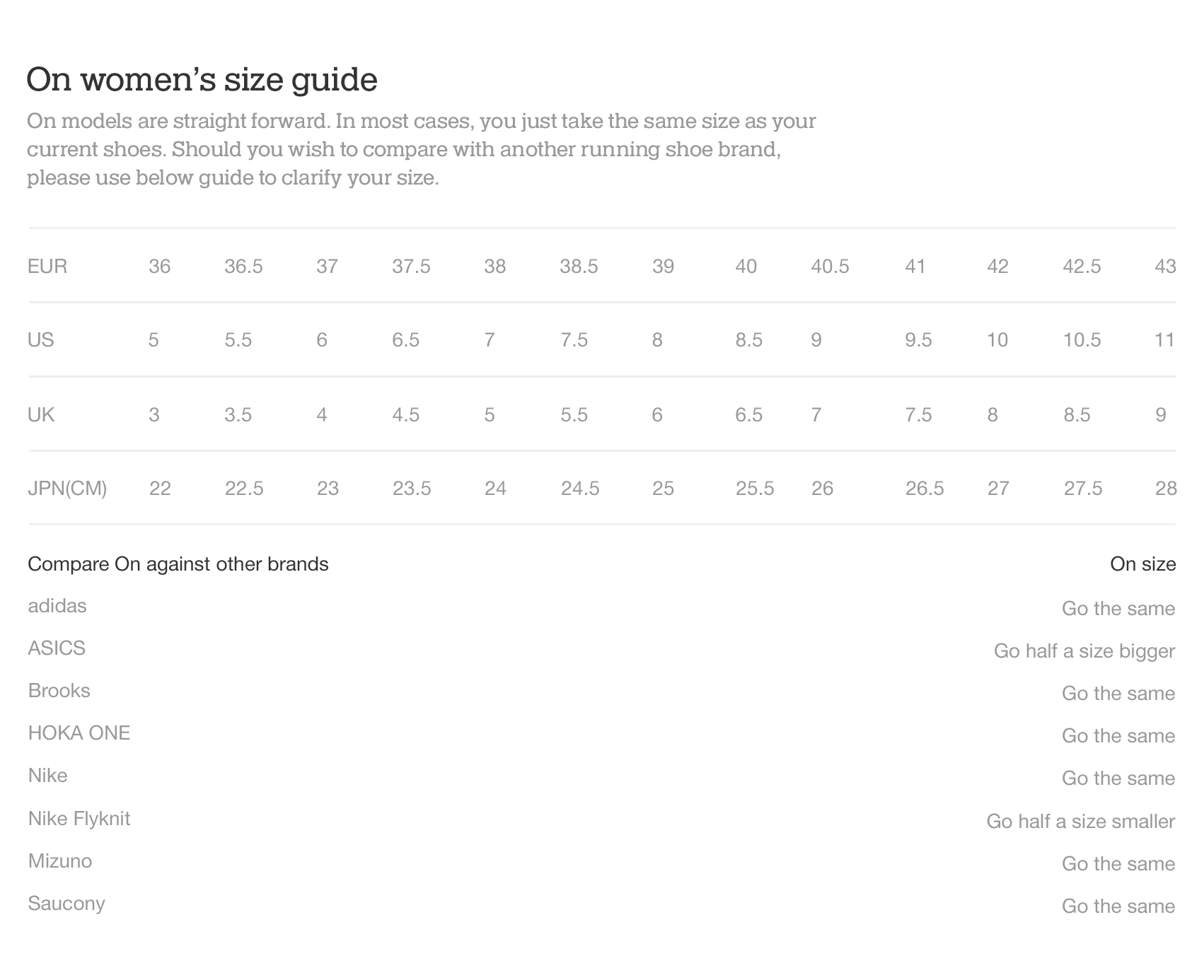 Live from the On Labs
The Cloudflyer – now shorter, long runs.
Lightweight stability and cushioning
12 "Cloud" elements built from Zero-Gravity foam provide supreme cushioning while staying lightweight. They cushion intelligently while activating the inherent stability of your body and gait.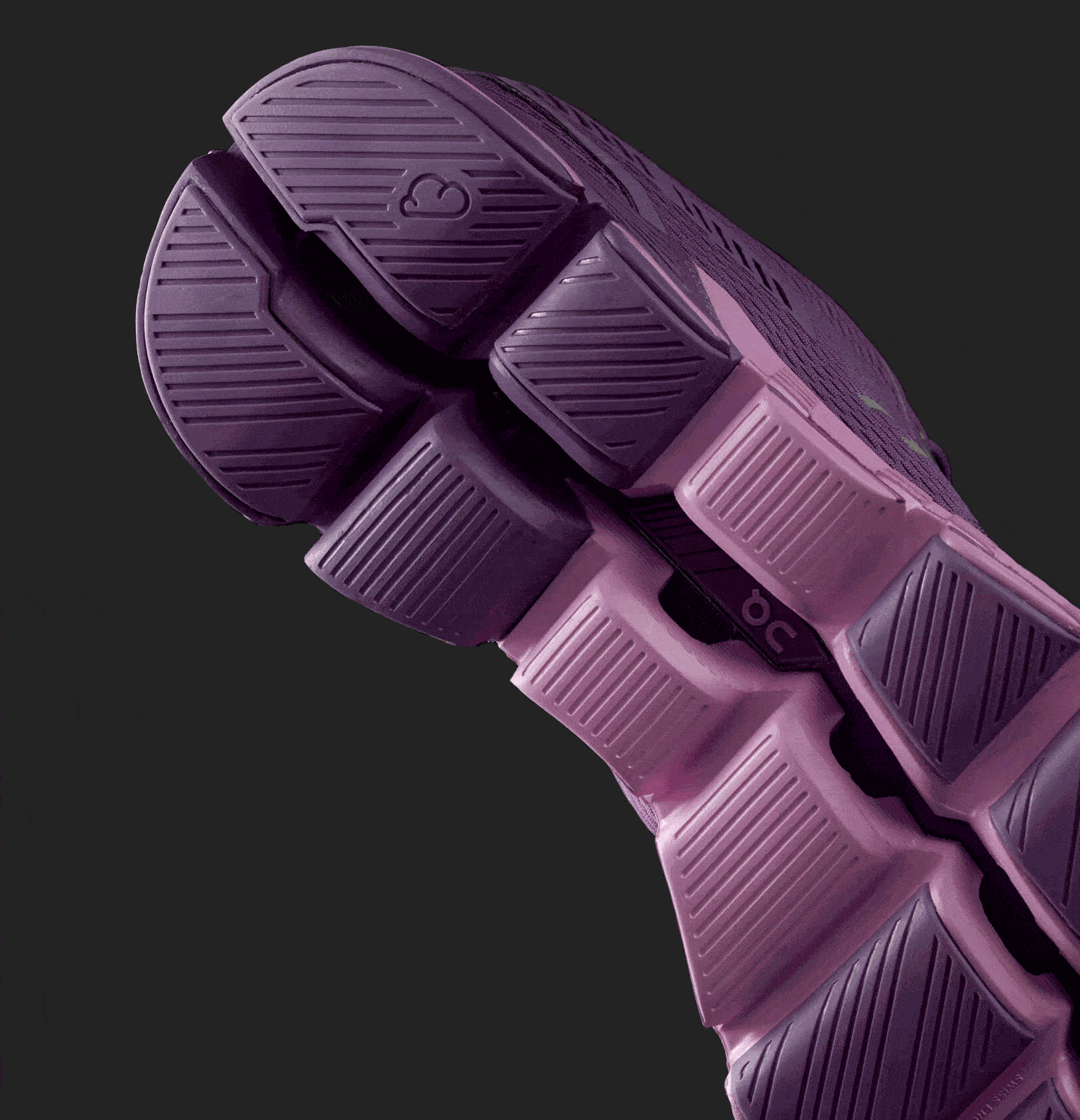 Star lacing for secure comfort
Star lacing over a plush tongue brings long distance comfort and provides a snug, secure fit.

Wider platform for more stability
Wider surface area provides a stable stance for a safe ride.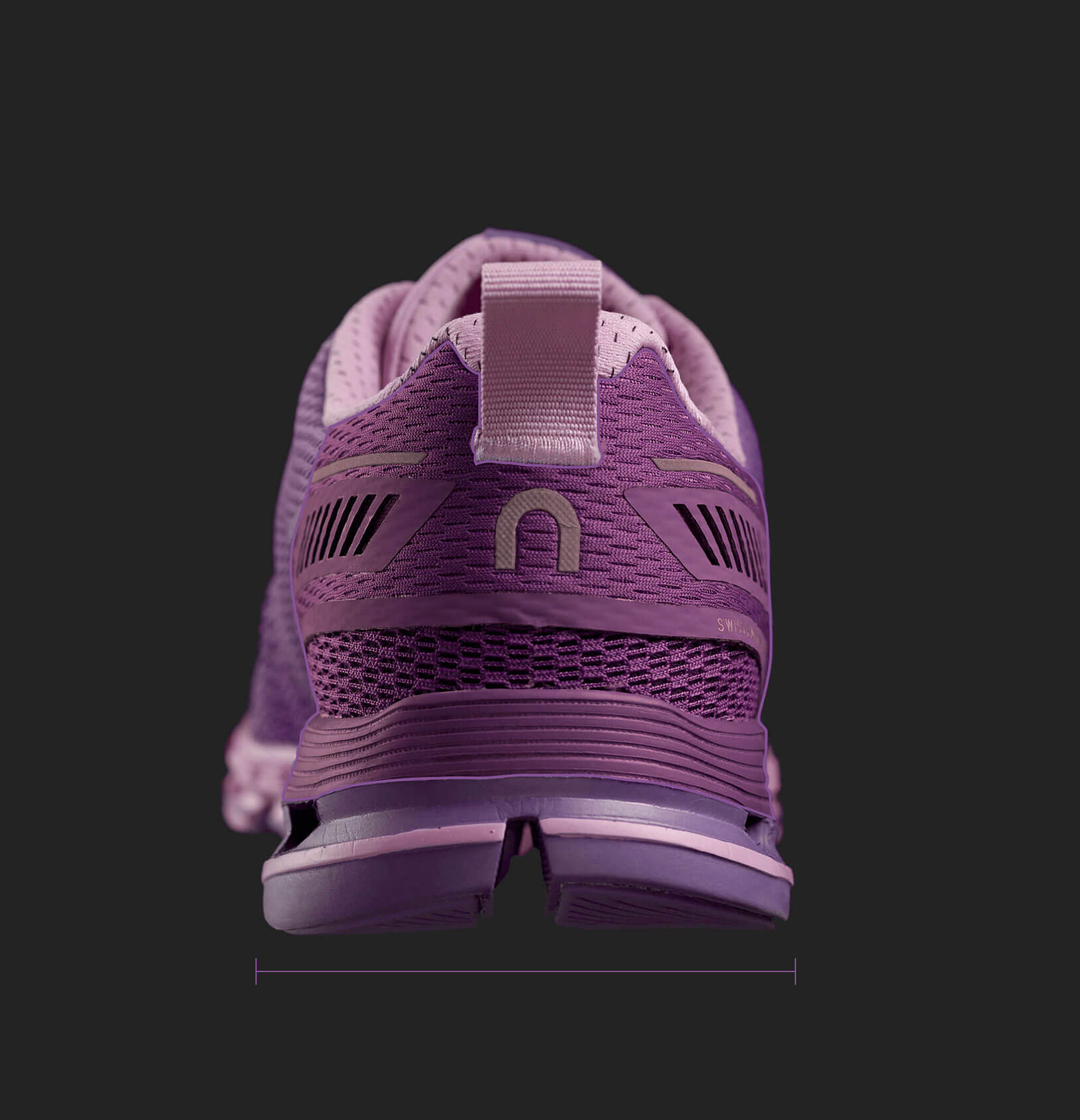 Stability impulse
Stability impulse in specifically engineered heel ""Clouds"" promotes running motion without inward rotation.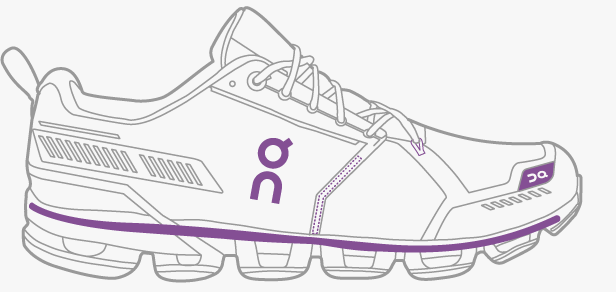 Runner profile
All types of runners looking for a supremely cushioned and stable shoe that retains a light and agile running feel
Goal
Run with extra cushioning and stability, but without the weight
Heel toe offset
7 mm | 0.28 in
Weight
280 g | 9.8 oz (US M 8.5)
I make long runs shorter
The all-new Cloudflyer brings extra cushioning and stability to your run. Its patented CloudTec® system is engineered with Zero-Gravity foam so the shoes weigh in at less than 300 grams (10.6 oz). It's ultra light, yet incredibly stable and supremely cushioned. Welcome to our frequent flyer program.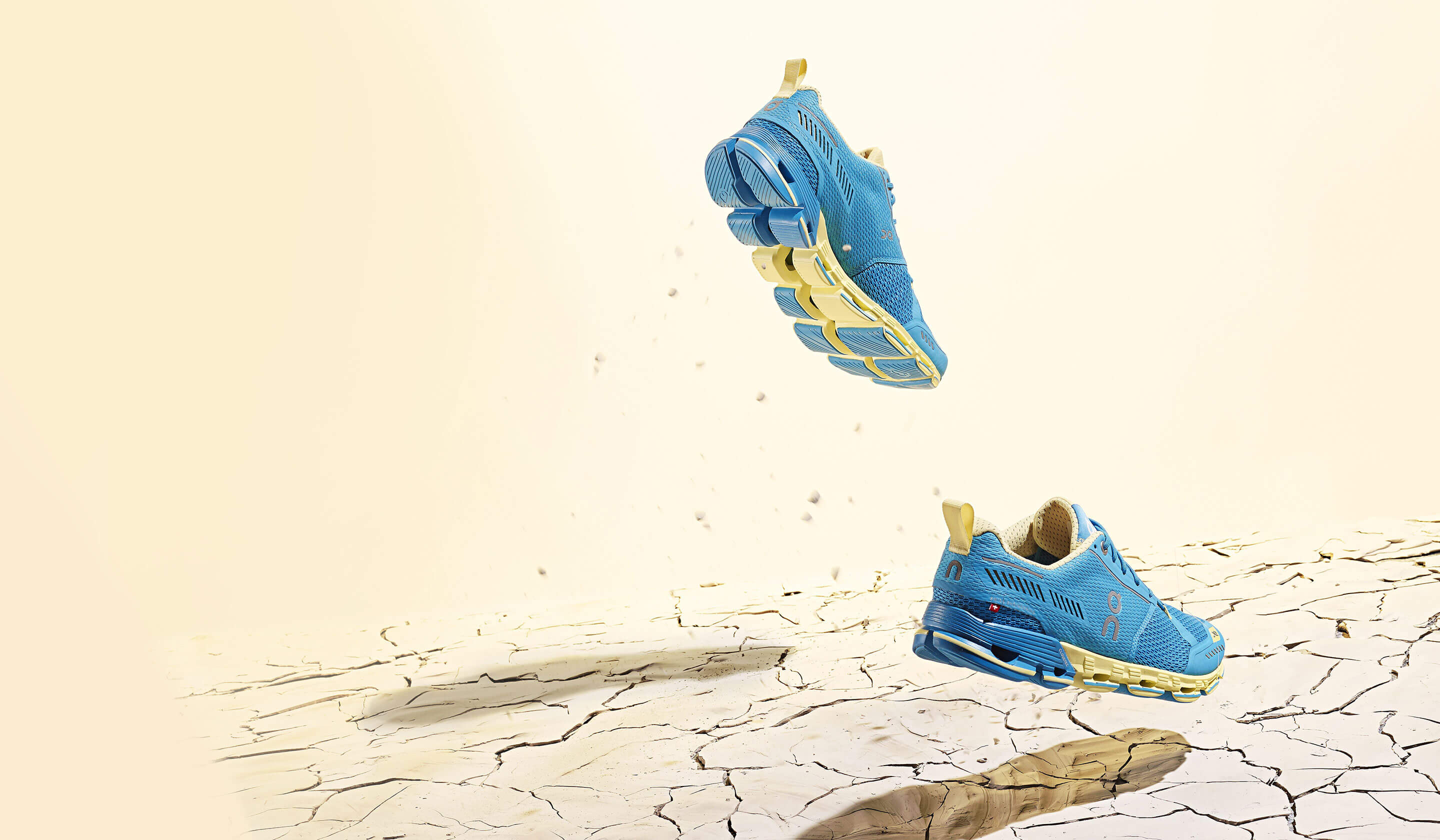 Don't run - fly
The Cloudflyer lets you run the way you are meant to run, and that means a short and sweet touch-down, a natural transition, and a stable platform. Get ready for incredibly soft landings and explosive take-offs. With the Cloudflyer, On is taking on gravity and setting you free. Long runs have never felt so short.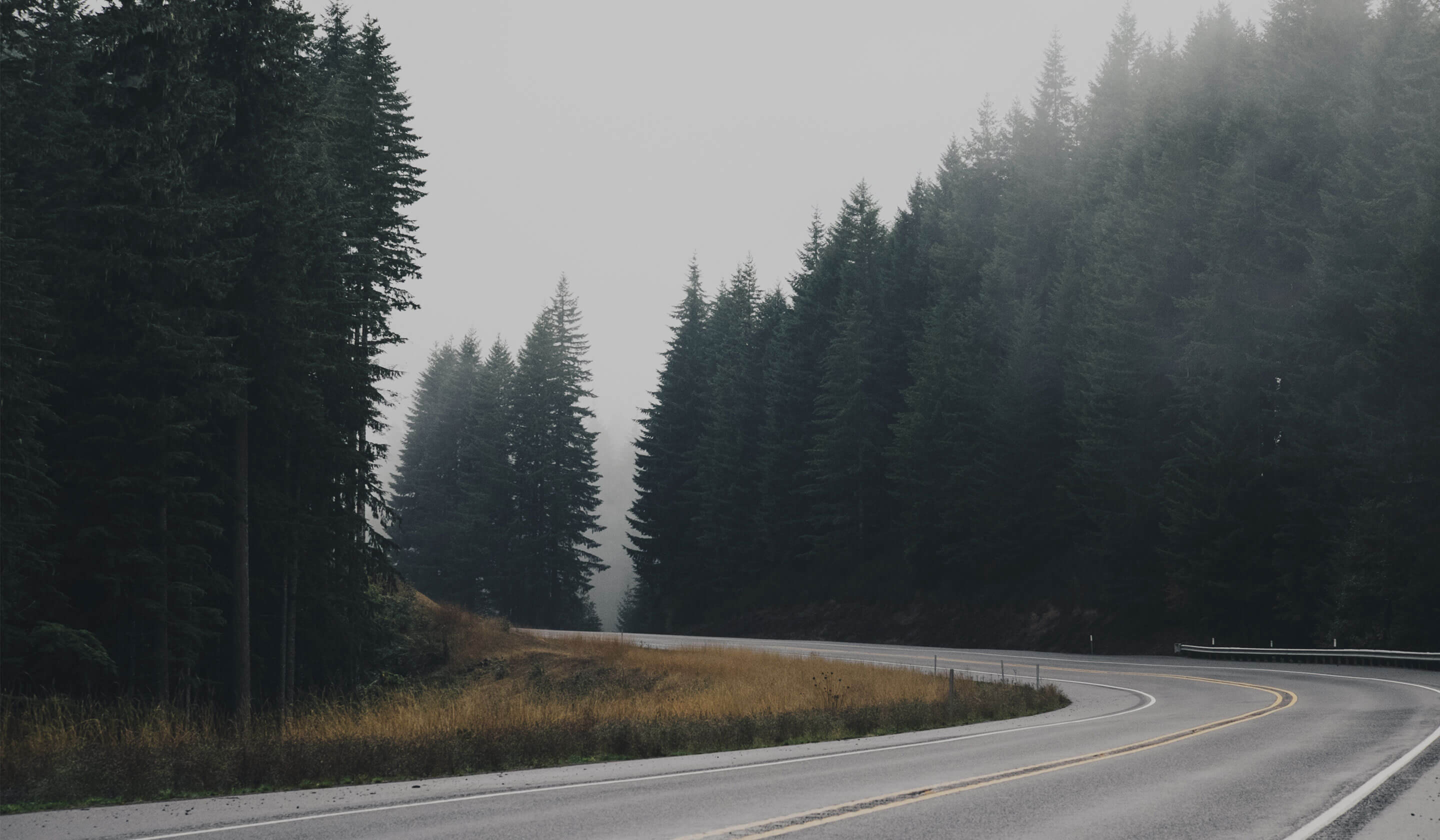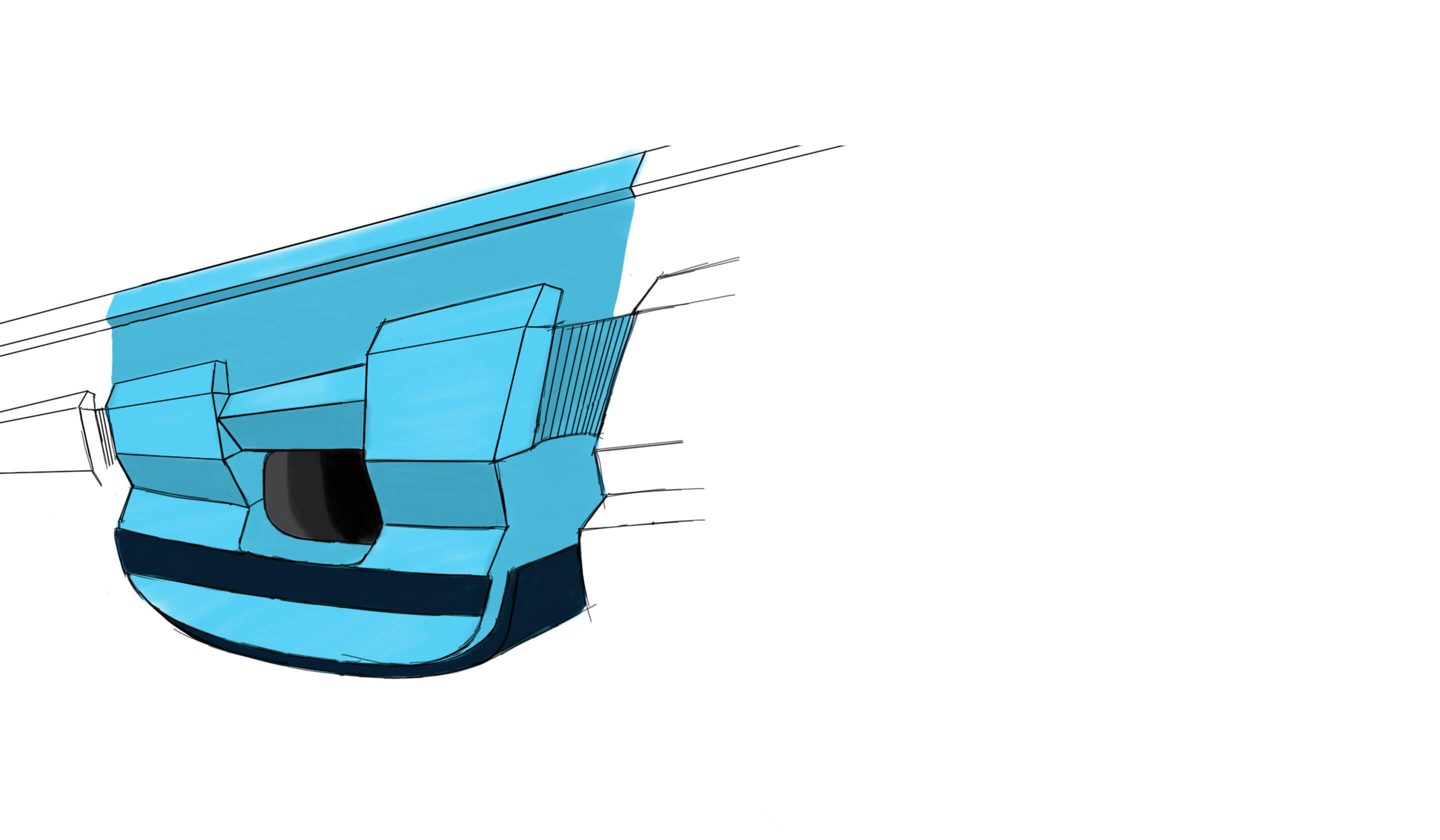 Collapsible Clouds
The "Cloud" elements come with a predefined collapsing line supporting the forward momentum and the horizontal movement. Extended low abrasion rubber pads at impact zones provide durability.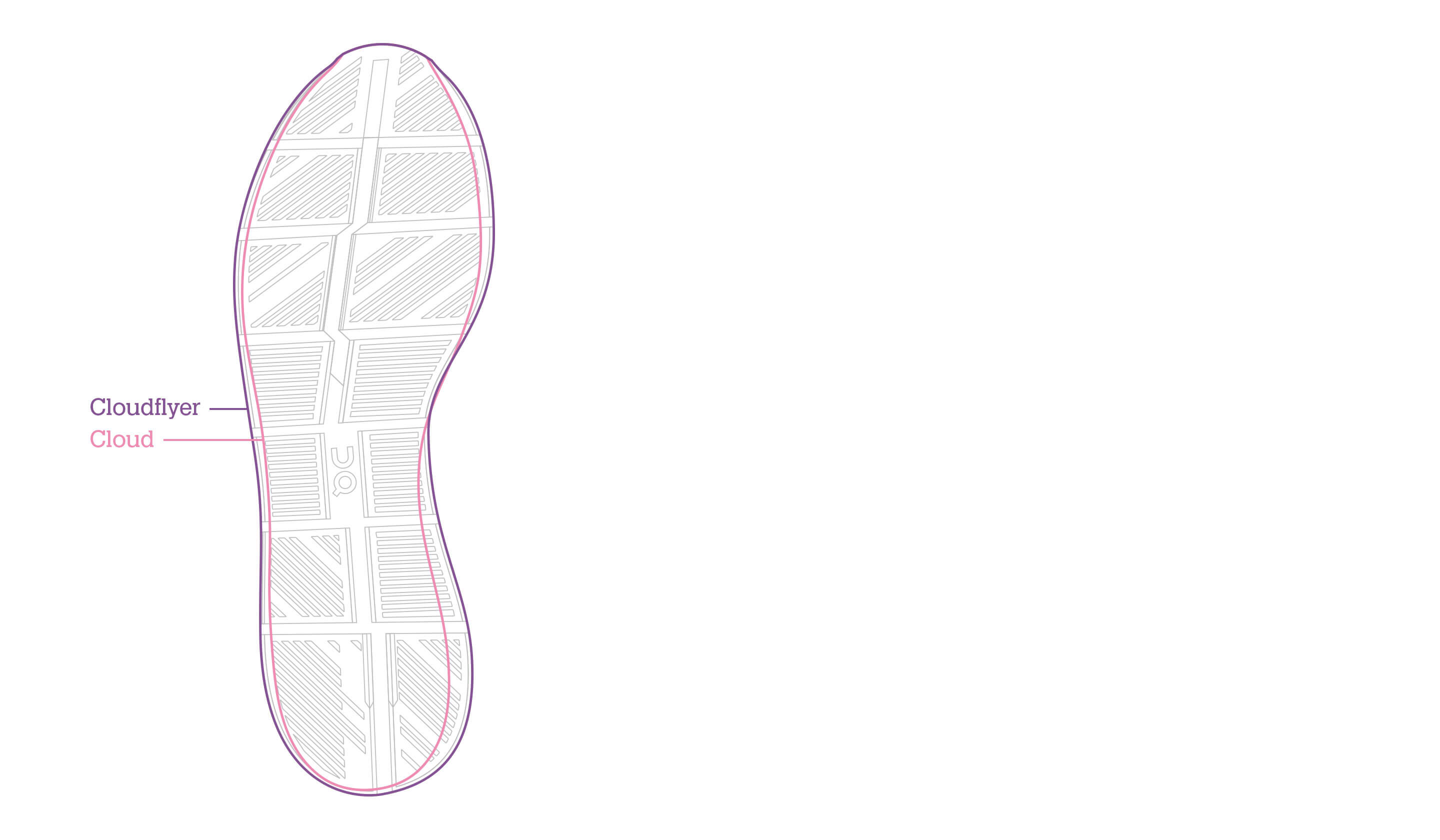 Wider platform
Compared to the Cloud, the Cloudflyer offers a wider surface area. The wider platform provides a stable stance and gives you secure comfort on long distance runs.
What runners say
Equilibre parfait !
Je me suis laissé conseiller par mon magasin après plusieurs marques et modèles différents que j'avais choisi seul. Après une cinquantaine de kilomètres, la chaussure est parfaitement "équilibrée". En effet, le confort est omnis présent, la stabilité parfaite et permanente et l'amorti bien que assez ferme, protège bien les articulations même après une sortie de 1h30. Bien sûr, il faut un certains laps de temps pour s'habituer à une chaussure qui a toutes ces qualités...ce n'est pas facile d'avoir zéro défaut aux pieds ! J'aime beaucoup le drop de 7 mm et son look sobre est très classe. Elle va faire beaucoup de kilomètres avec moi...
Support , comfortable, fashionable!
I had BLKR it has been a painful journey! YOUR SHOES HAVE BROUGHT ME COMFORT AND SUPPORT!
Your shoes are fashionable !
I have been wearing orthopedic shoes ugly and heavy since surgery!
I tell everyone today I am wearing my HAPPY SHOES MY CLOUD FLYERS
Better than I had dreamed!
After much research, months of debate and "grilling" the On Team at the 2016 ACSM meeting, I purchased this shoe. After battling Achilles tendon issues, after 3 runs, The PAIN IS GONE! I can't believe my lucky that On was at the ACSM meeting and now I run pain free for the first time in 8 months. Also of interest is that I had a partial knee replacement 1 year ago and my knee feels better also. Up the kinetic chain pain goes.....On has taken the pain away and given me back the love of running. Thank you Ty aND gang!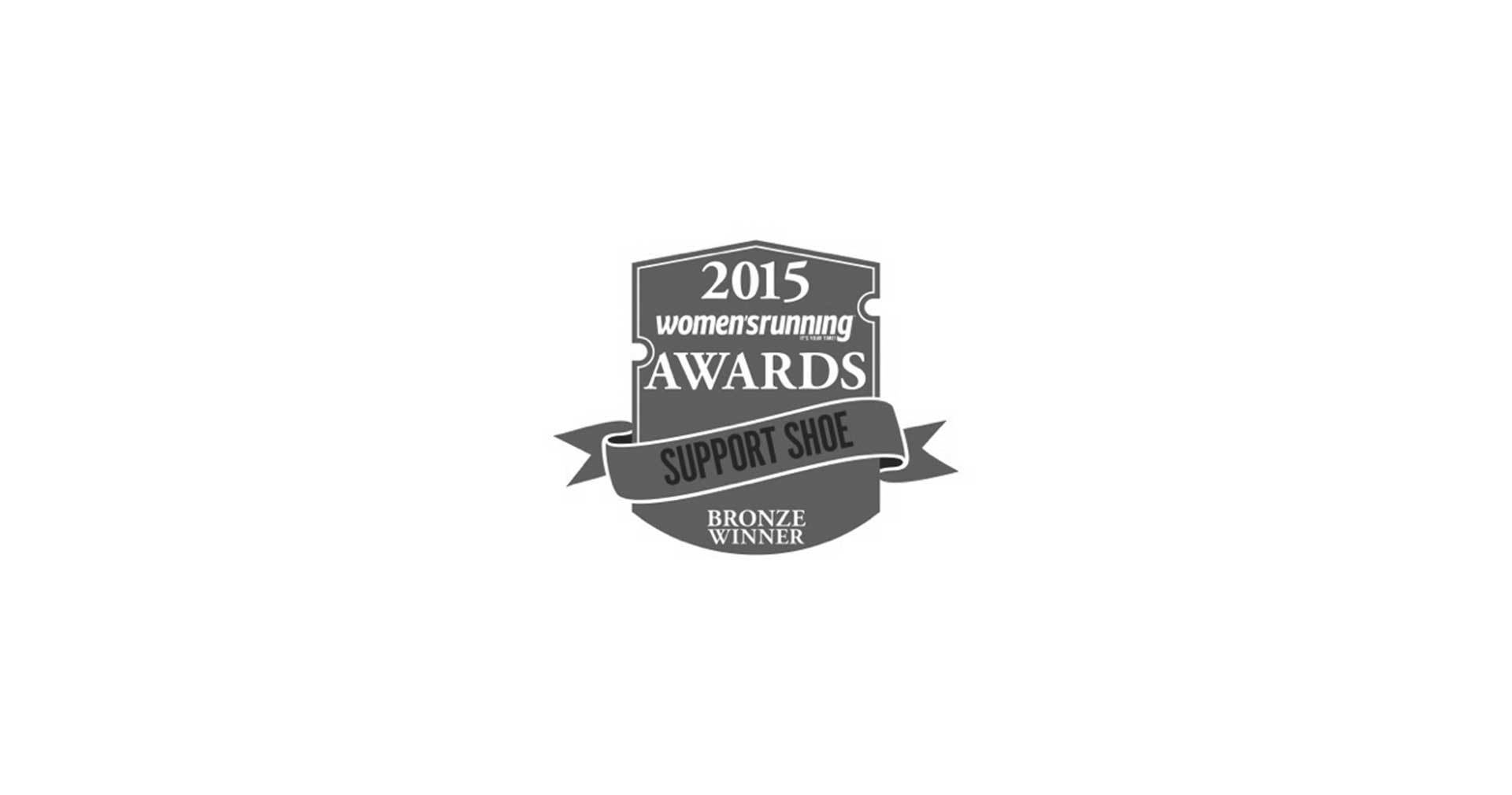 "I love these shoes. They throw you onto the forefoot and are so springy. The laces kept them in place with no pressure points."
"Running shoes have changed a lot in recent years, but this is much different."