Consegna gratuita prevista entro 4-6 giorni lavorativi con restituzione gratuita
Running Pants
Pantaloni running dentro e fuori pista
Consegna gratuita prevista entro 4-6 giorni lavorativi con restituzione gratuita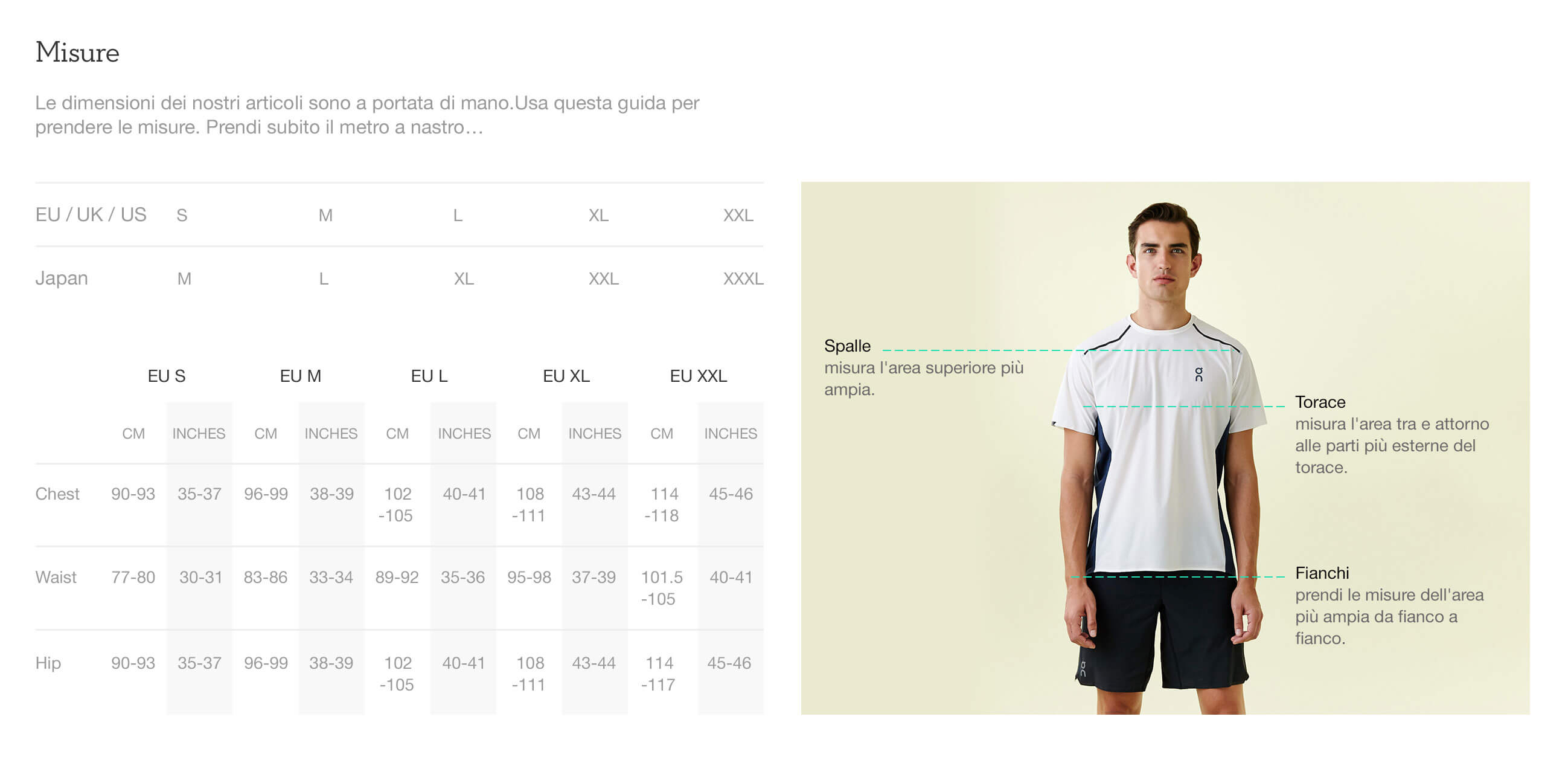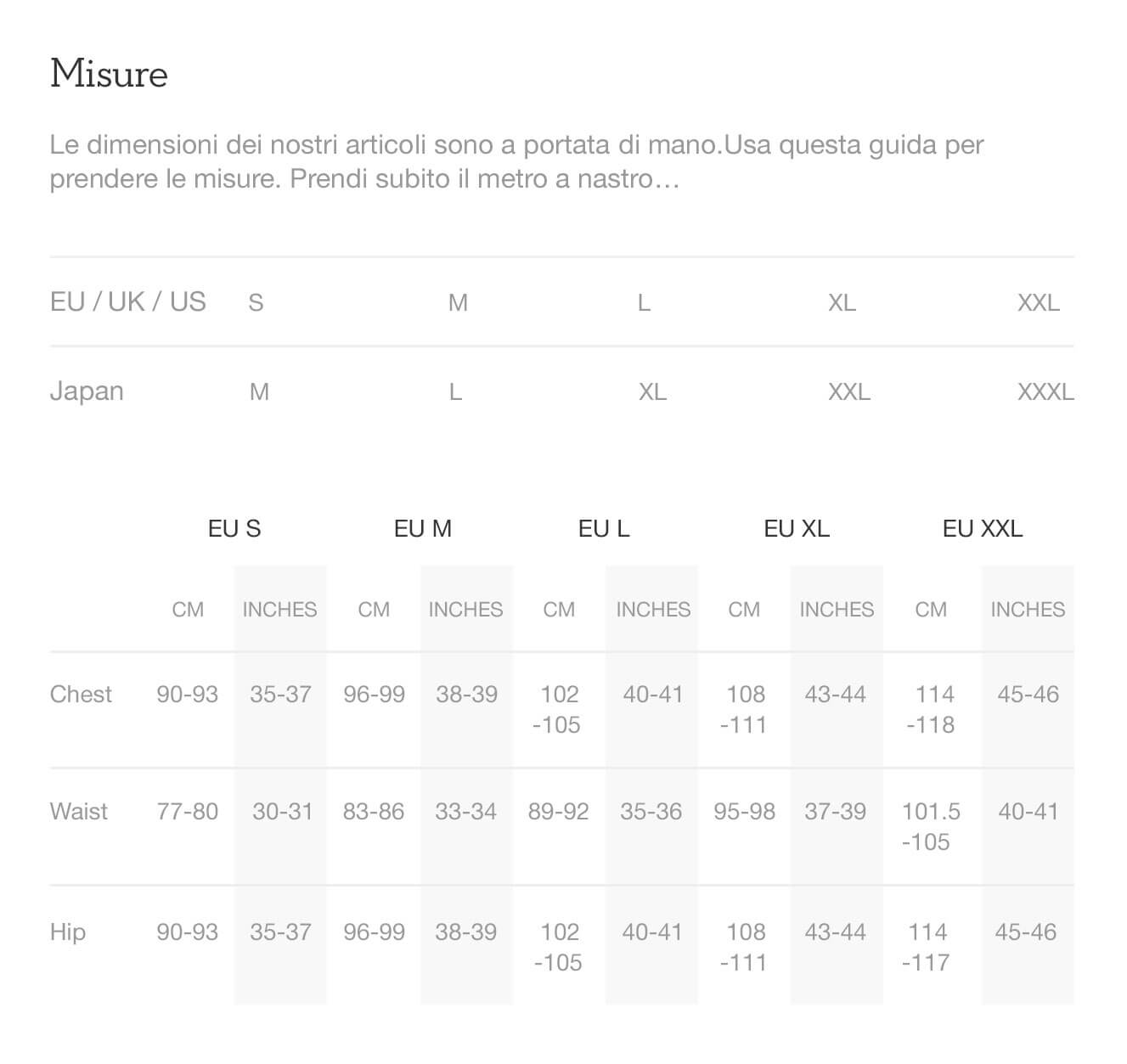 Hands-on with the Performance Running Gear
A closer look at the details, feel and features of the award-winning apparel pieces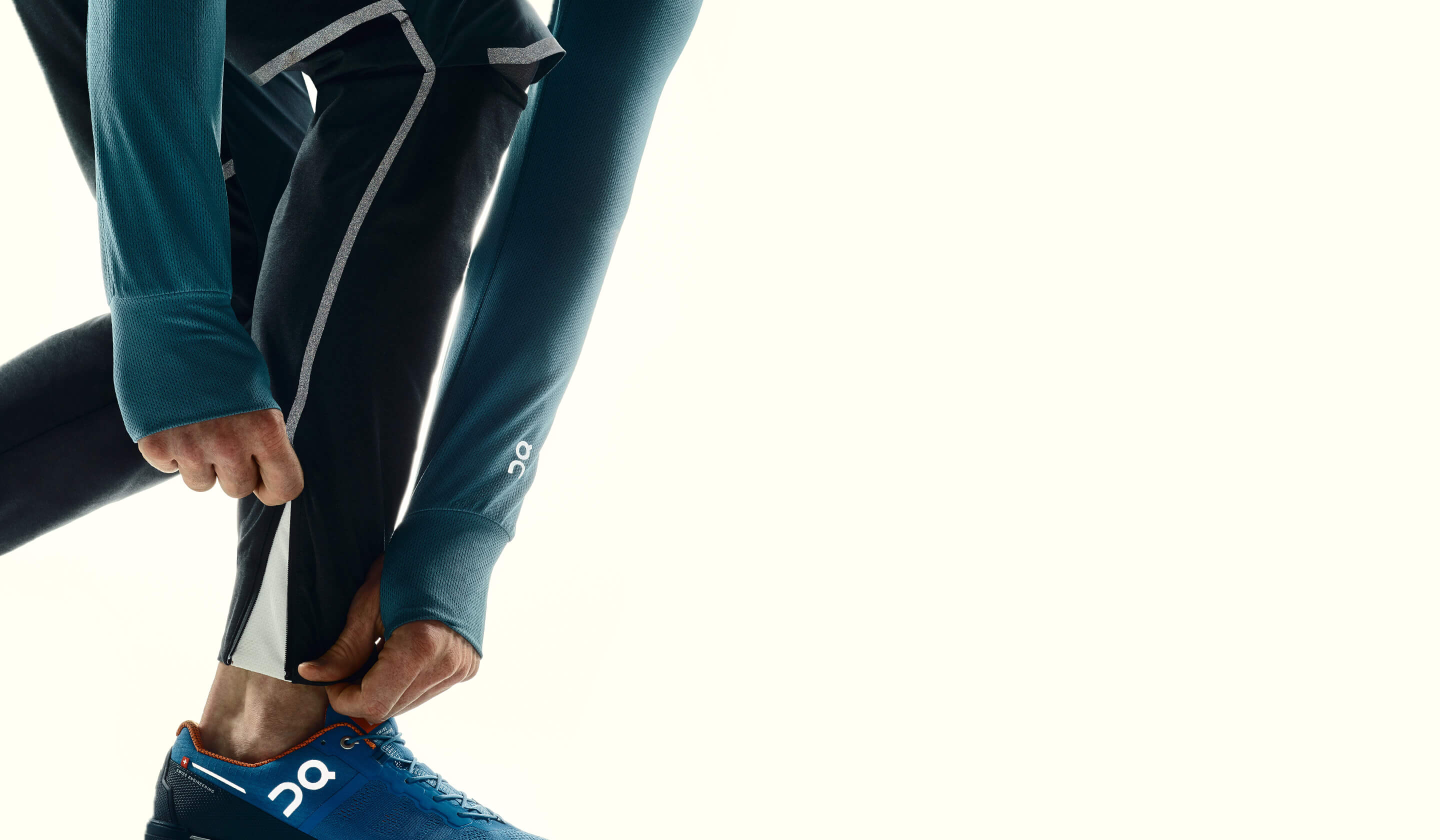 Details in the design
Versatile pockets and zips keep the elements out and important things in. Secondary ankle-zippers and uniquely designed knee-mesh means these pants can be changed to match the season or run.
On and off the track
Created by both engineers and designers, the look and comfort of the pants means they are just as at home being worn on race day as they are on your day off.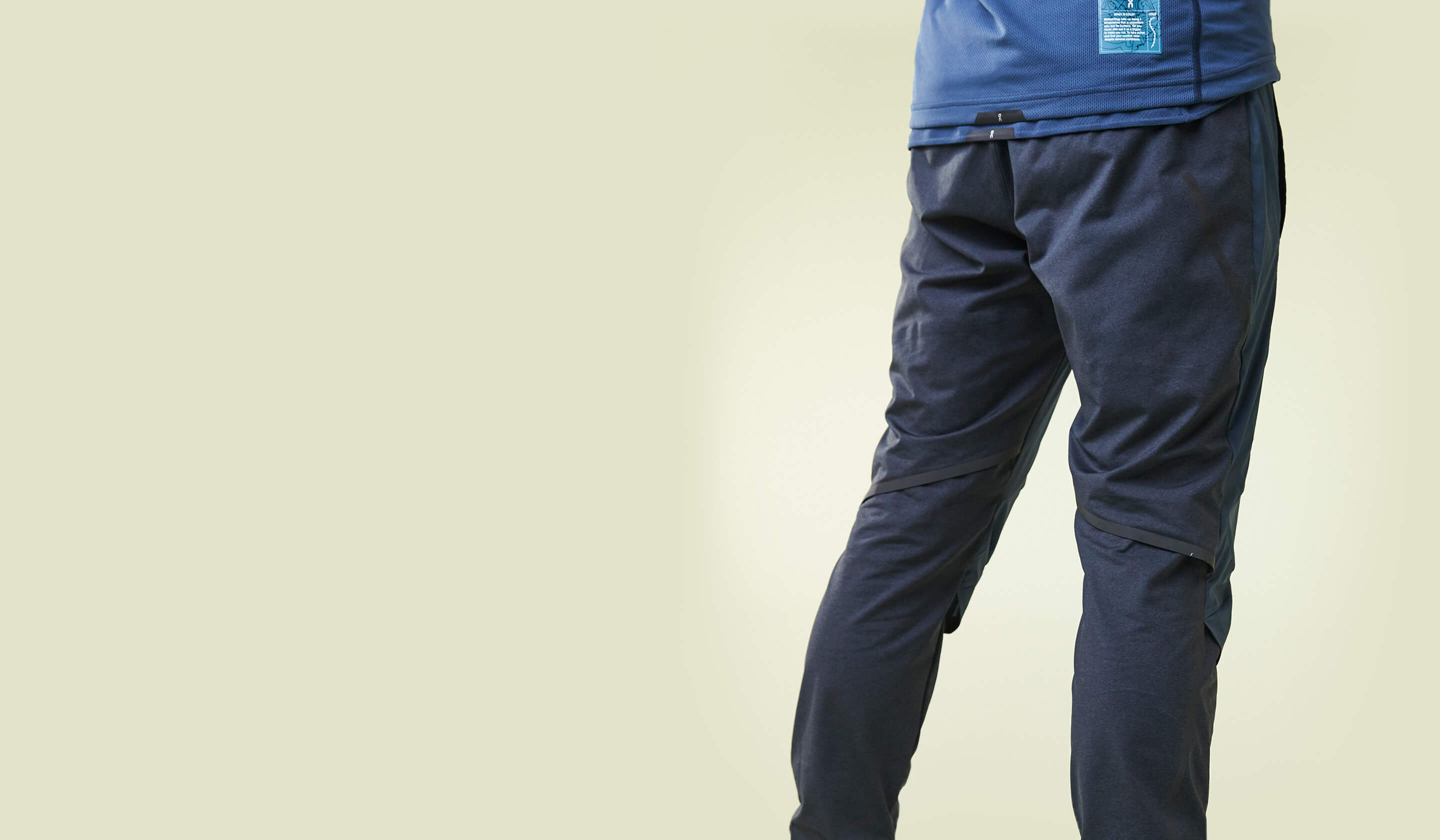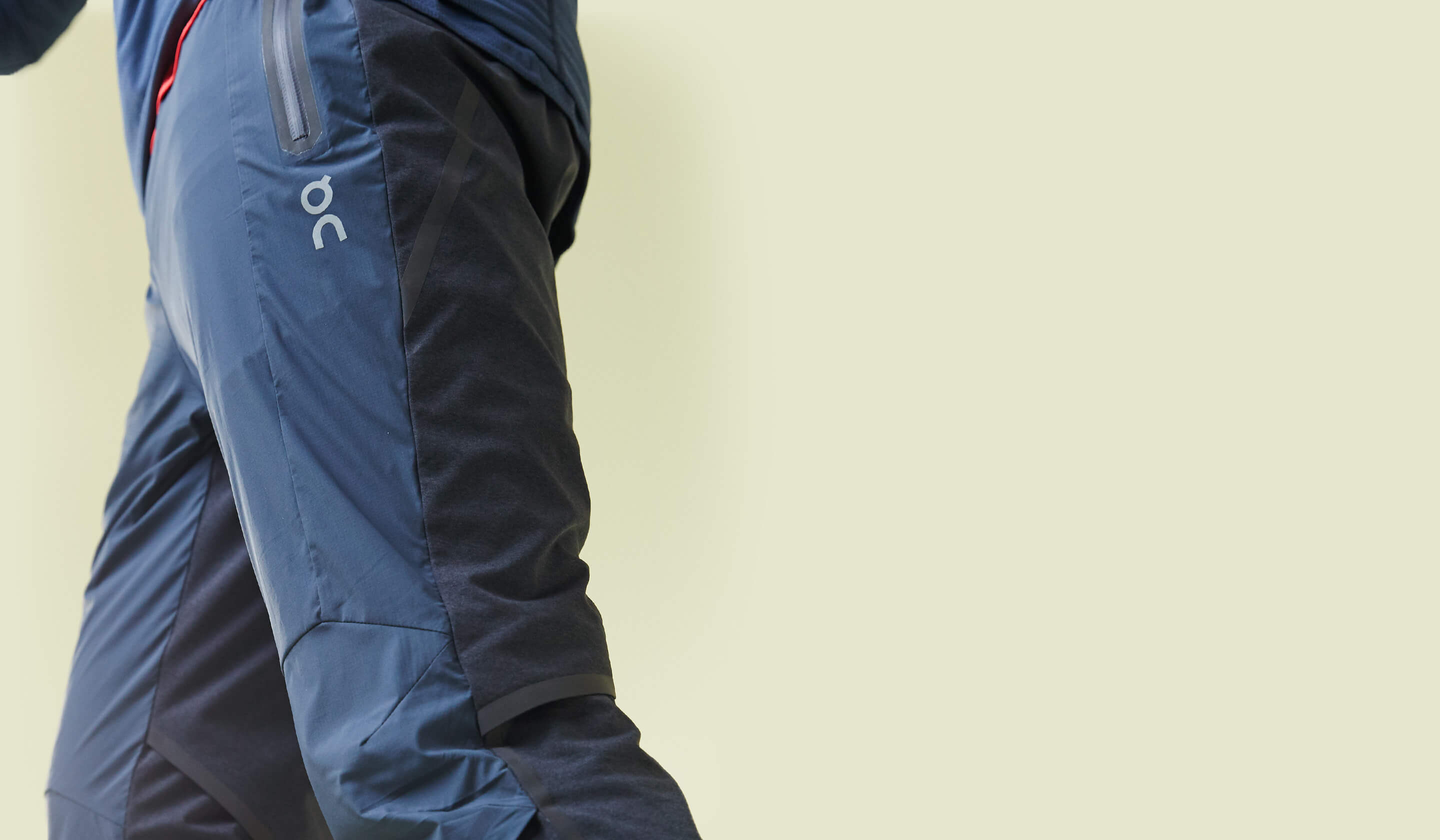 Shielded from the elements
The woven fabric on the front of these pants keeps you covered. From UV-protection of the sun to advanced DWR (durable water repellent) for the wet, these pants are made to go where you go.
The best of everywhere
We searched the world for the right materials to match our Swiss designs - Japan for the PA-ripstop, Taiwan for the stretch fabric, Italy for the comfort waistbands. The result? Something new the world over.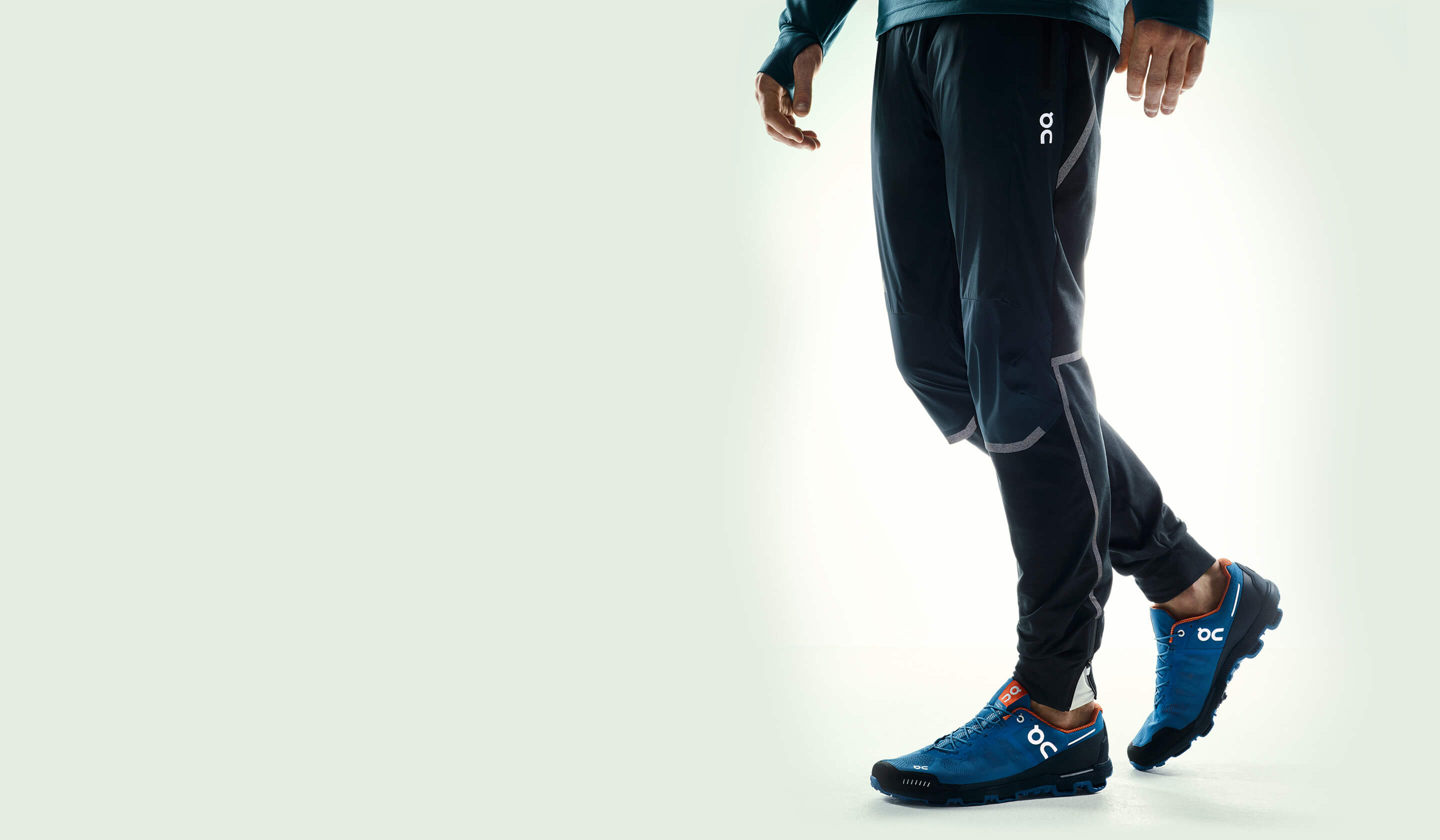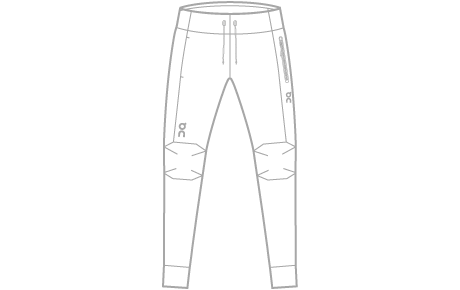 Info Tessuti
++ripstop giapponese in PU ultraleggero con rivestimento protettivo DWR sul davanti ++ tessuto principale super tecnico 4-way-stretch in poliestere/elastan da Taiwan - leggero, isolante, traspirante, con protezione UV
IMPERMEABILI
Rimani al caldo e all'asciutto con l'abbigliamento da corsa impermeabile di On, realizzato con materiali di alta qualità estremamente funzionali. I tessuti protettivi si combinano con materiali studiati per favore la ventilazione, creando il giusto equilibrio fra protezione, traspirabilità e libertà di movimento.
What runners say
I love these pants!
They were really put to the test a week ago at my first marathon on the season. The day started at 20 something degrees with heavy winds and nothing was getting through them! The pants are also super light and don't restrict movement at all! They also look great with my Cloudflows ;)
Amazing running pants
I generally don't like running pants, but these are fantastic. They are crazy light, breathable, comfortable, sporty, not too hot, and great for minimizing the elements. I've worn them on cold, windy, rainy days in SF, and I no longer want to wear anything else.
sehr funktionale und gute tragbare Hose
Habe mir die Hose gegönnt und muss sagen bin trotz des Preises sehr angenehm überrascht. Hose lässt sich für die Reise extrem klein falten, ist super leicht und angenehm zu tragen und ist vor allem atmungsaktiv. Man kommt trotz lauf nicht vollkommen nass und durchgeschwitzt an.