Delivery in 2-4 working days
Cloud
The world's lightest fully cushioned running shoe.
Delivery in 2-4 working days
CloudTec® sole moves with you
Separated by a central channel, the CloudTec® sole responds to your individual gait. The Cloud elements are affixed directly to a semi-transparent Speedboard allowing each Cloud element to move individually.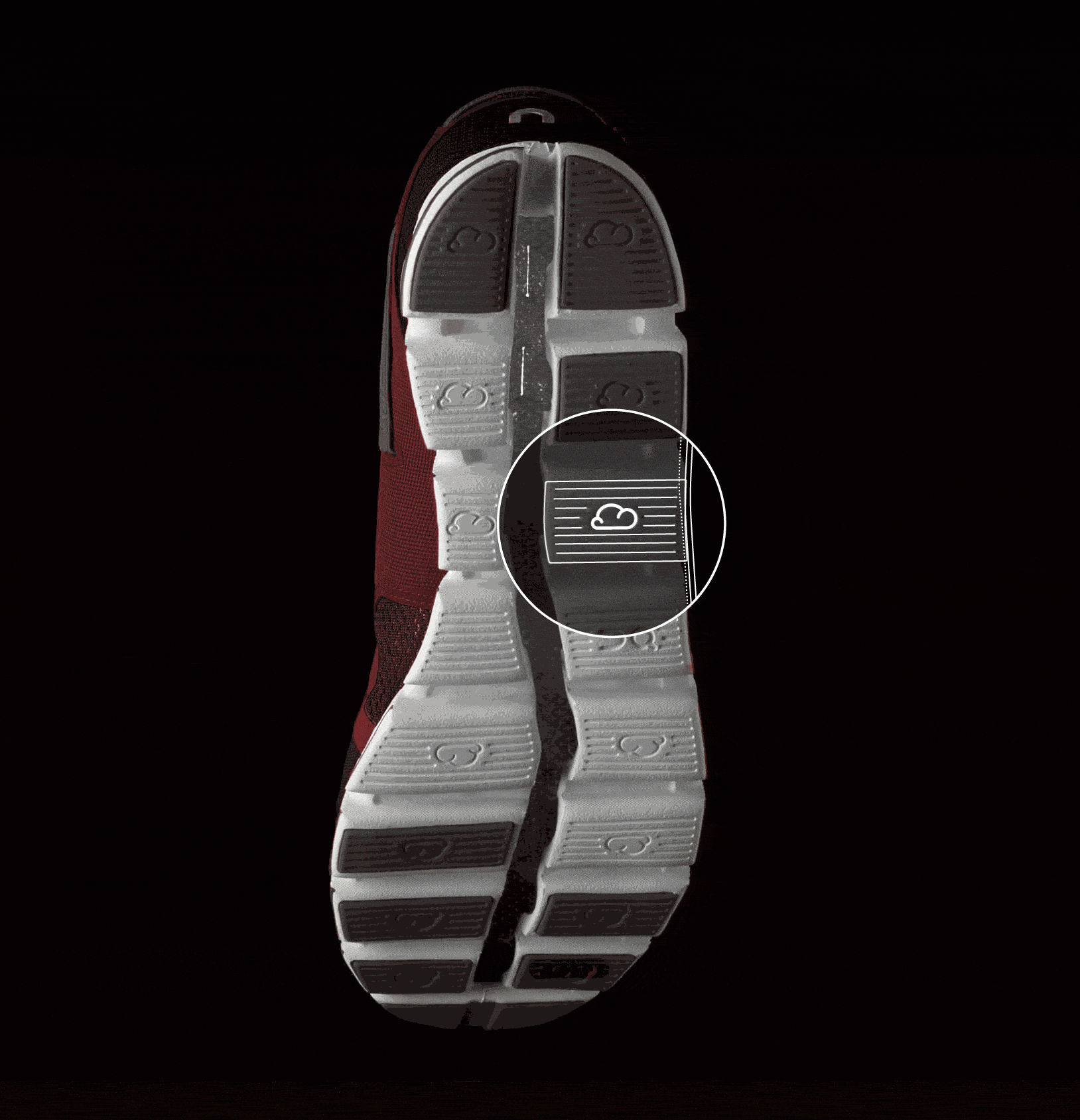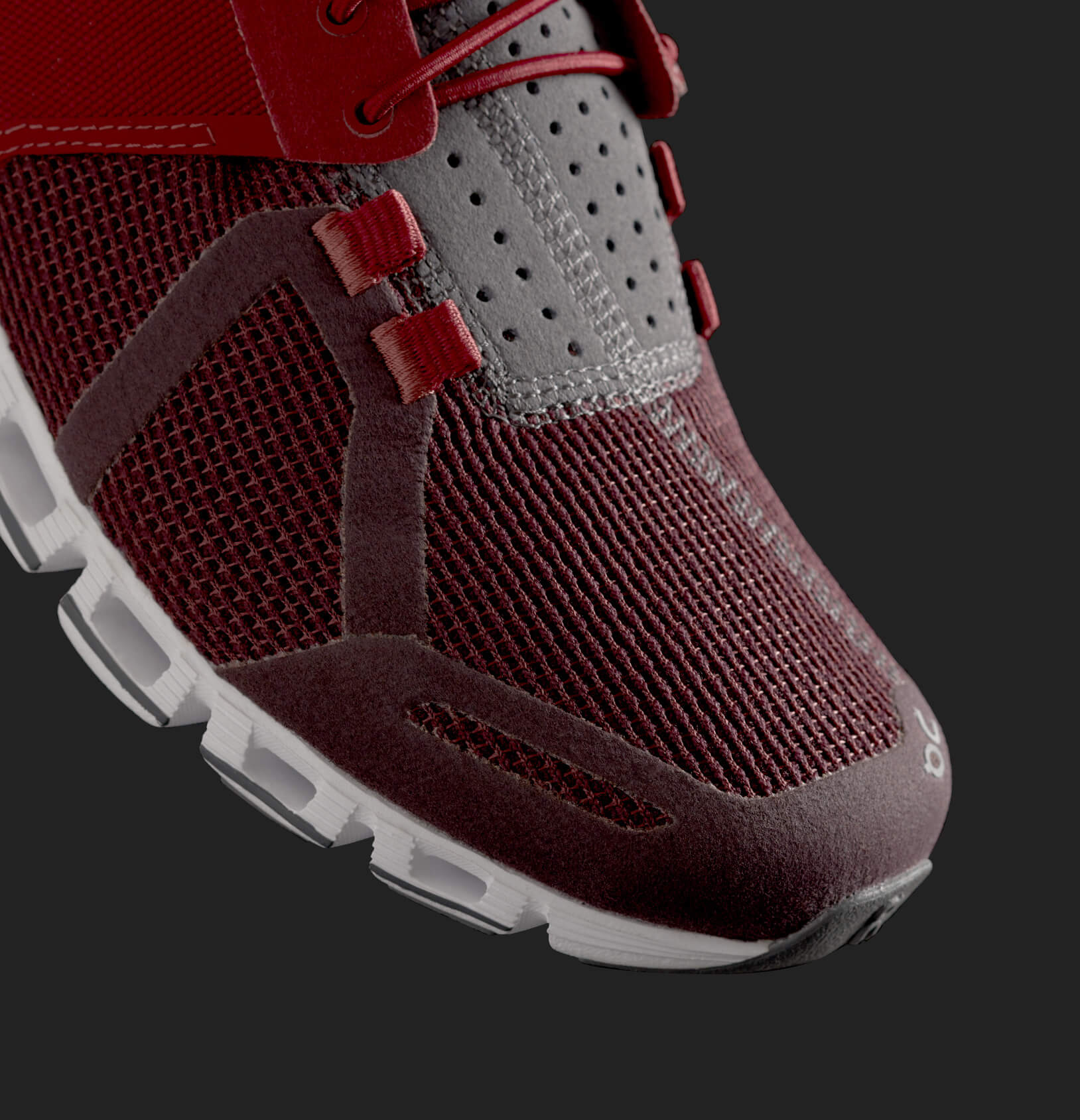 I introduce you to Zero-Gravity running
The Cloud is the lightest fully cushioned performance running shoe in the world. Designed for runners who want a minimal running shoe with maximum cushioning. Built from Zero-Gravity foam, the Cloud weighs less than 200 grams, making it a perfect lightweight performer.
Zero-Gravity foam
The CloudTec® sole is formed from a super-light, flexible and responsive Zero-Gravity EVA foam. Additionally, the deepflex grooves provide a natural range of motion and extreme flexibility.

Speed lacing
Forget about lacing up your running shoes: The On Cloud features an easy-entry lacing system that can be adapted to your foot. A conventional lace comes with every Cloud for tighter lacing.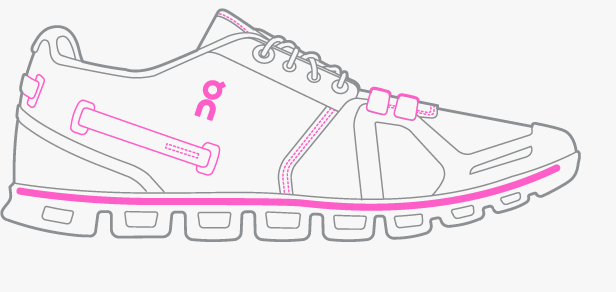 Runner profile
Runners who want a minimal running shoe with maximum cushioning
Goal
Made to run with ultimate lightness and comfort
6 mm | 0.23 in
168 g | 5.9 oz (US W 7)
Weight
168 g | 5.9 oz (US W 7)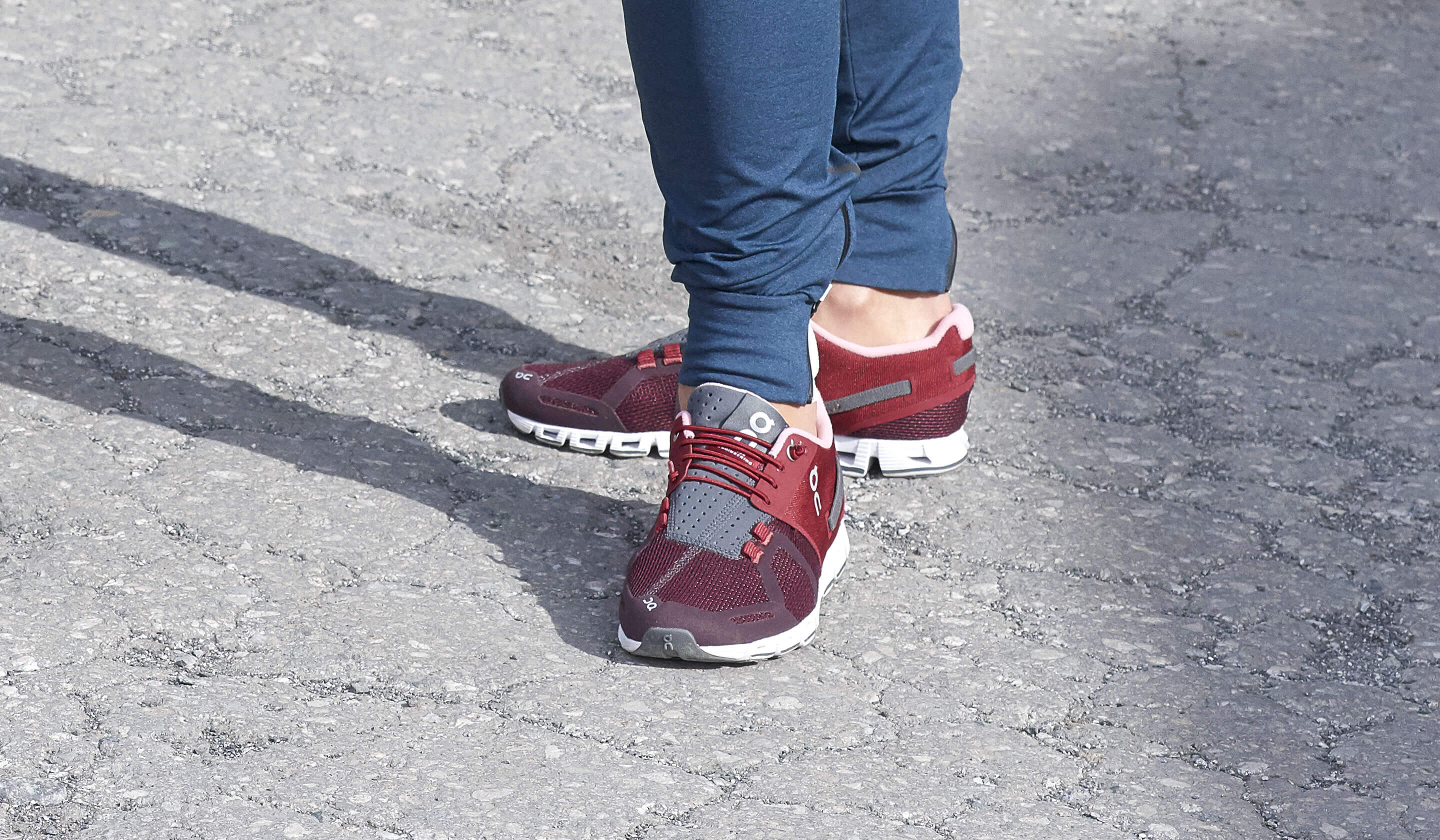 What runners say
Oh my goodness what a ride
Dear on
I wrote a review a while back on how I came about your shoes and how they felt, well, I'll stand by that review 100%.
I finally had to put my pair of clouds to rest, I didn't want to, I was so sad and scared, cuz you see what happened was after over 680 recorded kilometres of running (and I run sub 5:00min/km) I finally broke the structure web across the forefoot and couldn't last longer then 5km, so I hung them up but what I didn't have a new pair yet to get into (see now why I was scared) well I had to jump into an old pair of shoes (we won't name them) and oh my goodness after 10km that was it I couldn't take it, I jumped online and ordered myself a new pair :) now I'm so excited for my shoes to arrives
Please hurry I need you clouds!!!
On thank you for making such a wonderful shoe
Needs tweaking
Nice shoe but collects far too much gravel in the sole - can be irritating to have to stop and remove stones regularly
I love it :)
Die besten Schuhe welche ich bis jetzt getragen habe. Die Schuhe sind den Arbeitsalltag und zum Joggen eifach super, so tun dir nach langem Stehen auf der Arbeit die Füsse nicht weh. Man kann Stundenlang mit den Schuhen laufen und jeder kennt es, nach langem tragen der Schuhe, dass die Füsse weh tun, mit diesen Schuhen ist das Geschichte. Man schwebt fast mit diesen Schuhen, da man nicht merkt, dass man sie überhaupt an hat. Bis jetzt schon 4 Paar in allen verschiedenen Farben zu Hause. Aus meinem Alltag nicht mehr wegzudenken. Ich empfehle diese Schuhe alle, welche bequeme Schuhe mögen.