Free delivery in 2-4 working days with free returns
Cloudcruiser
Stability running shoe for long runs.
Free delivery in 2-4 working days with free returns
A perfect fit
An innovative lacing conforms to the foot via a inner sheath before connecting with the upper over the bridge of the foot, providing even distribution without pressure points. A customized soft collar of memory foam ensures comfortable hold around the heel and ankles.

I make concrete easy
The Cloudcruiser offers the ideal level of stability for long-distance runners or high-impact runners who want to build endurance on and off the road. For runners who just want a bit more "shoe" on their foot but without the extra weight. It strikes the right balance between protection and lightweight.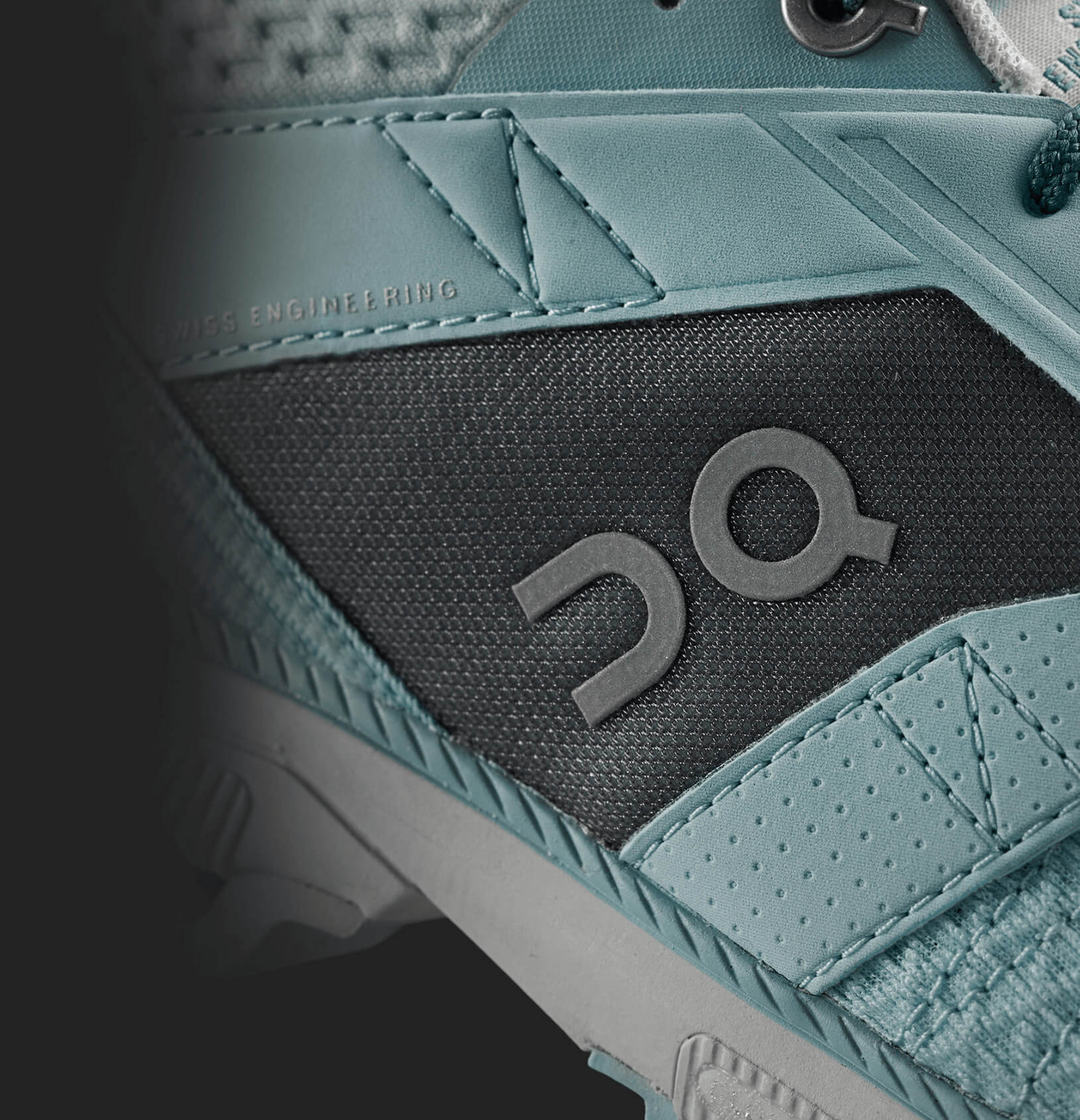 Patented CloudTec® system
The patented CloudTec® sole with 15 high-profile "Clouds" made of a durable, rebound- rubber compound offers outstanding impact protection. Cushioned landing, firm takeoff.

Multi-layered mesh
The very light, three-dimensional woven mesh fabric combines optimal freedom of movement for the forefoot with excellent ventilation and a high degree of comfort.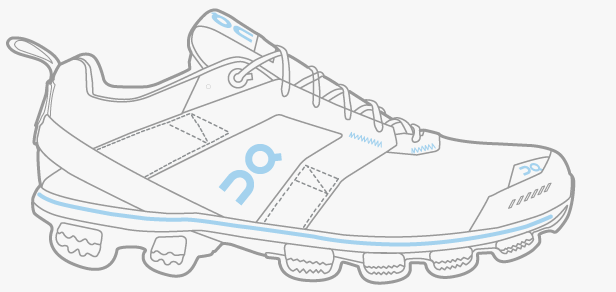 Runner profile:
All types of runner, including high-impact and endurance runners
Goal:
Build endurance, on and off the road.
Heel-toe offset:
7 mm | 0.28 in
Weight:
305 g | 10.8 oz (US M 8.5) 255 g | 9.0 oz (US W 7)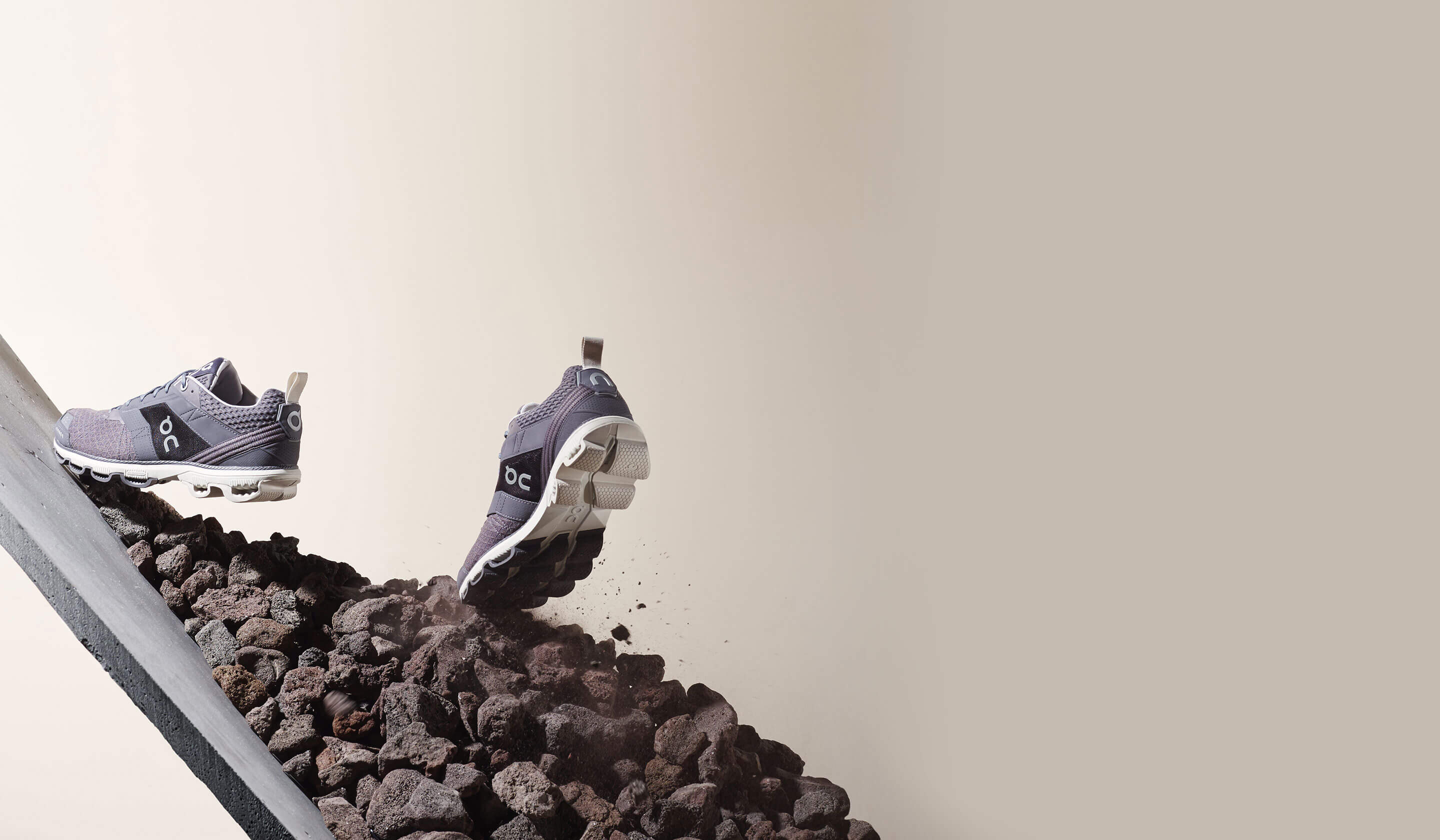 Concrete, now softer than ever
The Cloudcruiser offers outstanding impact protection and takes full advantage of the patented CloudTec® system with 15 high-profile "Cloud" elements and a flexible midsole giving you both a cushioned landing and a powerful takeoff. All this, so you can run as hard as you like.
Engineered for high-impact runs
"We wanted to create a running shoe that combines great comfort and protection in a light package", explains Co-Founder and 6-time Ironman Champion Olivier Bernhard. "We have developed high-impact outsole elements, a flexible Speedboard in the midsole and a progressive lacing system to bring the very best of On's technology to the Cloudcruiser."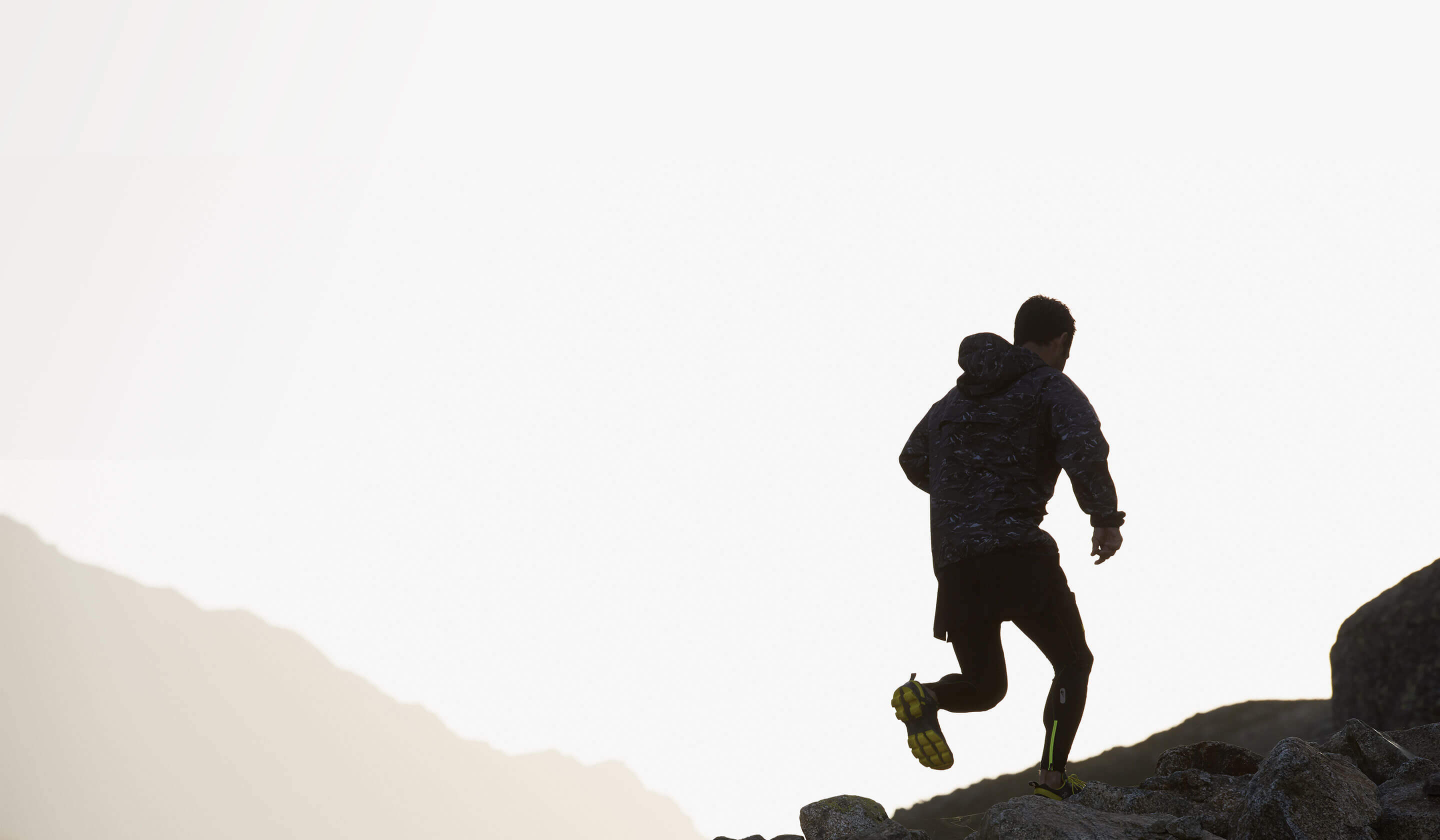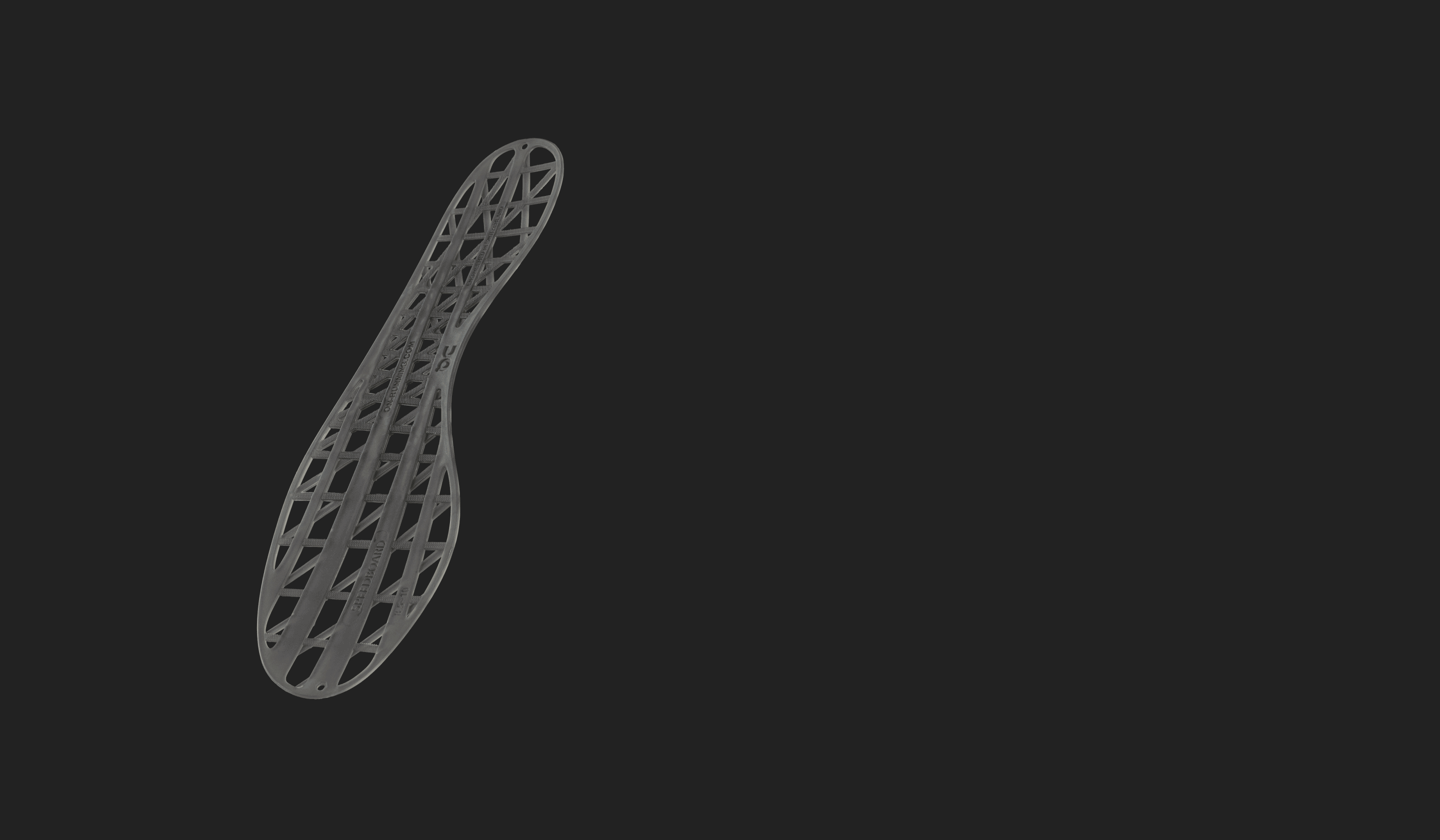 A natural, light rolling motion
Even as a stability running shoe, it helps the foot find its own natural running style. The responsive midsole, with its flexible Speedboard, has been uniquely tuned to provide a natural rolling motion. It even forgives the occasional misstep – both on and offroad.
What runners say
Perfect shoe for a longrun day
I ran with the Cloudsurfer for one year and wanted to have more absorbtion because I only run on road ground. The Cloudcruiser is the perfect shoe for this. They fit perfectly and the run gets very smooth not only because of the absorbtion, but also for the roll-off. The grip is perfect even if the ground gets a little sandy. The Cloudsurfer is better for a high pace, the Cloudcruiser perfect for all Longruns. A perfect combination.
Cloudcruiser
Had the Cloudcruiser for 2 weeks now. I weigh 68 kilos, am a mid/forefoot runner and needed a shoe for 15km+. Up to now I used the cloudsurfer. The cruiser is definitely a shoe for heavier runners as for me it feels less soft than the cloudsurfer. The lacing system is well engineered but the laces are to thin so that I had a hard time to fix them properly.
Die besten....
....Laufschuhe welche am Markt zu haben sind. Mein drittes paar on's...
Die Schnürbänder sind zu dünn. Sie gehen oft auf und im nassen quietschen die clouds...das ist etwas nervig!
Ansonsten, ja, laufen wie auf Wolken